These 'Below Deck' Cast Members Share Messages of Love and Acceptance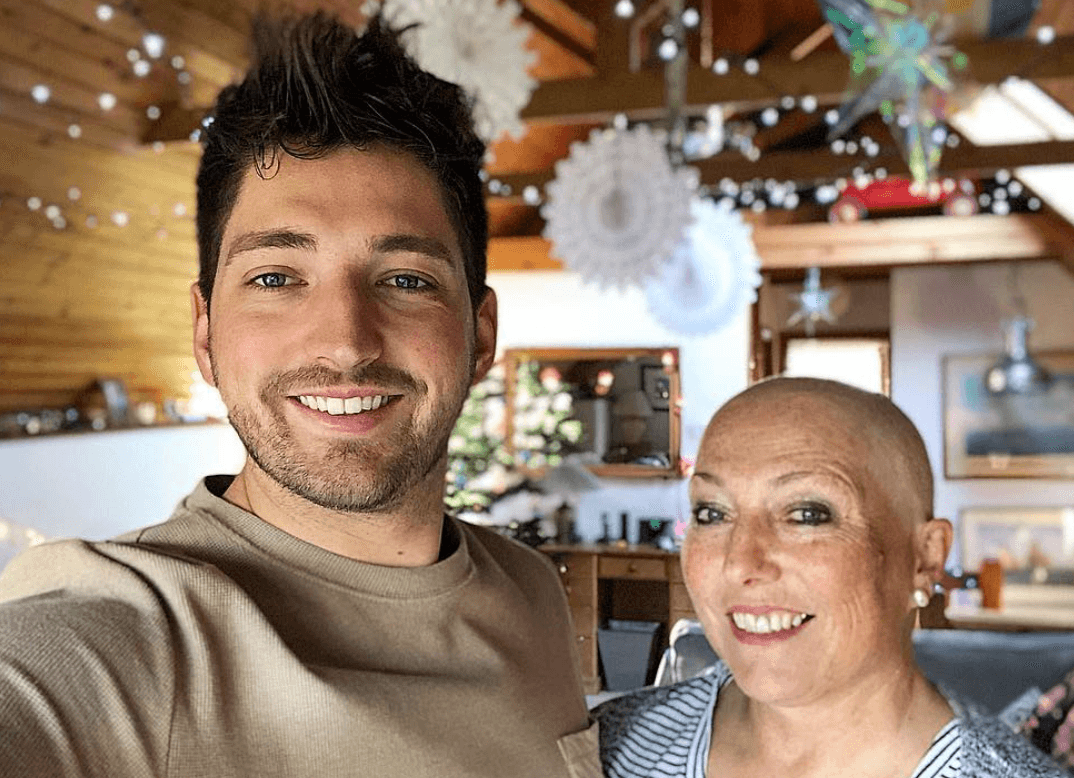 Viewers tune into Below Deck for the drama, intrigue, hookups and breathtaking scenery. Beyond the drama on Below Deck, serious fans love to devour social media profiles from cast members on the show. In some cases, negative comments and mean-spirited posts result. In fact, a number of Twitter wars have broken out, which has landed some commenters and even cast members in a Twitter timeout.
However, floating above the negativity from Twitter wars are a few Below Deck posts of love and acceptance. One cast member celebrates a family fight against cancer, while another one addresses social media trolls directly.
This stew is cheering for his mother
Fans were stunned to learn second stew Josiah Carter's mother was battling breast cancer. He posted an image on both Instagram and Twitter with his gorgeous mother. With the caption, "So lovely to spend a few days with my beautiful mum," he wrote on Instagram. "You can still be beautiful while going through chemo."
"What a beautiful family and picture!" commented Captain Sandy Yawn on Twitter, who previously fought kidney cancer. "Happy Holidays Josiah and Family! All the best in the New Year!!!" Other followers shared their own fight or a loved one's battle too. Carter returned to Twitter on Monday to post words of thanks. "Thank you to everyone that has posted such lovely comments on my previous tweet. Feeling the love over this festive period xx."
And he shared this image with a loved one
https://twitter.com/brunobelowdeck/status/1071844584060280832
Deckhand Bruno Duarte from Below Deck season five revealed on the show he was gay. After the show wrapped he announced he was in love and even got engaged to his partner Joseph, Bravo's The Daily Dish reports. The super hot couple shared a number of images on Instagram too as Duarte has become a fitness model since leaving the show.
Most recently, Duarte posted this sweet message on Twitter about love and acceptance. "Dont be scare to show who you are in your own skin. Be good and be a inspiration. Dont let bad take over of your life and always search for your own happiness. Be good dont be a troll."
He often reminds people to be gentle on social media too. "This is what we as human beings should do," he posted on Twitter. "Stop trolling around on social media and stop hating. Choose to do good and be kind, its so muh rewarding."
Trolling is serious on social media
More than one social media war has erupted surrounding Below Deck. More often wars target or stem from former third stew Caroline Bedol. She's been involved in Twitter wars with Captain Lee Rosbach and chief stew from Below Deck Mediterranean, Hannah Ferrier.
And while Bedol has done her share of lashing out, she's been mercilessly attacked and trolled on social media as well. Erin A. Vogel, a postdoctoral fellow at the University of California San Francisco's Department of Psychiatry explained to The Cheat Sheet why people attack public figures on social media.
"People often forget that they're hurting real people with these comments," she said. "They may justify their comments by saying that high-profile personalities open themselves up for criticism when they agree to be in the public eye. But with nasty comments on social media, high-profile personalities may get more than they bargained for. I'm sure many celebrities are really surprised by how cruel people can be, and it does affect them."
Check out The Cheat Sheet on Facebook!