These 'BH90210' Cast Members Appeared on 'Dancing With The Stars'
The season of BH90210, the reboot of Beverly Hills 90210, is off and running with mixed reviews. Regardless, loyal fans of the West Beverly crew are sure to be tuning in for the series' six episodes. While the cast members have been apart for almost 20 years since the iconic original series concluded, a few of them took to the dance floor throughout the years and appeared on ABC's Dancing With The Stars.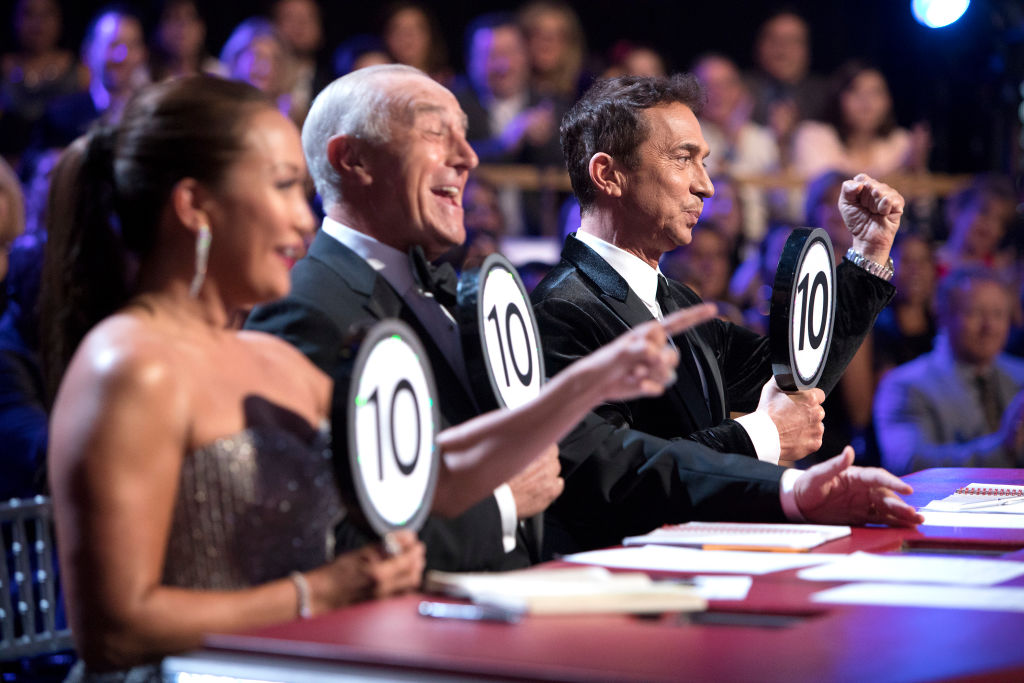 Dance drama
In season four, Ian Ziering (who played Steve Sanders on 90210) was paired with dancing pro Cheryl Burke. The couple finished the season in fourth place. Years later, Burke was quite vocal on how she felt about being coupled with the Beverly Hills 90210 alum.
When being interviewed on Matt Weiss and Theo Von's Allegedly podcast, she was asked which pairing she was least fond of while on DWTS. "My least favorite [partner] would be Ian Ziering," Burke stated, according to Redbook,
Burke went as far as to say she asked network execs to have the duo booted off early. "It made me want to slit my wrists," she said of her partnership with Ziering, according to E! News. "I was like crying to executives. I was like 'is there any way to please to just eliminate us?' They're like 'we can't. We can't do that' and I swear, every time I asked, we just kept going. We would last till the end."
Burke later apologized for using the suicidal term, but did not say she was sorry for her comments on Ziering. The actor has not been quoted for any reaction on the topic.
Derek Hough's most 'embarrassing moment'
Jennie Garth decided to don her dancing shoes for season five of DWTS, teaming up with renowned dancer Derek Hough. It was Hough's first season on the show.
When Hough was asked in a 2017 interview what his most embarrassing moment on the competition was, he recalled his quickstep with Garth in week two. "Dropping my partner live on television for my first season of Dancing with the Stars," Hough replied, according to CinemaBlend. "Jennie Garth—dropped her—and I remember The View were all like, 'Can't believe that boy dropped her!'"
The blunder didn't hurt Hough's reputation or street cred on the show, especially since he's won more mirrorball trophies than any other pro on the series.
Dancing for dad
Actress Shannen Doherty had more on her mind than a mirrorball when she took on the challenge of DWTS in season 10. Partnered with Mark Ballas, a two-time champ at the time, Doherty appeared with a high-profile lineup including Pam Anderson, Kate Gosselin, and Erin Andrews.
Doherty received harsh feedback from the judges. Judge Bruno Tonioli said she was "swinging her arms like a primate" during the premiere, and Carrie Ann Inaba called her "out of sync," according to ABC News. The pair rebounded the following week performing a jive, Doherty was the first to be voted off for the season.
Despite the negative reviews, Doherty remained unscathed since she had a purpose for performing. "My father, on Christmas, had a massive stroke," she said, as reported by ABC News. "He's had eight heart attacks, quintuple bypass heart surgeries and dialysis. [He's in] really bad health. He got really excited about Dancing With the Stars and wanted me to do it. He asked me to do it and I can't ever say no to my dad." 
The three DWTS alums can be seen on Fox'x BH90210!