These Unexpected Celebrities Are Surprisingly Good Friends With Royals
Celebrities cross paths with other notable people at charity events, galas, and parties. So it's no surprise they have friendships with other famous people. But it gets interesting when the other famous person happens to be royalty.
Many celebrities are pals with England's royal family. But which stars can text their royal friends at any moment? Here are 15 celebrities who go on vacation, celebrate big life events, and have long-lasting friendships with royals. You won't believe the outrageous comedian Prince Charles calls a close friend (on page 9).
1. Nicole Kidman and Queen Rania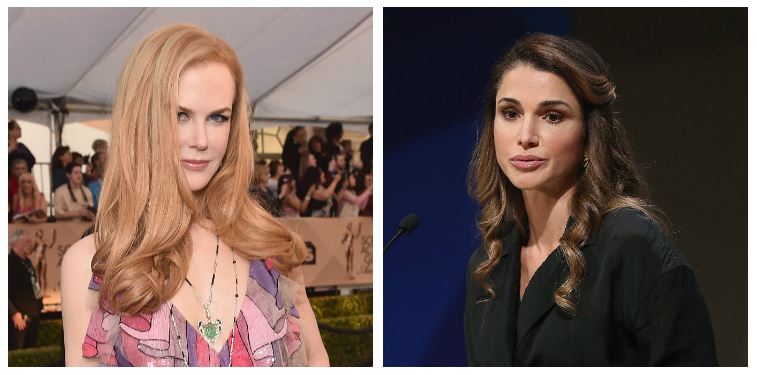 The Oscar winner is good friends with Queen Rania of Jordan. Example: Rupert Murdoch hosted both women at the baptism of his daughters, Grace and Chloe, in Rania's country.
According to Hello! magazine, Kidman and her country-music husband Keith Urban celebrated the baptisms with the queen. Then, Rania organized a three-day tour of Jordan's national treasures, including the Dead Sea, during their visit.
Next: Princess Diana and this star bonded about a shared struggle.

2. Elton John and Princess Diana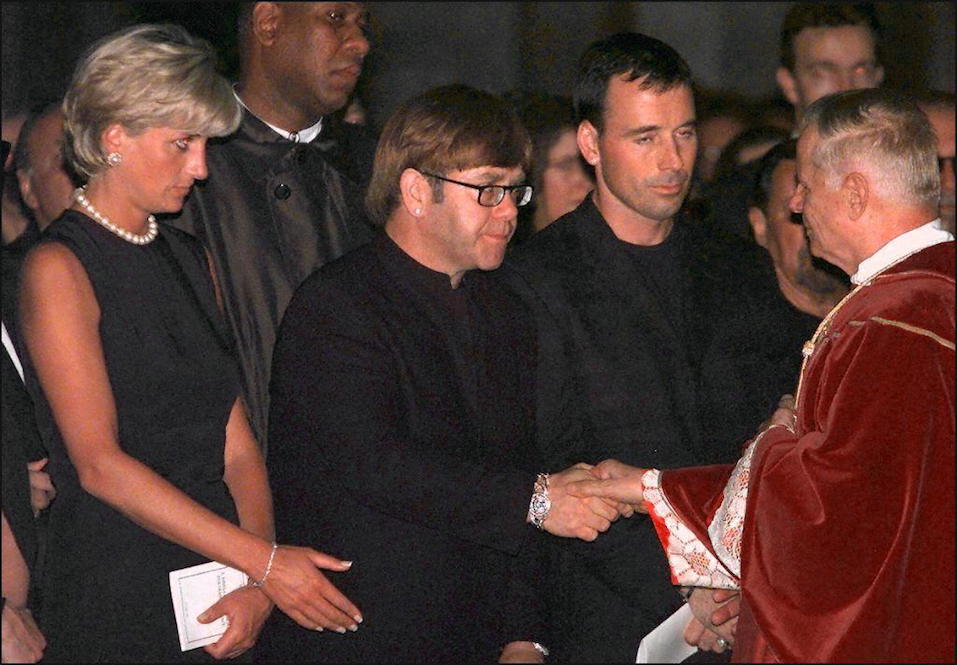 It's no secret Princess Diana struggled with the pressures of fame, with her troubled marriage and more contributing to her issues. One person she turned to was her good friend and Grammy-winning legend Elton John.
They both struggled with eating disorders and found comfort and support by leaning on each other. John's song "Candle in the Wind" even became a beloved ballad for the royal's fans after he sang it at her funeral.
Next: This tennis player is close to a royal's sister.

3. Roger Federer and Pippa Middleton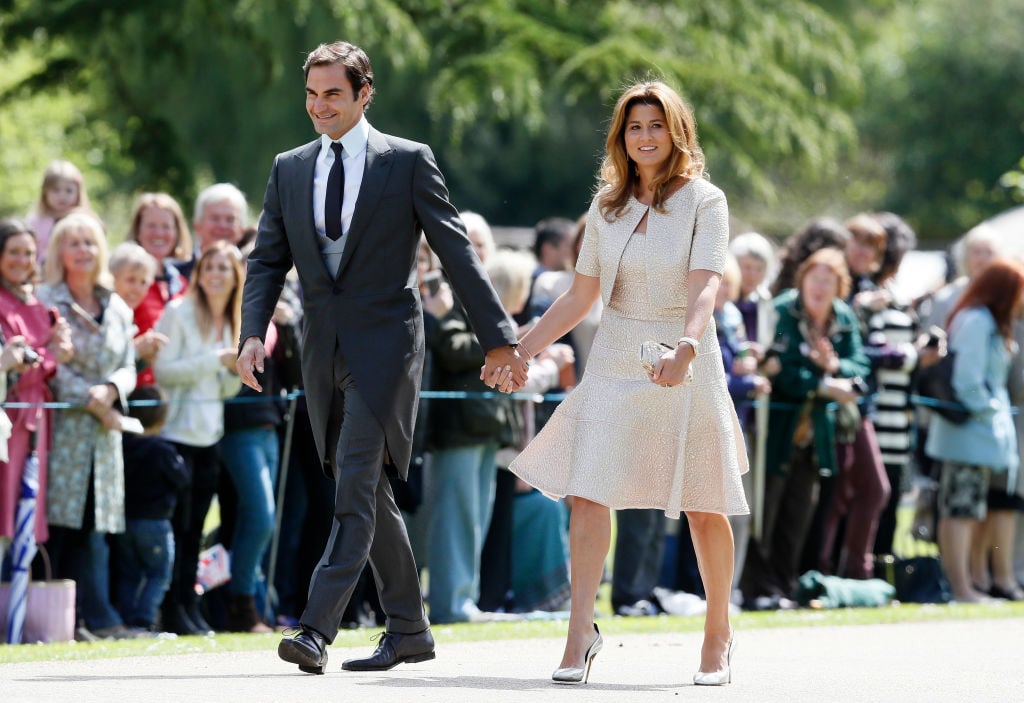 Pippa Middleton invited the Wimbledon star and his wife Mirka to her wedding. According to Hello!, the two struck up a friendship when they met at the British tennis tournament.
Fans have spotted Middleton supporting Roger Federer from the Royal Box at many of his matches. She also interviewed him during her time as Contributing Editor for Vanity Fair.
Next: This model takes a long time to text this prince back.

4. Margot Robbie and Prince Harry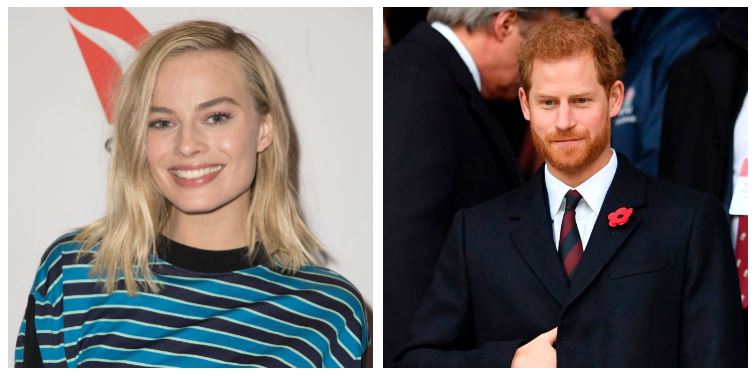 The Suicide Squad actress was introduced to Prince Harry via Victoria's Secret model Cara Delevingne.
"They've know each other for years, and we met through friends," she told E! News. "He's pretty quick on text actually," she continued. "Unlike me — I write back four days later, weeks later sometimes."
Next: How'd you like to go on a group date with these famous couples?

5. David and Victoria Beckham and Prince William and Kate Middleton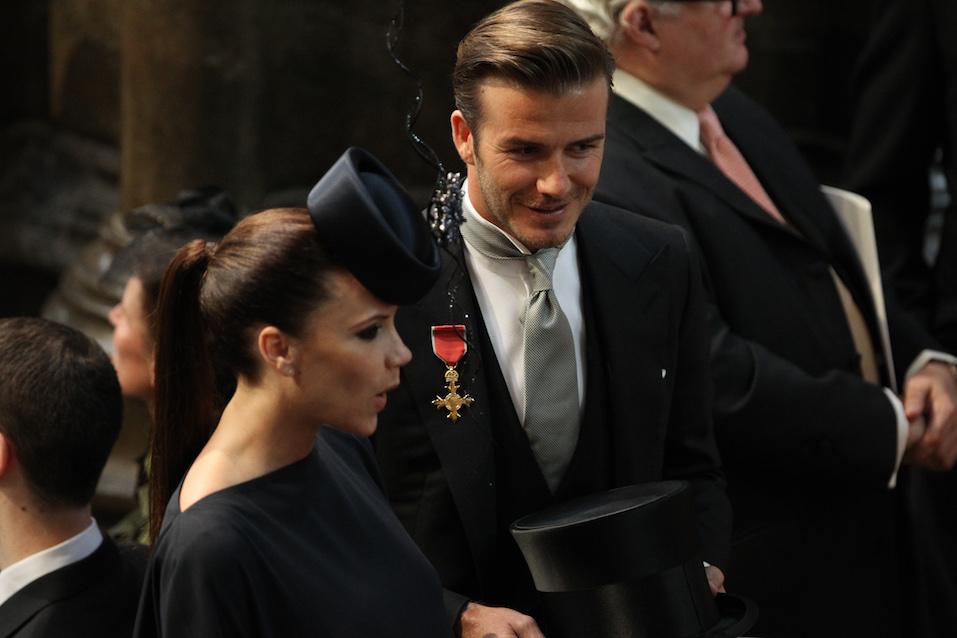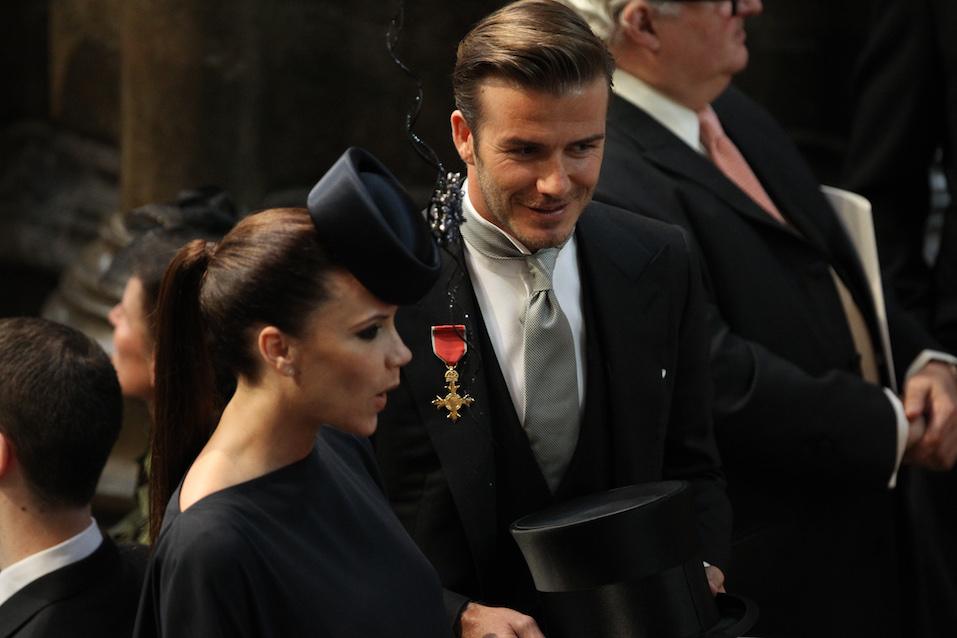 Reportedly the Beckhams are close with Prince William and Duchess Kate.
"The four of them will cook together when William and Kate visit the new house," a source told E! News. "David loves making sushi and William's keen to learn."
Maybe the soccer star and style icon will advise William and Kate on growing their family; the Beckhams have four children, and the royal couple just welcomed their third.
Next: This celebrity couple hosted a princess at their wedding.

6. Mila Kunis and Ashton Kutcher and Princess Beatrice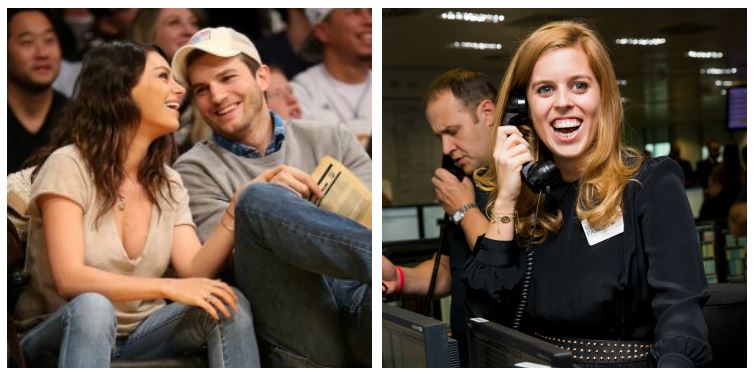 The That '70s Show actors-turned-husband-and-wife spend time with Princess Beatrice of York. They have been spotted hanging out in New York City and on vacation together. Before the royal attended Mila and Ashton's wedding, they all visited the Rosewood Mayakoba in Mexico together for a mutual friends' nuptials.
Next: This Oscar winner shares a common cause with a beloved prince.
7. Leonardo DiCaprio and Prince Albert II of Monaco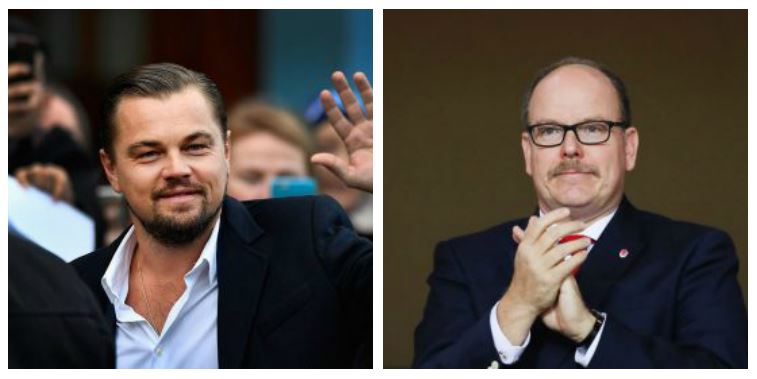 The actor and prince worked together for the sake of the environment, cementing a friendship in the process. Prince Albert II has a foundation for ocean sustainability. He presented Leonardo DiCaprio with an award at the foundation's Monte-Carlo Gala for his efforts.
The two also participate in climate marches and lobby the U.N., according to Vogue.
Next: This singer met a prince when he served, and they're still friends today.

8. James Blunt and Prince Harry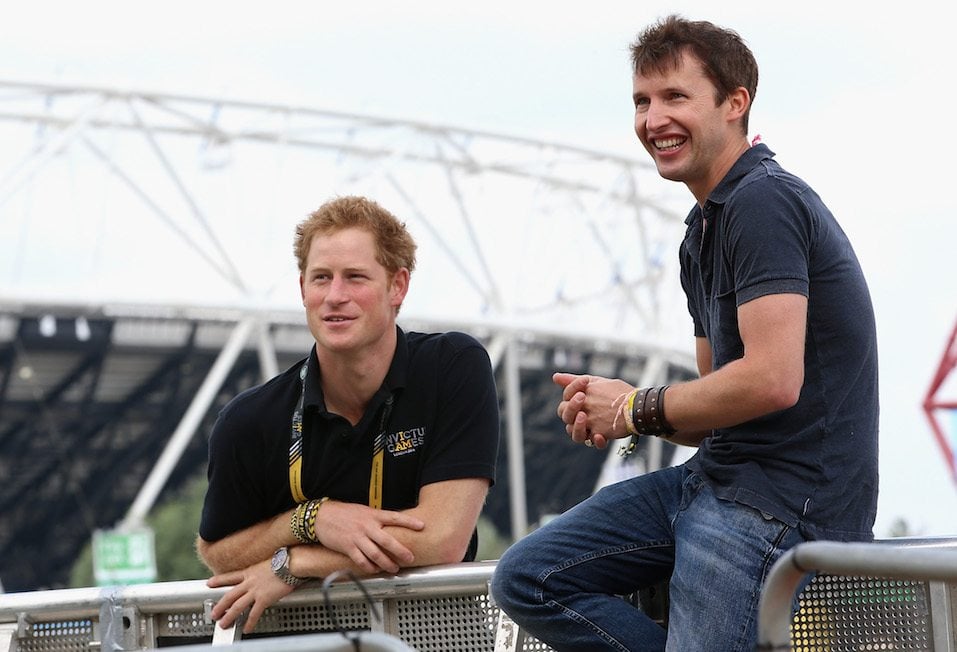 The singer served in the army with Prince Harry, and the two continued their friendship. James Blunt was even invited to perform at the Invictus Games, which surprised many.
When asked who invited him on Twitter, he answered, "Prince Harry. By text. BOOM!"
Next: Prince Harry had a close friendship with this famous face.
9. Prince Charles and Joan Rivers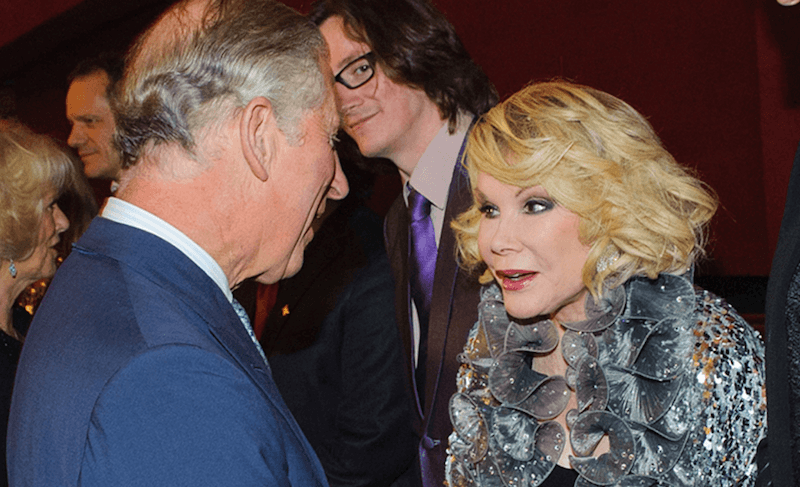 When Joan Rivers died, Prince Charles paid tribute to her because they were very close friends. She was a guest at his wedding to Camilla, Duchess of Cornwall. She also performed at a gala raising money for Prince Charles' charity.
"We sat next to each other at a dinner party and got friendly," Rivers once explained, referring to when she met the prince on vacation in 2003. "He's darling."
Next: This singer is so close to a royal, he performs at his parties for free!

10. Rod Stewart and Prince Charles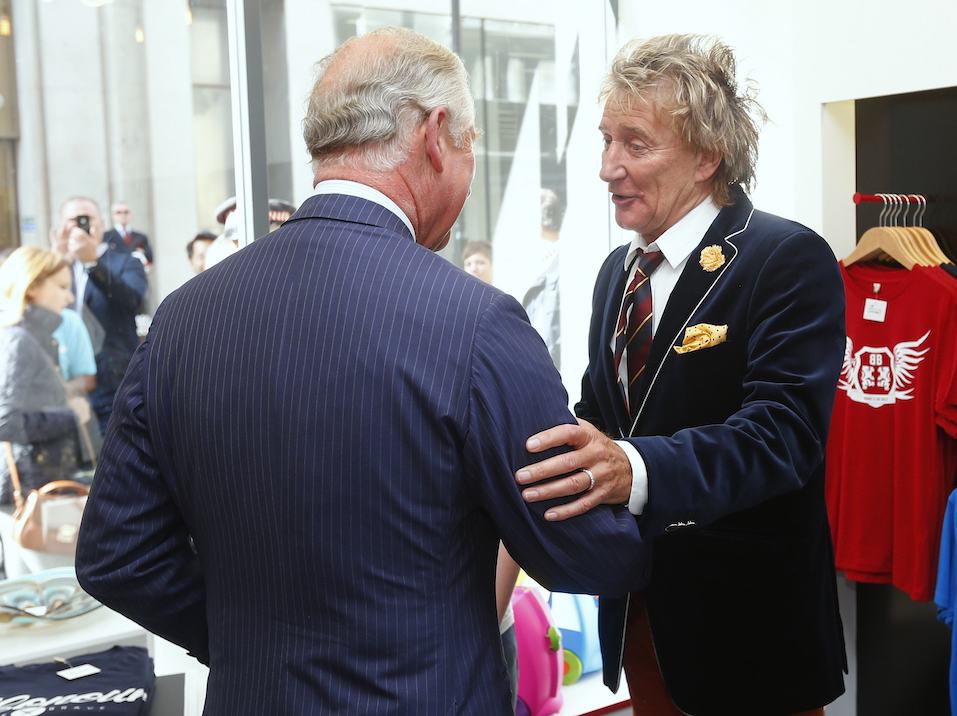 The iconic singer has been friends with Prince Charles for years. So it was no surprise Rod Stewart was the one to perform at the prince's 60th birthday. (He reportedly waived his £1 million fees to do it, according to Independent.)
Stewart even served as the ambassador for Charles' foundation, the Prince's Trust, which helps struggling young adults get their lives on track.
Next: This actor texts to drop by on this prince.

11. Will Arnett and Prince Harry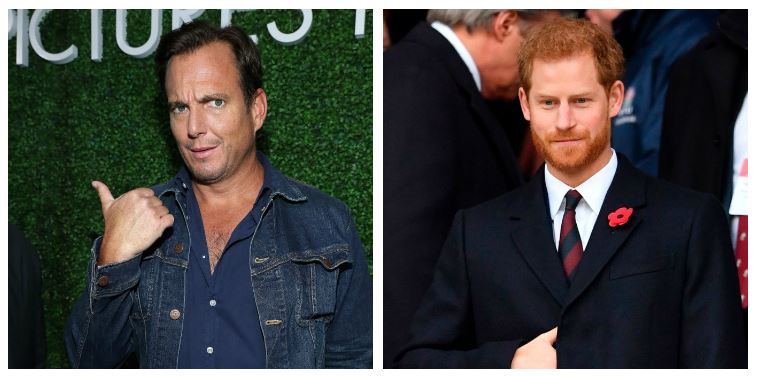 The funny actor is surprisingly close to Prince Harry, so he just might be a guest at the royal wedding. He revealed on The Late Late Show how their friendship started, claiming they met at a function and exchanged numbers.
Will Arnett then texted him when he was near Buckingham Palace. "'Hey man,'" he said he wrote. "'I'm just in London for a few days and — I thought of you — I'm walking in front of your gran's house.'"
Next: Famous Swedes stick together.
12. Malin Akerman and Princess Madeleine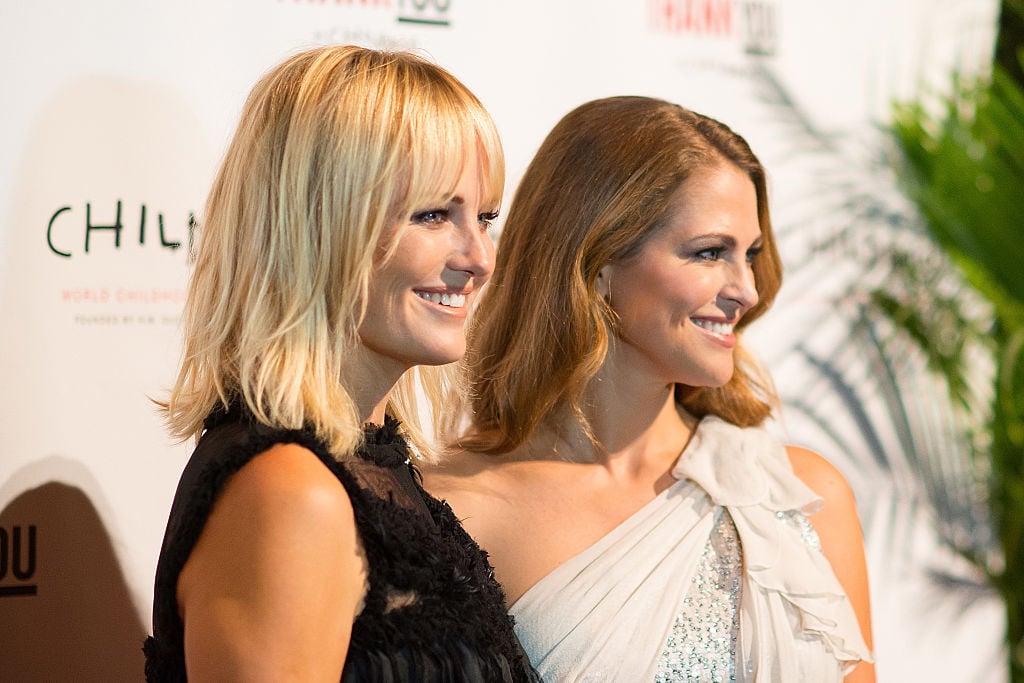 The Swedish actress now plays Lara Axelrod on the television show, Billions. Many might not know that she is originally from Stockholm, Sweden, and she is very good friends with a royal from her home country.
Sweden's king and queen are King Carl XVI Gustaf and Queen Silvia. Akerman is close to Princess Madeleine who is their youngest child. The princess is married to Mr. Christopher O'Neill. "They are so down-to-earth. They are such a lovely family," she told Hello! magazine.
The actress also made it clear that the royal is pretty down-to-earth herself. "[Princess Madeleine is] absolutely lovely and is just, I hate to say a regular girl, but she's a regular girl, who is wonderful and a little bit more poised than most of us. But she's great. A really cool girl."
Next: The model texts a royal when she's drunk.

13. Cara Delevingne and Prince Harry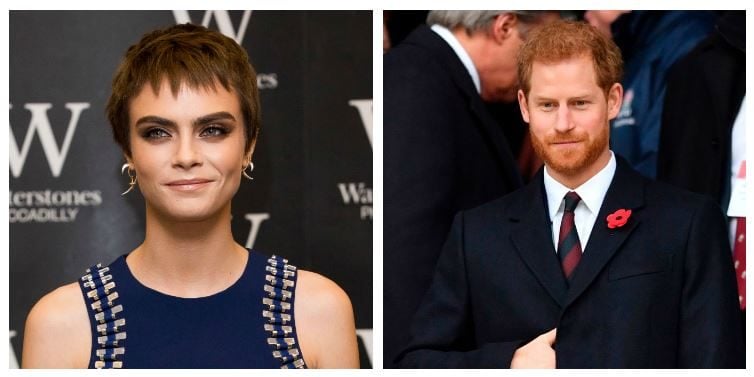 The model is friends with Prince Harry and often texts him, according to actress Margot Robbie. She and Cara Delevingne were once exchanging crazy stories; Robbie said, "[Cara] will then blow me out of the water and tell me she 'drunk texts' Prince Harry … So I'm just like 'OK, you win.'"
Next: This model and prince party together.

14. Suki Waterhouse and Prince Harry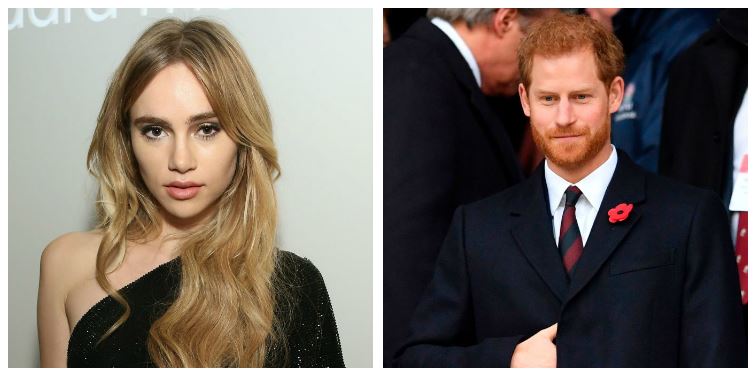 The model is close enough to Prince Harry that she invited him to her housewarming party in 2016. Sources said the two looked so close that it might have been romantic.
Harry seemed completely interested in what she had to say. She was very bubbly and loud while he seemed to be enjoying her zaniness and free-spirited nature. Everyone was talking about how Suki and Harry seemed particularly close, some even said there was the start of a romance brewing.
Next: This singer is good friends with this famous prince.

15. Joss Stone and Prince Harry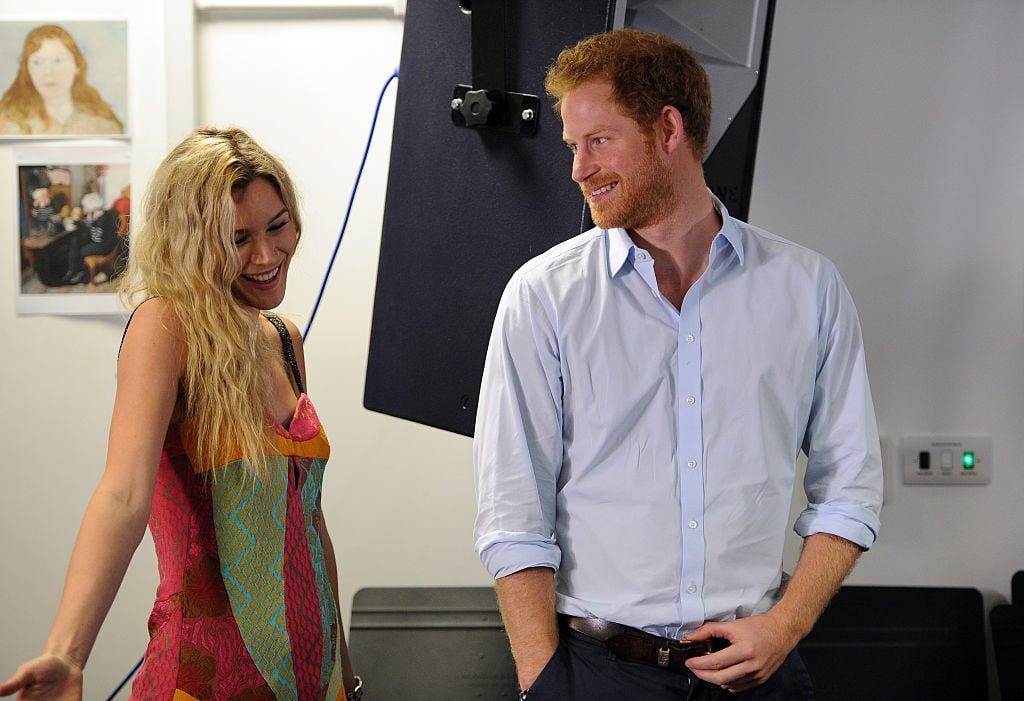 The soulful singer has a great friendship with the prince that has lasted for years. They partnered up for charity when Joss Stone performed at Kensington Palace to raise money for children affected by HIV/AIDS.
She described his dancing to Hello! magazine by saying, "He's quite shy in that way, but it depends. Last time I was singing in Lesotho he started a conga line, so I wouldn't put it past him. He's a fun human being."
Follow Nicole Weaver on Twitter @nikkibernice.
Read more: British Royal Family Drama: Craziest Feuds You Won't Believe Actually Happened
Check out The Cheat Sheet on Facebook!