These Celebrities Are Helping Puerto Rico More Than Donald Trump
Donald Trump's response to the devastation Hurricane Maria caused in Puerto Rico reached new lows this week. So far, the president has spent more time fighting with the NFL over police brutality protests than helping the island territory. He also insulted the island's response, claiming it wasn't "a real tragedy like [Hurricane] Katrina." The president also downplayed the number of deaths in the tragedy, while praising his own response to the crisis and tossing paper towels to victims like a T-shirt gun at a sporting event.
"The Mayor of San Juan, who was very complimentary only a few days ago, has now been told by the Democrats that you must be nasty to Trump," he tweeted from his golf club, CNN reported. "Such poor leadership ability by the Mayor of San Juan, and others in Puerto Rico, who are not able to get their workers to help. They want everything to be done for them when it should be a community effort."
This week, Trump decided not to take one action that could actually help.
The Jones Act could help Puerto Rico, but Trump won't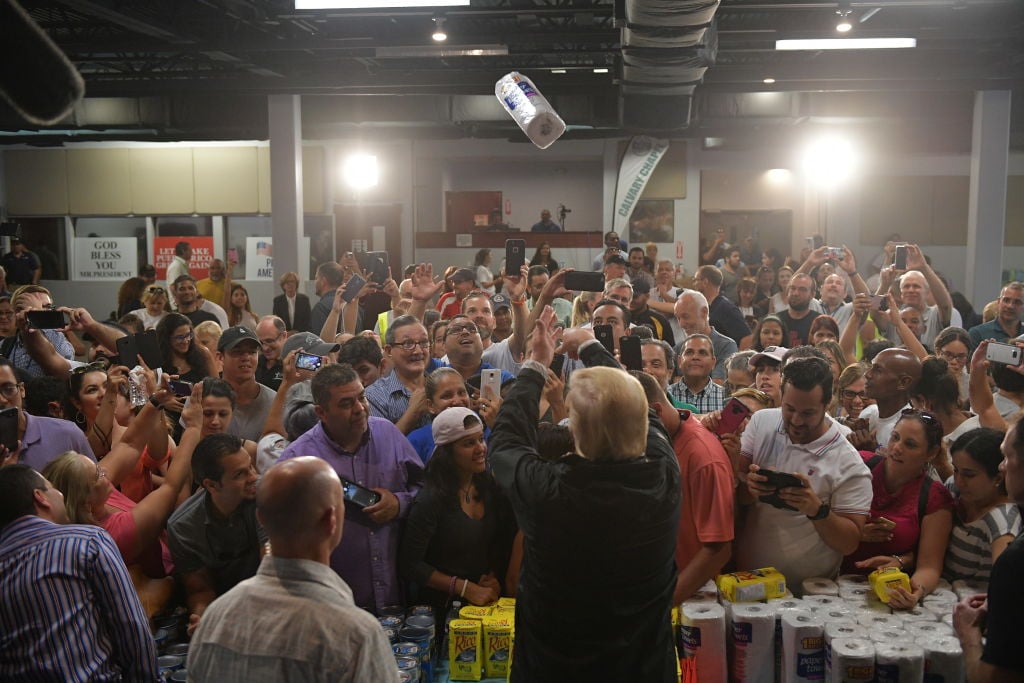 The Jones Act waiver for Puerto Rico expired Sunday night, and "it is not being extended at this time," Department of Homeland Security spokesman David Lapan told The Huffington Post. The 1920 law requires that (more expensive) U.S. owned and operated ships must carry all goods between U.S. ports. That means Puerto Rico has to pay double the costs for goods from the U.S. mainland compared with neighboring islands (which, incidentally, lines U.S. shippers' pockets). The law costs Puerto Rico hundreds of millions of dollars every year. Now, in the midst of a humanitarian crisis, the costs to import food, fuel, and supplies will spike.
Nearly half of the 3.4 million Americans on the island don't have drinking water since Maria hit nearly three weeks ago. Only 15% have electricity. Many people still haven't heard from loved ones, and the storm has caused at least 39 deaths.
Despite the DHS position, Puerto Rico Governor Ricardo Rossello said he wants another extension of the Jones Act waiver. "I think we should have it," Rossello told CBS News. "In this emergency phase, while we're looking to sustain and save lives, we should have all of the assets at hand."
While Trump continues to alternately ignore and insult Puerto Rico, a number of celebrities have taken matters into their own hands. Here are some of the people using their powers for good.
You'll want to turn up your speakers for the first one. 
Hamilton creator Lin-Manuel Miranda teamed up to create a catchy song for the crisis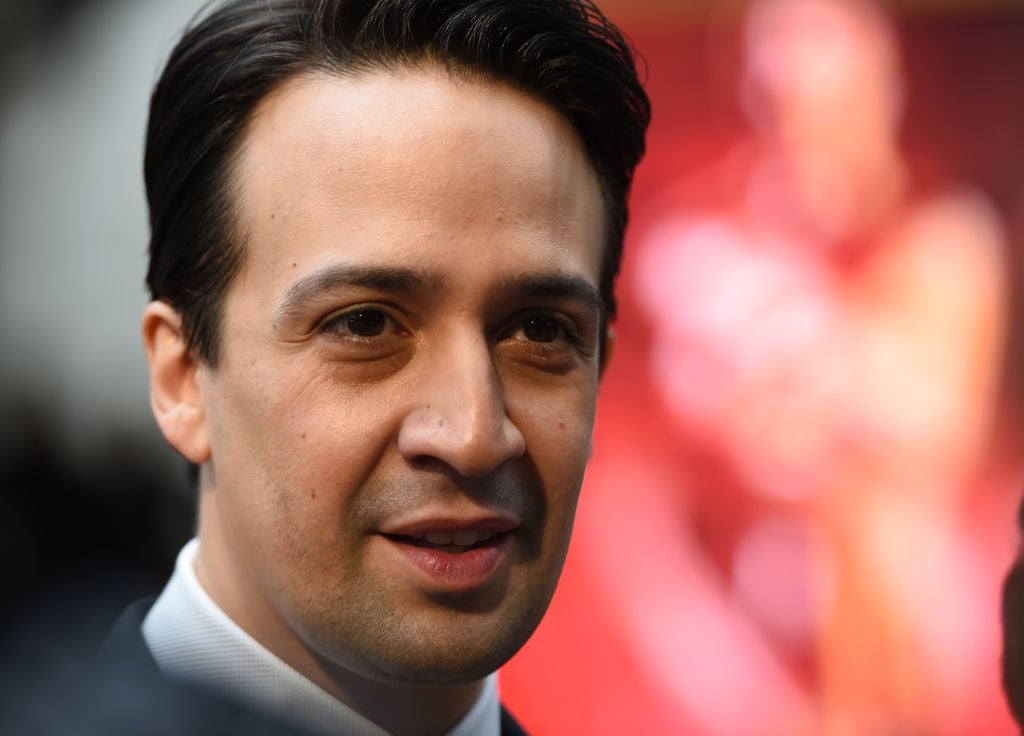 Lin-Manuel Miranda released a new song this week featuring some of Latin music's biggest stars. The song, "Almost Like Praying," includes vocals from Jennifer Lopez, Marc Anthony, Camilla Cabello, Gloria Estefan, and more, according to the AP. The song lists all 78 Puerto Rican towns. Miranda said he didn't want the smaller communities to be left out, as larger cities regained power and essentials.
"This song is designed so that those towns never feel forgotten again," Miranda told the AP. "I cannot wait for Puerto Ricans to hear Luis Fonsi sing the name of their town or J.Lo to sing the name of their town."
Later this month, another group of musicians will hold a hurricane relief concert at Texas A&M University. 
All five former presidents will participate in this relief effort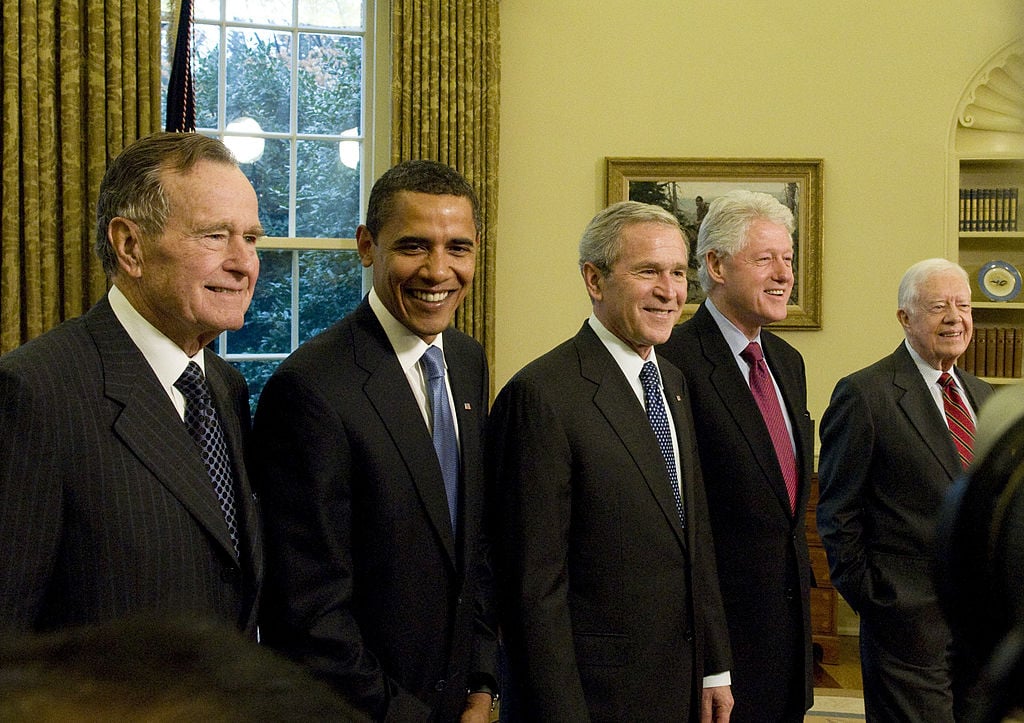 Variety reported that the George H.W. Bush Presidential Library Foundation confirmed Bush, George W. Bush, Jimmy Carter, Bill Clinton, and Barack Obama will all be featured at a concert for hurricane relief. All five presidents will appear together on stage, but the emphasis will be on the music. Lee Greenwood will emcee the event, called "Deep From the Heart: The One America Appeal," and on the bill are Alabama, the Gatlin Brothers, Lyle Lovett, Robert Earl Keen, Sam Moore, Yolanda Adams, Cassadee Pope, and Stephanie Quayle.
George H.W. Bush said he and his son "and our distinguished colleagues in this 'One America Appeal' are very grateful to these wonderful performers — some of them old friends, some of them new — for giving their time and talent to help the urgent cause of hurricane recovery in Texas, Florida and the Caribbean. It's important that those affected by these devastating storms know that, even if the path to recovery feels like a road that goes on forever, we're with them for the long haul."
We can guess who won't attend the show (hint: He's the current sitting president).
This next celebrity ponied up for cancer patients. 
Pitbull sent his private plane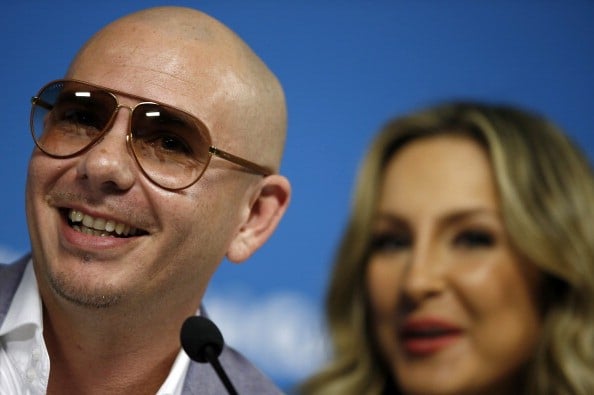 The singer who goes by Pitbull, whose real name is Armando Christian Perez, sent his own plane to help Puerto Rican cancer patients. Puerto Rico Congresswoman Jenniffer González thanked the singer for his good deed on Twitter, according to the New York Daily News.
"Thank you @pitbull for lending your private plane to move cancer patients from PR to USA so that they can get chemo," she said. Perez responded that he is just doing what he can to pitch in.
"Thank God we're blessed to help. Just doing my part," he said. Perez's plane wasn't the only one flying into Puerto Rico. 
J.J. Barea flew his family out and supplies in
Dallas Mavericks guard J.J. Barea rescued his family from the island in his team's plane, courtesy of owner Mark Cuban. The Puerto Rican player flew to the island, and along with picking up his family, dropped off supplies for his people.
"I was really proud of J.J. and how quickly he got involved and how hard he worked to make all of this happen," Cuban told ESPN.
Barea, who raised roughly $140,000 through fundraising to buy the supplies, did not have any communication with his parents until four days after the Category 4 storm. In addition to major flooding, much of the island remains without electricity and phone service, making it difficult for people to contact loved ones there.
This real housewife got her hands dirty helping out. 
Bethenny Frankel buckled in and shipped out
Frankel went above and beyond to help Hurricane Maria victims, People reported. The reality star and Skinnygirl CEO chartered four private planes, loaded them with supplies and EMTs, hopped on board, and set off to help out.
"This is a forgotten island," she said. "People have been living on their roofs for 13 days. It is like nothing I have ever seen. People's entire homes and cars are immersed in mud."
Frankel and her crew gathered more than 20,000 pounds of food, water, and medical supplies to help the residents. She also flew patients back to the U.S. in her planes to receive critical medical help. The celebrity's B Strong charity will soon have raised $1 million for Puerto Rico relief.
The next pair rallied a whole slew of celebrities to help out in a unique way. 
Nick Kroll, Stephen Colbert, and #PuberMe got awkward for the cause
Comedian Nick Kroll, whose new show on Netflix makes us all remember puberty, got an unconventional idea with Stephen Colbert, according to Entertainment Weekly. It's called the #PuberMe challenge. While appearing on The Late Show, Kroll challenged celebrities to share photos of themselves during their teen years.
"I'm shouting you out, The Rock. I'm shouting you out, The Hillary Clinton," he said. He added, "There's catharsis in showing who we were and what we became."
Colbert donated from his Americone Dream Fund a total of $233,000 for the 233 celebrities who participated. Kroll added another $100,000, and CBS agreed to match that, bringing the amount to $633,000. Colbert threw in another $266,000 on behalf of the non-celebrities who participated. Finally, Kroll donated another $67,000, bringing it to $999,000. Lin-Manuel Miranda then made a surprise appearance on Colbert's show, bringing the grand total to $1 million, according to The Wrap.
Trump, take note: That's how you use Twitter to help in a crisis. The next celebrity sweetened the deal with a prize. 
Enrique Iglesias will entertain lucky donors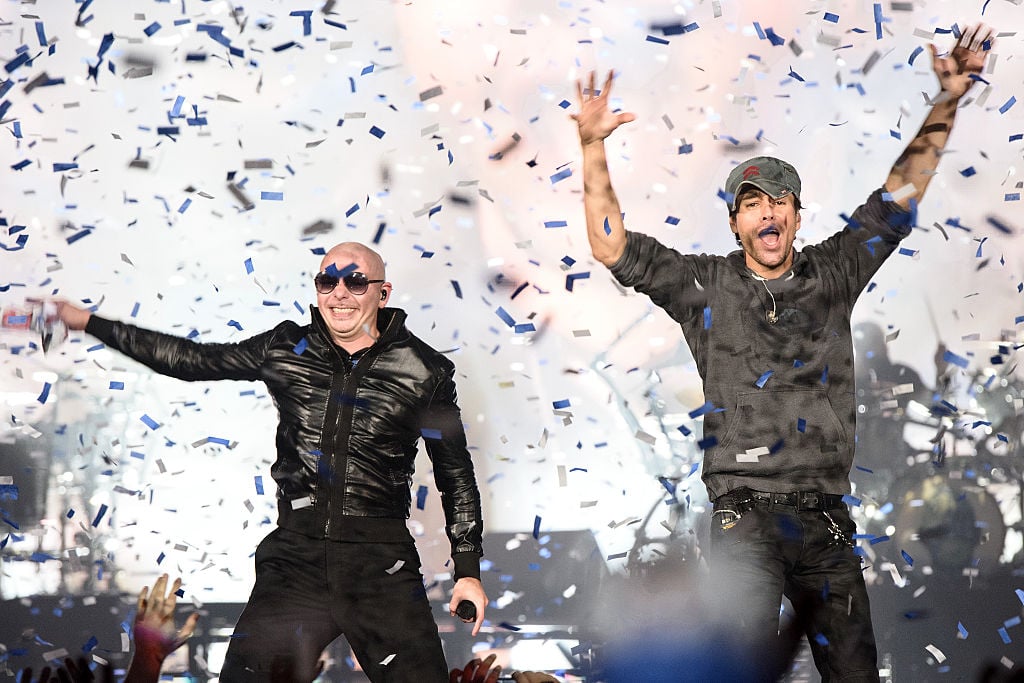 The Spanish singer took to Facebook to announce his support of Save the Children and Puerto Rico through the charity sweepstakes app Omaze. Two fans who donate at least $10 to the victims will win VIP tickets to his and Pitbull's concert in Miami or Houston. There, the winners will attend the show, meet both singers backstage, and stay at a four-star hotel for the duration. Not a bad incentive to give back.
The next singer has a personal stake in the crisis. 
Ricky Martin went to help his brother, and the rest of the island
Martin revealed on Instagram a week ago he had not yet heard from his brother on the island. He created a relief fund with YouCaring, and so far, has raised over $427,000.
"I am very worried because I haven't been able to get in touch with my brother," he wrote. "We don't know where he is. I'm sure I'm not the only one who's dealing with this uncertainty. I'm sure there are many people living outside of or on the island who have not been able to talk to their families due to communication issues," he added.
"One dollar that you give us, one dollar that will get to the victims," he said on Instagram. He also traveled to the island to help out this week. The singer posted selfies and thankful messages with San Juan's mayor on Instagram. You know — the same woman Trump criticized.
The next singer appeared with New York Governor Andrew Cuomo to voice her support. 
Jennifer Lopez held a press conference
Jennifer Lopez joined Cuomo at a press conference to address the effects of Hurricane Maria on Puerto Rico. "Lives have been lost. Power is down across the entire island," she said. "More than 15,000 people have been forced into shelters, and the storm has devastated the lives of thousands of others."
She also pledged $1 million from the proceeds of her Las Vegas residency to help the victims. This final celebrity gave back to the country that raised him.  
Daddy Yankee calls on the government to help
Rapper Daddy Yankee gave two separate $1 million donations: one to Feeding America and the other to the American Red Cross. "I know a lot of people are struggling. There's no communication, no power on the island, the hospitals are not working," he told CNN. "We need the government to be more proactive."
Many charities and relief efforts continue working to provide assistance to the people of Puerto Rico. However, it can be hard to know which ones to use. Charity Navigator curates a list of charities, to help donors know where to send their funds.
Follow The Cheat Sheet on Facebook!