These Celebrities Could Turn up at One of These 'Under the Radar' Parks
With summer about to bust wide open, fun seekers are planning their vacations and getaways. Some prefer to hit the beach, whereas others enjoy adventuring through a national or state park.
For celebrities like Derek Hough and Ashton Kutcher and Mila Kunis, a national park is more to their liking. Hough was featured kayaking through Indiana Dunes National Lakeshore a few years ago in The Washington Post. He said he grew up visiting parks and often camped with his father.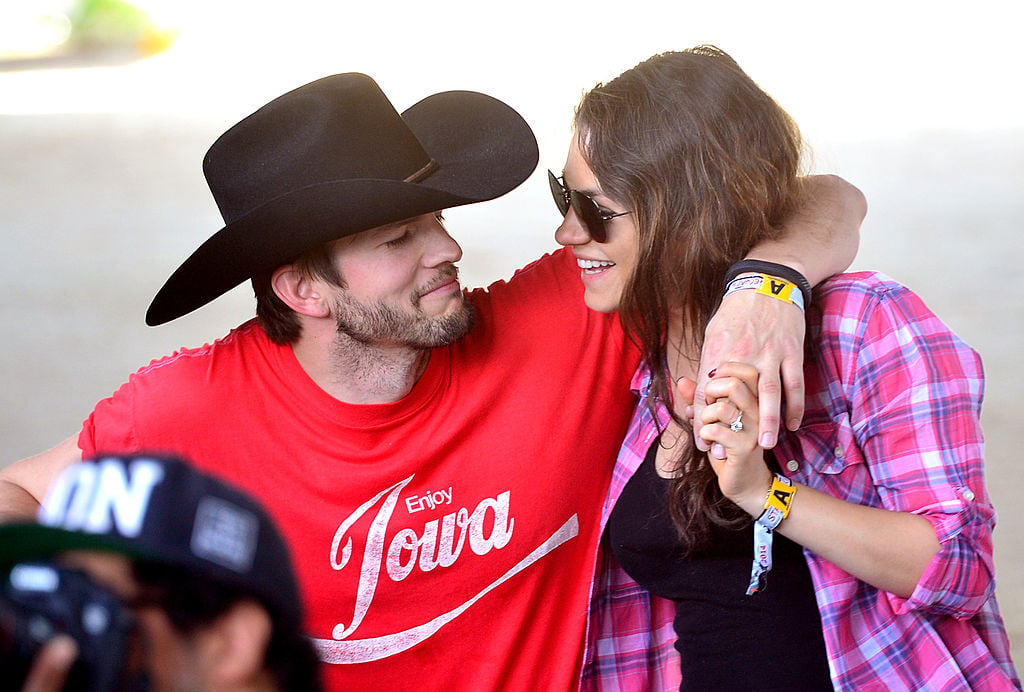 "As a kid, I was a Boy Scout and my dad was very into the outdoors, so we would take these big road trips every year for my birthday and go camping and see all the amazing parks," he told The Washington Post. "When someone asks me what my favorite thing about America is, one of my first answers is the national parks."
This couple hit a national park for their honeymoon
When Kutcher and Kunas married, they opted to travel through Yosemite National Park in an RV. The couple departed from their wedding ceremony in the motorhome and set off to explore the lay of the land, ET reports.
The couple made it a family affair and daughter Wyatt was along for the adventure. A Twitter user reported that the family stayed at the historic Ahwahnee Hotel, which dates back to 1927.
ET also reports that Wyatt practiced her walking skills while on her park vacation. The family was spotted in an open field where the nine-month-old smiled and held onto her father's hands.
These celebrities hit the parks too
Other celebrities have basked in the splendor of a national park. Kourtney Kardashian checked out Yellowstone National Park with her youngest son, according to Yahoo Entertainment. Denise Richards posted a gorgeous picture at Iceberg Lake at Glacier National Park to her Instagram in 2017. "Spectacular," she wrote.
Nina Dobrev shot a photo where she is clinging to a rock at Joshua Tree National Park. Jared Leto also visited Joshua Tree and posted a breathtaking image standing atop a rock. "This is a beautiful picture," he wrote. "Really it is. But I can't help but wonder how long places like this will remain protected."
Maybe celebs will be hitting some of these 'under the radar' treasures
National Park Week is upon us. So to celebrate, Outdoorsy released a super handy guide to more than 40 national parks and 1,000 plus state parks. The guides are designed to make adventure travel easy.
For the crowd-averse traveler looking for that hidden gem, Outdoorsy has something special. The group identified five national parks considered to be "under the radar." The parks include North Cascades National Park in Washington. Plus, Katmai National Park and Preserve in Alaska. Also, check out Pinnacles National Park in California and Great Basin National Park in Nevada. If you are anywhere near Florida, don't miss Dry Tortugas National Park.
Each park is ideal for the RV adventurer. Plus these national parks provide spectacular indigenous nature opportunities. From glaciers to coral reefs, national parks provide an interactive experience designed to tantalize the senses.