These Celebrities Married Their High School Sweethearts — and Some Are Still Together Years Later
Growing up, we all dream of finding love in high school, living out our dreams, and staying together for life. Unfortunately, things don't always go according to plan. Getting older means making really difficult life choices and sometimes, the people we fall for in our younger years have no place in our lives as we move into adulthood. For celebrities, in particular, making it big and being thrust into the spotlight can be very burdensome on relationships, no matter how solid they might seem.
Still, now and then some people beat the odds. Some celebrities took the plunge and married their high school sweethearts and though the fairytale came to an end for some, others are still together today.
1. Eminem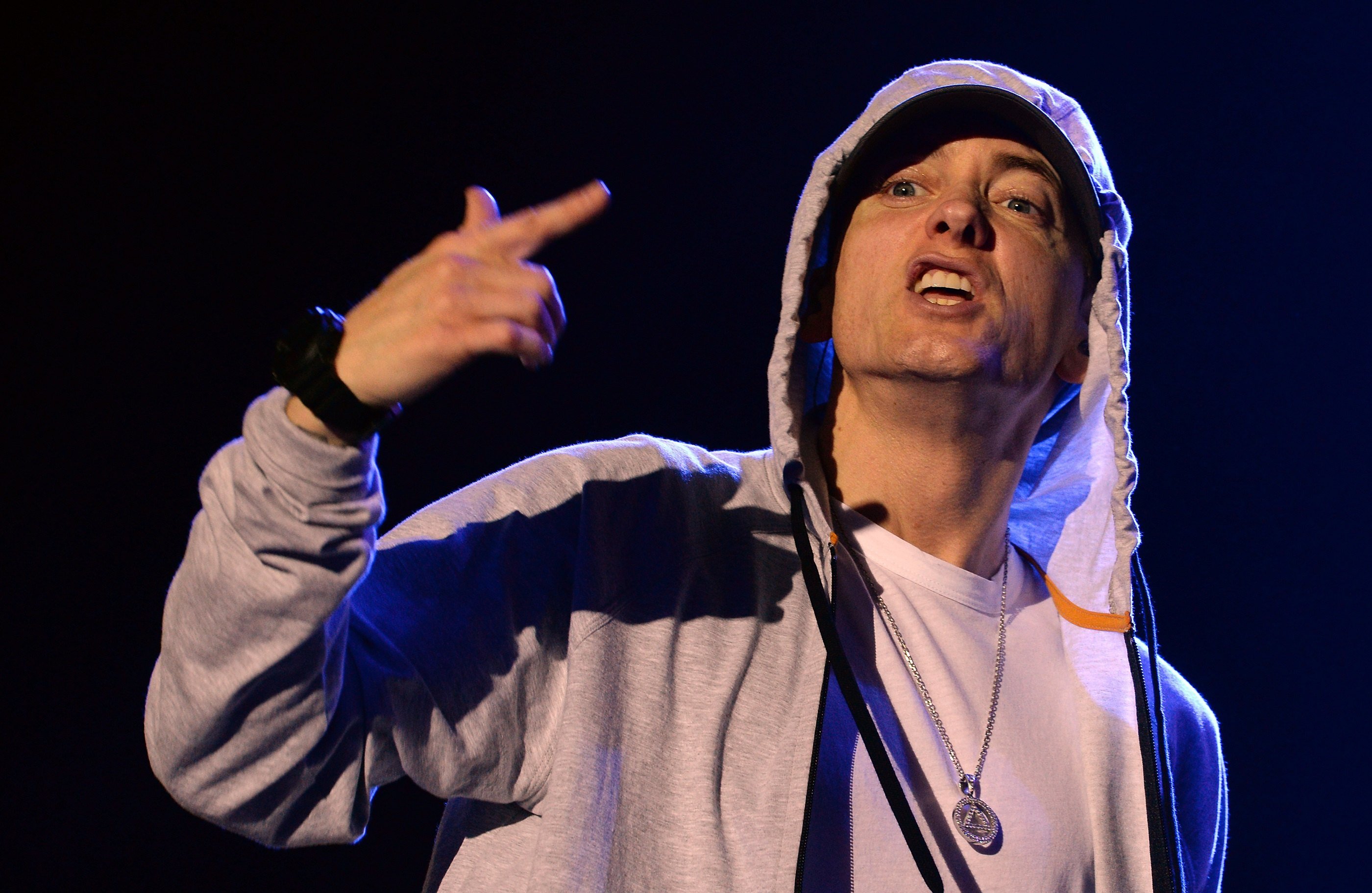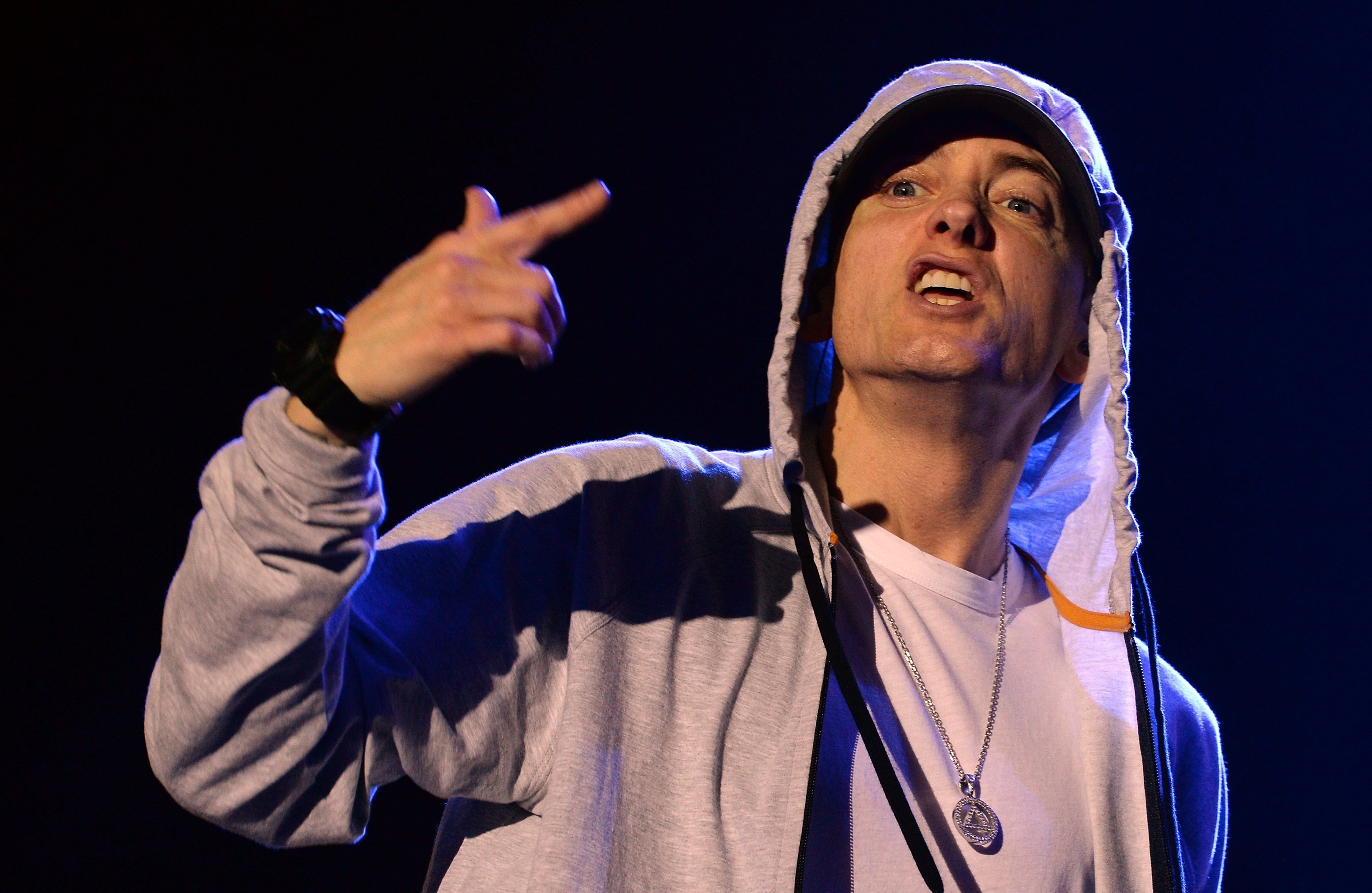 Relationship status: Divorced 
It was a long and sordid saga for rapper Eminem and his ex-wife Kim Scott. The Detroit MC met Scott and her twin sister Dawn when he was just 15-years-old, and Scott was 13. Like Eminem, Scott's homelife was bit unstable, so she moved in with the Slim Shady rapper and his mother. Eventually, the two began dating and had their daughter Haille in 1995. Things seemed to be working between the pair, so they ultimately wed in 1999.
Unfortunately, fame and addiction got in the way of their happiness and the young couple divorced in 2001. And yet, that isn't the final chapter in the saga of their romance. Scott and Eminem wed again in 2006, only to divorce again just four months later.
Next: A rocker who secretly married his high school love. 
2. Jon Bon Jovi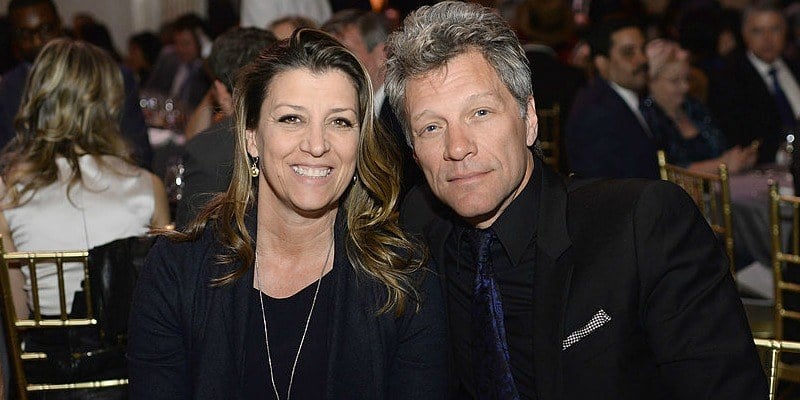 Relationship status: Married since 1989
On April 29, 1989, during a stop on his New Jersey Syndicate Tour, Bon Jovi, secretly took a trip to Las Vegas where he and his high school sweetheart, Dorothea Hurley whom he'd met at Sayreville War Memorial High got married. They tied the knot at the Graceland Wedding Chapel. Bon Jovi might be an iconic rock star, but he's still very much a family man.
The couple has four children together, and they have been married ever since. In 2006, Bon Jovi told The Huffington Post that he isn't sure how he became the poster boy for a good marriage.
Next: A director who said his marriage has worked with a bit of luck. 
3. Ron Howard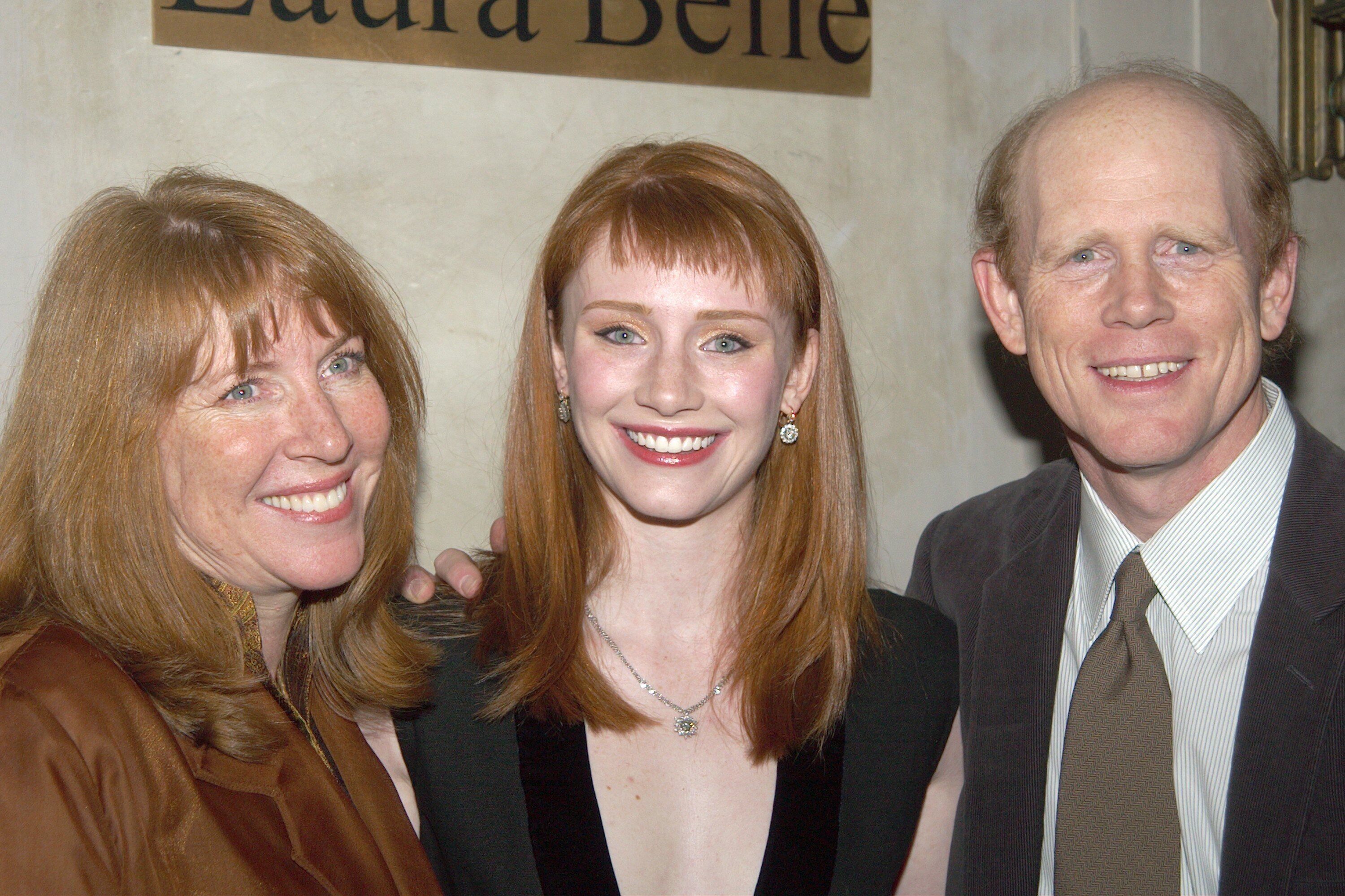 Relationship status: Married since 1975
Actor/director Ron Howard met his wife Cheryl Howard at John Burroughs High School. Apparently, the pair were obsessed with one another from the beginning. In fact, the Solo: A Star Wars Story director spent so much time at Cheryl's home, his parents only allowed him to visit her twice a week. The Howards have been married since 1975.
The pair has four children together including actress Bryce Dallas Howard. In 2013, the actor/director chatted about his marriage with HuffPostLive. He said, "It does take a little luck to grow together…. compatibility and her good patience. I don't like to hold it up as if I have some kind of inside secret. I felt really lucky when we met. It's crazy — we were teenagers, it shouldn't have worked. We got married young, that shouldn't have worked either, and yet it really and truly has."
Next: A basketball star who married his long-time love. 
4. LeBron James
Relationship status: Married since 2013
Los Angeles Laker LeBron James might be a massive star on the basketball court, but he's very much a family man. The father of three has been in love with his wife Savannah James well before he was drafted into the NBA. The pair met while attending, St. Vincent–St. Mary High School in Akron, Ohio. In 2013, 10 years after being drafted, the James duo officially tied the knot.
Next: A rapper who has been married for over 20 years. 
5. Snoop Dogg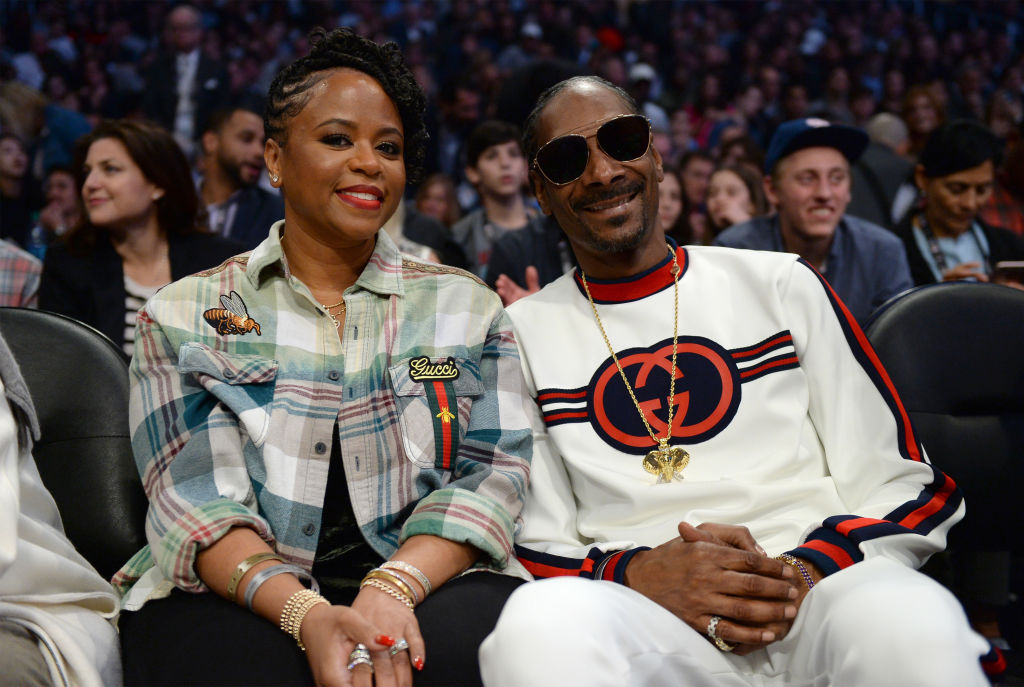 Relationship status: Married since 1997
Legendary West Coast rapper Snoop Dogg might have been blowing up the rap game with his iconic lyrics including "Gin and Juice," but he's always had his wife by his side. The West Coast rapper whose real name is Calvin Cordozar Broadus Jr., met his wife Shante Broadus when they attended Polytechnic High School. The pair has been married since 1997.
Next: A former Hollywood couple who met when they were teens.
6. Paula Patton and Robin Thicke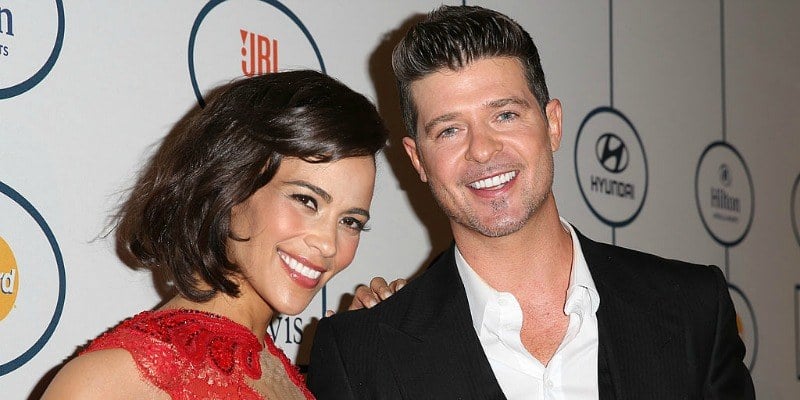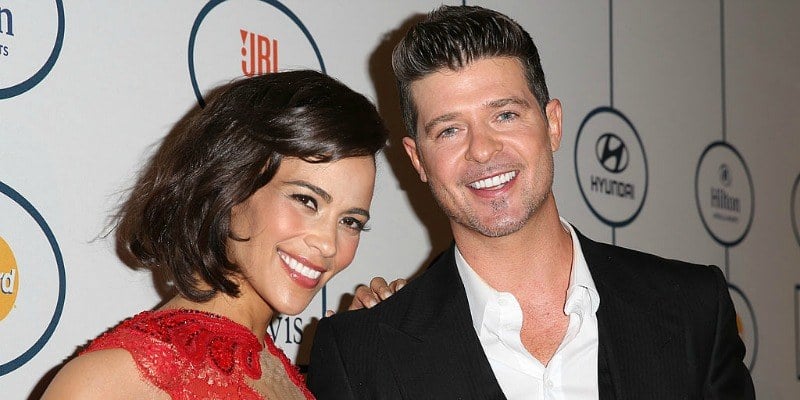 Relationship status: Divorced 
After a decade of marriage, we watched actress Paula Patton and singer Robin Thicke's marriage crash and burn in 2015. However, things were going strong for the high school sweethearts for a while. The duo met in 1991 when Patton was 16 and Thicke was 14 at an under-21 club in Los Angeles. The pair began dating in 1993 and finally tied the knot in 2005. Though the couple is no longer married, they share a son named Julian Fuego Thicke together.
Luckily, both parties seem much happier now that they have moved on with other people.
Next: An Irish musician who said marriage is a bit of madness. 
7. Bono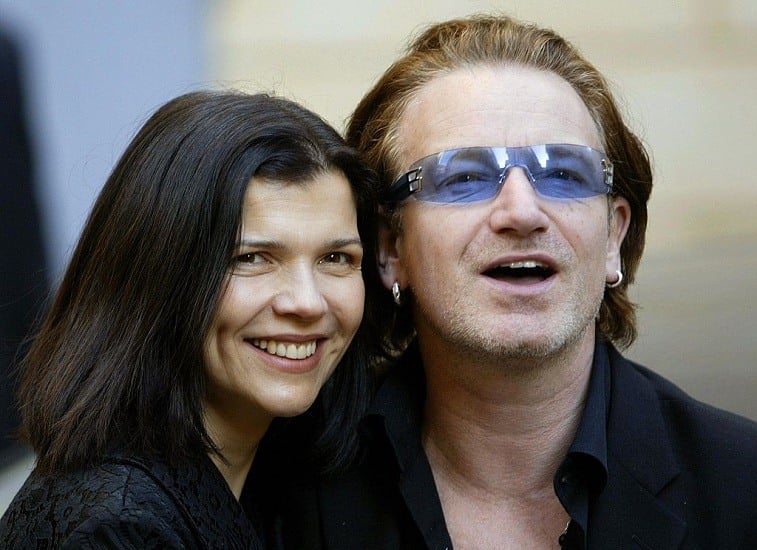 Relationship status: Married since 1982
U2 frontman Bono met his activist and businesswoman wife Alison Hewson when they attended Mount Temple Comprehensive School in Dublin, Ireland. The pair married in 1982 when Bono was 22 and Stewart was just 21. The couple has four children together. When asked about marriage, Bono was quoted as saying, "Marriage is this grand madness, and I think if people knew that, they would perhaps take it more seriously."
Next: A rapper from Queens whose wife has been by his side since '95.
8. LL Cool J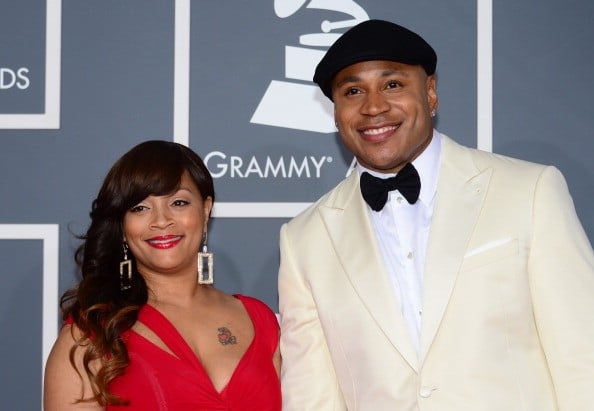 Relationship status: Married since 1995
LL Cool J might have stepped onto the scene as a smooth and suave rapper who loved to show his dimples and lick his lips, but he's been taken for decades. The Queens native met his wife, Simone Smith when he was just 19 years old. Smith was actually a cousin of one of the rapper's good friends. The lovebirds dated for eight years before finally tying the knot in 1995. They've been inseparable ever since.
Next: A politician who met his wife in elementary school  
9. Mitt Romney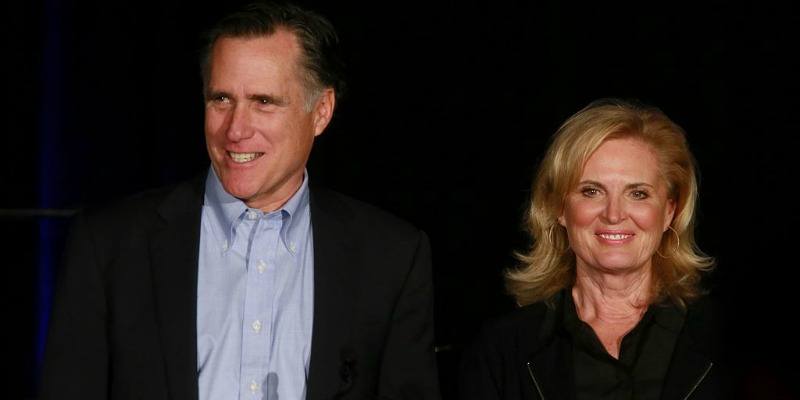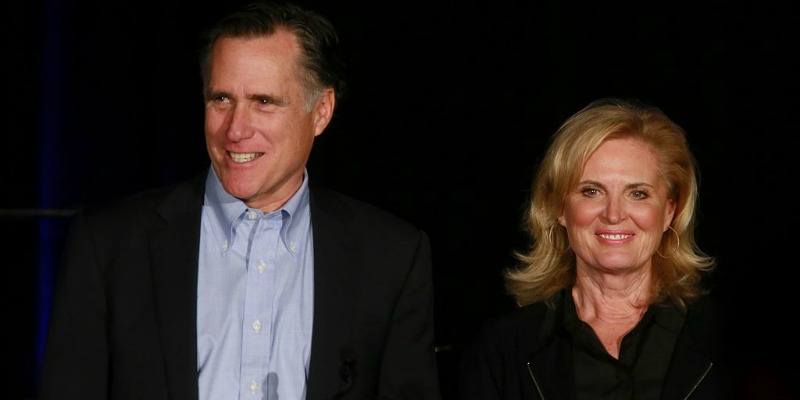 Relationship status: Married since 1969
Politician Mitt Romney locked eyes with his wife, Ann Davies when he was attending Cranbrook Elementary School in Michigan. Davies was a student at Kingswood Elementary School. Apparently, it was a romance for the storybooks because the pair got engaged in 1965 around the time Romney graduated.
The Romneys waited to get married until 1969 when Davies turned 18, and Romney was 22. The pair has five children together and 18 grandchildren.
Next: A rapper who met his wife in high school.
10. Ja Rule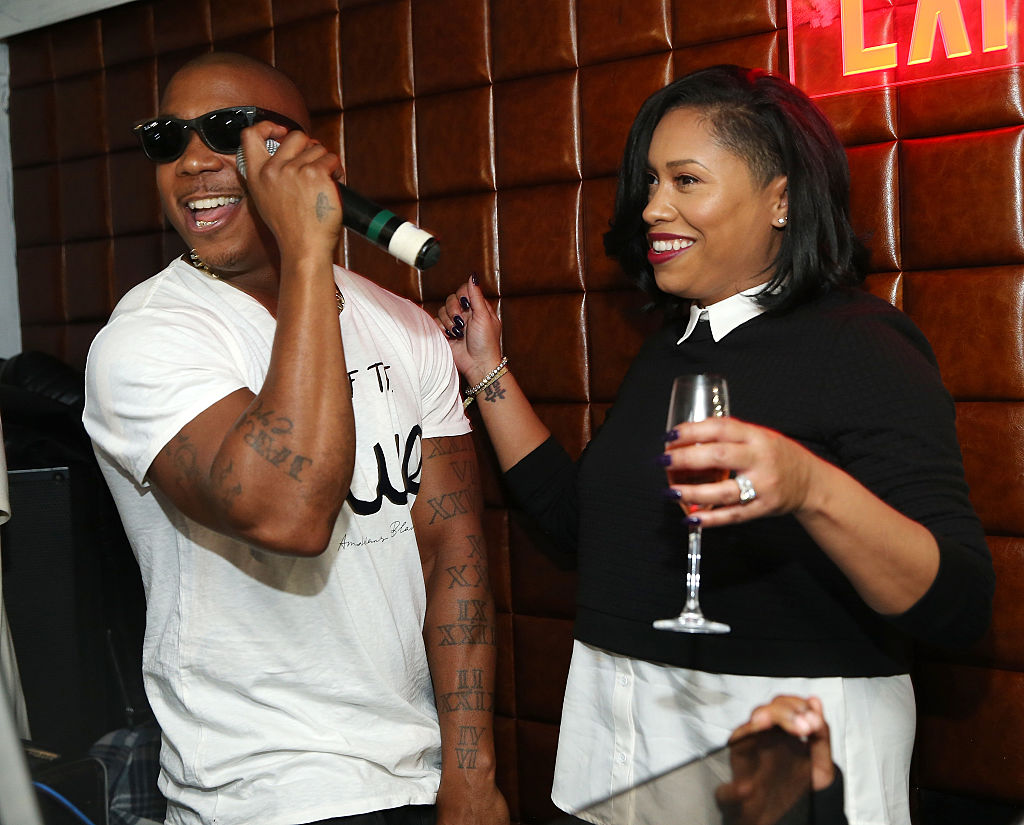 Relationship status: Married since 2001
Rapper Ja Rule, whose real name is Jeff Atkins met his wife, Aisha Murray while they were attending Martin Van Buren High School together in Queens, New York. The pair married in 2001 when they were 25-years-old, and they have three children together, Jeff Jr., Brittany, and Jordan.
Next: An NFL baller whose ex-wife was his high school love
11. Russell Wilson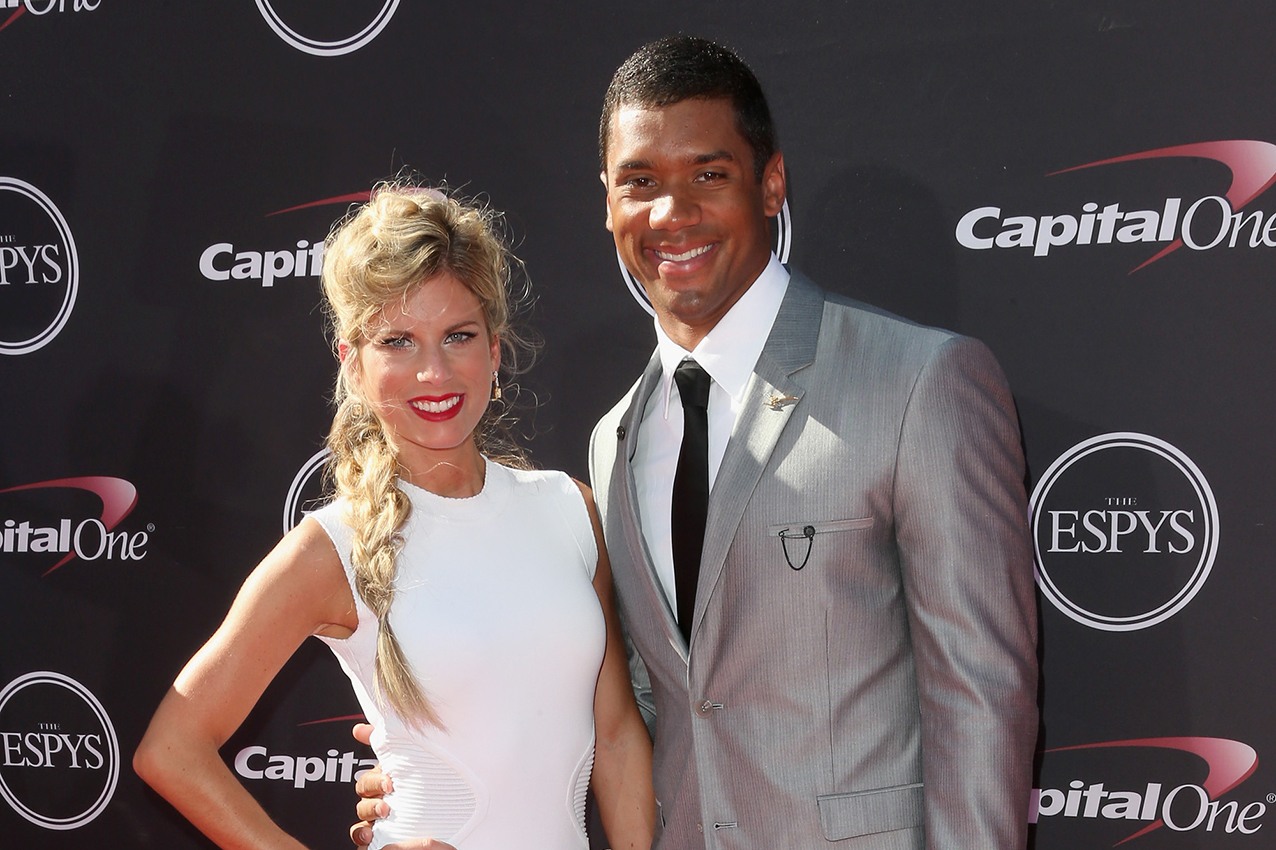 Relationship status: Divorced and remarried 
Football player Russell Wilson may be married to singer Ciara and have a daughter Sienna Wilson and an adorable stepson Future, however, he was first married to his high school sweetheart, Ashton Meem whom he met while growing up in Virginia.
Wilson and Meem married in 2012, only to divorce 2014. They never had any children together. Wilson and Ciara tied the knot in 2016.
Next: A politican who eloped with her husband after high school in 1988.
12. Sarah Palin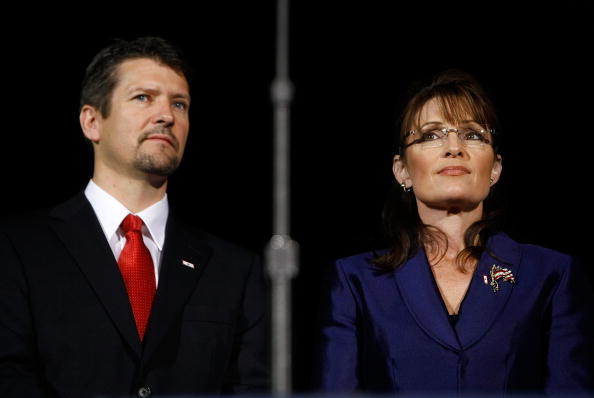 Relationship status: Married since 1988
Former Alaskan Governor Sarah Palin, met her husband Todd Palin when they attended Wasilla High School together in the early '80s. The pair eventually eloped in 1988 and had five children together. While Palin has worked in politics and journalism, her husband has focused on his commercial fishing business.
Next: An MCU actor who has known his wife since he was 7.
13. Anthony Mackie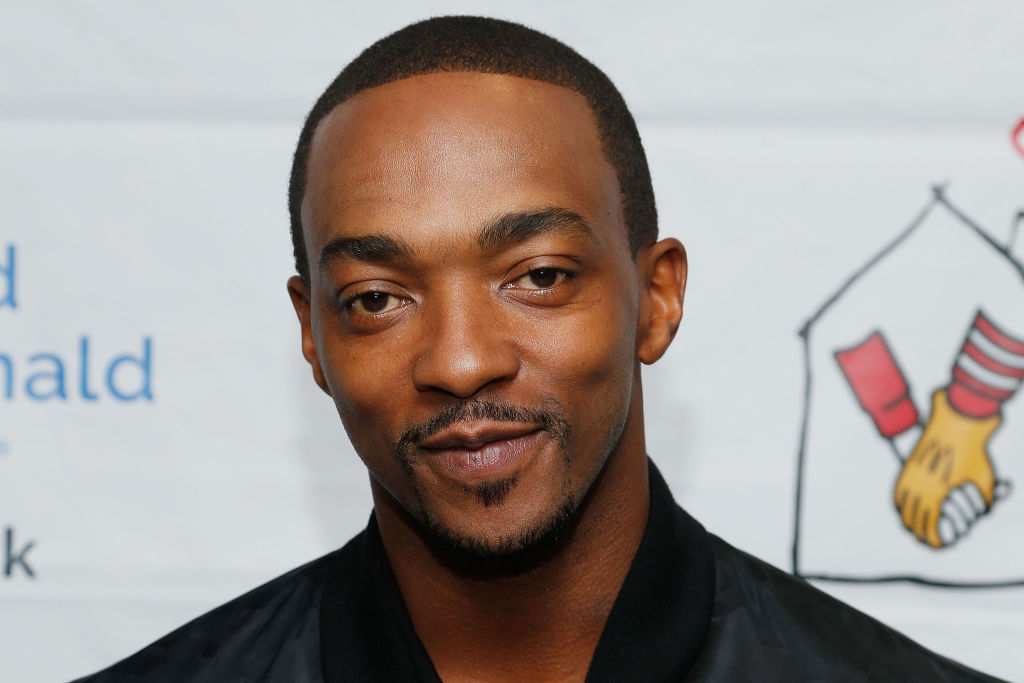 Relationship status: Married since 2014
Anthony Mackie might be a member of the Marvel Cinematic Universe and an acclaimed actor. However, he's known his wife, Sheletta Chapital since they were in seven years old attending the same grade school. Mackie and Chapital have two children together, and they tied in the knot officially in 2014.
Next: A former member of NSYNC who met his wife when he was 15.
14. Joey Fatone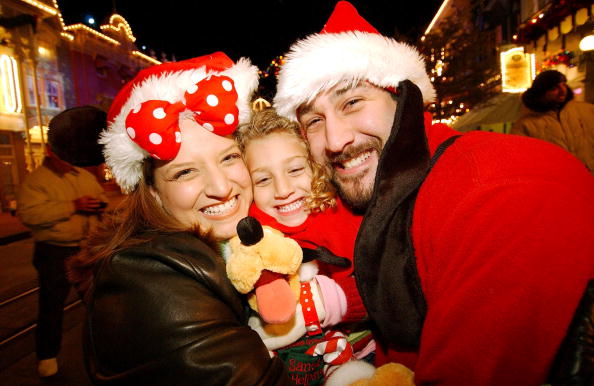 Relationship status: Married since 2004
NSYNC boy bander Joey Fatone rose to fame in the '90s and 2000s as a member of the pop group, but that fame didn't go to his head. Fatone married his on-again, off-again girlfriend Kelly Baldwin in 2004. They had been dating since Fatone was 15.
The couple has two children Kloey Alexandra and Briahna Joely. Lance Bass is their godfather.
Next: A US Senator who dropped out of college to marry her first husband.
15. Elizabeth Warren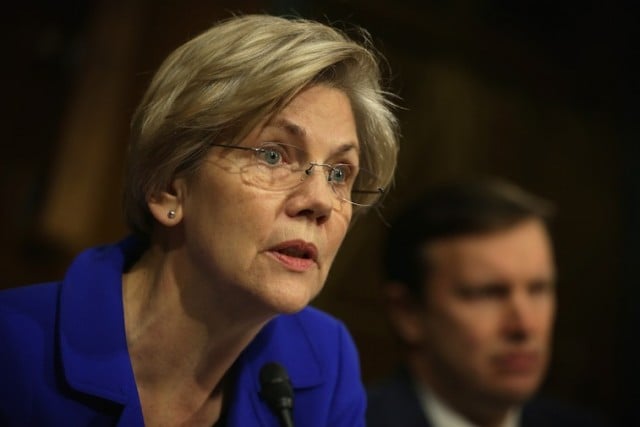 Relationship status: Divorced and remarried 
United States Senetar, Elizabeth Warren dropped out of George Washington University after just two years so that she could marry her high school sweetheart, Jim Warren. The pair wed in 1968. Unfortunately, the couple's love didn't last, and they got divorced in 1978.
Luckily, the Rutgers School of Law alum found love again. She's been married to Bruce Mann since 1980.