These Celebrities Were Happy About the Eagles' Super Bowl Win
The Philadelphia Eagles took on the New England Patriots in a thrilling Super Bowl on Feb. 4, 2018, and in the end, the underdogs came out on top. These two teams played each other in the big game back in 2005, and in that Super Bowl, the Pats were victorious. Therefore, this rematch felt similar to a Rocky movie with the Eagles destined to beat an old foe, just like Balboa won the second time he faced Apollo Creed.
When it was all over and the Birds did hoist the Lombardi Trophy, there was no shortage of celebrities cheering right along with the City of Brotherly Love. Here's how some famous faces reacted after the Eagles were crowned Super Bowl Champions.
Bradley Cooper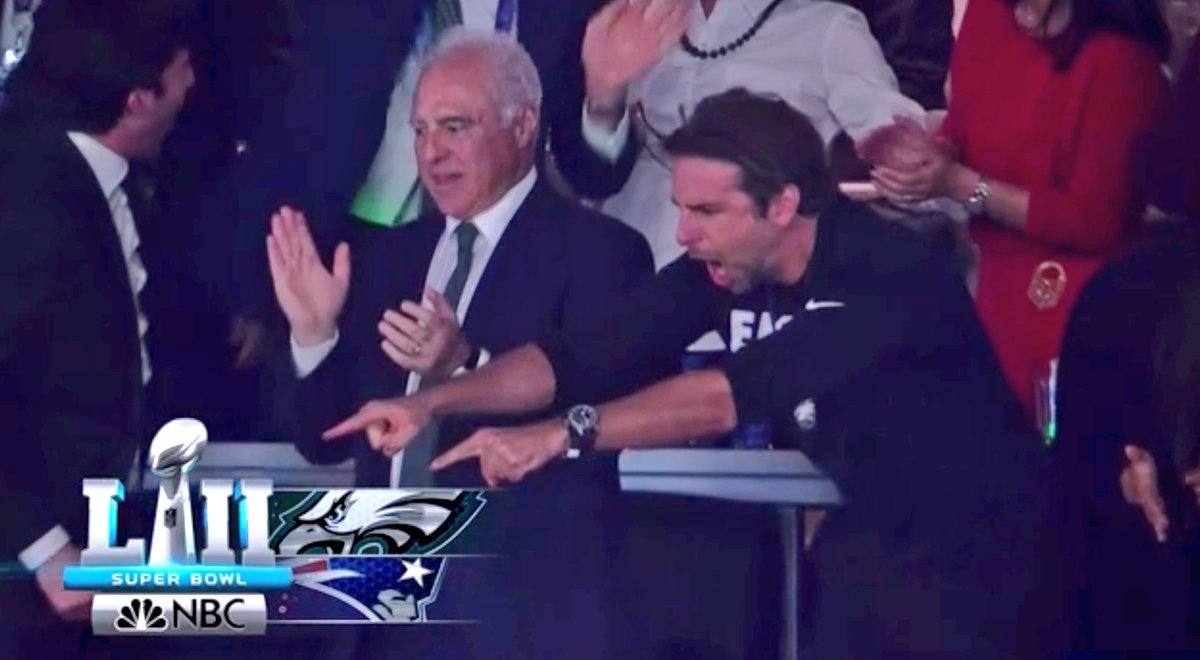 If you watched Super Bowl LII then you know Bradley Cooper, who grew up just outside Philly, was at the game. The cameras caught many of the actor's emotions as it felt like he was representing what every Philadelphian 1,100 miles away felt watching the roller coaster of a game.
Cooper celebrated the win alongside his girlfriend, Irina Shayk, and Eagles team owner Jeffrey Lurie.
Next: We all know in West Philadelphia, he was born and raised.

Will Smith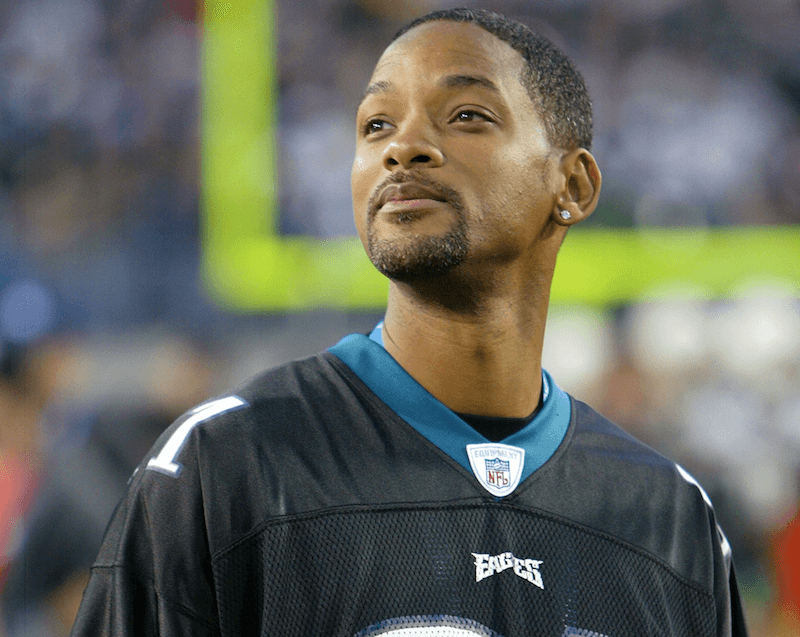 Another famous Philadelphia native who was celebrating the Eagles victory was Will Smith. Prior to the game, the actor posted a video on social media of how he was getting ready for the Super Bowl. After the team won, he returned to Instagram to show off his a victory dance.
Smith's pal and fellow Philly native DJ Jazzy Jeff, shared his excitement after the game as well by tweeting a congrats to the team and saying he was proud to be from the city.
Next: This is how one of the most famous Philadelphians celebrated.

Sylvester Stallone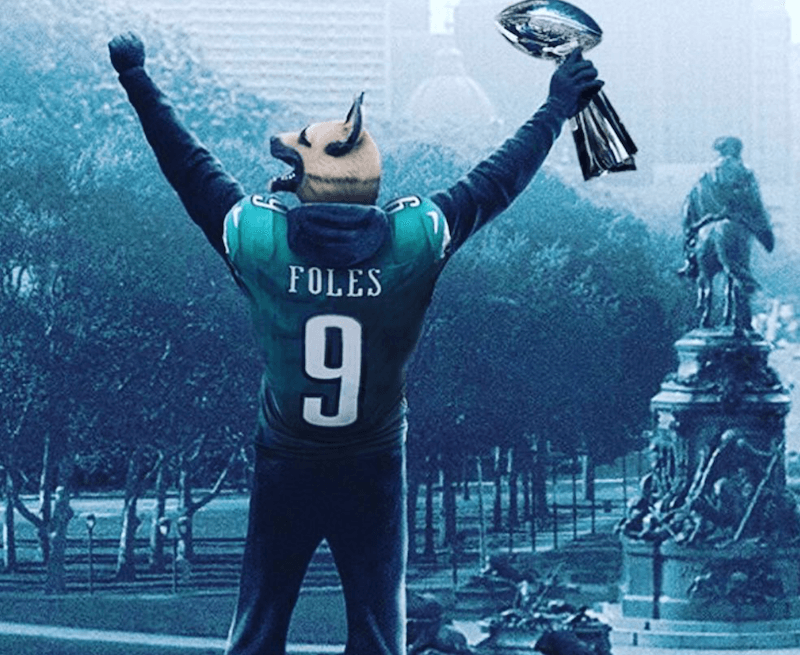 Other than cheesesteaks, many people think of Rocky when they think of Philly, so we had to list just how the man himself celebrated.
Sylvester Stallone took to Instagram to tell everyone that he knew the underdogs were going to win it all and when he was proven right, he shared some pics on Instagram calling it the "Greatest day ever!" He also posted a pic with Al Pacino immediately following the win.
Next: This actor predicted the outcome. 

Ryan Phillipe, Reese Witherspoon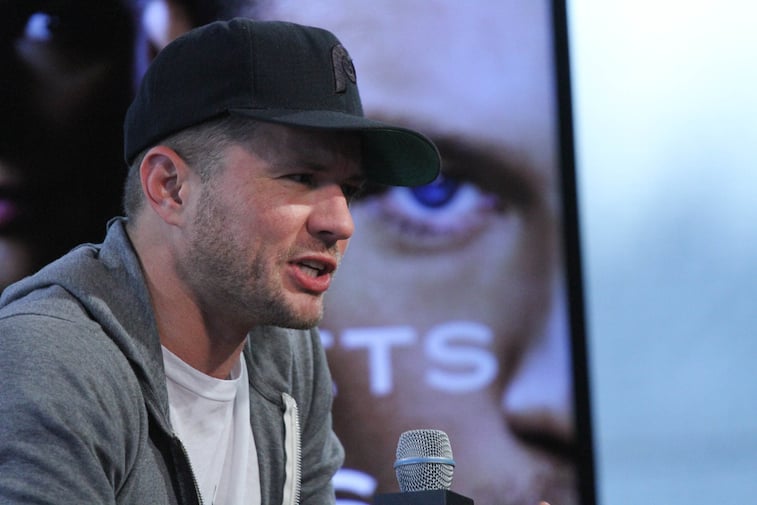 Days before the game, Delaware-born actor Ryan Phillipe tweeted that he too knew the Birds were going to win the game. So after it was all said and done, he simply reminded his followers of his prediction tweeting, "like I said."
Phillippe's ex-wife, Reese Witherspoon, also tweeted out a message of congratulations to the Eagles organization.  
Next: These WWE wrestlers dedicated the win to a loved one. 

The Bella Twins, John Cena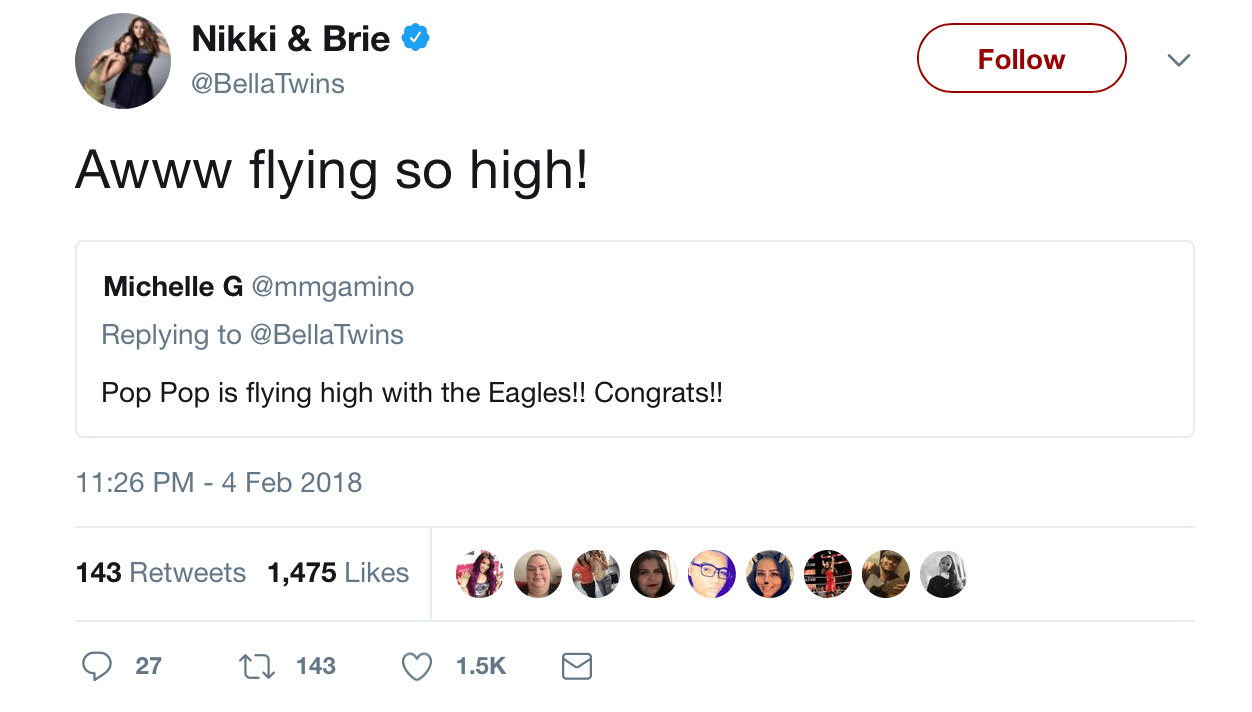 Nikki and Brie Bella's grandfather is from South Philadelphia, making the Bella twins huge Eagles fans. Both ladies took to social media to dedicate the win to their late grandpa.
Nikki Bella's man, and fellow WWE Superstar John Cena, also tweeted about the victory writing, "A well deserved congrats to @Eagles @nfl #SuperBowlLll champions! David has slain Goliath indeed. #NeverGiveUp."
Next: This basketball great almost lost his mind after the Eagles won. 

Kobe Bryant
Retired Los Angeles Lakers star Kobe Bryant was born in Philly and posted a video that his wife Vanessa shot as the game ended.
Bryant's reaction was priceless and sums up the true joy that so many other Eagles fans felt at that same exact moment.
Next: These famous Pats fans congratulated the Birds. 
Chris Evans, Donnie Wahlberg, Jordan Knight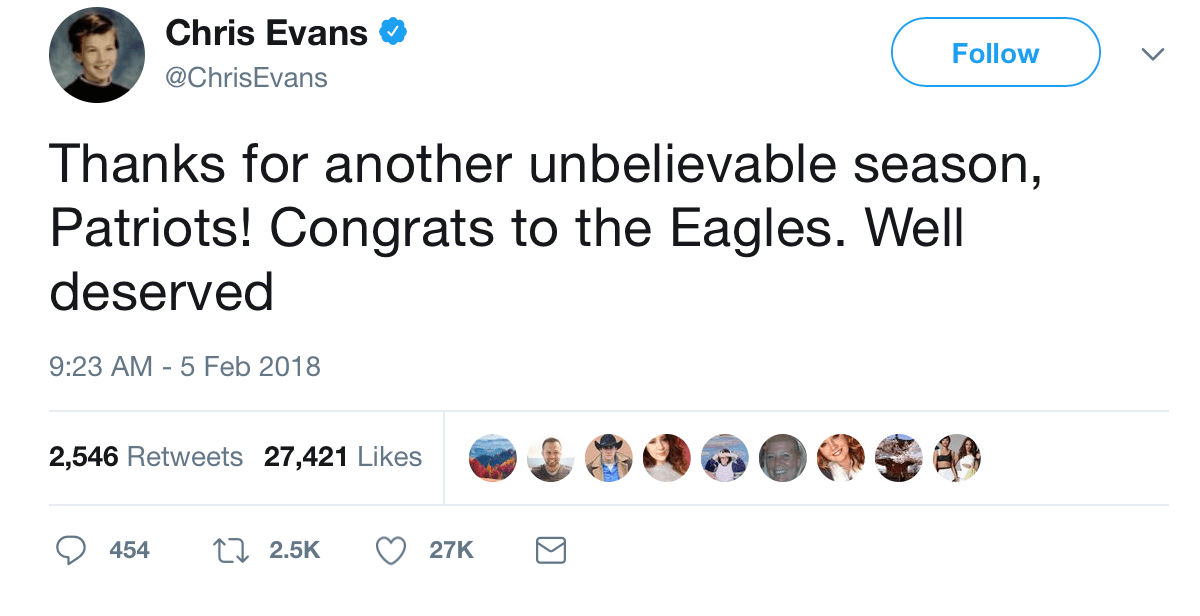 While they weren't happy that their team lost, a few famous Patriots fans did take to Twitter to congratulate the Eagles after the win.
Chris Evans and Jordan Knight each tweeted their messages after the game. As did Donnie Wahlberg, who added to his congratulatory message that he thinks there will be a rematch next year.
Follow Michelle Kapusta on Twitter @philamichelle.
Follow The Cheat Sheet on Facebook!