Cute Photos of Princess Charlotte and Prince George That Make Us Smile
Prince George and Princess Charlotte (and their new little brother) are easily the cutest part of the royal family. We find ourselves getting excited when the family travels just because we know that probably means we'll get some new royal tot photos.
Here are some of the cutest pictures of Prince George and Princess Charlotte to date, including one taken as they traveled to meet their youngest sibling (page 8).
1. Prince George gives his little sister a kiss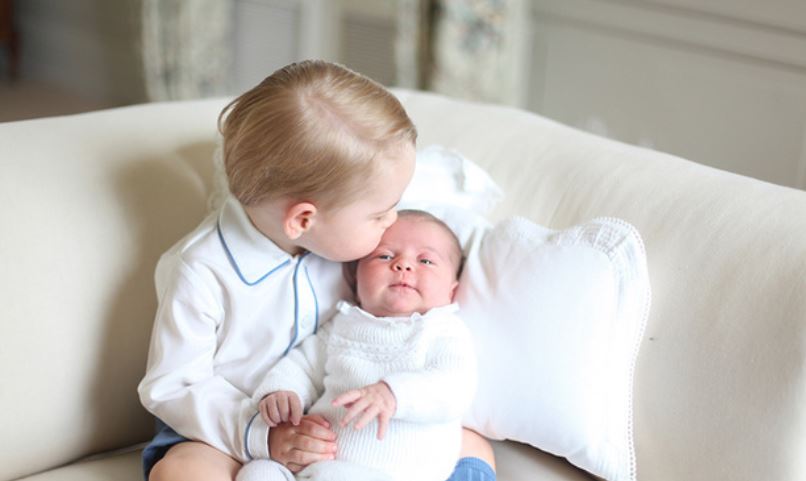 Can you even stand this picture? There's nothing like the love of an older brother, and we could tell right away that Prince George was crazy about his sister.
The Duchess has quite an eye for photography, as she captured this Kodak moment herself.
Next: A picture-perfect family photo
2. The kids were all smiles in the family's 2015 Christmas card
One of the cutest pictures of the family all together is their official 2015 Christmas card. Part of the reason why it's so cute is that it doesn't look posed at all; the kids are being kids and having a good time.
Charlotte's content little grin just about steals the photo, though.
Next: The young prince in awe
3. Prince George sees some bubbles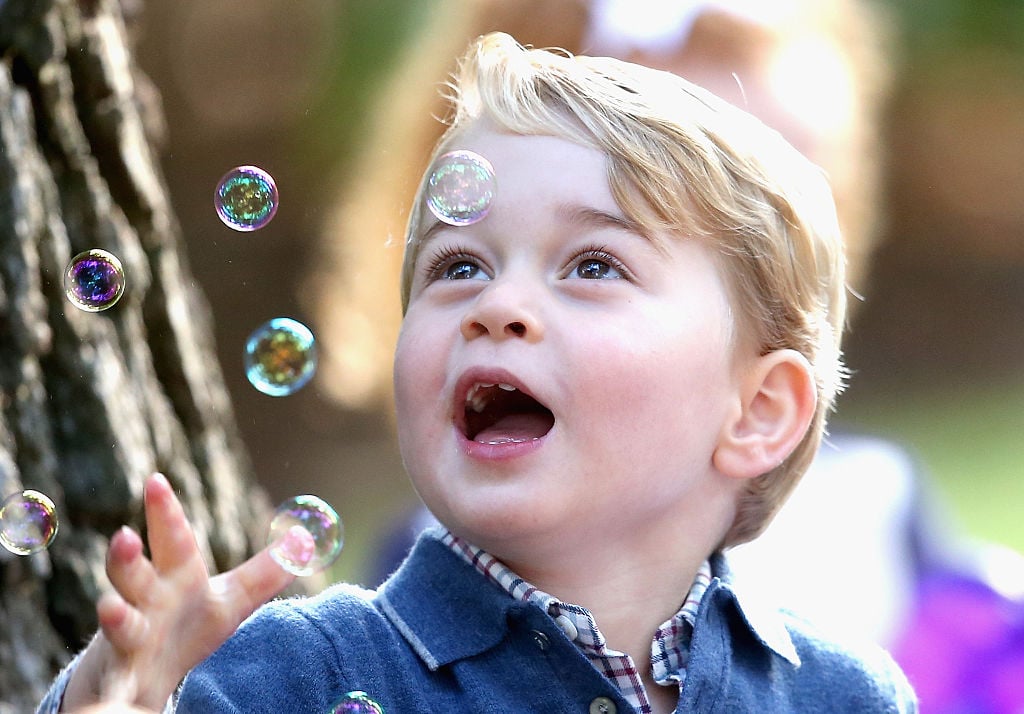 In 2016, the family took a trip to Canada and attended a garden party for military families in Victoria, British Columbia. At this garden party, Prince George saw some particularly magnificent bubbles.
In these photos, his eyes are twinkling and he's filled with joy to be around the best thing in the world: bubbles.
Next: The adorable princess having a blast
4. Princess Charlotte gets excited over balloons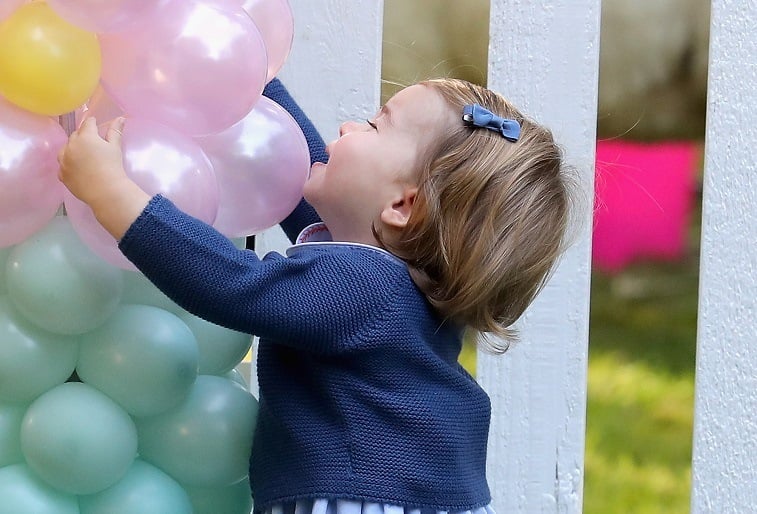 At the same gathering, another particularly adorable photo was captured. Turns out, the garden party had more to offer than just bubbles — there were balloons there, too.
Princess Charlotte looked absolutely tickled pink to play with the decorative balloons.
Next: The weather may be frightful, but this family is delightful.
5. The kids look cozy in the French Alps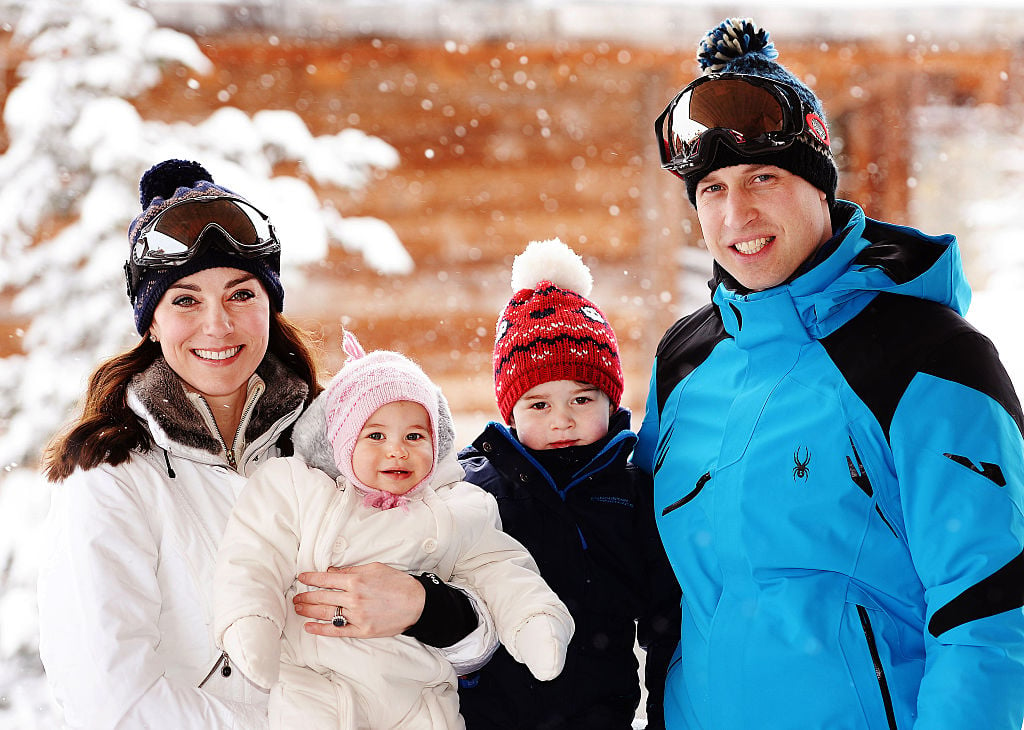 There's not much cuter than a couple of bundled up kiddos. In this photo, the family is vacationing in the French Alps for a ski trip. George and Charlotte's big, fluffy coats, cozy hats, and rosy cheeks are just so adorable.
Next: Aunt Pippa's nuptials
6. Pippa Middleton's wedding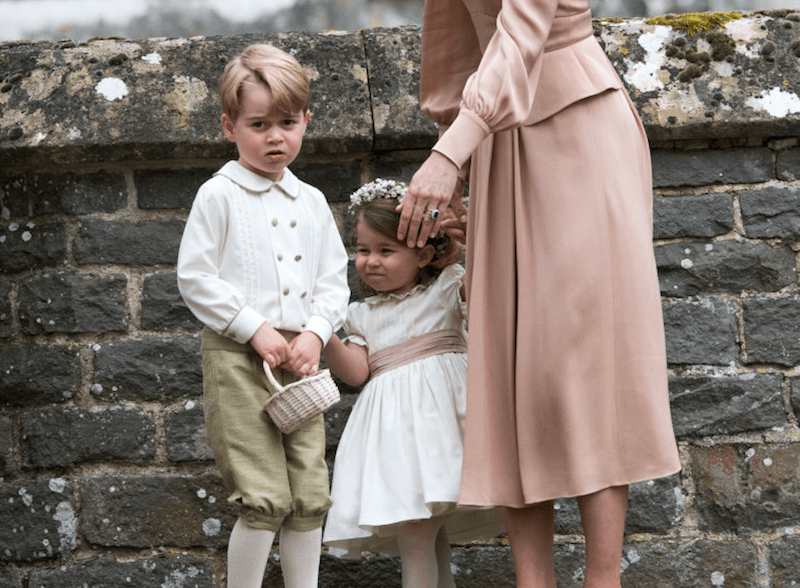 It's no secret that Prince George and his little sister were involved in Pippa's wedding (Prince George was a pageboy and Charlotte was a bridesmaid). Dressed to the nines in traditional wedding garb, the two looked extremely cute.
Next: Beautiful in blue
7. When the family arrived in Berlin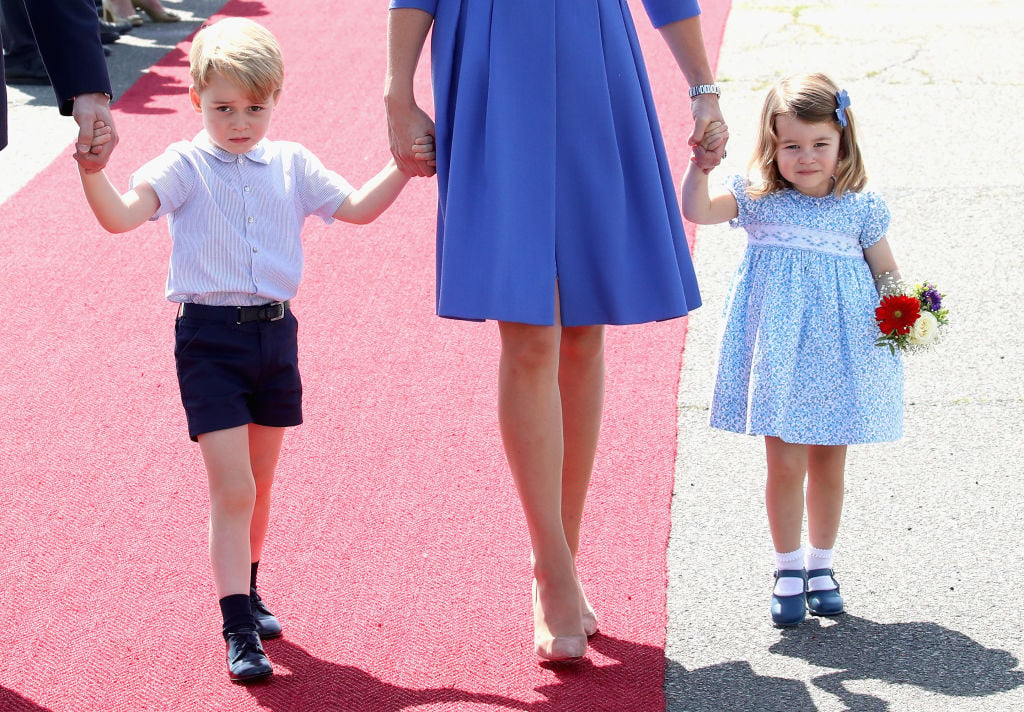 The photos of the two royal kiddos holding their parents' hands as they walk down the red carpet upon arriving in Berlin are just the cutest.  The two are color-coordinated in blue, and Princess Charlotte is sweetly holding onto a her-size bouquet of flowers — it doesn't get much cuter than that!
Next: Meeting their baby brother
8. Arriving at the hospital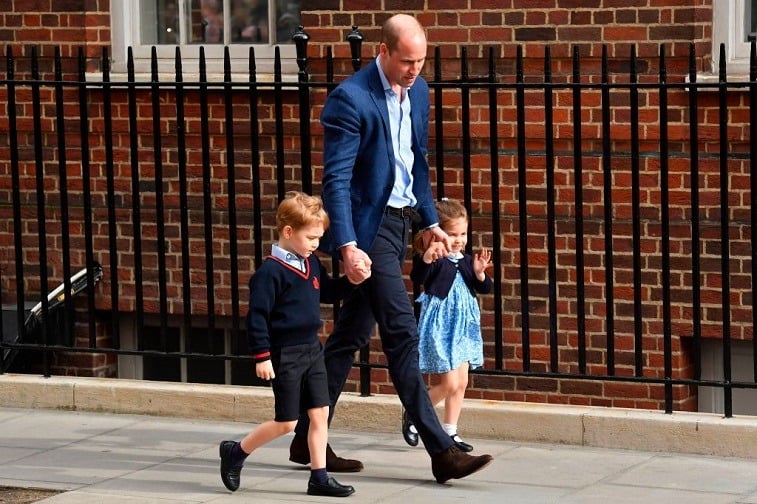 Following the birth of their baby brother, Prince Louis, Prince George and Princess Charlotte accompanied their father, Prince William, to the hospital to visit their mother and sibling. All dressed in blue, the tots held their father's hand on their way into the Lindo Wing. While George maintained a stoic look to match his dad's, Charlotte was a little ham and waved to the cameras, even turning around on the building steps to acknowledge her public once more.
Additional reporting by Becca Bleznak.
Check out The Cheat Sheet on Facebook!