These Famous Stars Were Rejected By Their Celebrity Crushes
Just because you're famous doesn't mean you get to date whoever you want. Some stars know that all too well, considering they publicly admitted to getting rejected by fellow celebrities.
Some stars are able to joke about it after the fact, but others had some pretty embarrassing encounters that they'd rather not acknowledge. From Donald Trump (page 5) to Emma Watson (page 10), these famous stars got totally turned down by their celebrity crushes.
1. Nicole Kidman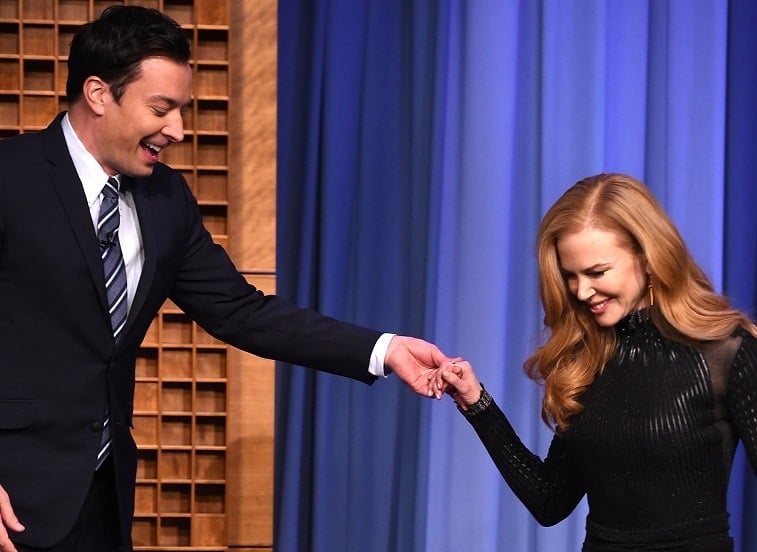 Rejected by: Jimmy Fallon
Actress Nicole Kidman once recalled the time Jimmy Fallon rejected her … while on his show. She spilled how it went down on the Tonight Show stage:
We were at David Fincher's house. I think it was David's house, and it was when Brad [Pitt] and Jen [Aniston] were still together, so it was a long time ago. And you could have asked for my number then because it was round two — well, second chance. And you still didn't ask for it. And you know that's true, so do not pretend.
Next: She didn't add him to her 'list of names.'
2. Taylor Swift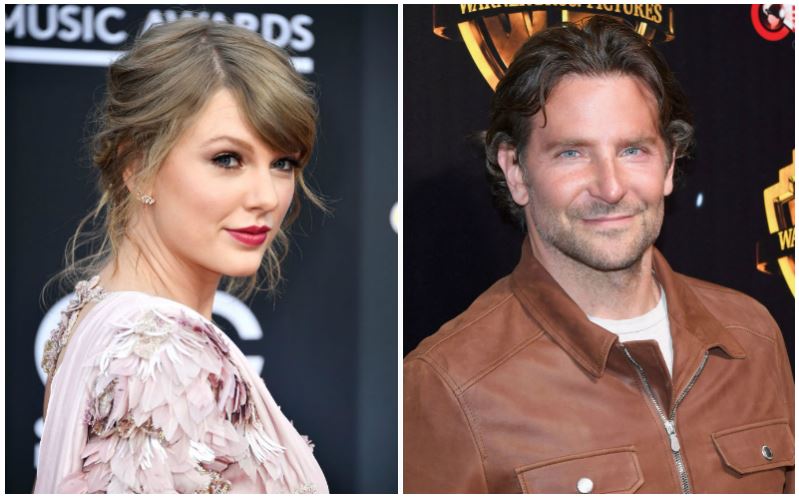 Rejected by: Bradley Cooper
Taylor Swift may be notorious for dating Hollywood's biggest celebrities, but Bradley Cooper had no interest in being one of them. Swift reportedly tried to make her move after Cooper split from Zoe Saldana, and even asked Jennifer Lawrence to introduce her to him.
However, according to Clevver, "He thinks she's far too young for him and wants to date someone his own age."
Next: She felt like he was her 'little brother.'
3. Drake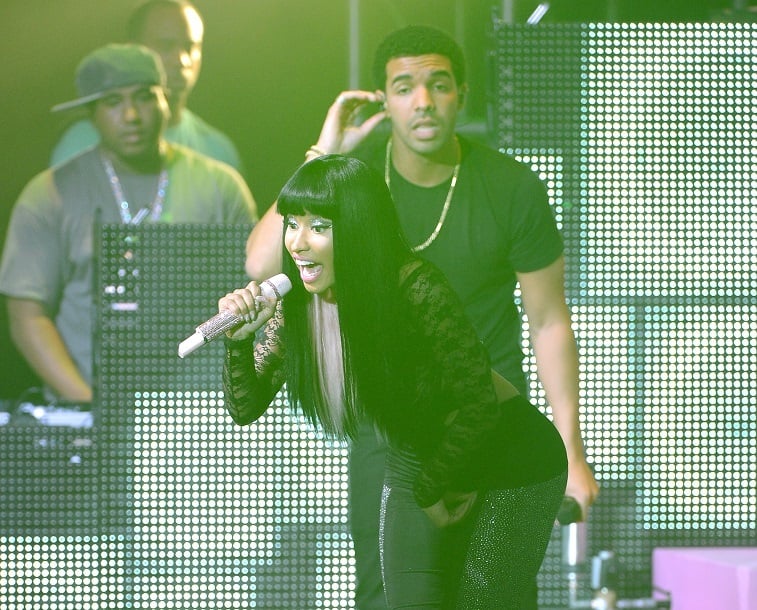 Drake was stuck feeling like Nicki Minaj's "little brother," but he admitted he was interested in more. The rapper told MTV, "I was like [to Minaj], 'You want food, you hungry?' and she was like, 'Yeah, I want some food …' I came to her door and she took the food and shut the door in my face!"
"I've always really, actually, really had a crush on her," he spilled, "always really loved her, and she's always just looked at me as, like, her little brother."
Next: He doesn't think their age difference is that big of a deal.
4. Niall Horan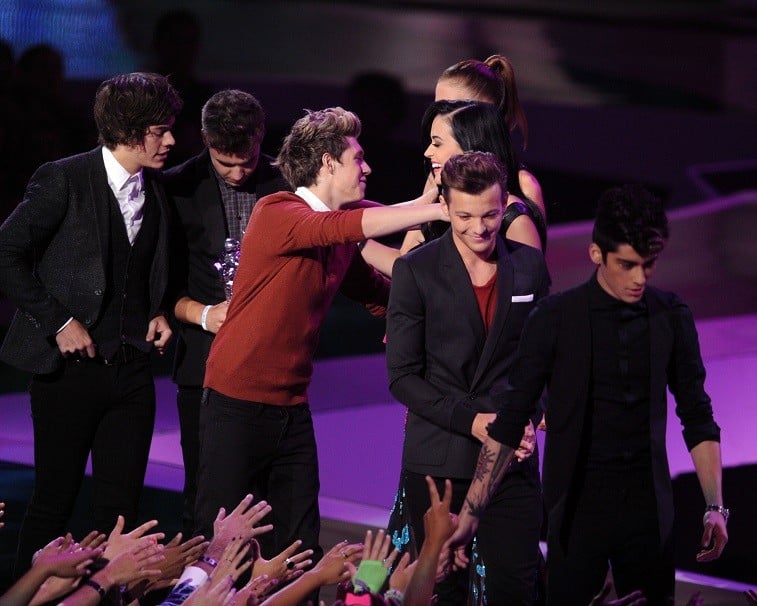 Katy Perry was the one to spill the beans on a celebrity who was crushing on her: Niall Horan. She told Nova FM, "I see [Horan] around all the time, he's always trying to like get my number to, like, maybe flirt with me, but I'm like, 'I could babysit you. I'm, like, your mom!'"
When Horan heard about Perry's recollection, he claimed he just wanted to be friends. He did point out, "She is talking like she is about 55 years older than me. She is not that much older than me."
Next: He's been by many women in his day.
5. Donald Trump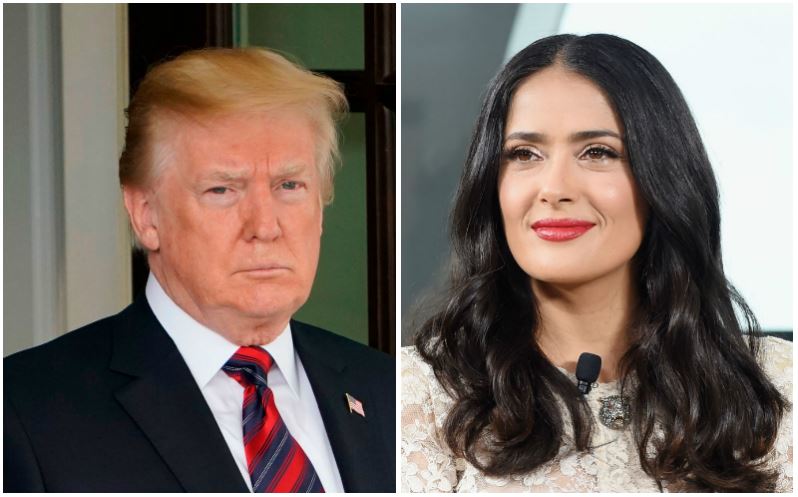 Back in the '90s, the Donald Trump was flat-out rejected by actress Salma Hayek. While appearing on The Daily Show With Trevor Noah, she recalled a time that she was at an event with her boyfriend when she ran into the future president.
Hayek said he was "super nice" at first and even befriended her boyfriend. He took down both of their numbers, but "he never talked to my boyfriend again," Hayek claimed.
Trump did try to get in contact with Hayek repeatedly to ask her out. She reminded him, "You know I have a boyfriend." However, Trump replied, "He's not good enough for you. He's not important. You have to go out with me [instead]." She declined.
Next: That wasn't the only time he got rejected.
6. Donald Trump (again)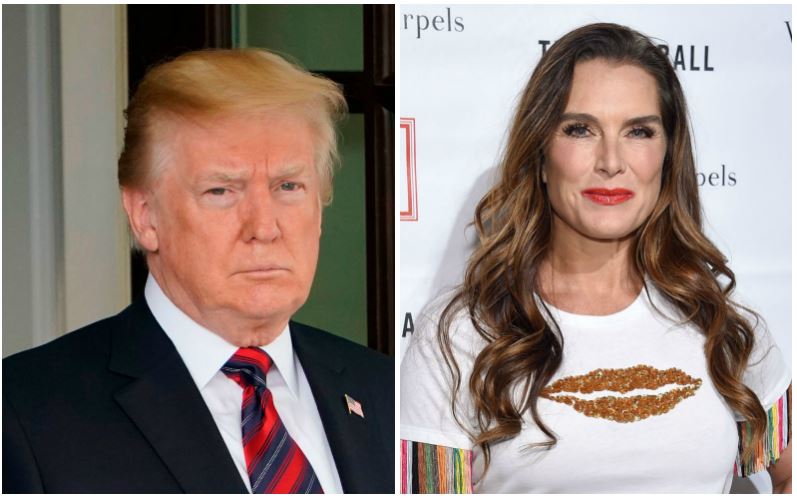 Rejected by: Brooke Shields
Trump has tried to court a number of women in his day — and many rejected him. Brooke Shields was among those celebrities who turned him down, as she revealed during an interview on Watch What Happens Live. She told Andy Cohen about a call she received from Trump in the '90s.
"He called me — I was on location doing a movie — and he called me right after he'd gotten a divorce and said … 'I really think we should date because you're America's sweetheart and I'm America's richest man, and the people would love it,'" she recalled.
She turned him down by claiming, "I have a boyfriend … He's not gonna really be happy about it."
Next: We don't blame her for having this childhood crush.
7. Julianne Hough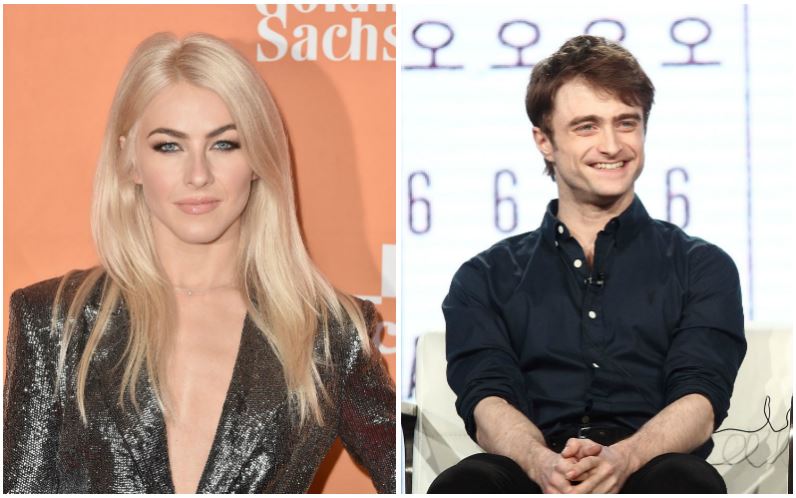 Rejected by: Daniel Radcliffe
If you rewatch Harry Potter and the Sorcerer's Stone (2001), you may spot Julianne Hough as an extra. During her time on set, she admitted to developing a huge crush on Harry Potter himself, Daniel Radcliffe.
"I was kind of in love, especially with Daniel Radcliffe. I wrote him a love note. It was Valentine's Day and I got him the Valentino Beanie Baby. I never heard back," she spilled on Live With Kelly and Ryan.
"Now I'm really embarrassed," she added. "I see him sometimes, around, and I just turn the other way and walk away."
Next: He never stood a chance.
8. Chris Rock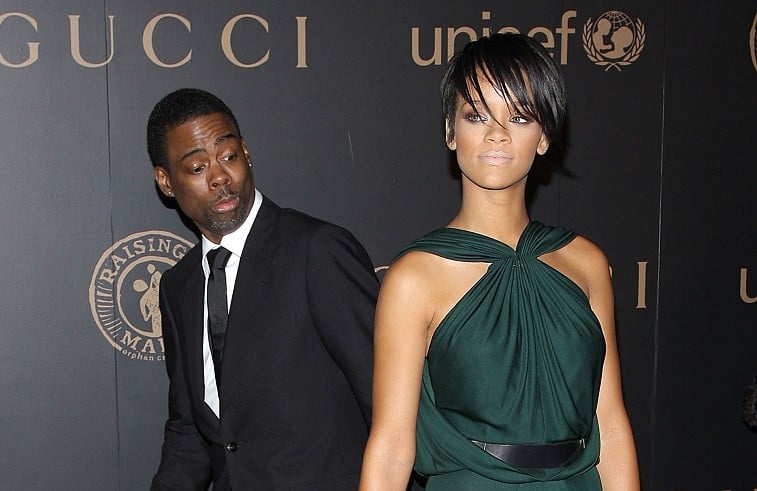 Looking back, comedian Chris Rock knows he never had a chance with Rihanna. He told Jimmy Fallon on The Late Show,  "I thought, 'Hey, I'm single now. Let me give it a go …' Like, I couldn't tell how old I was."
"[She looked at me] like I was one of her aunts," he joked. "She didn't even register me as a sexual being … I was in the uncle zone."
Next: She wasn't interested in this type of relationship.
9. John Mayer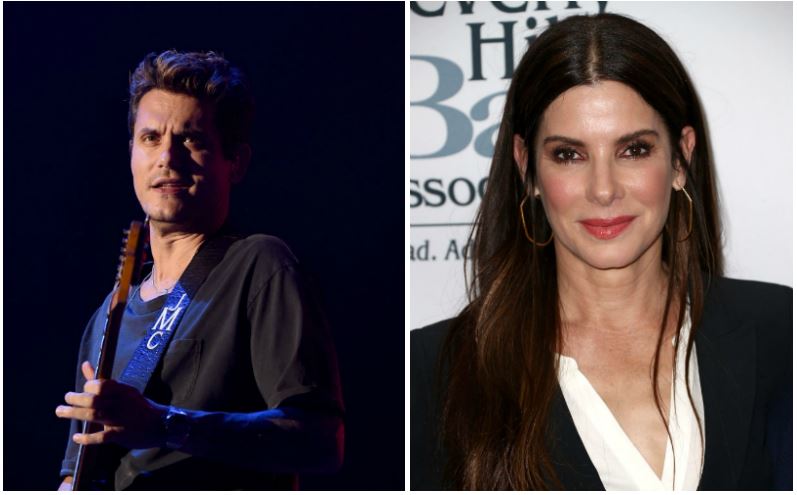 Rejected by: Sandra Bullock
According to InTouch magazine, rumor has it that John Mayer was interested in Sandra Bullock romantically. A source claimed, "John likes dating famous women; it's a turn-on for him. And who's more famous than Sandra Bullock? He knows Sandra's probably not going to date him, but he did offer to enter a friends-with-benefits situation."
Bullock, however, wasn't interested. "She was flattered and had a good laugh when she found out about it, but she turned John down because she's looking for a relationship and not just a booty call."
Next: She's still upset over this rejection.
10. Emma Watson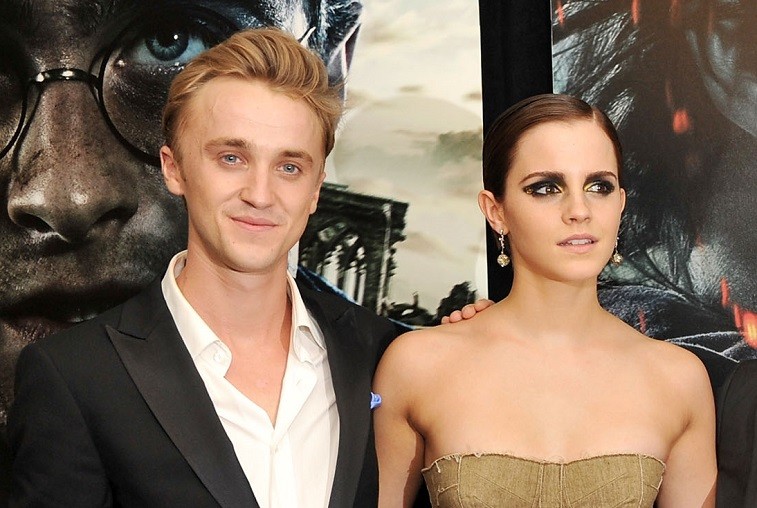 Emma Watson, like the rest of us, had a huge crush on her Harry Potter co-star, Tom Felton, in her youth. "Between the ages of 10 and 12 I had a really terrible crush on Tom Felton, to the extent that I would go into work in the morning and look down the numbers on the call sheet to see if he was going to be in."
She added, "He was a few years older and he had a skateboard —  and that just did it really. The thing is that he'd tell everyone, 'I see her in a younger, sisterly way.' It just broke my heart. It still does."
Next: The interest was not reciprocated.
11. Justin Bieber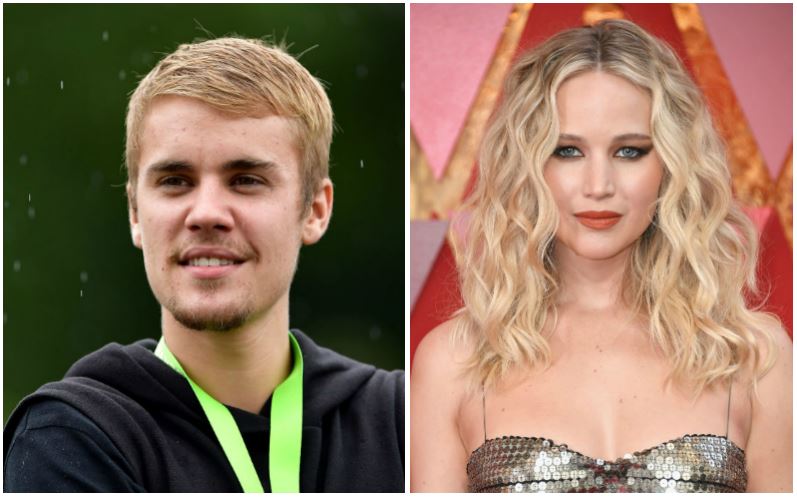 Rejected by: Jennifer Lawrence
Justin Bieber wasn't shy about the crush he had on Jennifer Lawrence. During a 2015 radio interview, he professed, "She's so sexy. She's unbelievable. So cute."
Unfortunately for Bieber, Lawrence didn't reciprocate the interest. While appearing on Watch What Happens Live with Andy Cohen, a caller asked if she would "tap that." Lawrence responded, "I'm going to say a hard 'no.'"
Next: She said, 'Nah.'
12. Justin Bieber (again)
Bieber just wasn't having much luck with ladies in Hollywood in 2015. He posted this photo of himself with Rihanna, which he captioned, "'Can I have your number please' -Justin 'Nah' -Rihanna."
At a later time, he explained, "I asked her out. It didn't go so well, since I'm not with her." He added, "I asked her out and she was basically like, 'You're too young.'"
Next: Things are still awkward between them.
13. Harry Styles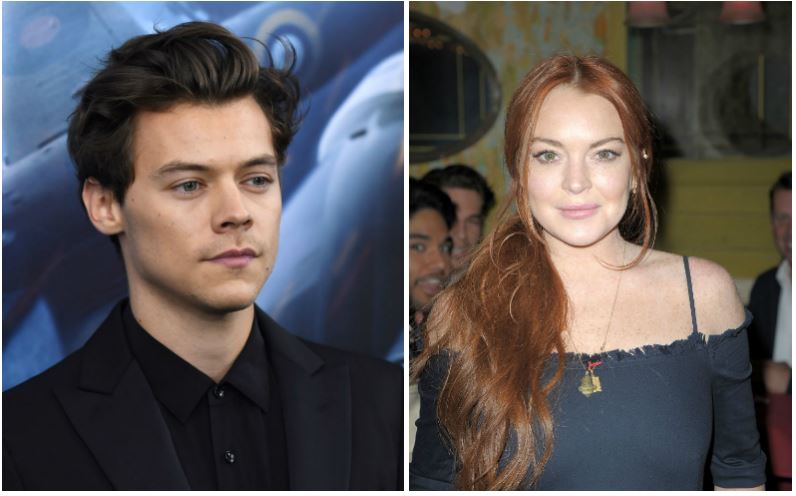 Rejected by: Lindsay Lohan
In 2016, Lindsay Lohan told The Sun that Harry Styles once tried to woo her in the middle of the night at a hotel. "I didn't know it was him," she admitted. "He was in a suit. I said, 'Well, you're very good-looking — can I help you?' That was it."
"He was like, 'I'm Harry. Gavin and Michael sent me here,'" she added. "I was in bed. I was like, 'I'm going to bed but it was nice to meet you.'"
Lohan also noted, "I saw him in LA recently. I think it's probably awkward on both our parts now."
Next: His texts didn't win her over.

14. Aziz Ansari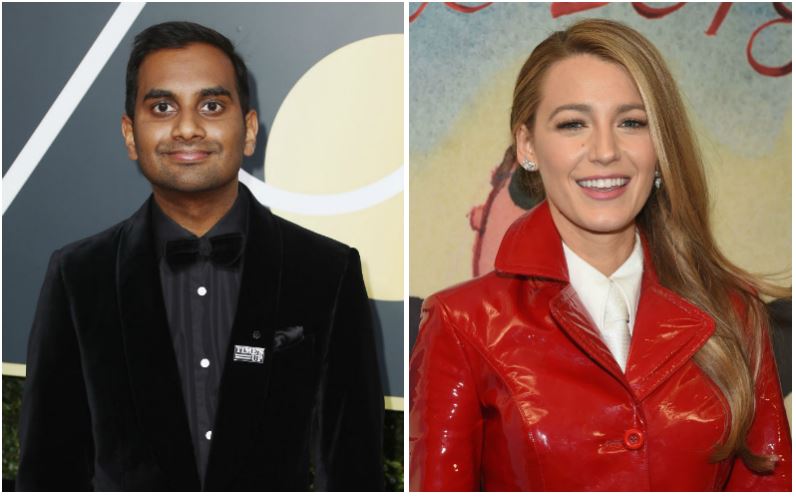 Rejected by: Blake Lively
Aziz Ansari once spilled to Howard Stern about his multiple attempts to win over Blake Lively. He apparently texted her with an inside joke the two shared, but she didn't show any interest in flirting.
He also texted her, "Next time we are in the same city, let's eat delicious food." It never happened. Ansari recalled, "The last message I sent her — and I don't know why I sent this — is Dec. 17, 2011, and I just write, 'Happy holidays!' and then, there's no response."
Next: He should leave the past in the past.
15. Aaron Carter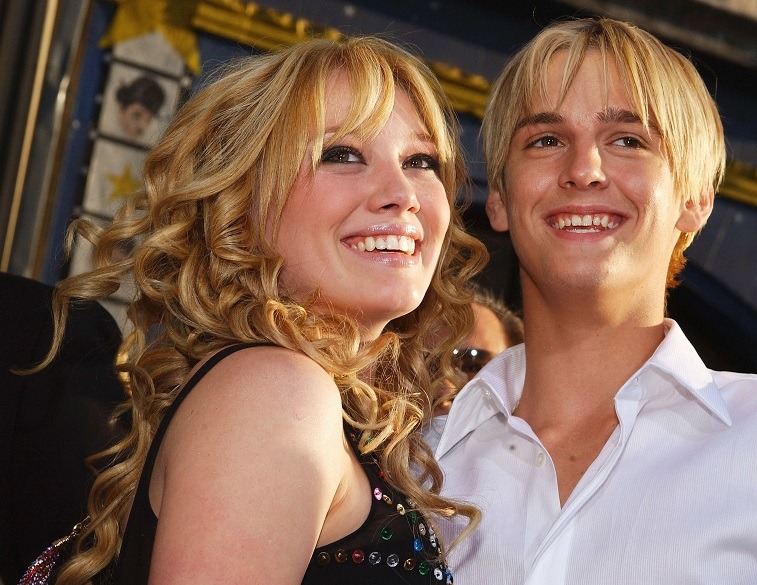 Hilary Duff and Aaron Carter were the hot couple back when they were young teens. Fast forward to 2014, and Carter seemingly wanted to make it happen again. He professed his love for Duff on Twitter, but she gave him a hard pass.
"I don't know what to say about it," she told Andy Cohen on Watch What Happens Live. "It was so many years ago. I literally haven't seen him … so, it's uncomfortable."
Read more: The Worst Celebrity Couples of All Time
Check out The Cheat Sheet on Facebook!