These Hollywood Stars Refused to Do TV Show Reboots
With everything going on in the world presently, Hollywood is turning to some familiar staples to bring comfort to TV lovers. Shows like Will & Grace, Twin Peaks, and The X-Files which dominated our small screens in the '90s and early 2000s have been revived and rebooted for the 21st century with much success. Many actors who've gone on to do other projects since their acclaimed TV shows left the air have been happy to return to familiar territory.
However, some Hollywood stars are not too keen on stepping into their past. Whether they retired from acting altogether or they're just not excited about the reboot fad, these 15 stars refused to sign up for any show revivals or reboots. Chad Michael Murray had a pretty good excuse about not returning for the Gilmore Girls revival (page 7).
1. Simon Cowell on American Idol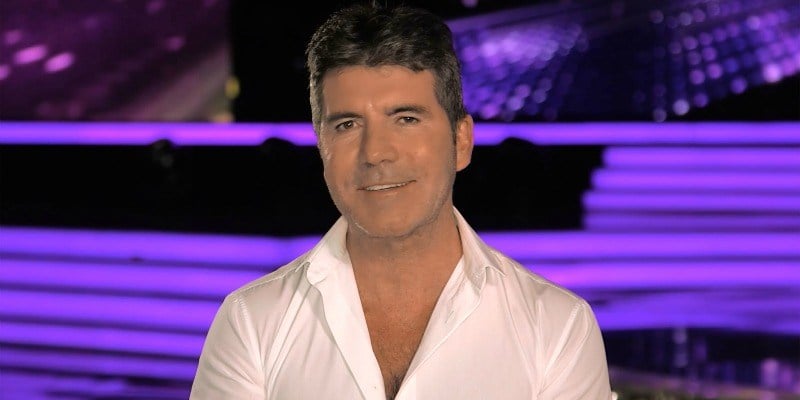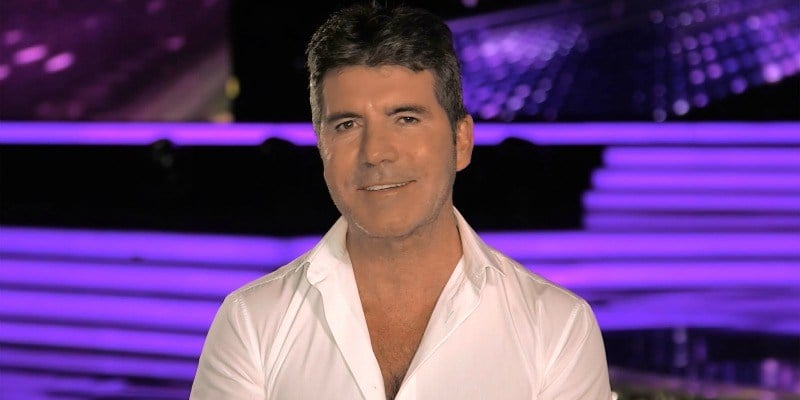 Simon Cowell says he will never return to American Idol
Honestly, we're confused as to why ABC decided to revive American Idol after Fox canceled the long-running singing competition. After all, by the time it was canceled the show was just dreadful. Cowell along with the two other original judges Paula Abdul and Randy Jackson said goodbye to the show years before it ended. Cowell for his part went on to judge The X Factor in both the U.S. and U.K. as well as America's and Britain's Got Talent.
For the music producer and judge, America Idol is a distant memory. In fact, he said he would never return to the show, "even if they begged him." Sounds like a boss move to us.
Next: A less judgy "American Idol" alum 
2. Paula Abdul on American Idol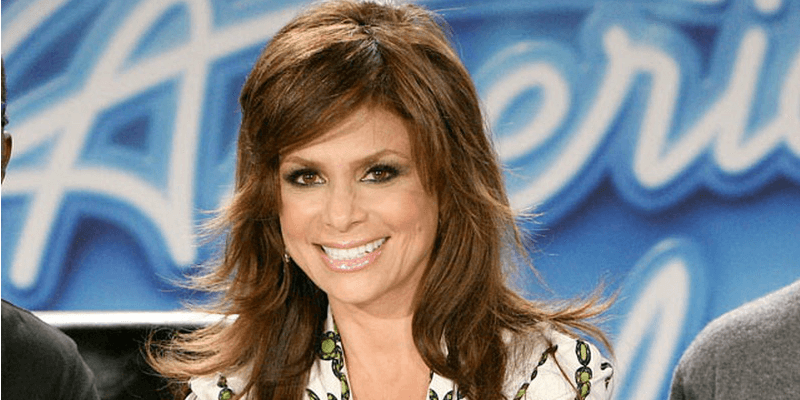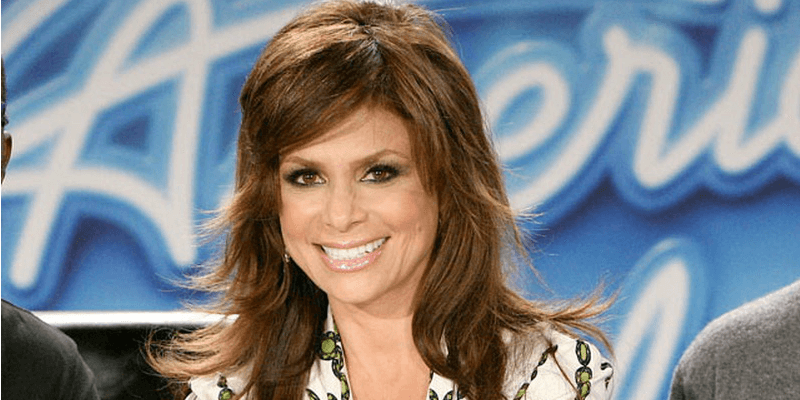 Paula Abul won't return to Idol as a judge, but she's open to other roles
Dancer/singer Paula Abdul was also a staple along with Simon Cowell in the earlier years of American Idol. However, by 2010, she'd reached the end of her rope with the singing competition. When ABC reached out to her about their reboot, she said she was pleased that the show was being revived, but she had no interest in returning as a judge.
However, unlike Cowell who is determined to keep his distance altogether, Abdul said she wouldn't mind mentoring contestants.
Next: A "Twin Peaks" alum who is now retired. 
3. Michael Ontkean on Twin Peaks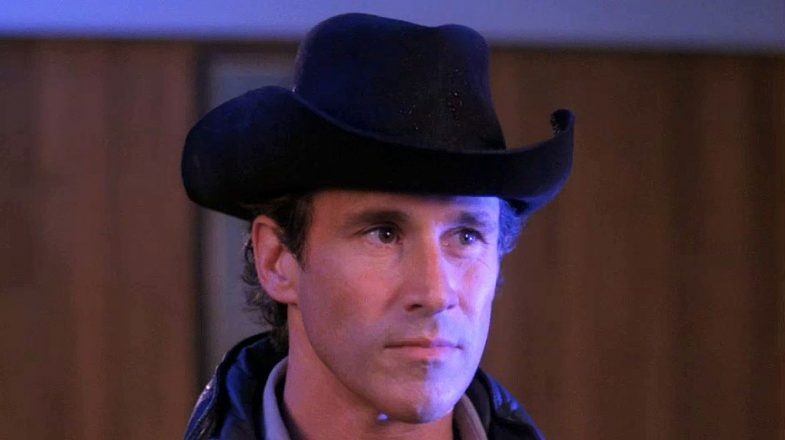 Michael Ontkean is done with acting 
If you were a fan of the mystery-horror series Twin Peaks in the '90s, then you certainly remember actor Michael Ontkean. The show originally ran on ABC for just two seasons, and though it was quickly canceled, Twin Peaks which followed Kyle MacLachlan as FBI special agent Dale Cooper garnered a cult following. Therefore, people were delighted when Showtime decided to revive the show as a limited series in 2017, bringing back the original cast.
Ontkean played Sheriff Harry S. Truman on the original series but had already retired from acting by 2017. Ontkean had no desire to return to the small screen, so Showtime hired actor Robert Forster to replace him.
Next: An actress who was burned by a show 
4. Lara Flynn Boyle on Twin Peaks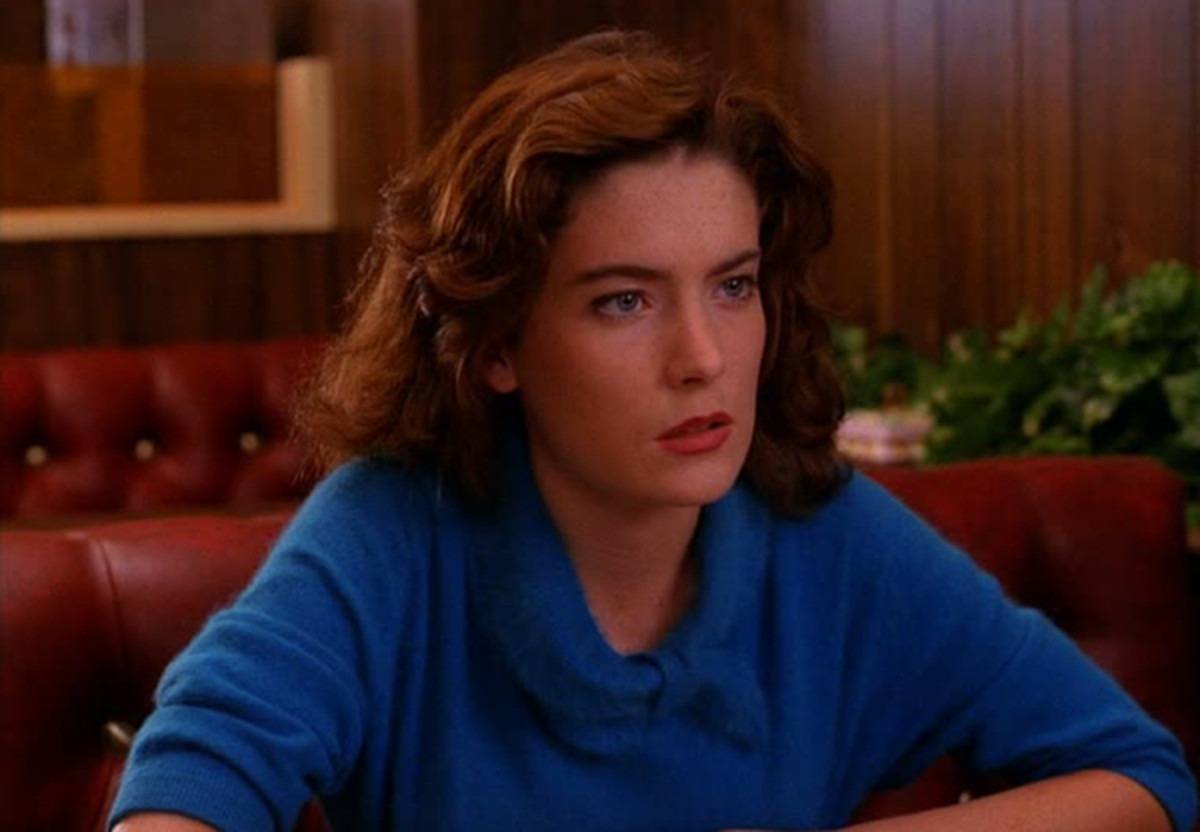 Lara Flynn Boyle is still miffed about a recasting flub 
Michael Ontkean wasn't the only Twin Peaks alum who had no desire to return for the reboot. Lara Flynn Boyle who played Donna Hayward on the drama also decided to sit it out as well. It might be because Boyle doesn't think too kindly of the series creators and producers. After all, they recast her in Fire Walk with Me; the film prequel to Twin Peaks. Her other two co-stars, Heather Graham and Piper Laurie also turned down the 2017 mini-series.
If they ever reboot The Practice, we're going to need Boyle to say yes to returning.
Next: A TV star who already did one reboot of his iconic series.
5. Keifer Sutherland on 24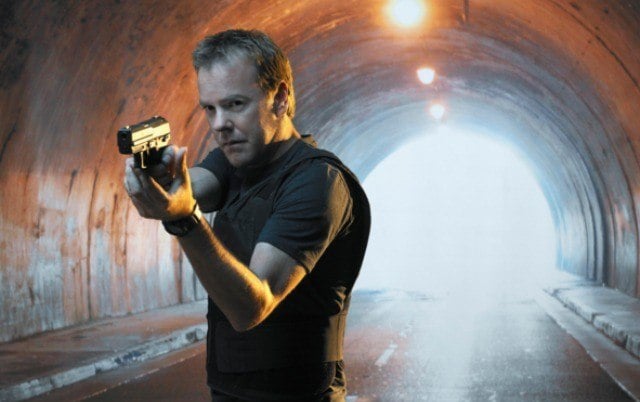 Keifer Sutherland already did one 24 reboot
Though Keifer Sutherland's filmography goes back almost four decades, he will always be remembered as Jack Bauer. Sutherland played the Director of Field Ops for the Counter-Terrorist Unit of Los Angeles for nine years on Fox, and then he came back in 2014 for the 24 mini-series, 24: Live Another Day. It's no wonder that the Flatliners alum is done being Bauer.
When Fox decided to revive 24 once again in 2017, Sutherland ran in the opposite direction giving his blessing to actor, Corey Hawkins. Though Hawkins was great, the 24: Legacy only lasted one season. It looks like there's no 24 without Jack.
Next: A sitcom fan favorite who is no longer working
6. Shelly Morrison on Will & Grace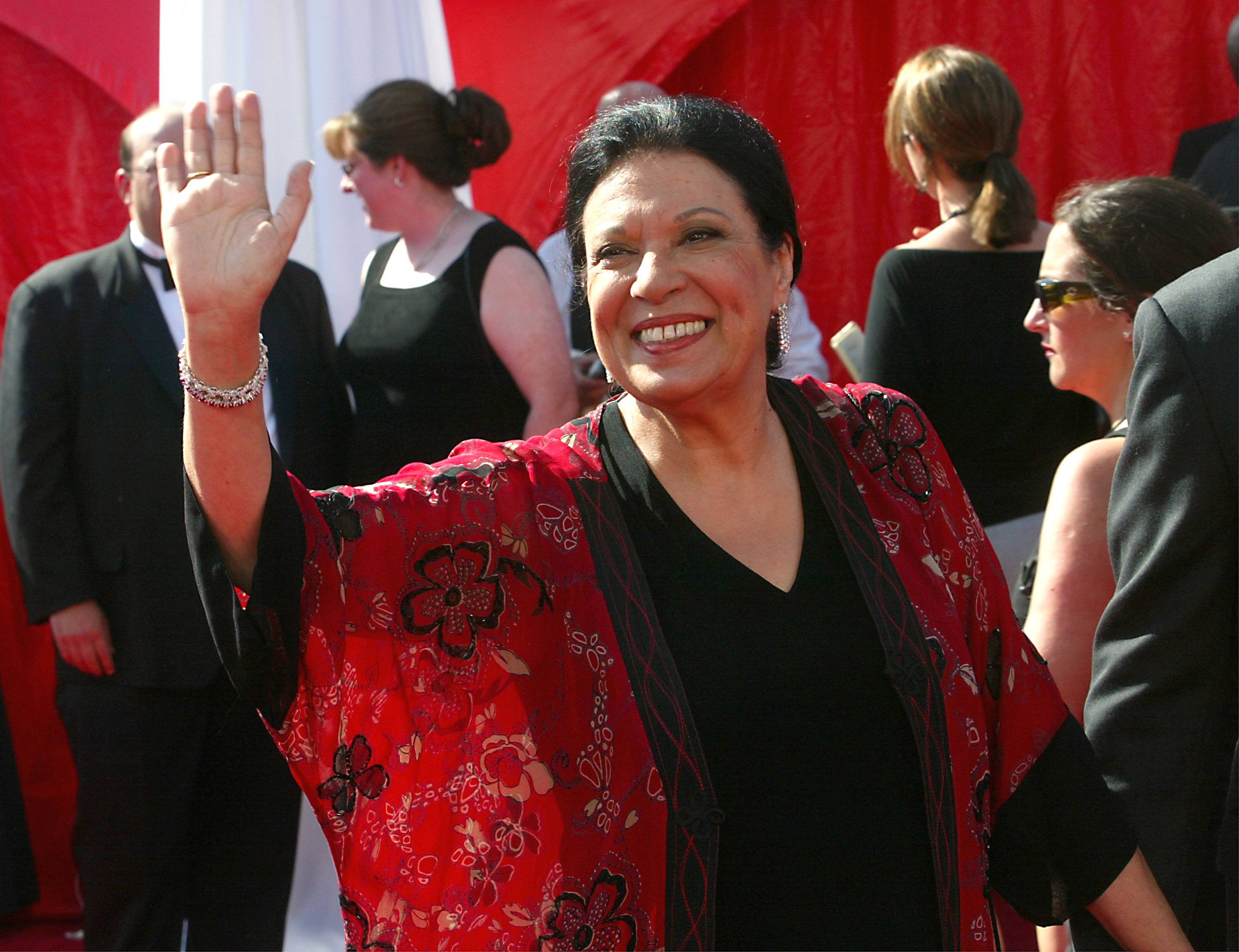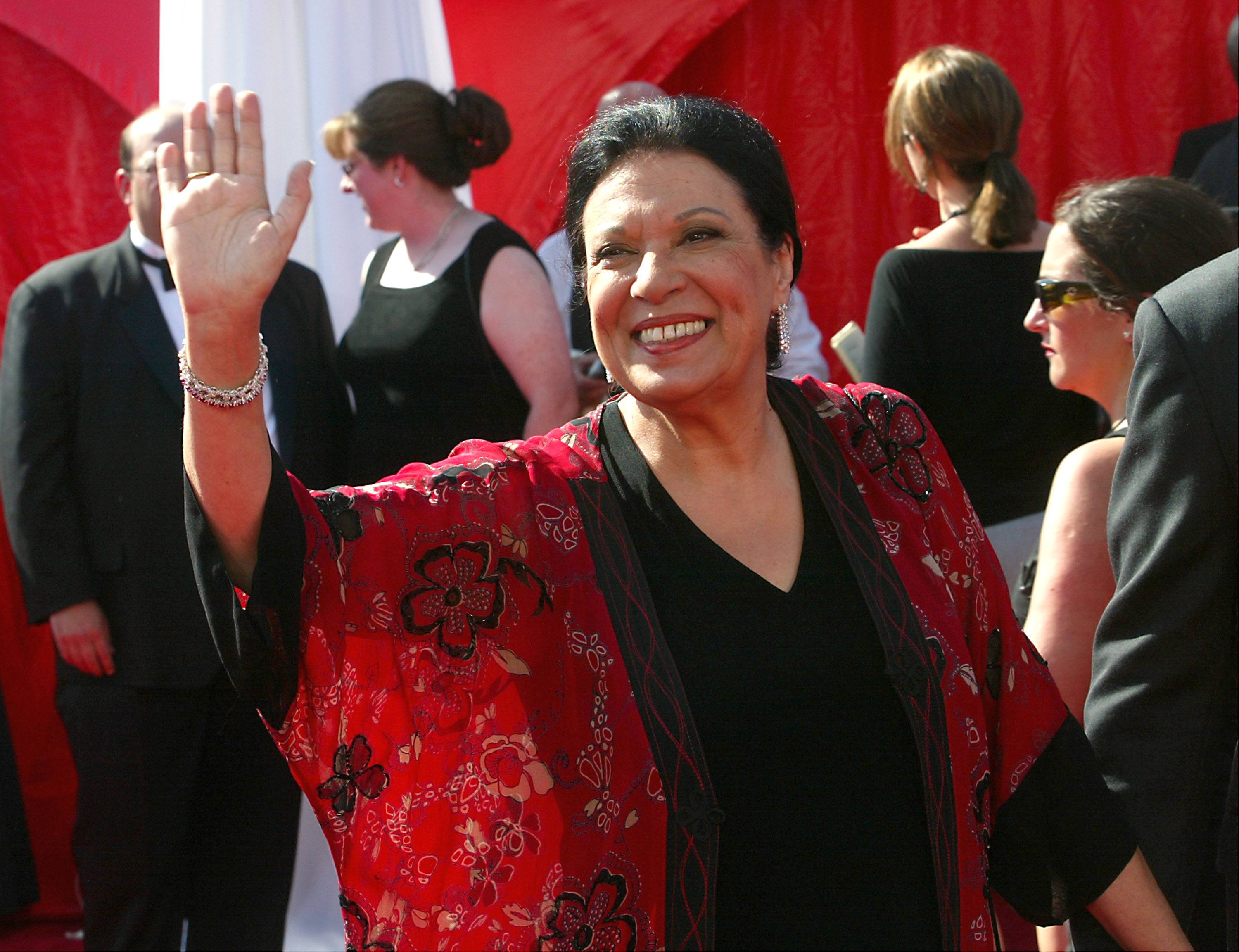 Shelly Morrison has closed the door on her beloved Will & Grace character 
One of the more brilliant and witty revivals is NBC's Will & Grace. After leaving Will, Grace, Jack, and Karen in 2006, the show returned over a decade later with our favorite cast. Though the show is just as brilliant as it ever was, there is still one key figure missing on the revival. Shelly Morrison who played Karen's maid Rosario was MIA.
Morrison had long ago retired from acting, and she had no desire to return to the small screen. Therefore, the series creators cleverly worked her character in before setting up her permanent departure. It was pretty brilliant writing.
Next: A teen drama icon who had something more important to do
7. Chad Michael Murray on Gilmore Girls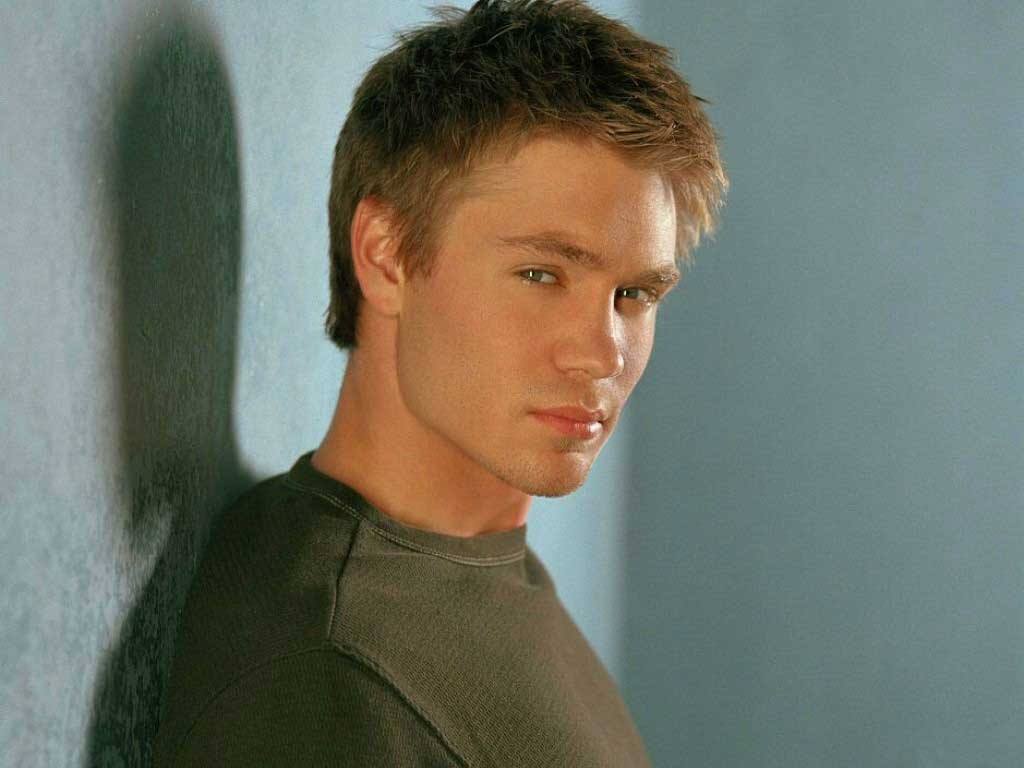 Chad Michael Murray was celebrating a major life event with the Gilmore Girls revival rolled around
Before he stole our hearts as Lucas Scott on the teen drama One Tree Hill, Chad Michael Murray was bad boy Tristian Dugray on Gilmore Girls. Therefore, when Netflix announced the 2016 Gilmore Girls revival, folks were expecting to see Murray make an appearance.
However, Gilmore Girls: A Years In the Life came and went, and the One Tree Hill alum was nowhere to be found. Murray later told People, "I heard [it was happening] and I wasn't available at the time. I'm pretty positive I was having a baby — my first child. It just did not work into what we were doing at that moment, so I know that somebody went out and was Tristin, but it wasn't me."
Next: An actor who was double booked
8. William Fichtner on Prison Break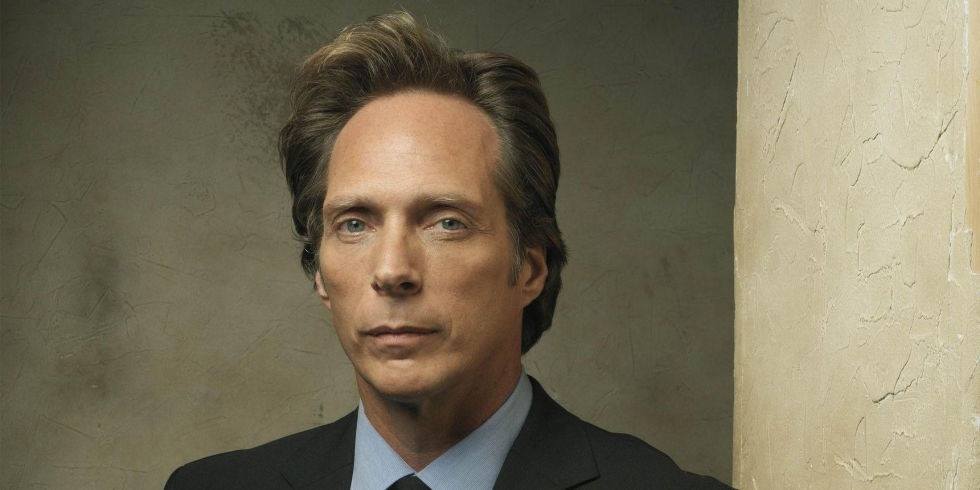 William Fichter couldn't do two TV shows at once
Prison Break was a literal cultural phenomenon when it debuted back in 2005. The series followed two brothers, one imprisoned for life for a crime he did not commit, and the other who devises a plan to break him out of jail. When Fox announced the series revival, in Prison Break: Resurrection, fans were delighted. The original cast pretty much all returned except for William Fichtner who played Alexander Mahone on the series.
Fichtner didn't have anything against the series revival. However, he'd just booked a lead role on the sitcom Mom, so his schedule was already pretty tight.
Next: A "Jersey Shore" alum who refuses to be near her ex.
9. Sammi "Sweetheart" Giancola on Jersey Shore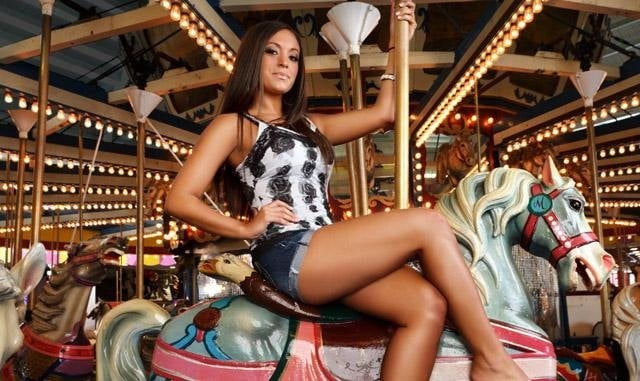 Sammi Giancola had a very personal reason for saying "no" to Jersey Shore 
When Jersey Shore first debuted in 2009, it was like lightning in a bottle. Folks were obsessed with the MTV reality show and its ragtag cast of characters. The series made the cast millionaires and even spawned spin-offs like Snooki & JWOWW.  However, when the entire cast was invited to reunite again in Jersey Shore: Family Vacation, there was one notable absence, Sammi "Sweetheart" Giancola.
Giancola wasn't interested after learning that her ex, Ronnie Ortiz-Magro was going to be involved. It looks like Giancola has no issue with the rest of her cast because she did sign on for Reunion Road Trip: Return to the Jersey Shore, but Ortiz-Magro wasn't involved.
Honestly, we get it, girl, protect your peace.
Next: A actress who was too busy to be a hero.
10. Hayden Panettiere on Heroes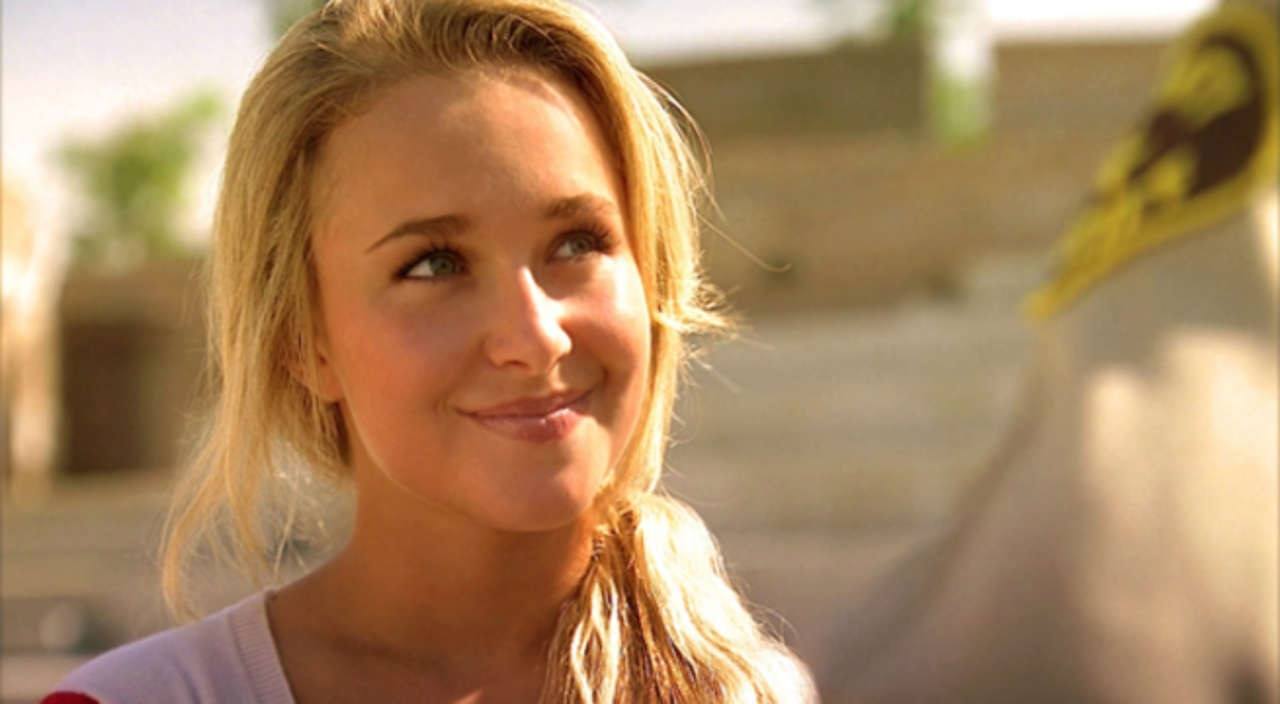 Hayden Panettiere's schedule was too packed 
Hayden Panettiere was mostly known as a child star before her role on Heroes catapulted her into stardom. On the series which debuted in 2006, Panettiere played cheerleader Claire Bennet who had rapid cellular regeneration. When the series ended in 2010, the pint-sized actress went on to do other things, namely her hit series Nashville.
Therefore in 2015, when Heroes was rooted as Heroes: Reborn, Panettiere was too busy to make it work with her schedule. It pays to be booked.
Next: A "Heroes" alum who was juggling other projects. 
11. Milo Ventimiglia on Heroes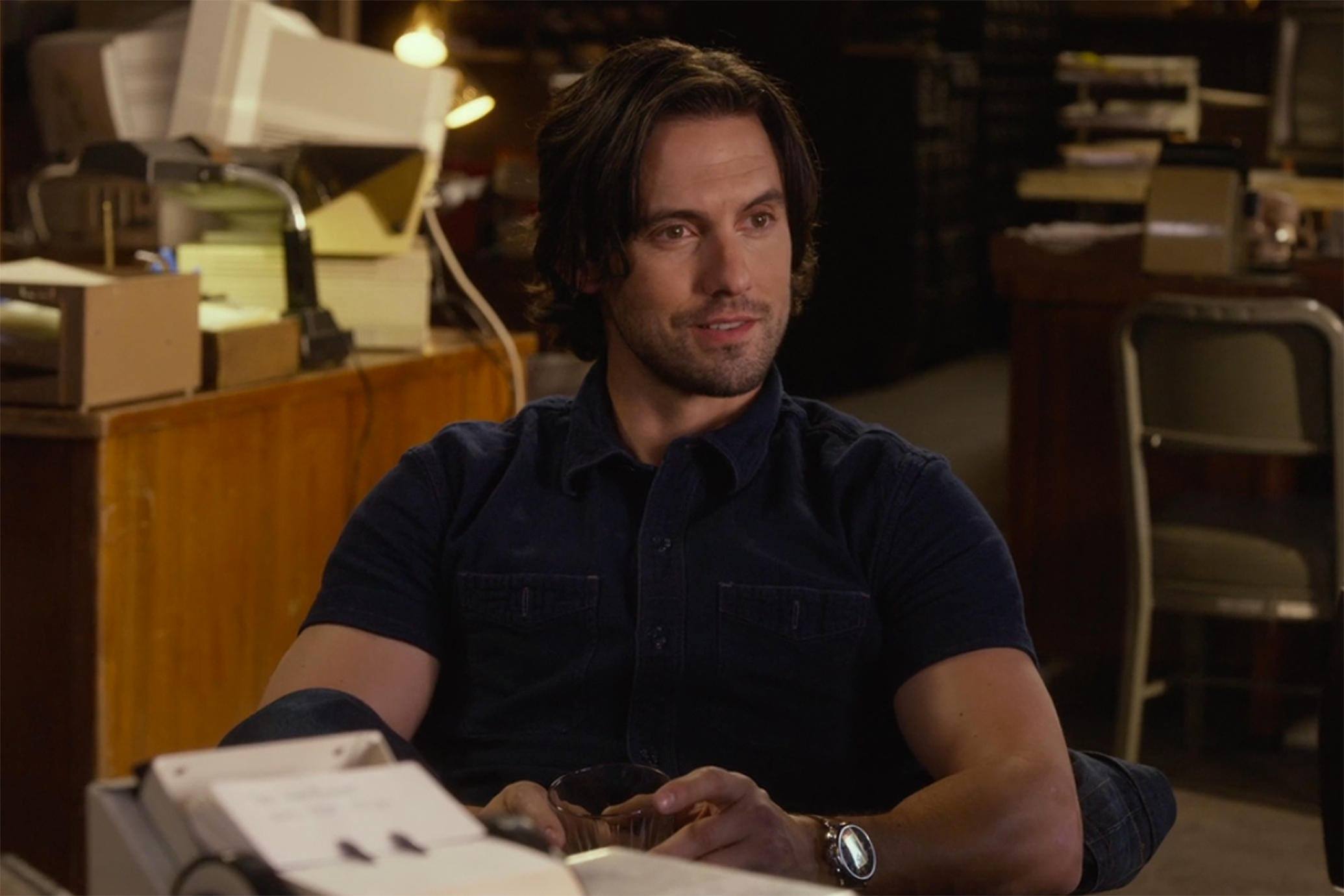 Milo Ventimiglia was exploring other work
This Is Us fan favorite Milo Ventimiglia was also a massive star on Heroes. He starred as the superhero/nurse Peter Petrelli. We loved seeing him mimic people on the original show. Unfortunately, when the opportunity to join Heros: Reborn popped up, Ventimiglia was booked and busy.
Luckily, Ventimiglia was able to make room for Gilmore Girls: A Year In A Life.
Next: A former TV star who's now on the big screen. 
12. Zachary Quinto on Heroes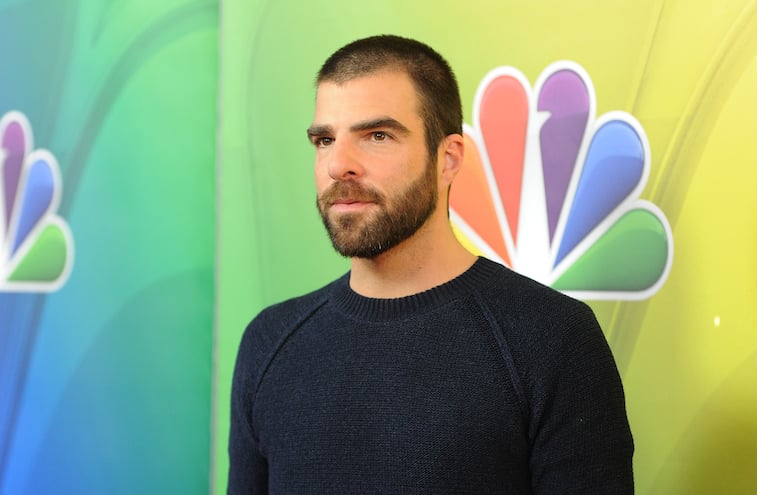 Zachary Quinto was too busy being a major movie star
Before Zachary Quinto was killing the game as Spock in the Star Trek revival he was Gabriel Gray aka Sylar on Heroes. Just like his former co-stars Panettiere and Ventimiglia, when it came time for Heroes: Reborn, Quinto wasn't exactly enthusiastic.
Though he loved the job, he explained to the creators that it just wasn't something he was interested in returning to.
Next: A troubled actress who demanded more money.
13. Tori Spelling on 90210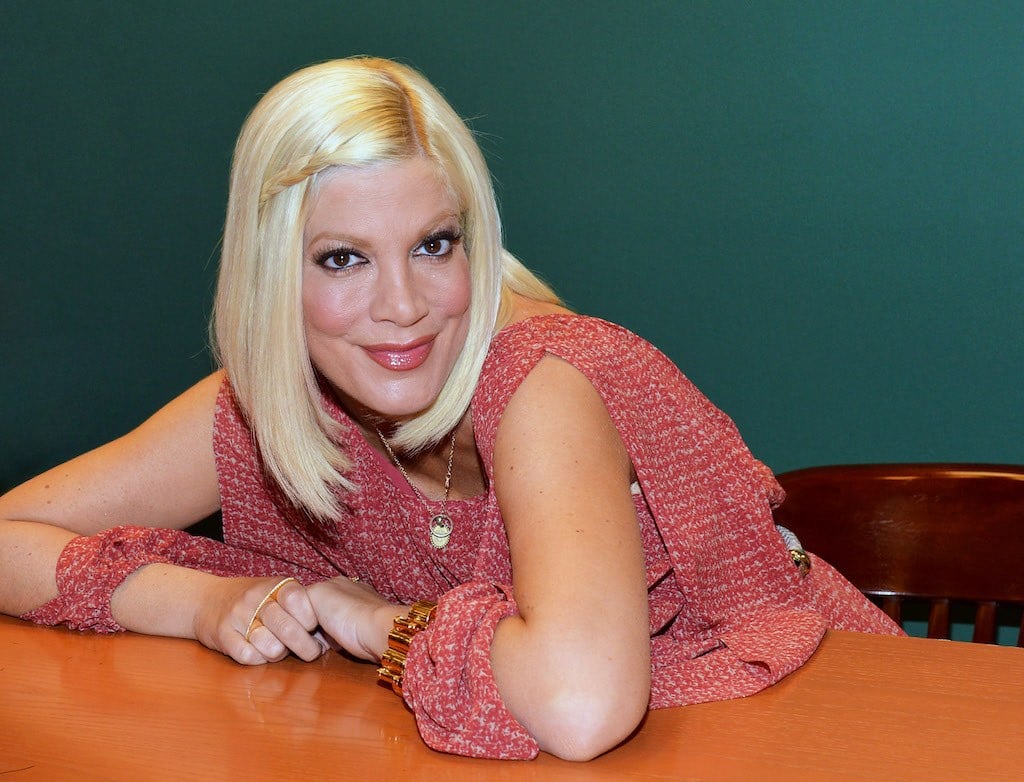 The CW couldn't meet Tori Spelling's demands
In the '90s, Tori Spelling was a staple as Donna Martin on the teen series 90210, which was produced by her father, Aaron Spelling. Therefore, when The CW revived the show with a younger cast, Spelling along with her former castmates Shannon Doherty and Jennie Garth signed on to play recurring roles on the series.
However, when it came time for Spelling to actually resurrect Donna she had her hands full with a new baby and some "personal issues." When she finally did appear on the new series, she was only there for a couple of episodes until she tried to increase her salary. The studio refused, so Spelling walked away from 90210 for good.
Next: A pair of former actresses who are now in the fashion business. 
14. Mary-Kate and Ashley Olsen on Fuller House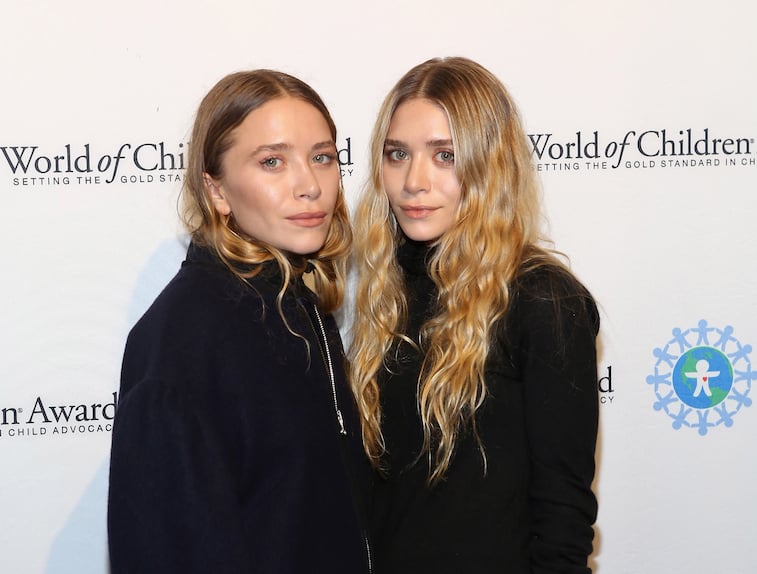 The Olsen twins knew Fuller House was going to be a bad idea
When Netflix announced they were rebooting the '90s favorite Full House, everyone wondered if Mary-Kate and Ashley Olsen would return as Michelle Tanner. Basically, the series was nothing without the iconic little girl and her witty quips. However, the Olsens had long ago retired from acting, so their presence was a long shot.
When the Olsens decided not to return, the show simply explained away Michelle's absence. Honestly, we think the Olsens made a great decision, Fuller House is lowkey unbearable.
Next: A former TV star who doesn't believe in reboots. 
15. Victoria Principal on Dallas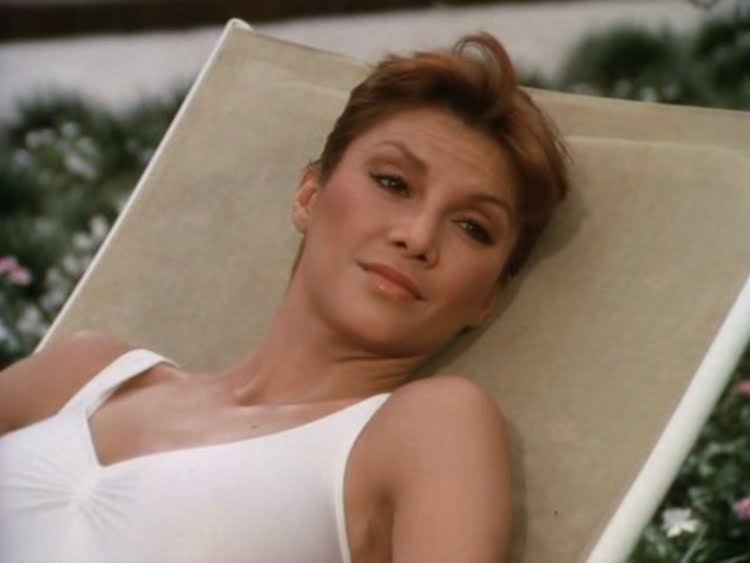 Victoria Principal believes that some things are better left untouched
When TNT decided to reboot the beloved '80s series Dallas in 2012, folks were overjoyed. Throughout the revival's two-season run, many Dallas alums made guest appearances or had small roles. However, Victoria Principal who played Pam Ewing on the original show decided to sit things out.
She released a statement saying, "the best tragic works are left untouched."
Follow Aramide on Twitter @midnightrami.
Read more: The Longest Running TV Shows in American History
Check out The Cheat Sheet on Facebook!