These New Netflix Shows Are Actually Worth Watching
Netflix is a content machine. The streaming giant has become a massive host of smart, intelligent television shows that stream across the globe. Not only does Netflix have classics like Cheers and The Office, but the platform is also a master of new original series, boasting everything from several Marvel franchises to new binge-worthy series like The Crown and Dear White People.
With nearly 700 original series to choose from, here are the brand new Netflix shows that are actually worth your time.
On My Block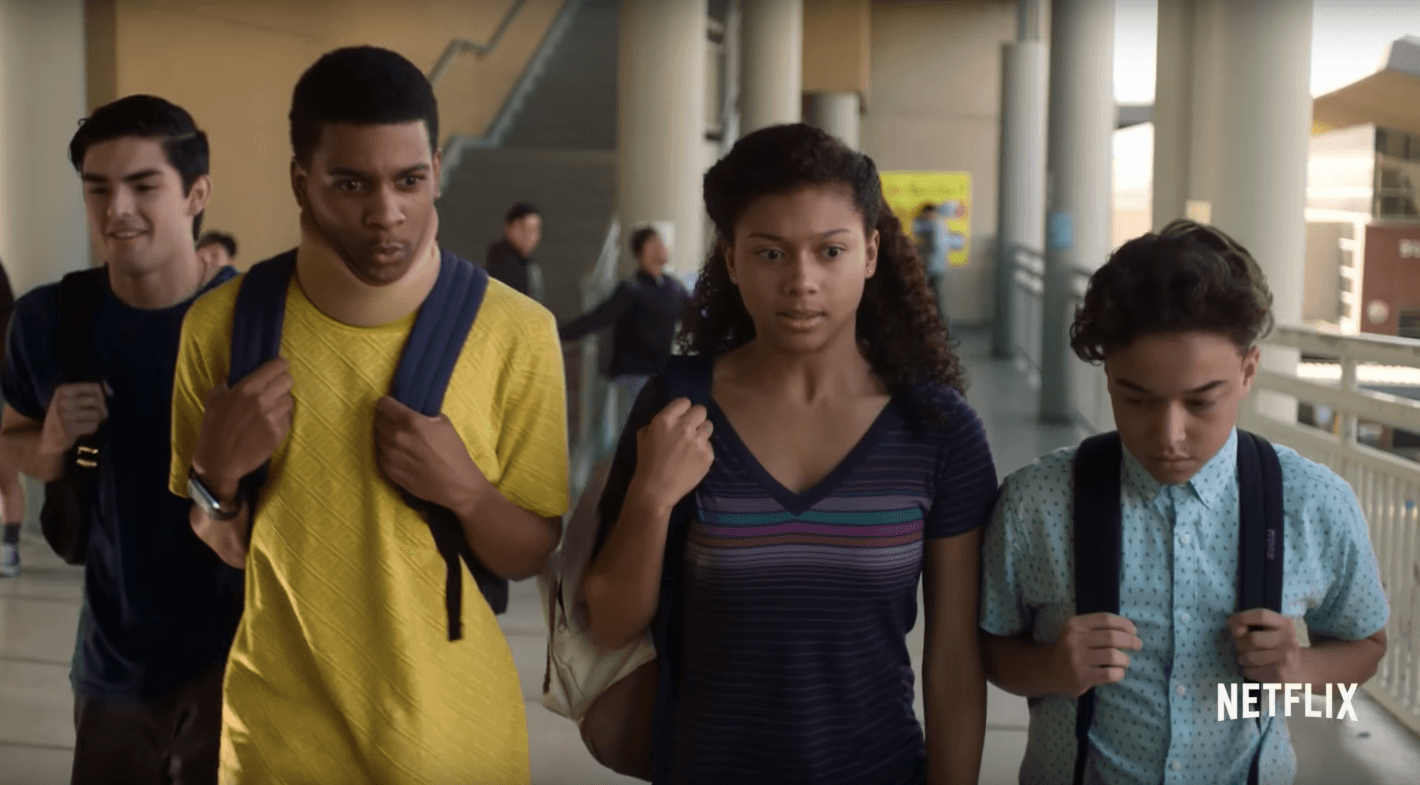 Generation Z is finally getting to tell their own stories. On My Block is set in South Central, Los Angeles and follows Monse (Sierra Capri), Ruby (Jason Genao), Jamal (Brett Gray) and Cesar (Diego Tinoco), a group of black and Latino teens who are trying to make it through high school while confronting their adolescence.
The series is funny, clever, and heartbreakingly real, especially when examining the violence that young people of color face today.
Next: A British crime show about the murder of a pizza delivery guy. 
Collateral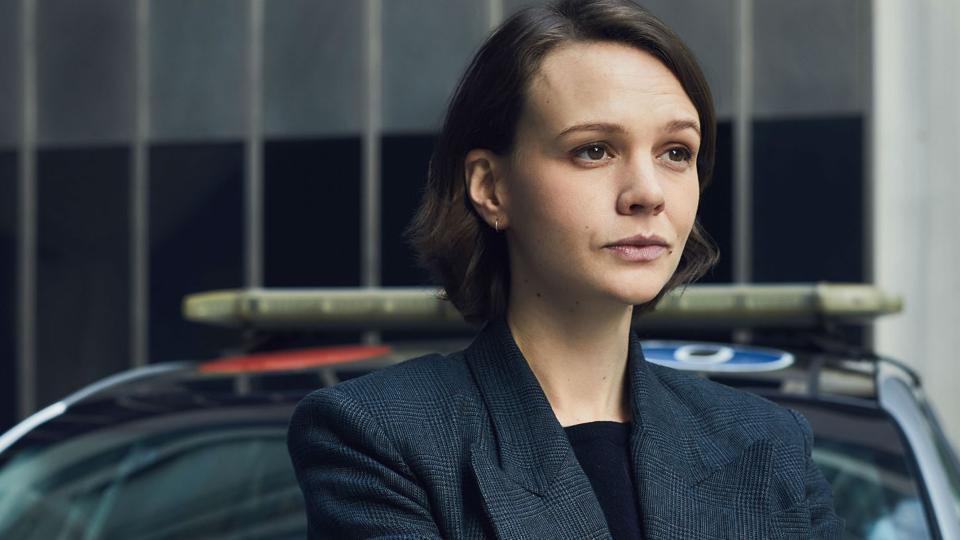 Carey Mulligan can do no wrong, and she shines once more in the new Netflix drama series, Collateral. On the show, Mulligan stars as Kip Glaspie, an ambitious and determined detective who begins investigating the murder of a pizza delivery man. Soon she realizes that she's only just scratched the surface of a much bigger mystery.
Only four episodes long, the arresting series has a ton of commentary on immigration and what Britain looks like post -Brexit. Get super comfortable if you start watching Collateral.
Next: The $40 million German thriller
Babylon Berlin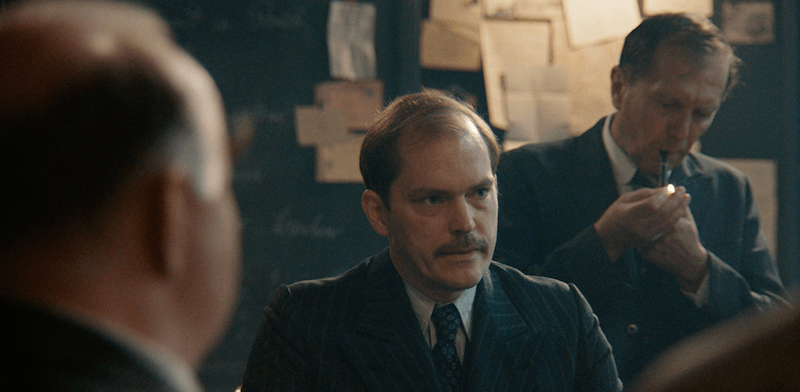 This German crime show will suck you in immediately. Babylon Berlin follows Gereon Rath (Volker Bruch), a vice-squad detective who is still reeling from the horrors he experienced in World War I. Also at the center of the story is Charlotte Ritter (Liv Lisa Fries), a part-time sex worker and typist who has dreams of joining the all-male police force.
Not only is the series super brilliant, but it also really pretty to look at. Just be sure you read the subtitles and don't try and suffer through the dubbed English version.
Next: A powerful series on police brutality. 
Seven Seconds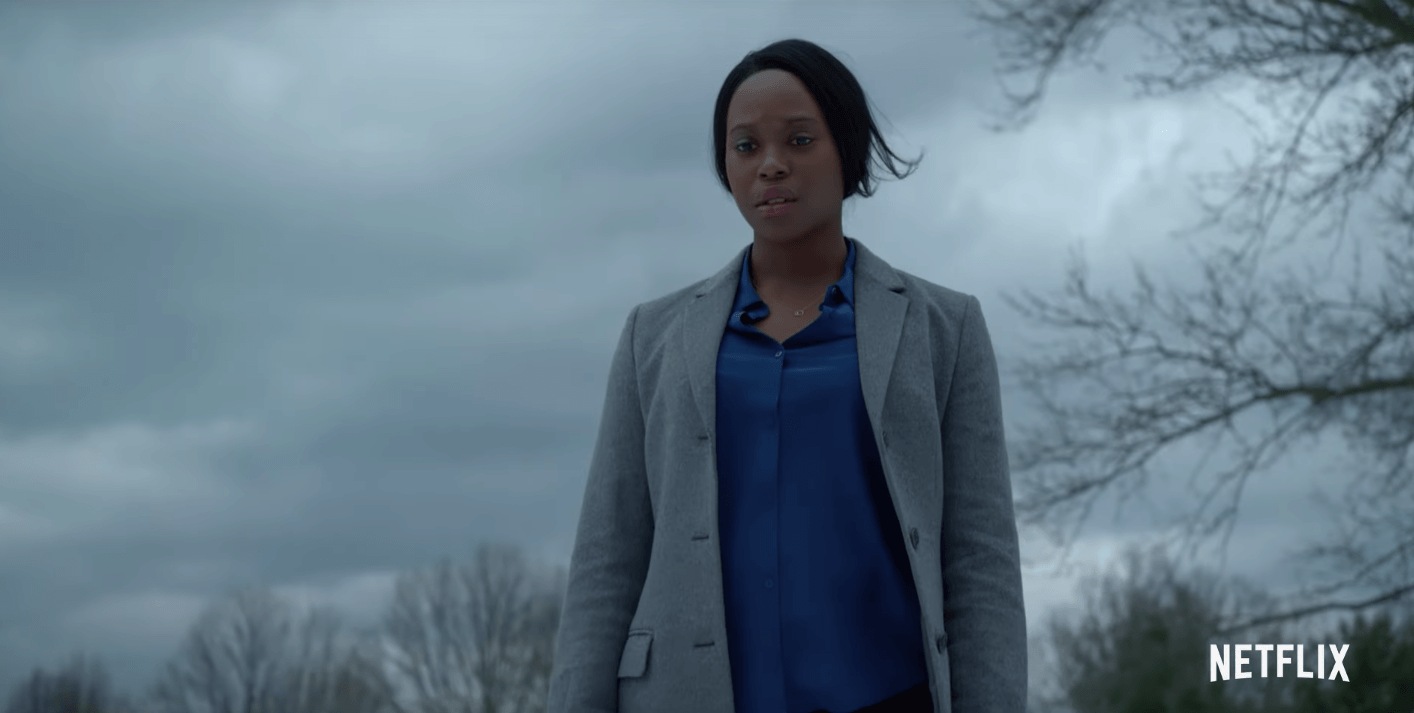 America has an issue with police brutality, especially when it comes to police violence against black people. The Killing creator Veena Sud's visceral series, Seven Seconds follows the death of a black teenager who is run over by a white police officer. The officer and his colleagues cover up the crime.
The series examines the aftermath of the murder as the drunken prosecutor assigned to the case (Clare-Hope Ashitey) and the teen's mother (Regina King) try and uncover what happens.  The series is as powerful as it is devastating.
Next: A docuseries on a strange cult
Wild Wild Country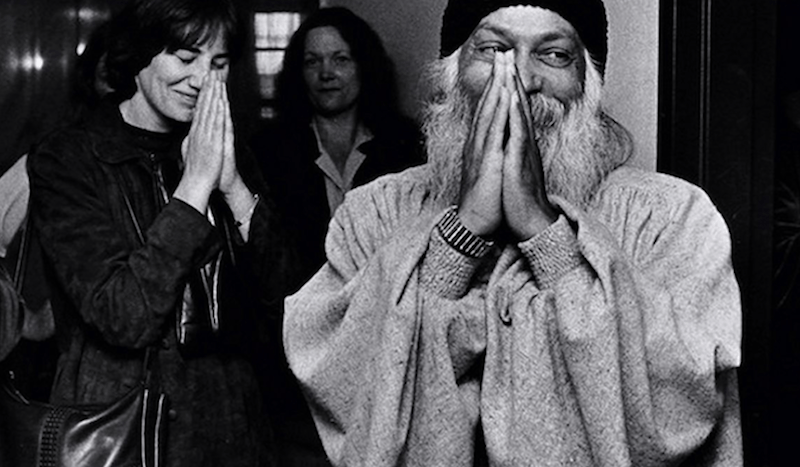 If you have a fascination with cults, then Wild Wild Country is the show for you. The documentary series follows Indian guru Bhagwan Shree Rajneesh and his followers in the 1980s. The Rajneeshpuram set up their commune on 63,000-acres in the tiny town of Antelope, Oregon. They soon found themselves at war with the community who viewed them as a sex cult.
The archival footage and the interviews with people who lived through it will keep you glued to your couch.
Next: A TV show you probably shouldn't watch alone. 
Mindhunter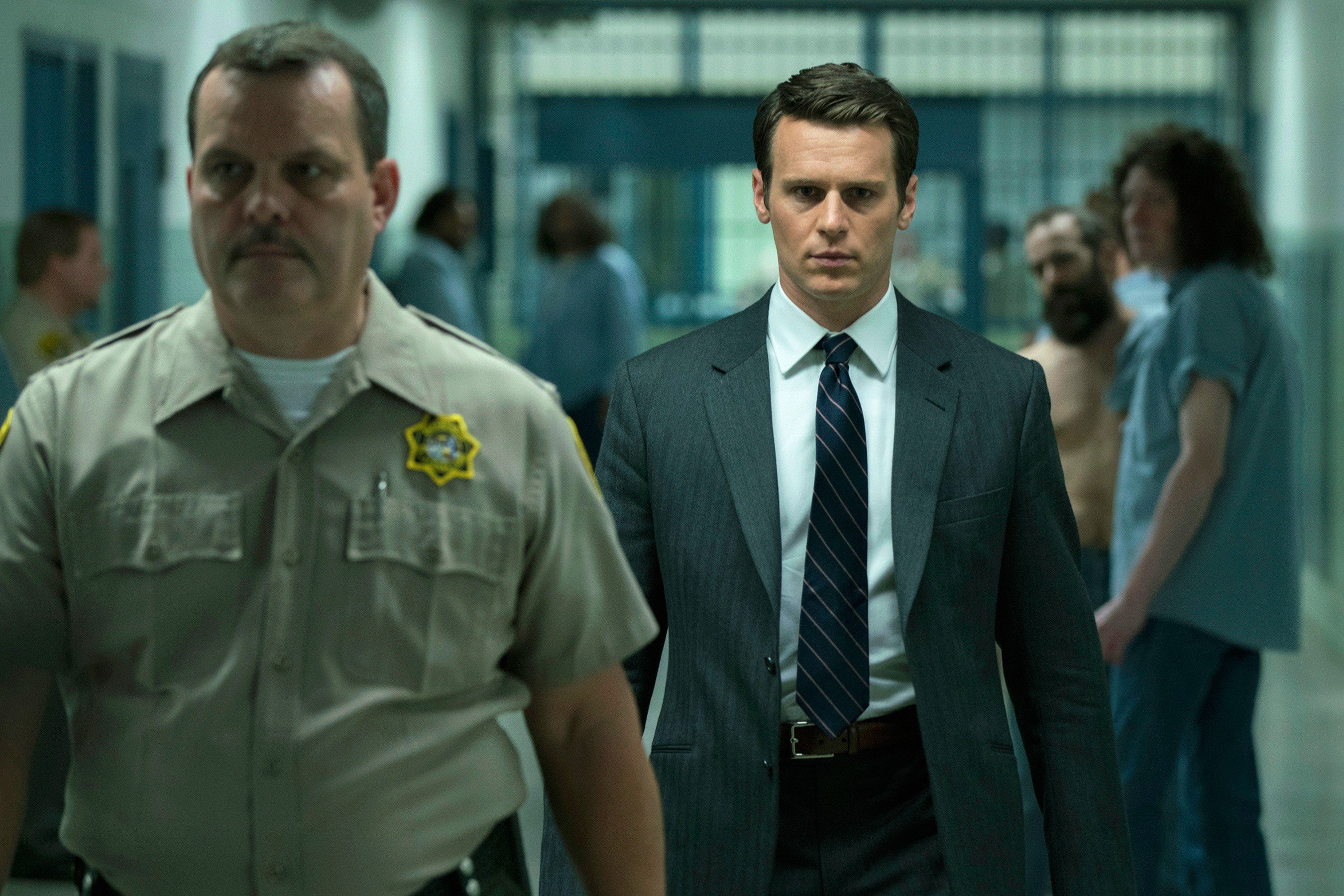 If you're going to watch Mindhunter, we suggest that you don't do it alone. Set in 1977, the thrilling series, follows FBI agents Holden Ford (Jonathan Groff) and Bill Tench (Holt McCallany), along with psychologist Wendy Carr (Anna Torv). The trio team up to construct the blueprint of criminal psychology and criminal profiling for the FBI.
They head to prisons to begin interviewing serial killers about their lives and crimes. You might not want to watch this too close to bedtime.
Next: The best cooking show on Netflix. 
Nailed It!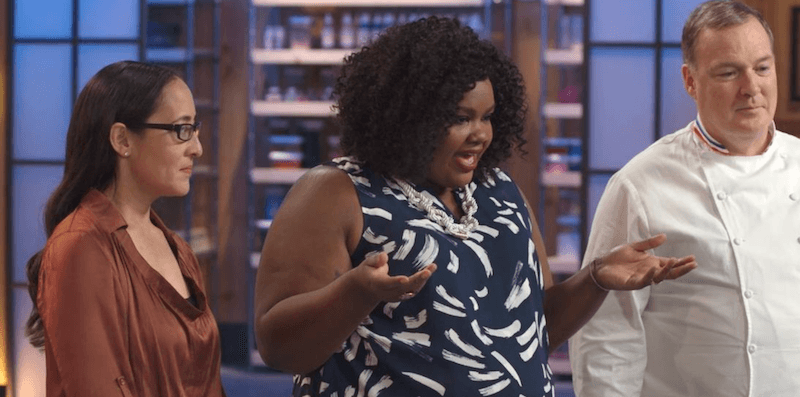 First of all, comedian Nicole Byer is just everything, so when you place her and renowned pastry chef, Jacques Torres together and add contestants who are terrible at baking, you get a hilarious series. Nailed It! follows determined novices who try their very best to recreate intricate cakes and desserts.
They are so terrible, you'll probably cry of laughter getting through the first season.
Next: A German series on a kick-ass woman. 
Charité
Netflix has recently begun importing series from across the globe at a rapid pace, and one of their best is the German series, Charité. Alicia von Rittberg stars as a woman living in late 19th-century Berlin. Determined to become a doctor in an industry that excludes women, she works as a nurse in the reputable Charité hospital and learns from the doctors that she befriends.
Next: A cooking series that will make you want to eat your screen.
Ugly Delicious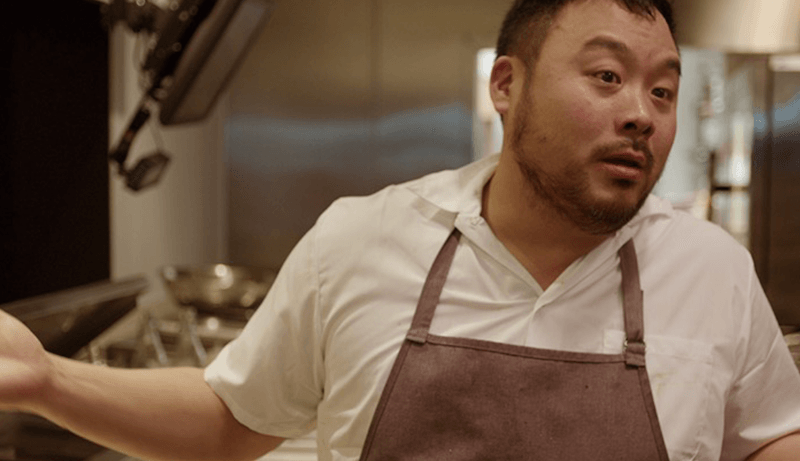 Food is life, and it's something that we as humans can connect to no matter where we are on the globe. In the fascinating series, Ugly Delicious, Momofuku restaurateur and chef David Chung travels around the world to sample various incarnations of some of our most beloved foods including barbeque and pizza.
Not only does the series have yummy treats, but you'll also spot some faves like Jimmy Kimmel and actor Steven Yeun. Just be sure you have your snacks on hand when you begin your binge.
Next: A fantastic but creepy teen dramedy. 
The End of the ____ing World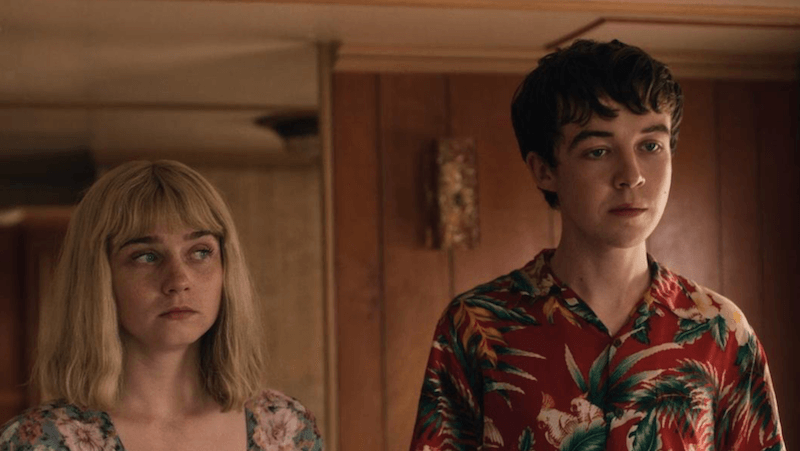 Who doesn't love a dark comedy involving teens? The British series, The End of the ____ing World follows two disturbed teens who decide to run away together. However, it turns out that James (Alex Lawther) is only pretending to be interested in his companion, Alyssa (Jessica Barden). Instead, he's actually planning to kick off his career as a serial killer by murdering her.
If you're going to watch this series, just remember that it's nothing you'd expect.
Next: The only reboot we asked for. 
Queer Eye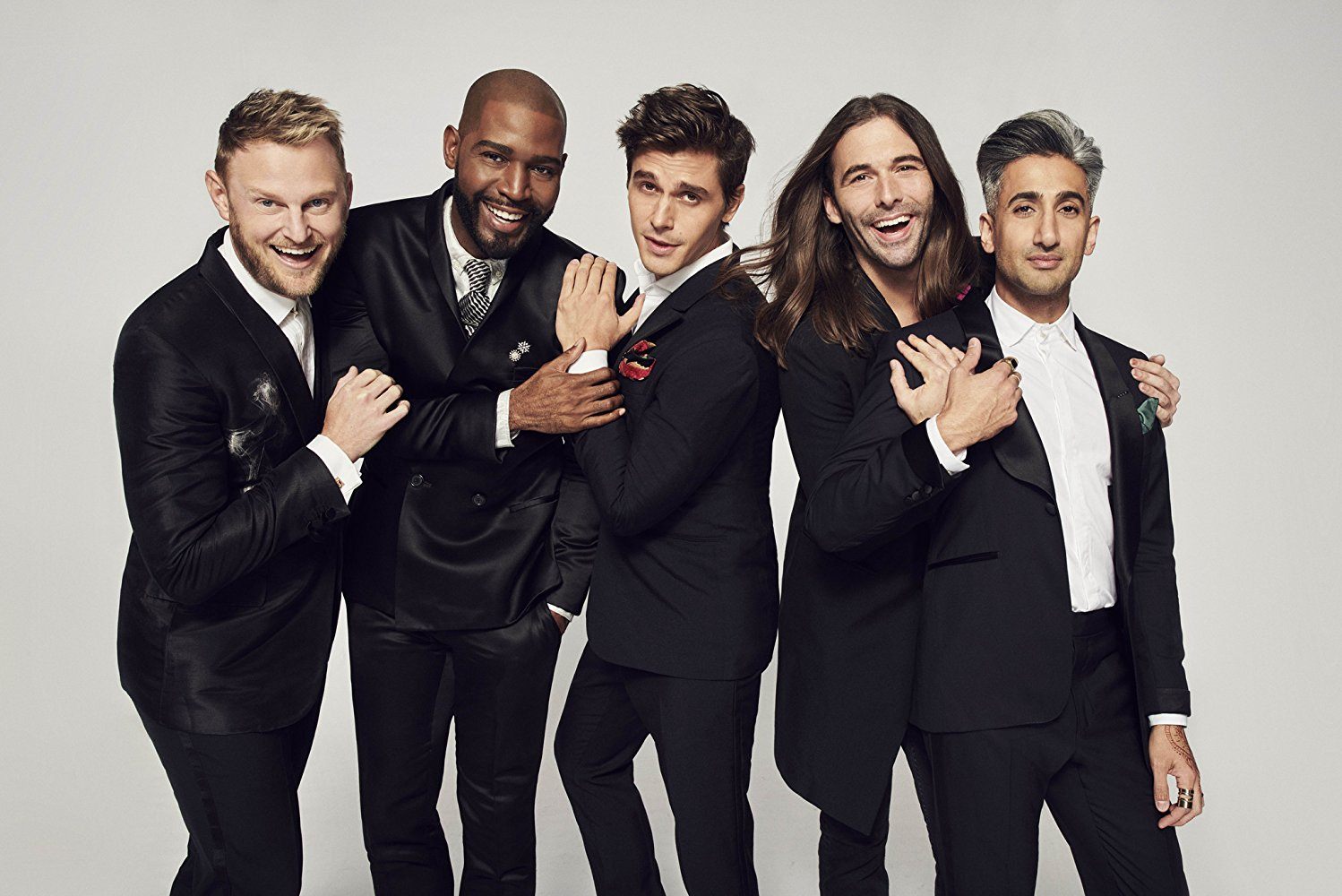 Netflix rebooted and revamped the early 2000s Queer Eye for the Straight Guy with the iconic and refreshing Queer Eye. In this series, the new "Fab Five" travel across the nation to advise men who need an extra boost in their lives about everything from grooming, to fashion and culture.
It's much more than a surface level show this go-round, and it's absolutely fascinating to watch.
Next: This one's for the hip-hop heads. 
Rapture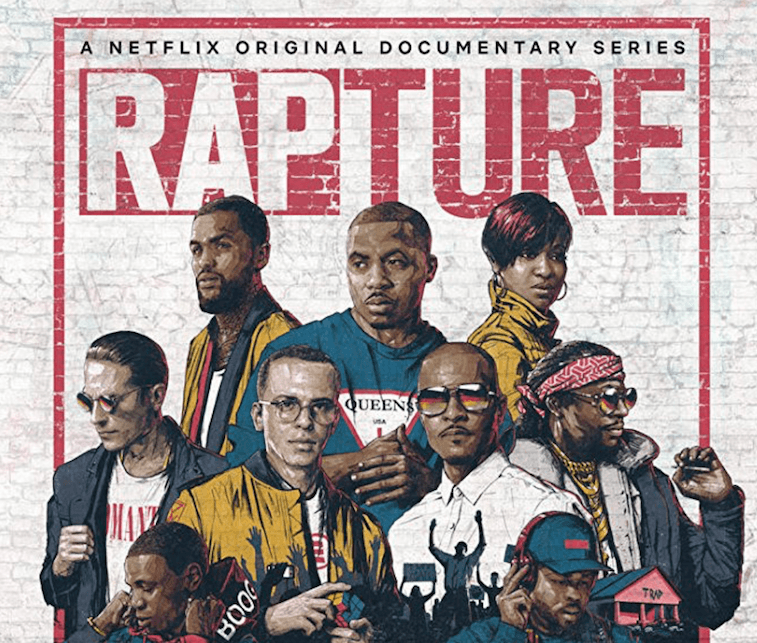 Since it began in the 1970s, hip-hop has exploded across the globe as much more than just a genre of music. It's now a lifestyle. In the new Netflix series Rapture, we follow a plethora of artist including Nas, 2 Chainz, Dave East, Logic, and T.I. The series gets candid and intimate footage as the MC's reflect on their lives, careers, and where hip-hop is now.
You can watch the series in order or skip around, but all music lovers will find something fascinating in Rapture.
Next: A remix for late-night fans. 
My Next Guest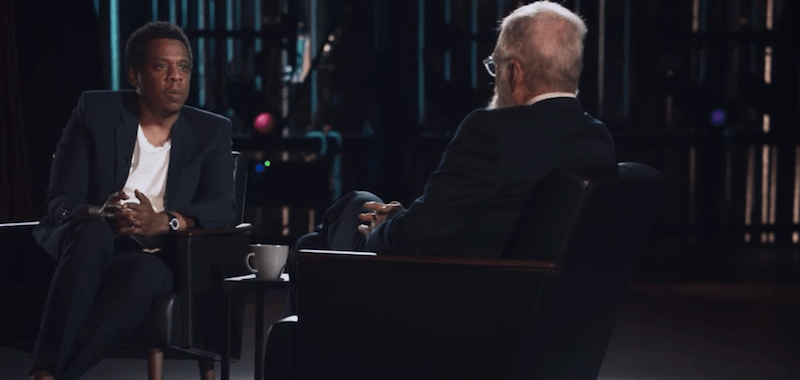 David Letterman has returned to television, or at least to Netflix, with My Next Guest Needs No Introduction with David Letterman. Taking the late-night formula and turning it on its head, each month Letterman has a long and in-depth interview with one guest. Thus far, we've seen him speak with notable celebrities such as JAY-Z, George Clooney, and former President Barack Obama.
Letterman chooses guests that he personally finds fascinating. It's quite addictive.
Next: A retelling of one of the classics. 
Troy: Fall Of A City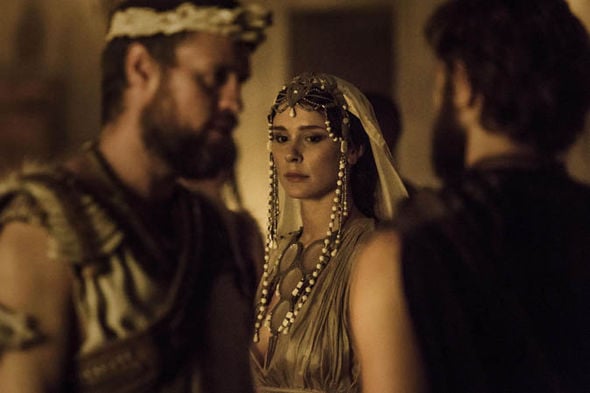 If you adore history, then you'll certainly enjoy the Netflix's Troy: Fall Of A City. The BBC drama is an eight-part series that follows the famous Troy/Sparta feud. Don't expect too many indulgences — this series is straightforward and will speak to the history buff within us all.
We all know how it ends, but the sensational acting and beautiful sets will surely leave you intrigued.
Next: A comedy with a first-time mother at the center. 
The Letdown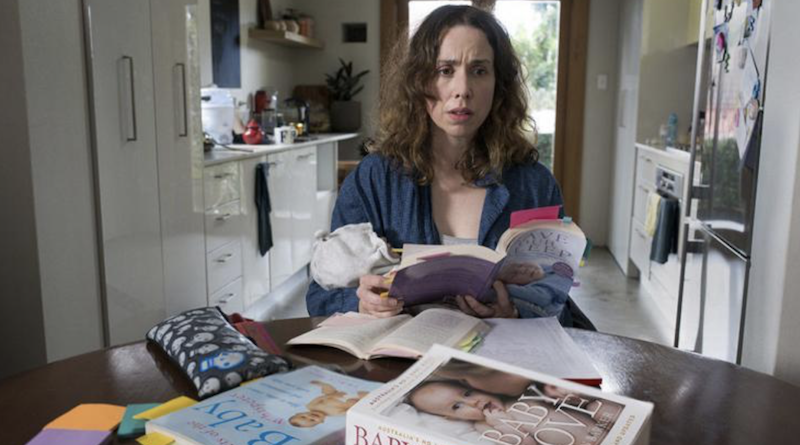 We could always use more comedies with women at the center. The Australian series, The Letdown, follows the struggles that occur for new mothers who find themselves trying to stay in touch with who they are while parenting an entire human being.
The series is relatable, real, and perfectly timed.
Follow Aramide Tinubu on Twitter @midnightrami.
Read more: The Most Fascinating Facts About Netflix You Probably Never Knew
Check out The Cheat Sheet on Facebook!