These 3 People Wield an Alarming Amount of Influence Over Everyone in America
The country exists in a strange love triangle with President Donald Trump and the hosts of Fox & Friends, far and away his favorite "news" program. Multiple sources have confirmed he watches a lot of television — he even had two additional TVs installed in his White House bedroom to keep an eye on his favorite "fake news media." But what do his favorite TV news hosts have to do with the average American? A lot, if you consider their outsize impact on the president.
1. One data wizard mapped it out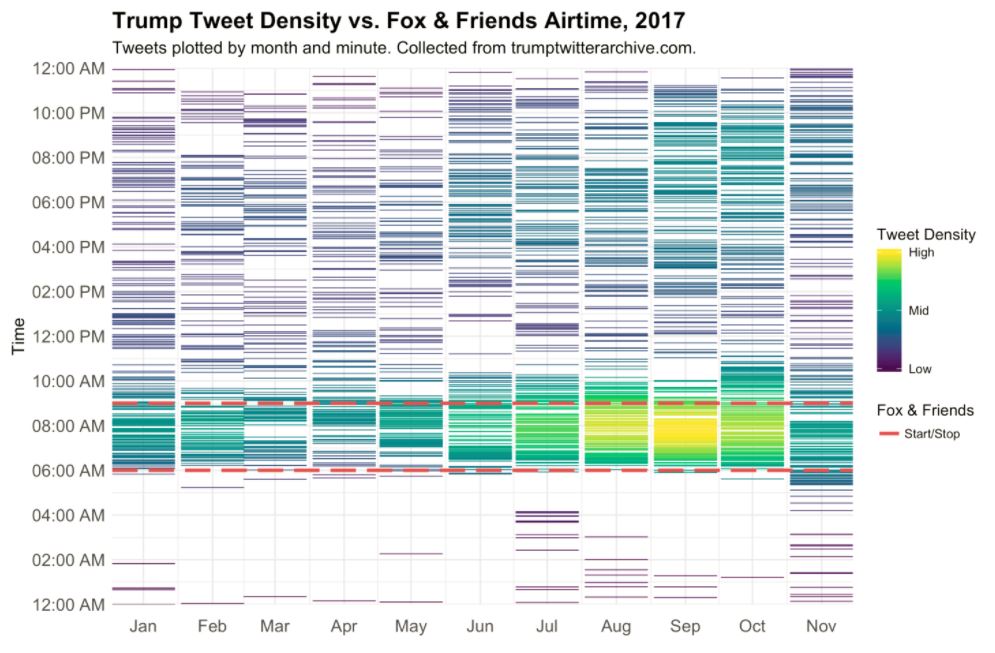 Dan Snow, a master's in public policy student at the University of Chicago, created a graph illustrating the relationship between Fox & Friends on the air and Trump's tweets. He used data from the Trump Twitter Archive GitHub to plot the relationship, as Mashable reports. It shows that Trump takes to his favorite medium most frequently while Fox & Friends is on the air. While Snow cautioned that correlation does not equal causation, other evidence suggests Trump does watch the show religiously.
Next: Trump's tweets often betray their source.

2. What is the president watching? Just check his feed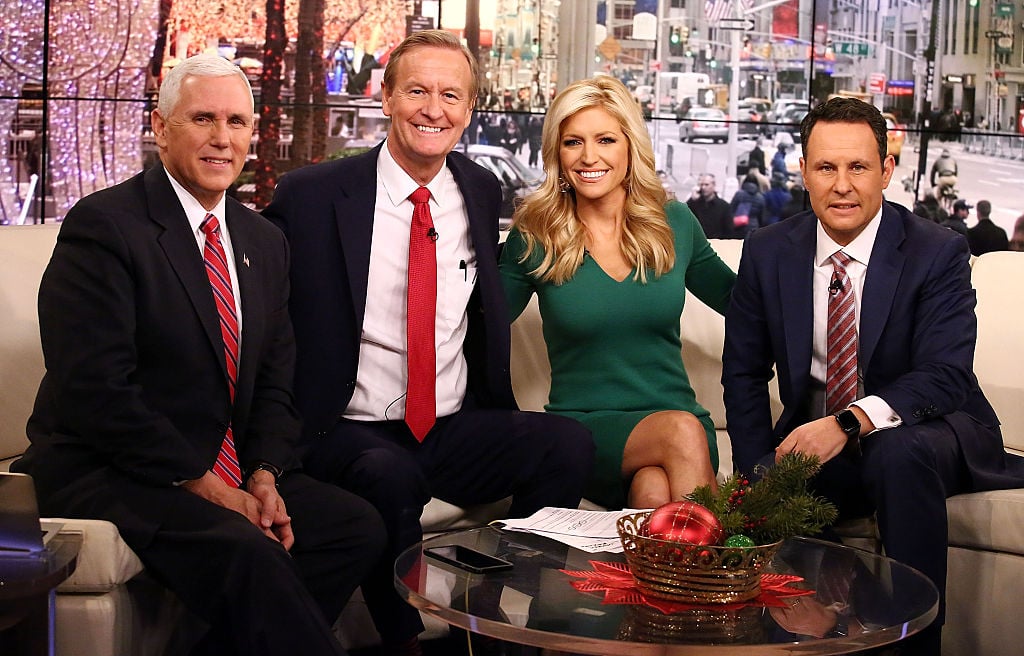 The New Yorker points out that Trump's own Twitter feed reveals his TV habits, more often than not. One morning, a chyron on Fox & Friends read, "study: 90% recent trump coverage is negative." The Media Research Center, a right-wing nonprofit who aims to "expose and neutralize the propaganda arm of the Left: the national news media" conducted the study. It crawled several times during that broadcast, and Trump caught it. How do we know? "Wow, more than 90% of Fake News Media coverage of me is negative," he tweeted. He ended the tweet by naming his source, as well as his favorite exception: "@foxandfriends."
Next: Why does he watch it?

3. Trump gets his morning briefing from his favorite TV show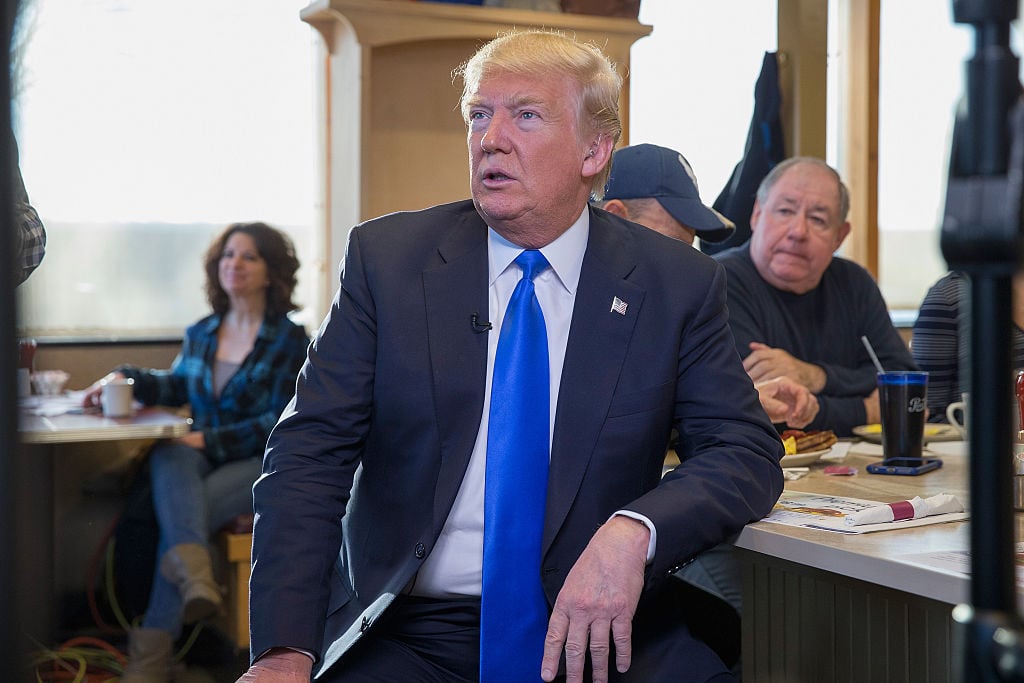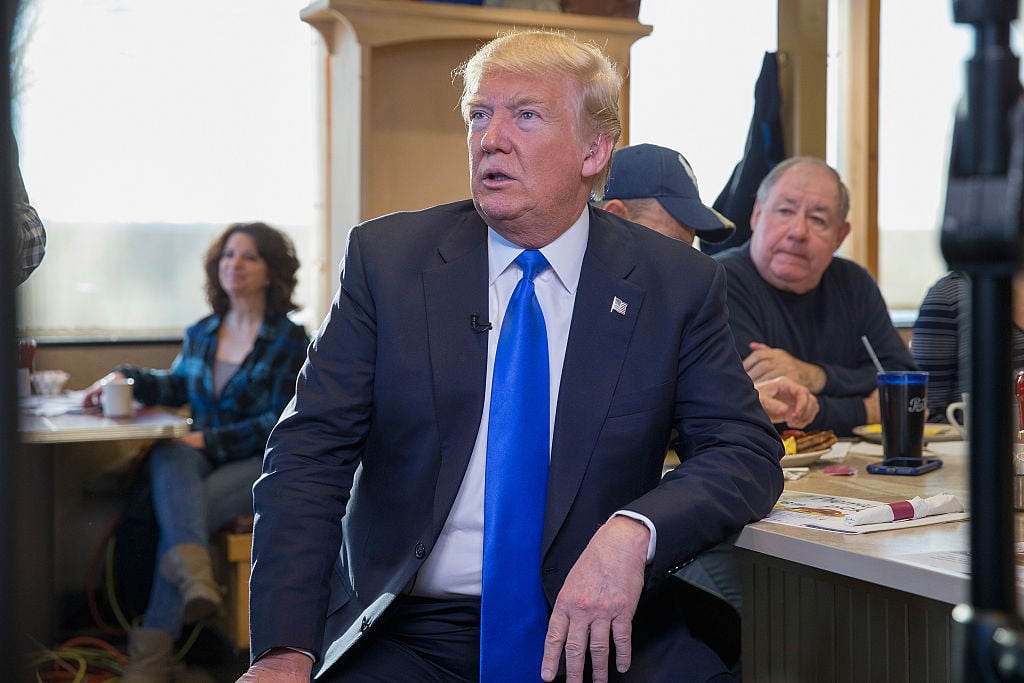 Before he became president, Trump decided to not participate in daily intelligence briefings. His rationale? "I'm, like, a smart person. I don't have to be told the same thing in the same words every single day for the next eight years." Instead, he chooses to watch his favorite program each morning. New York Times television critic James Poniewozik wrote in July that Fox & Friends now ranks as "the most powerful TV show in America" because of how religiously Trump watches it.
Next: We need only look at this recent example for proof.

4. He even changes his own mind based on the Fox broadcast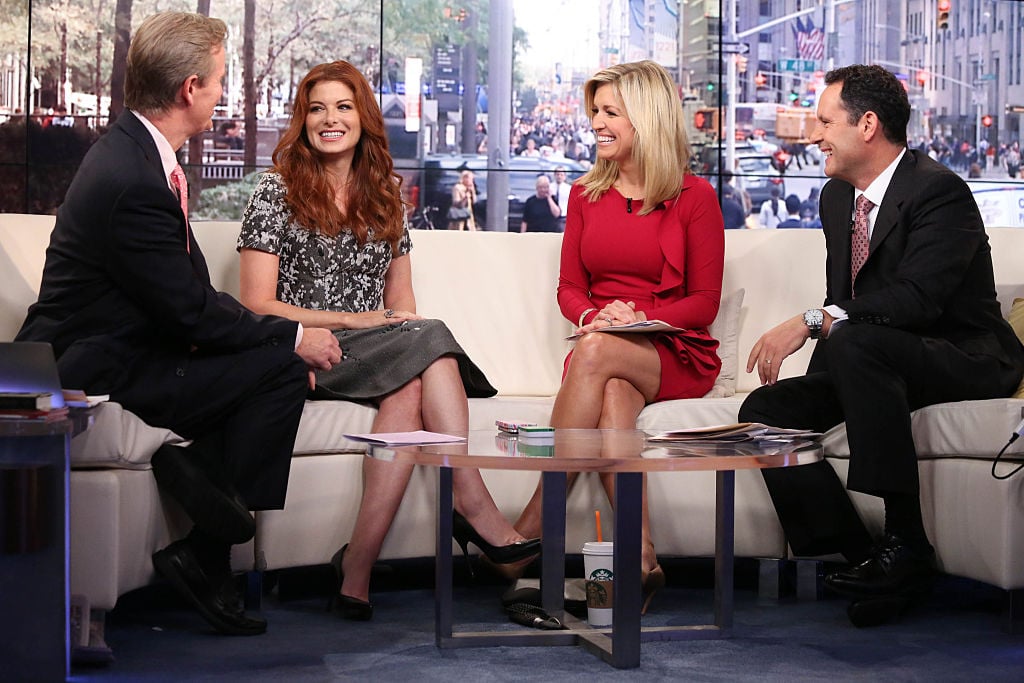 On Jan. 11, Trump changed his mind on reauthorizing the Federal Intelligence Surveillance Act after watching Fox & Friends, The Washington Post reports. The night before, White House press secretary Sarah Huckabee Sanders said the Trump administration wants Congress to reauthorize a section of the act without placing any new restrictions. That went over badly with Trump's media friends. "I don't understand why Donald Trump is in favor of this," said Fox News legal analyst Andrew Napolitano on the show. "His woes began with unlawful foreign surveillance and unconstitutional domestic surveillance of him before he was the president of the United States. And now he wants to institutionalize this.
"Mr. President," Napolitano continued, looking into the camera, "this is not the way to go. Spying is valid to find the foreign agents among us, but it's gotta be based on suspicion." Shortly thereafter, Trump tweeted about it. "This is the act that may have been used, with the help of the discredited and phony Dossier, to so badly surveil and abuse the Trump Campaign by the previous administration and others?" In other words: The president learned about the FISA act from cable news, and amended his opinion based on it.
Next: Who are these people who hold so much power?

5. Steve Doocy has helmed the desk since its inception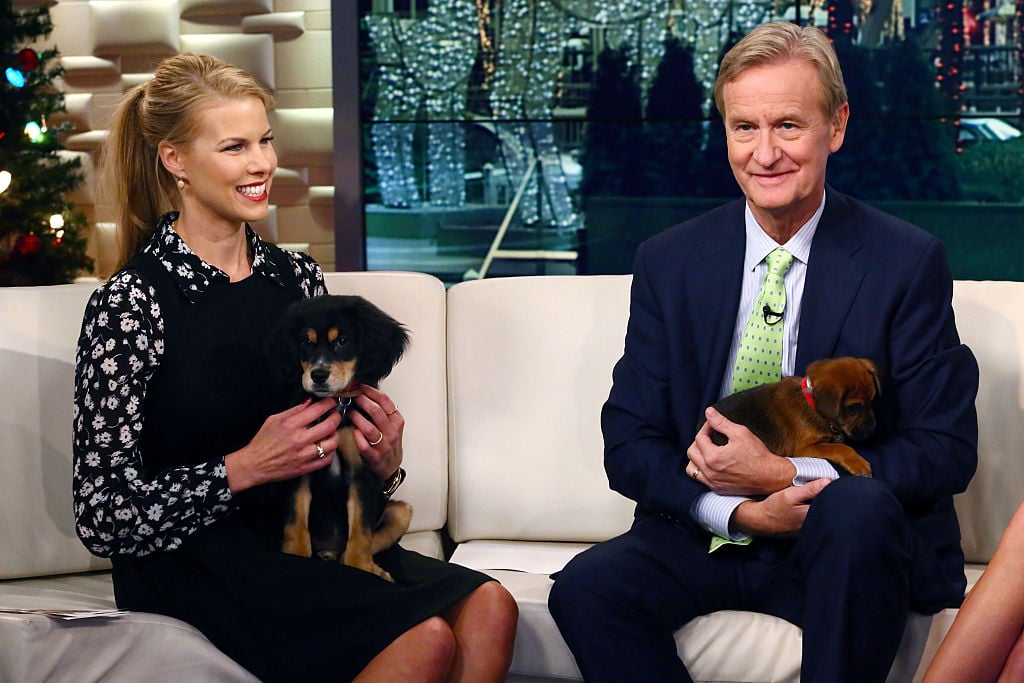 Doocy has hosted Fox & Friends since it began in 1998. The New Yorker describes him as "the show's jovial, distant dad … In addition to being unflappable, he is tall and blond. These appear to be his only job qualifications." The host has a darker side, however. In 2016, former Fox News host Gretchen Carlson sued Roger Ailes, alleging sexual harassment. The suit resulted in an investigation of Ailes, his eventual firing, and a $20 million settlement for Carlson. But it all started with Doocy. According to Carlson's complaint, Doocy "engaged in a pattern and practice of severe and pervasive sexual harassment of Carlson."
The host Doocy did not appear as a defendant. But Carlson claimed he created a "hostile work environment" by treating her in a "sexist and condescending way," as a "blonde female prop." Let's not forget that Doocy also defended the Access Hollywood tape as a "covert attempt to derail the Trump train."
Next: The other male host isn't innocent, either.

6. Brian Kilmeade puts his foot in his mouth when he tries small talk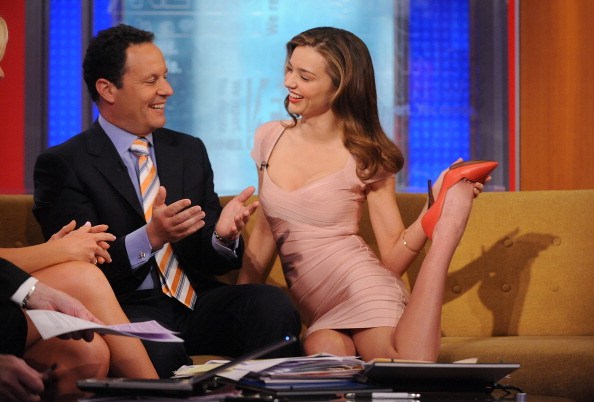 The New Yorker calls Kilmeade, squat, distractible, tightly wound. He also plays right along with Doocy's anti-woman rhetoric. Politico reports that Carlson once walked off the set of Fox & Friends in June of 2012. That came after Kilmeade said, "Women are everywhere. We're letting them play golf and tennis now. It's out of control." Carlson laughed as she walked off, but also said, "You know what? You read the headlines, since men are so great. Go ahead." "All right, finally! Leaving an all male crew," Kilmeade responded. Carlson later complained to Ailes, who told her she had to "get along with the boys."
Kilmeade also has a long history of inappropriate comments of another stripe. In 2009, Kilmeade and his co-hosts discussed a Swedish and Finnish study which found that married people were less susceptible to Alzheimer's disease than unmarried ones. During the conversation, Kilmeade downplayed the study's significance in America. His rationale?  "We [Americans] keep marrying other species and other ethnicities … Swedes have pure genes … in America we marry everybody." I think we all know who else touted the virtues of "pure genes."
Next: The token female contributes about as much as you'd expect.

7. 'Palmetto Queen' Ainsely Earhardt says 'ya'll' a lot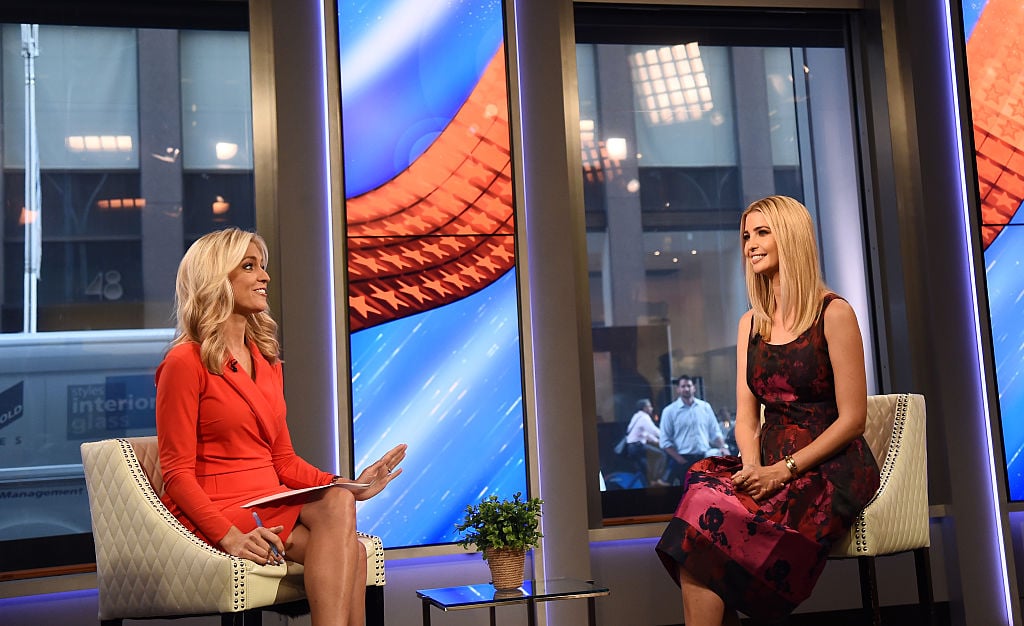 The least offensive member of the Fox & Friends curvy couch squad is a conservative Christian from South Carolina, who Geraldo Rivera once called a "palmetto queen." According to People, she defended Ailes as a "family man" and a "father figure" during his sexual misconduct scandal. "I want the public to know that this is a man with a really good heart," the host told People. "In my experience, he has had my best interest in mind and he has my family's best interest in mind … He's just a legend, and I don't want his reputation smeared because he's worked really hard to just give all of us such a great life. He really cares about other people."
The fact that most search results on her name return sites about her legs, that scandalous time she wore pants on the air, and her family life speaks volumes about how Earhardt's role on the air. These are the people the president watches for clues about his own opinion and what's going on in the nation.
Follow The Cheat Sheet on Facebook!