These Photos of Blake Lively and Ryan Reynolds Are Almost Too Perfect
Blake Lively and Ryan Reynolds have a lot going for themselves. They're talented, successful, and, of course, stunning. That said, it's no surprise that together, they're pretty much perfection. And because they make up one of Hollywood's hottest couples, there are plenty of pictures to prove just how amazing they really are.
Without further ado, here are nine of the best photos starring the ridiculously good-looking couple that is Blake Lively and Ryan Reynolds. You're welcome.
1. When he was smitten with her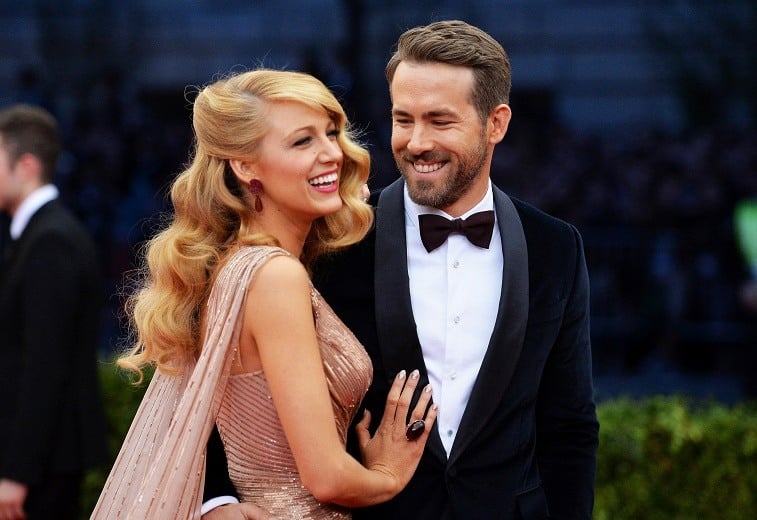 Dapper doesn't even begin to describe this handsome pair. And it's. Just. Not. Fair. In all seriousness, though, Lively and Reynolds bring all the class to every red carpet they attend.
And this one — the 'Charles James: Beyond Fashion' Costume Institute Gala at the Metropolitan Museum of Art in 2014 — is no exception. Not to mention, Reynolds seems to be enamored with his lovely wife. Swoon.
Next: It's all in the details. 
2. When she planned an adorable birthday party for him
If we had to guess, we'd say these two like to have a good time. Case in point: The time Lively planned this adorable birthday party for her goofball of a husband, complete with streamers and bunny noses, to boot.
And that's not all; she made sure the celebration took place at Reynolds' favorite New York City restaurant.
Next: Boob grab 
3. When he (lovingly) cupped his wife's boob
If the last photo didn't convince you of just how hilarious this couple really is, this one should do the trick. And really, what's to say about this comedic moment in time? Besides this: Boob-grab for the win!
Clearly, Lively seems pretty OK with it. And who could blame her?
Next: Candid shots are the best.
4. When they were snapped smiling without knowing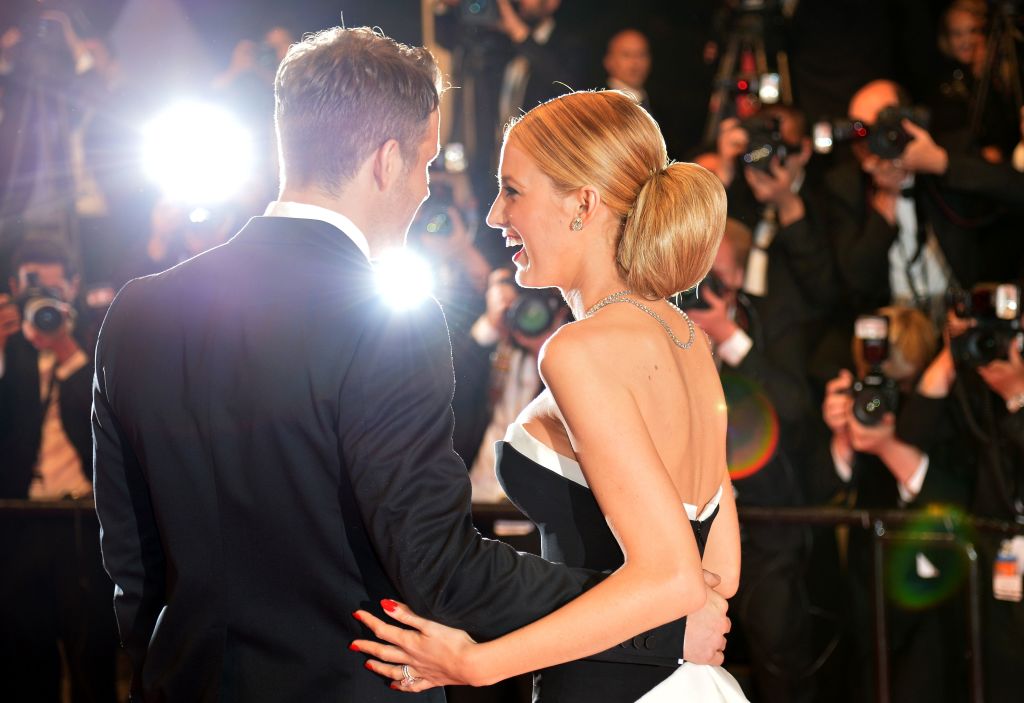 Even from the back, this couple oozes happiness. And there's no question this pair is gorgeous in more ways than one. Stunning looks aside, nothing screams beautiful more than someone who's undeniably happy and smiling ear to ear.
Next: The mouse house
5. When they met Mickey Mouse at Disneyland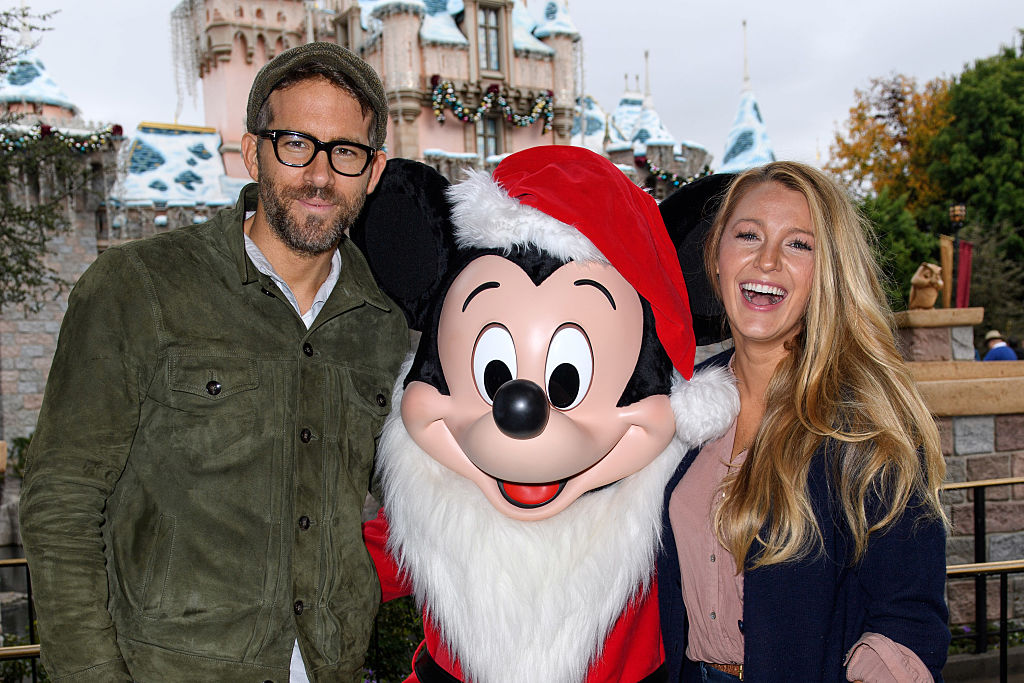 Not even A-list stars like Lively and Reynolds can stay away from the happiest place on earth. And boy, do they look happy! Whether they're laughing with authentic joy or they're laughing at themselves isn't the point.
The point is, they clearly had a good time for themselves, one way or another.
Next: Reynolds' biggest fan 
6. When she saw his movie three times in one week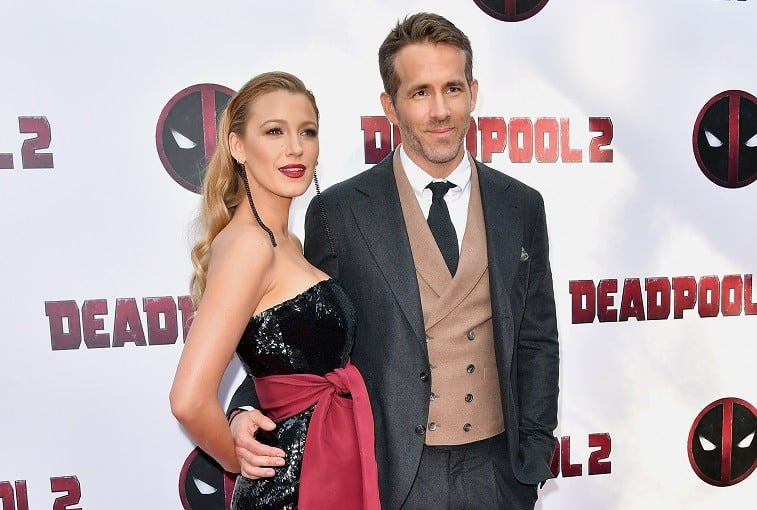 People love Deadpool, both the original film and the sequel. And the star's wife? Well, she's a pretty big fan, too. Not surprisingly, Lively loves the movies (how could she not?), and has shown her enthusiasm and support for each.
She even saw the sequel three times in one week, making her one of the most supportive wives in Hollywood.
Next: It's an equal partnership all the way. 
7. When he showed support for her movie, too
We already know how much Lively supports her husband in all his endeavors, and clearly, the feeling's mutual. Looking handsome as ever, Reynolds is at his wife's side, proudly showing his support for her movie, All I See Is You.
Next: More humor from the funny couple
8. When she took a hilarious dig at him with this caption
Yet again, we're struck by cuteness overload. But there's more to say about this picture than how cute the couple looks. And Lively said it all in one hilarious comment. "If there's one thing I'm indefinitely proud of in this picture, it's the incredible hair styling that I did on myself," she captioned.
We don't doubt her loving husband also found the humor in it. Hopefully, he didn't feel too slighted.
Next: There was chemistry from the start. 
9. When they did a press event before they were officially dating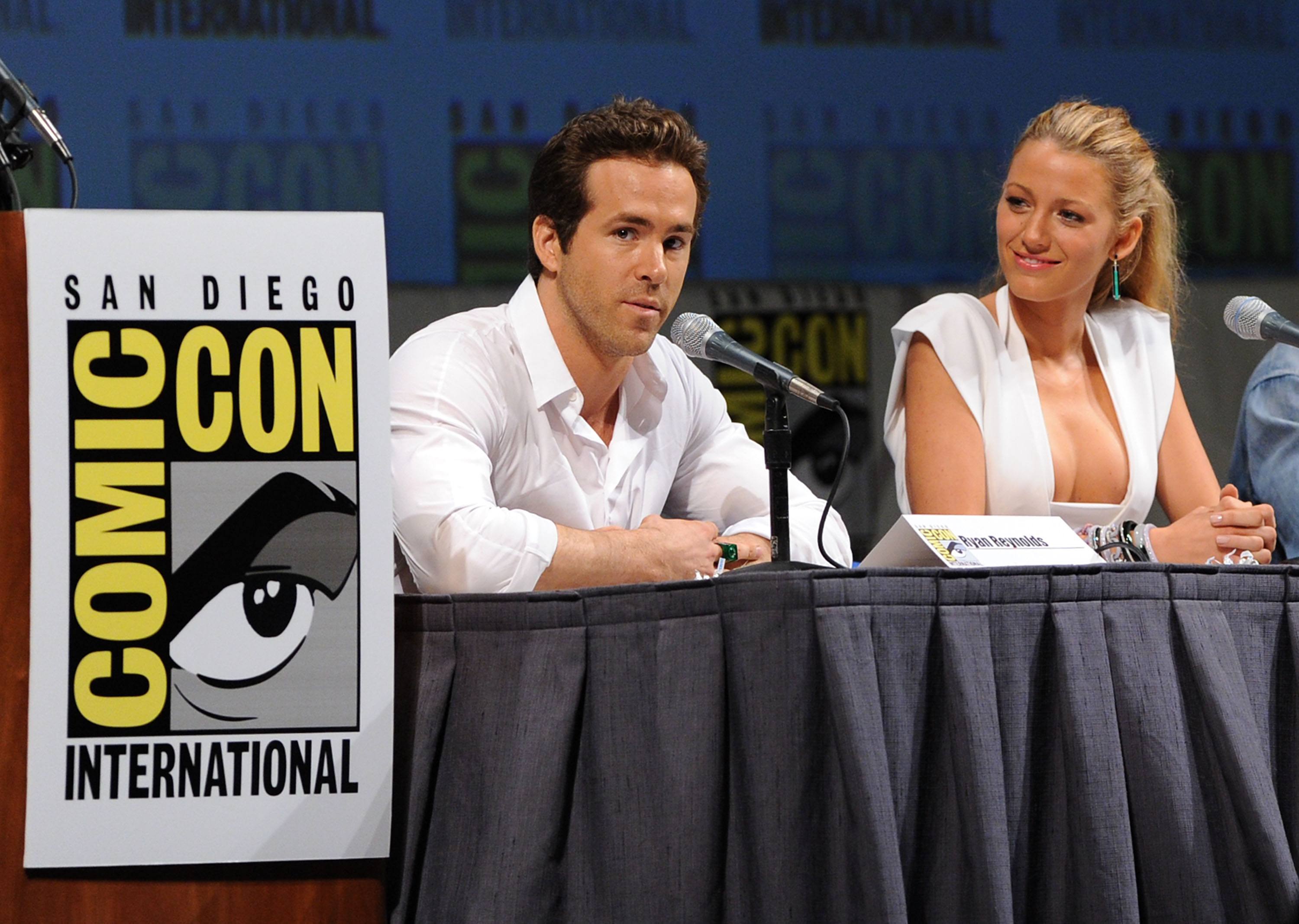 The movie stars met on the set of Green Lantern back in 2010. But they didn't start dating right away. In fact, they'd each been seeing other people during the filming of the movie. Needless to say, it wasn't long before Lively and Reynolds got together. Before they did, though, they sat together on a Comic-Con panel in July 2010.
One look at Lively's doting expression, and it's clear to see she's long-been enthralled by her Green Lantern costar. The thing is, they weren't an official couple at that point, at least not according to Bustle's timeline.
Check out The Cheat Sheet on Facebook!