These Popular Celebrities are Making Green in The Marijuana Business
Cast away your aspersions and assumptions about cannabis and you'll find that the plant has its merits, and that includes when it comes to generating income. Private companies, small businesses, and celebrities are finding ways to cash in on legal marijuana operations in what's being dubbed the "green rush." Whether they're running dispensaries, investing in CBD products, or creating their own line of cannabis items, these famous folks are in it to win it.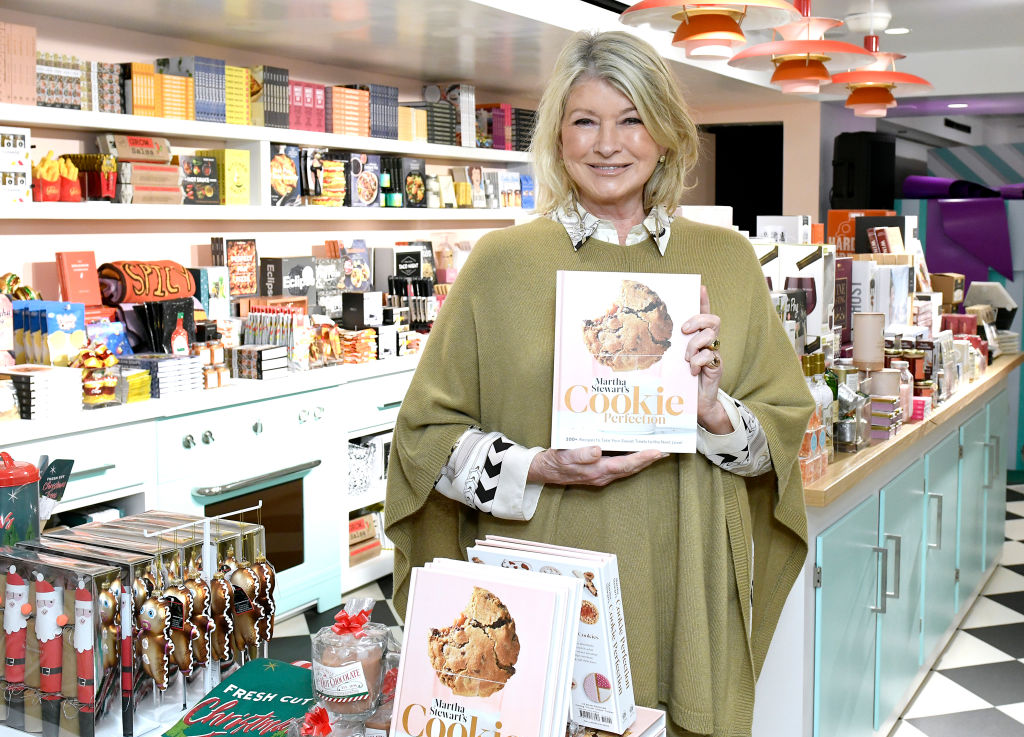 Bella Thorne
Former Disney Channel star Bella Throne recently branched out to create her own cannabis brand called Forbidden Flowers. Thorne told High Times she uses marijuana to help with anxiety and gastrointestinal issues. Her line was developed in partnership with Glass House and is available in dispensaries throughout California.
Snoop Dogg
One should not be surprised about this. Snoop is part owner of Canopy Growth, a cannabis grow operation that launched his own brand: Leafs By Snoop. He's also part of Casa Verde Capital, a venture capital firm that specializes in cannabis. And just this past October, he signed on with Seedo Homelab as the company's brand ambassador. They make hydroponic grow labs with the use of artificial intelligence.
Martha Stewart
Thanks to her bud buddy Snoop Dogg, Stewart became hip to the cannabis game. The lifestyle guru partnered with Canadian company Canopy Growth to launch a line of CBD products geared toward pets and humans, according to Forbes. She said that in addition to working in pet care and beauty, she wants to look into CBD wellness for the aging population.
John Boehner
Former Speaker of the House John Boehner has changed his tune on marijuana and wants it legalized. Per New York Magazine, he served on the board of cannabis investment firm Acreage Holdings which was poised to sell to Canopy Growth for millions this year.
Once a staunch supporter of the criminalization of marijuana, Boehner stated in 2018 he thinks the plant can actually help veterans suffering from PTSD and those struggling with opioid use.
Lil' Wayne
As of this month, Weezy is a cannabis entrepreneur. He is set to launch a line of products through GKUA that includes flower strains, vapes, and concentrates. Rollout will begin in California and other places where it's legal in 2020.
Drake
Drake—who may or may not be a marijuana user himself—launched More Life Growth Company under the Canopy Growth banner. His company will operate in his native Canada with a focus on wellness, per Green Rush Daily.
Mickey Hart
Grateful Dead drummer Mickey Hart's Mind Your Head brand hit the market in May 2019 with products sold at dispensaries in California. His venture is part of a partnership with Left Coast Ventures.
Jay-Z
According to Variety, Jay-Z was named chief brand strategist for Caliva, a cultivator and retail outlet that recently opened its first dispensary in California—where it's legal. He has plans to expand operations and include a workforce training program.
Whoopi Goldberg
Goldberg's Whoopi & Maya line of cannabis products has been around since 2016, and many of them target women's wellness. According to Forbes, the line includes cannabis-infused Epsom salt for menstrual cramps as well as rubs and edibles that help alleviate cramp pain.
Montel Williams
Williams has been using marijuana therapeutically for over a decade to treat his MS, and he got into the cannabis business early. His latest jaunt is a collaboration with Cura Cannabis to produce his Lenitiv line of medical marijuana products.
Joe Montana
For the past few years, football legend Joe Montana has been investing in cannabis companies as a venture capitalist. Per Bloomberg, he invested in Caliva (see Jay-Z above) because he believes these products are medically beneficial, saying they can "make a serious impact on opioids use or addiction."
There are many others, including Wiz Khalifa, Willie Nelson, Cheech Marin, and Tommy Chong who are in the industry as investors or creators of cannabis items. The list of celebrity names will surely continue to grow as laws change through the United States.