These Royal Family Member Nicknames Will Make You Blush
The royal family is known for their illustrious titles. From Her Royal Highness to the duke and duchess of one place or another, the royals' names and titles mean everything. As fancy as the royals look from the outside looking in, underneath all of the rigor and regulations, they are regular people just like us. Prince William and Prince Harry don't go around calling their grandmother, Queen Elizabeth II by her formal title. They have some super adorable titles for Britain's longest reigning monarch.
Recently, at an outing to see the acclaimed musical Hamilton, Meghan Markle, Duchess of Sussex accidentally revealed her super cutesy nickname for her husband, Prince Harry. Find out what it is along with all of the other embarrassingly adorable nicknames members of the royal family have for one another.
1. Cabbage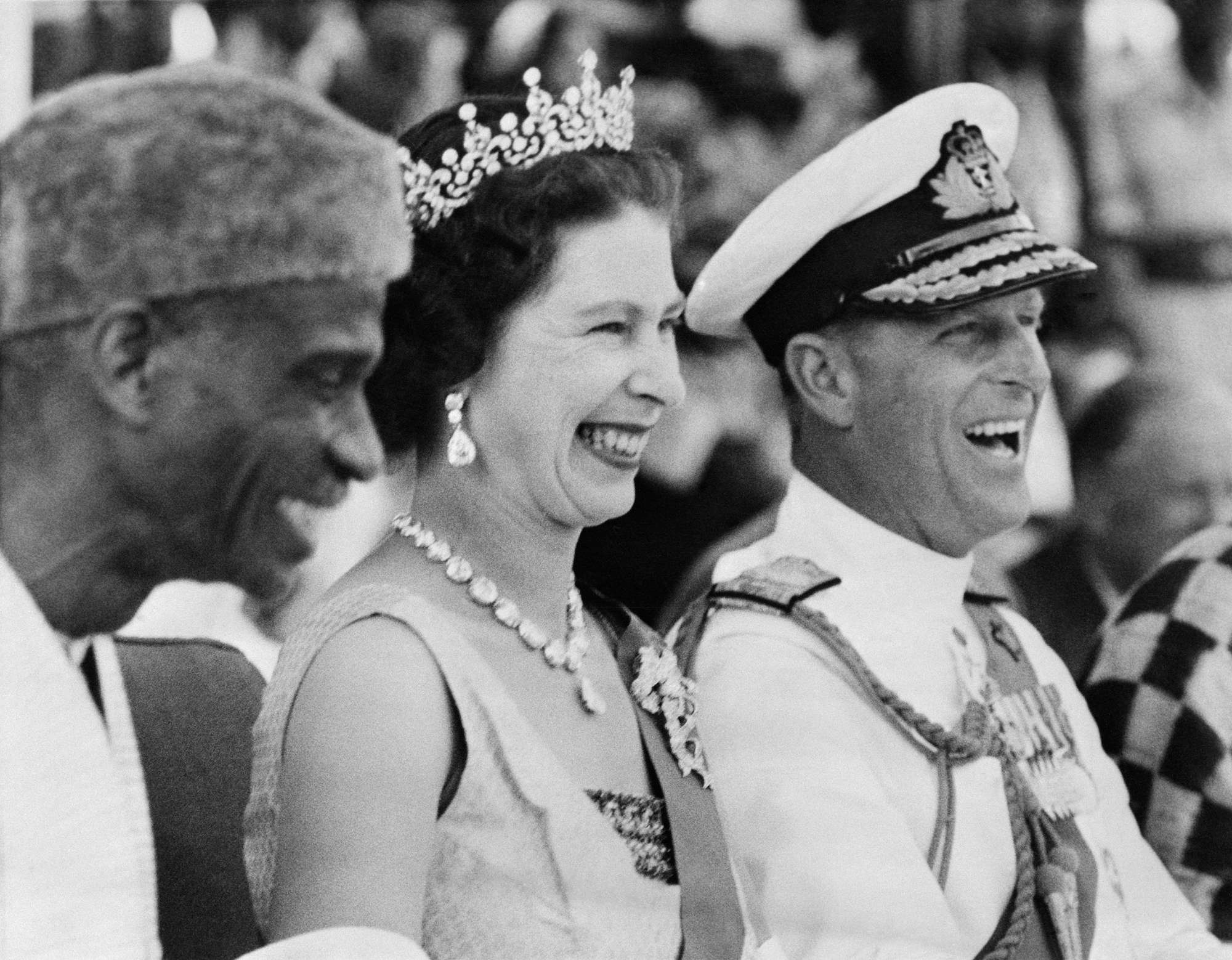 Before she was queen, Her Royal Highness, Queen Elizabeth II was referred to as Lisbeth by members of her families. Since Liz doesn't really seem to fit someone as iconic as a queen we certainly get that shortening of her name. However, what we can't seem to comprehend is why on earth the queen's husband, Prince Philip, the Duke of Edinburgh calls his wife, cabbage.
It's not as dreadful as it sounds. The term was derived from the French phrase "mon petit chou" which means "my darling." Translated from French to English the literal meaning is "my little cabbage." We all know that Prince Philip like to get a bit cheeky so it would make sense that he found the most absurd name to call the queen.
Next: The queen's childhood nickname. 
2. Shirley Temple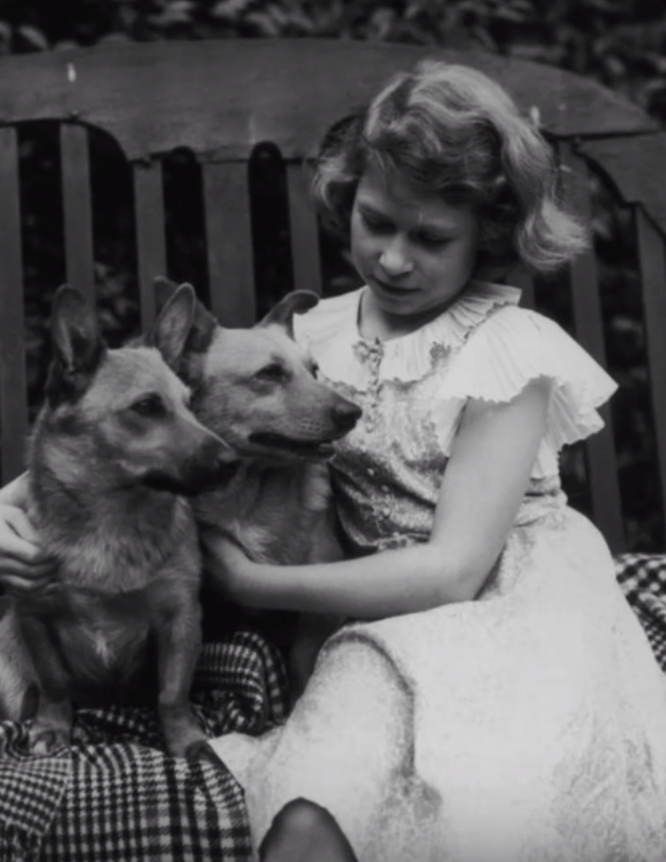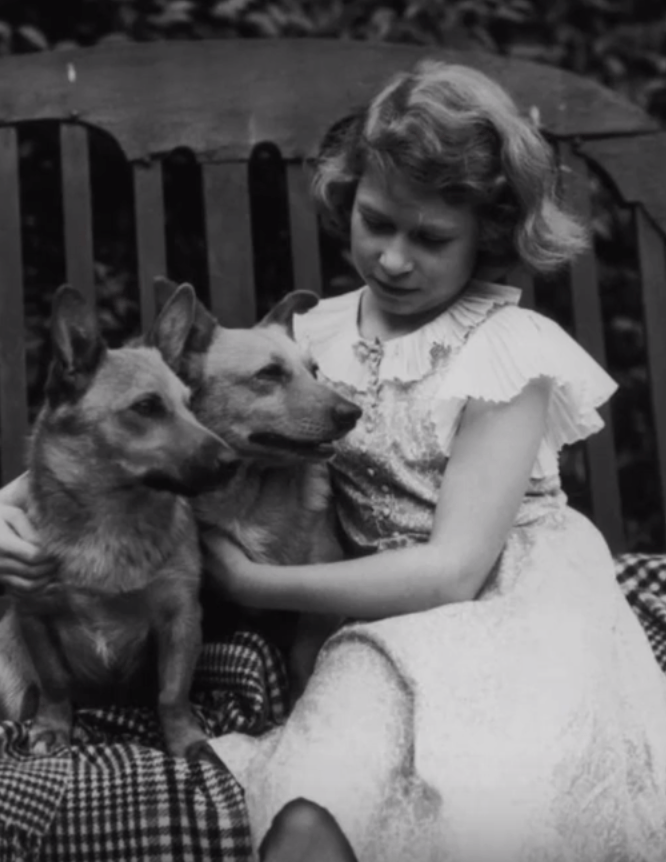 Though their relationship later became strained after he abdicated the throne and was revealed to be a Nazi sympathizer, Queen Elizabeth II was once close to her uncle, King Edward VIII. According to reports from Express, journalist Peter Morgan found letters between Edward and his wife, Wallis Simpson where they referred to the queen as "Shirley Temple" due to her curly hair.
Next: A thrilling nickname for grandma. 
3. Gary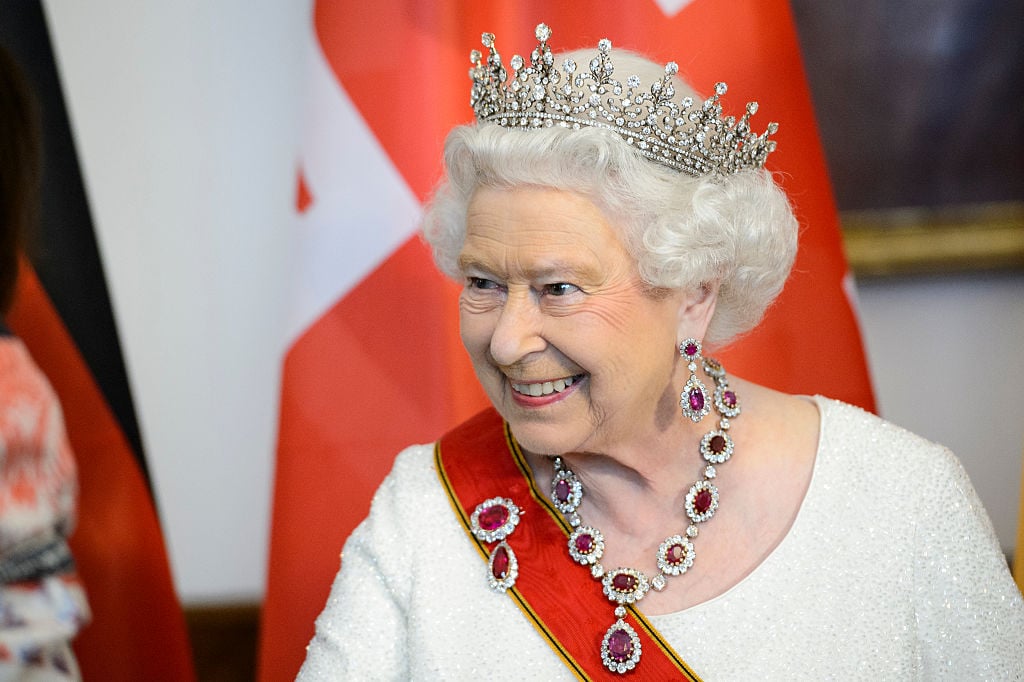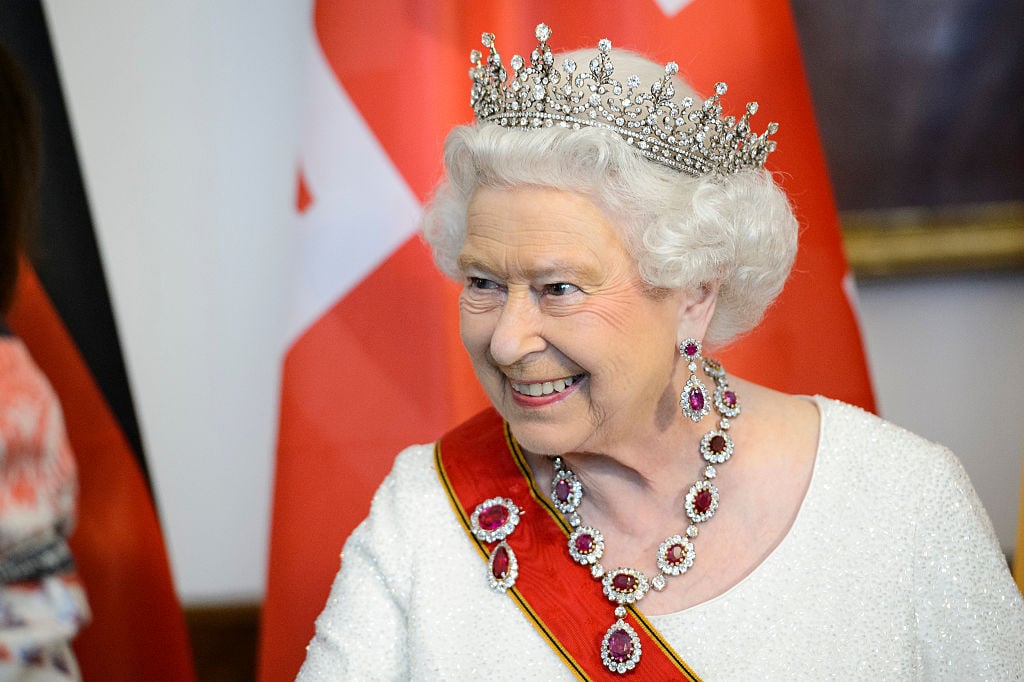 If "cabbage" wasn't terrible enough, the queen has also had the misfortune of being called Gary. Though her grandchildren call her Granny or Gran, before he could correctly pronounce the word as a small child, Prince William referred to his beloved grandmother as Gary.
Daily Mail high society gossip columnist Richard Kay revealed, "The Queen was on hand after William fell over at Buckingham Palace, bawling, "Gary, Gary." A guest who went to help asked who Gary was, assuming it must be a member of the royal household. "I'm Gary," explained the Queen, as she scooped him up. "He hasn't learned to say Granny yet."
Next: Some illicit nicknames 
4. Fred and Gladys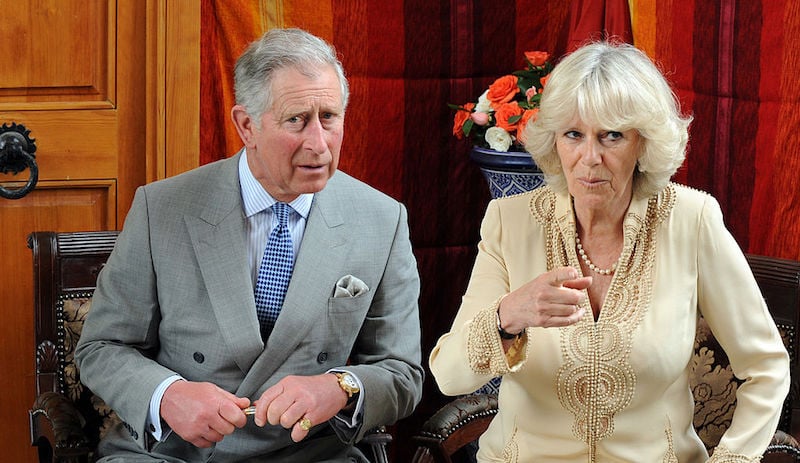 If you know anything about Prince Charles and Duchess Camila Parker Bowles then you know that their illicit love affair was the royal scandal of the century. They were romantically involved before they married other people and then they struck up an affair while they were still in their perspective marriages.
During this time, they began referring to themselves as Fred and Gladys, nicknames from Prince Charles' beloved Goon Show which was a British radio comedy program that ran from 1951 to 1960.
Next: Prince George's name for his great-grandmother. 
5. Gan-Gan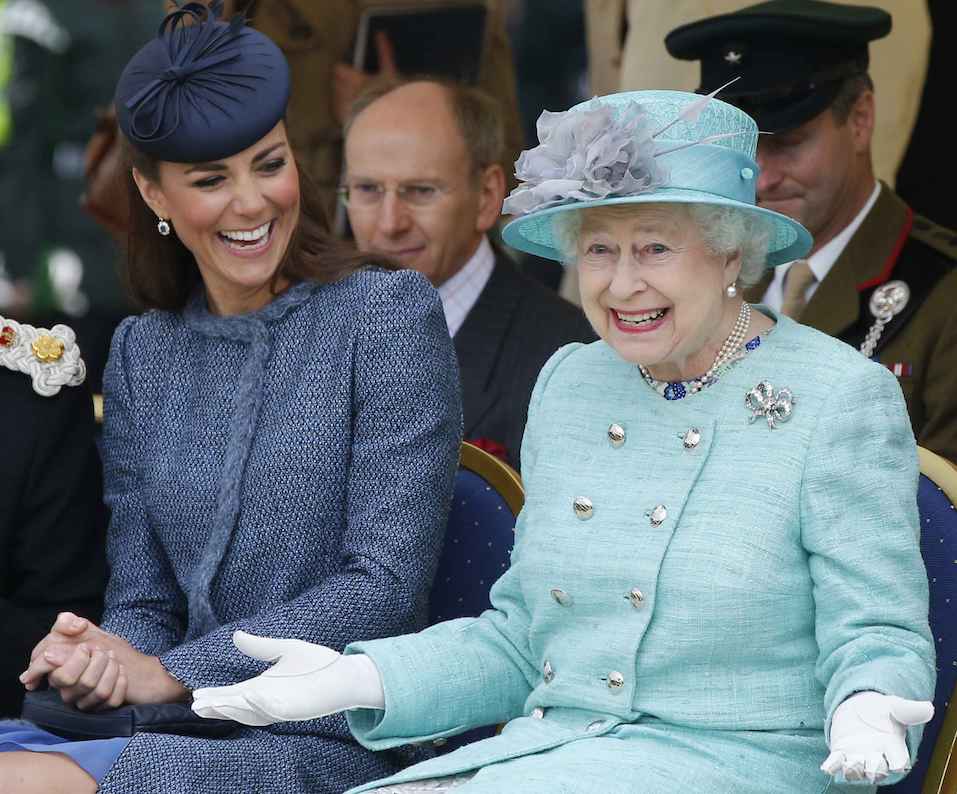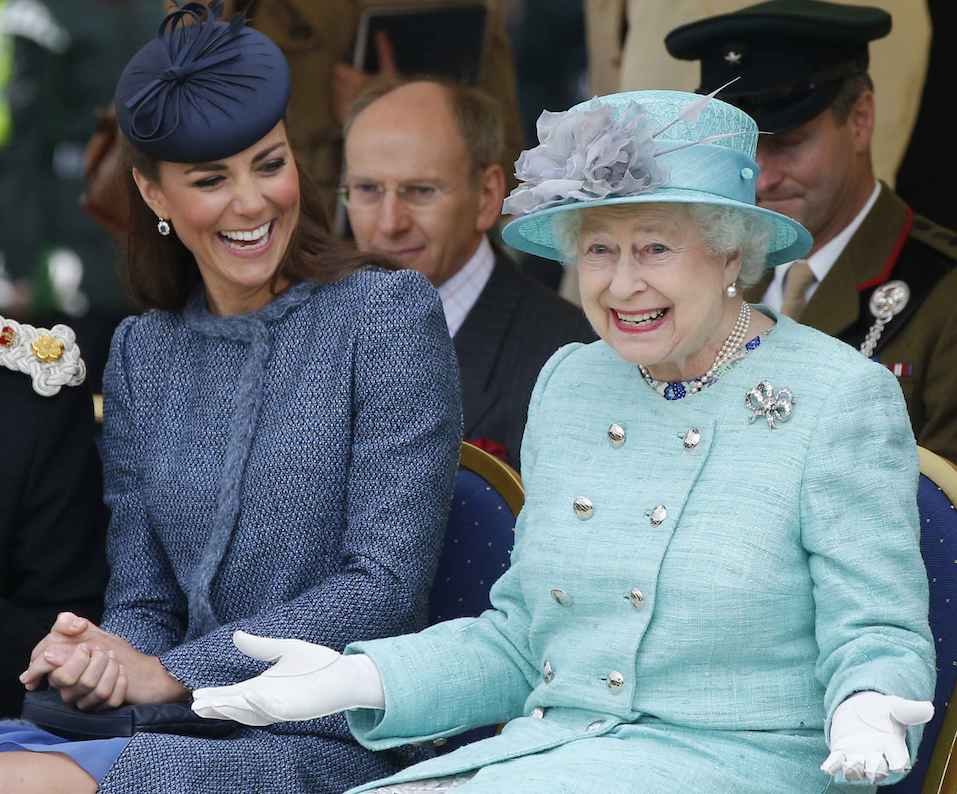 Though he's now school age when Prince George was a toddler he had the same issue as his father when it came to producing Granny. He called his great-grandmother, Gan-Gan. In a documentary on the Queen's 90th birthday, Prince George's mum, Kate Middleton, The Duchess of Cambridge explained, "George is only two-and-a-half, and he calls her Gan-Gan. She always leaves a little gift or something in their room when we go and stay and that just shows her love for the family."
Apparently, Gan-Gan isn't all that out of the box for the royal family. According to royal biographer, Kitty Kelley "Gan-Gan" was adopted by Prince Charles, William, and Harry to address their respective great-grandmothers.
Next: The name that Duchess Kate Middleton uses for her hubby. 
6. Babe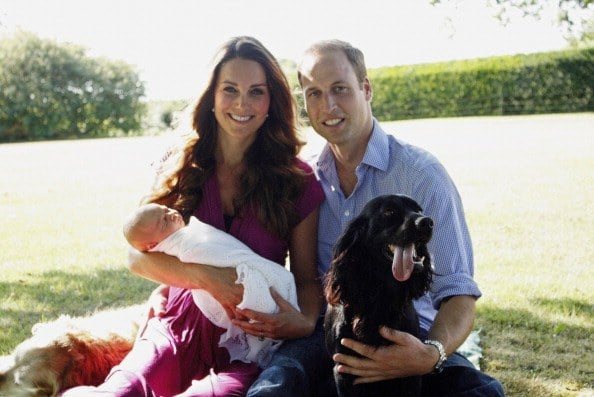 Unlike her grandfather-in-law Prince Philp, Duchess Kate Middleton likes to keep things simple when referring to her hubby, Prince William. Like most of us who can't be bothered to try and figure out an overly unique nickname, the Duchess of Cambridge simply calls Prince William, "babe."
During a 2016 visit to the Chelsea Flower Show when referring to some flowers, the duchess slipped up in her excitement and exclaimed, "Babe, we've got those. We've got loads of those."
Next: Duchess Kate is also known as MC. 
7. MC aka Mother Cambridge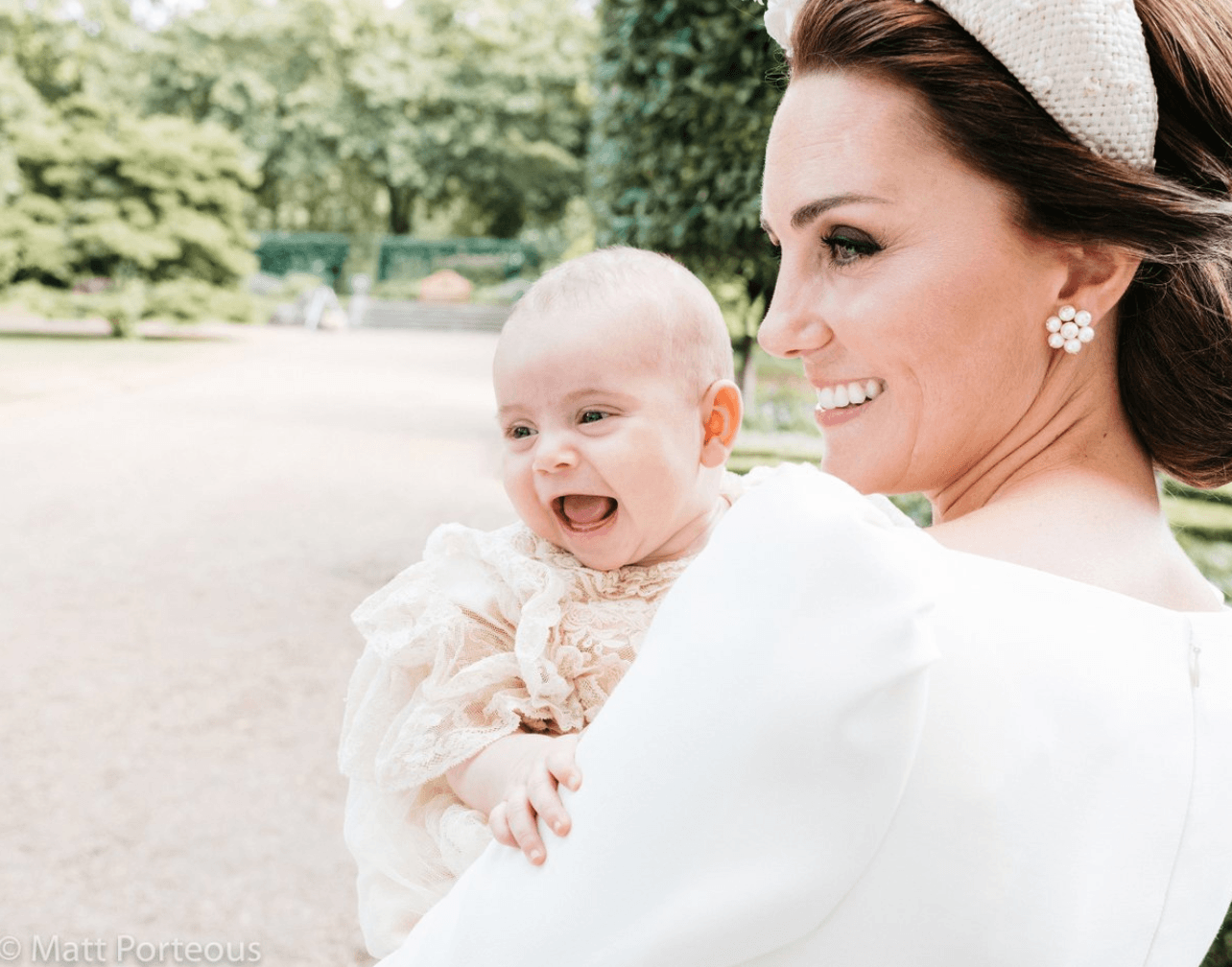 Middleton has her own nickname. Though Prince William calls his wife darling or "poppet," the royal staff began referring to her as "MC" or Mother Cambridge after she gave birth to her first child, Prince George.
Honestly, Mother Cambridge sounds beyond matronly. Surely they could have come up with something better to call the young and vibrant duchess.
Next: The perfect childhood nickname. 
8.  Squeak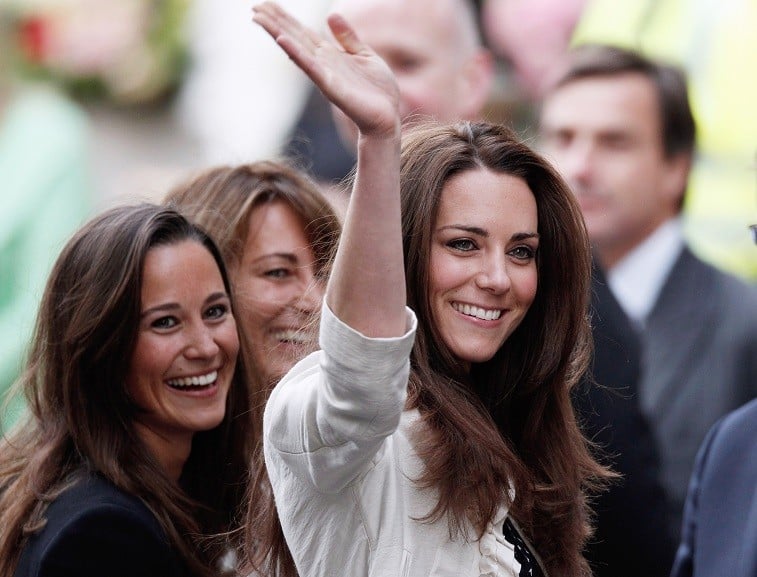 Though it probably isn't quite regal enough, we think Duchess Kate Middleton's childhood nickname was an absolute delight. Since her younger sister, Pippa Middleton was lovingly referred to as Pip; the duchess was given the matching moniker of "Squeak."
Actual perfection.
Next: Prince William's "street name."
9. Steve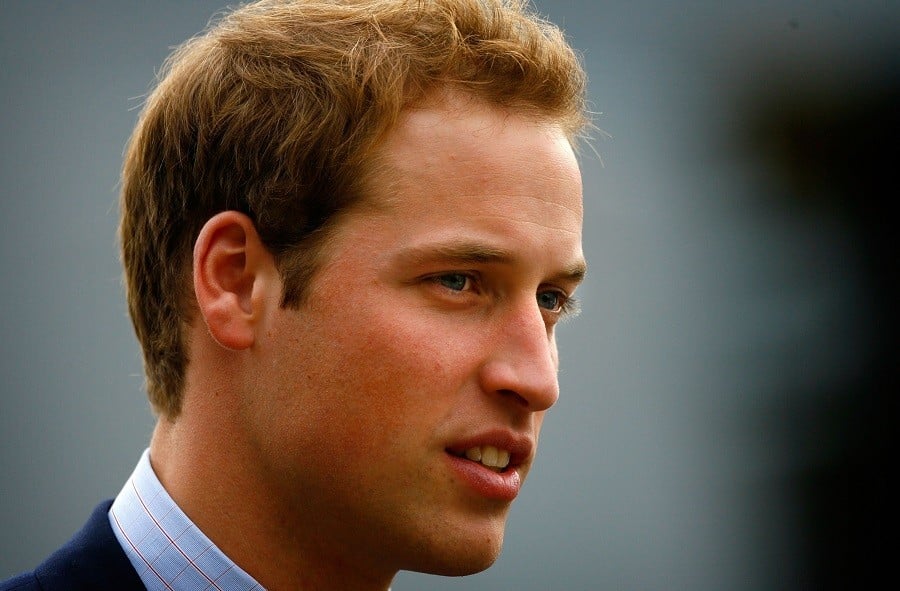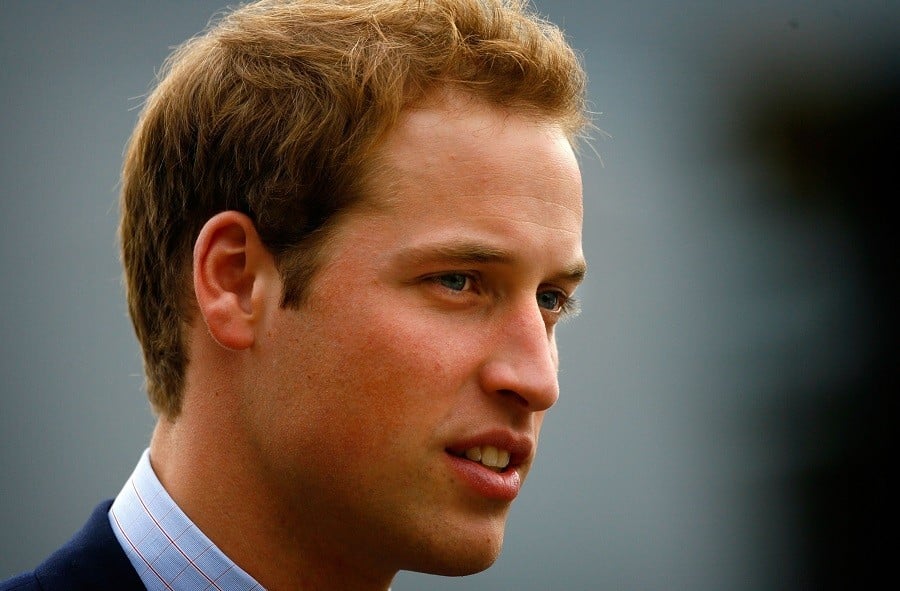 When you're second in line for the throne, your life isn't exactly your own. Therefore when he went off to  St. Andrew's University, Prince William chose another name to avoid journalists hounding him as he tried to attend class. We're pretty sure everyone already knew who he was, but they went along with calling him Steve just for the hell of it.
Next: Princess Diana's pet names for her firstborn son. 
10. Wombat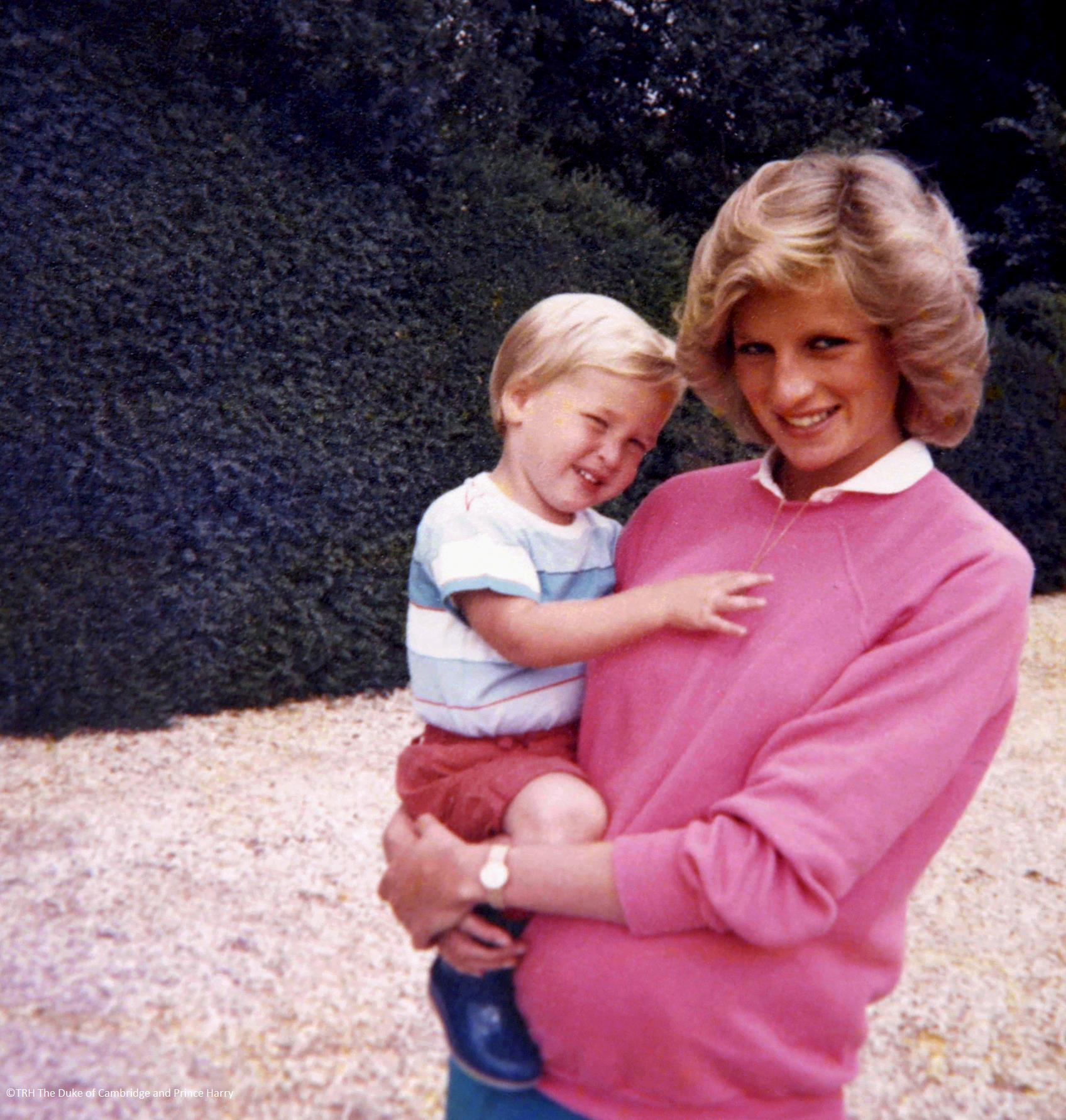 Prince William's college friends weren't the first people to refer to him by a nickname. His mother, the late Princess Diana had several pet names for her firstborn son. After visiting Australia when the prince was just two, she began calling him Wombat.
Additionally, according to Vanity Fair, she also referred to him as  "William the Terrible," because he was a rather naughty toddler and later on "The Deep Thinker."
Next: Duchess Meghan Markle doesn't call her husband Harry.
11. Haz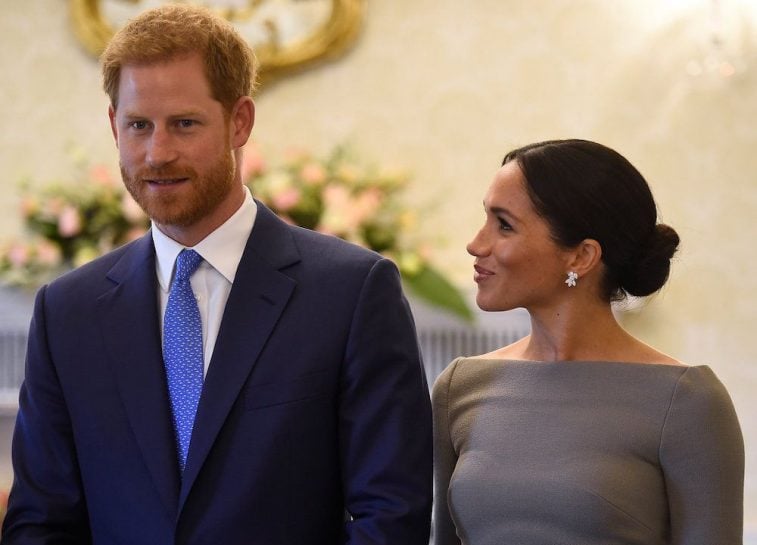 Though Prince Harry is the cutest royal ginger, he doesn't exactly have the loveliest sounding nickname. We'd probably always just refer to him as Henry. However, his wife, Duchess Meghan Markle has been a bit more creative when it comes to her honey's nickname. Meghan's friend Gina Nelthorpe-Cowne revealed that the Duchess calls her husband Haz. Meanwhile, the prince refers to his wife, simply as Meg.
Next: The name Prince Charles gave his daughter-in-law.
12. Tungsten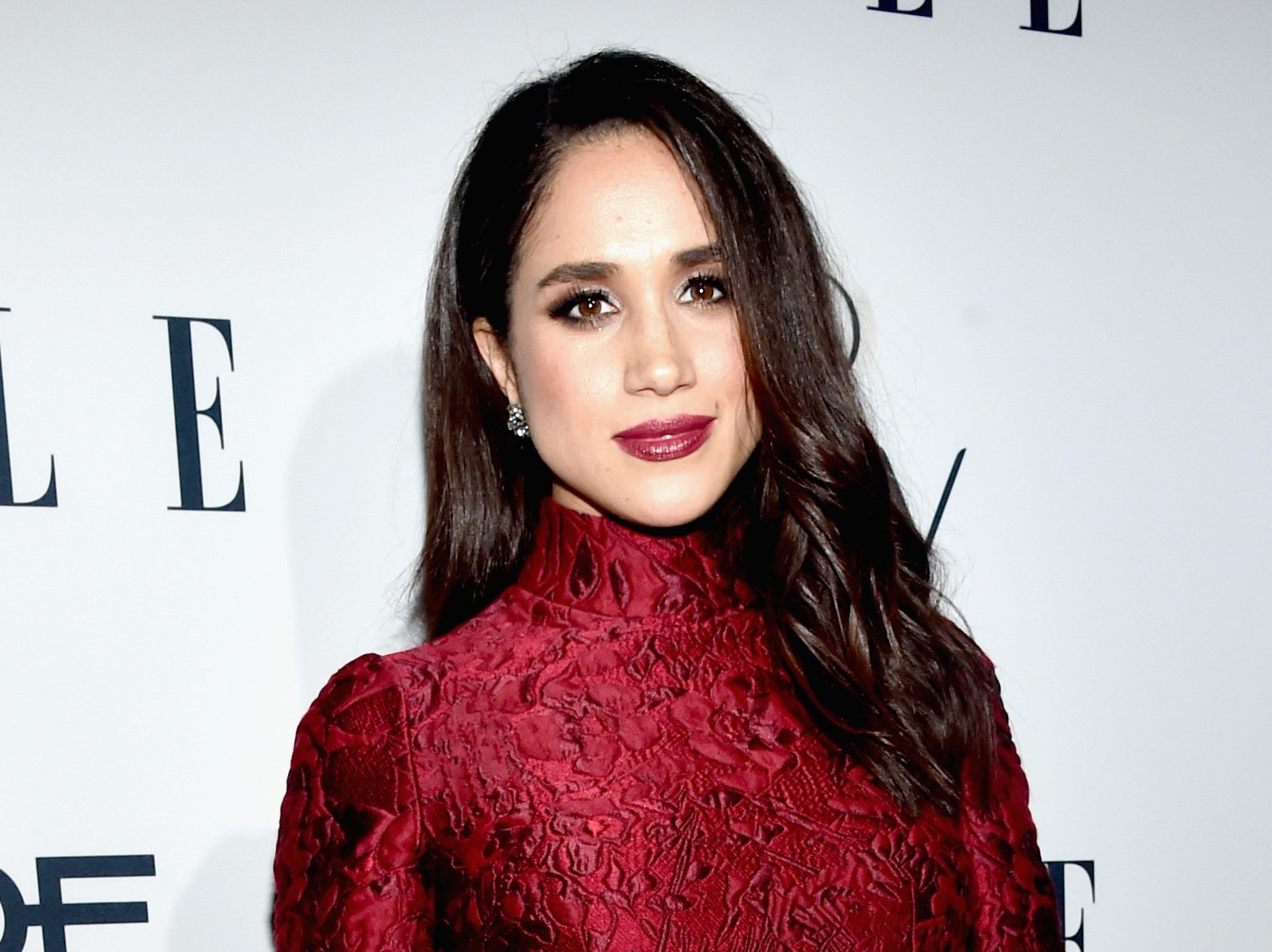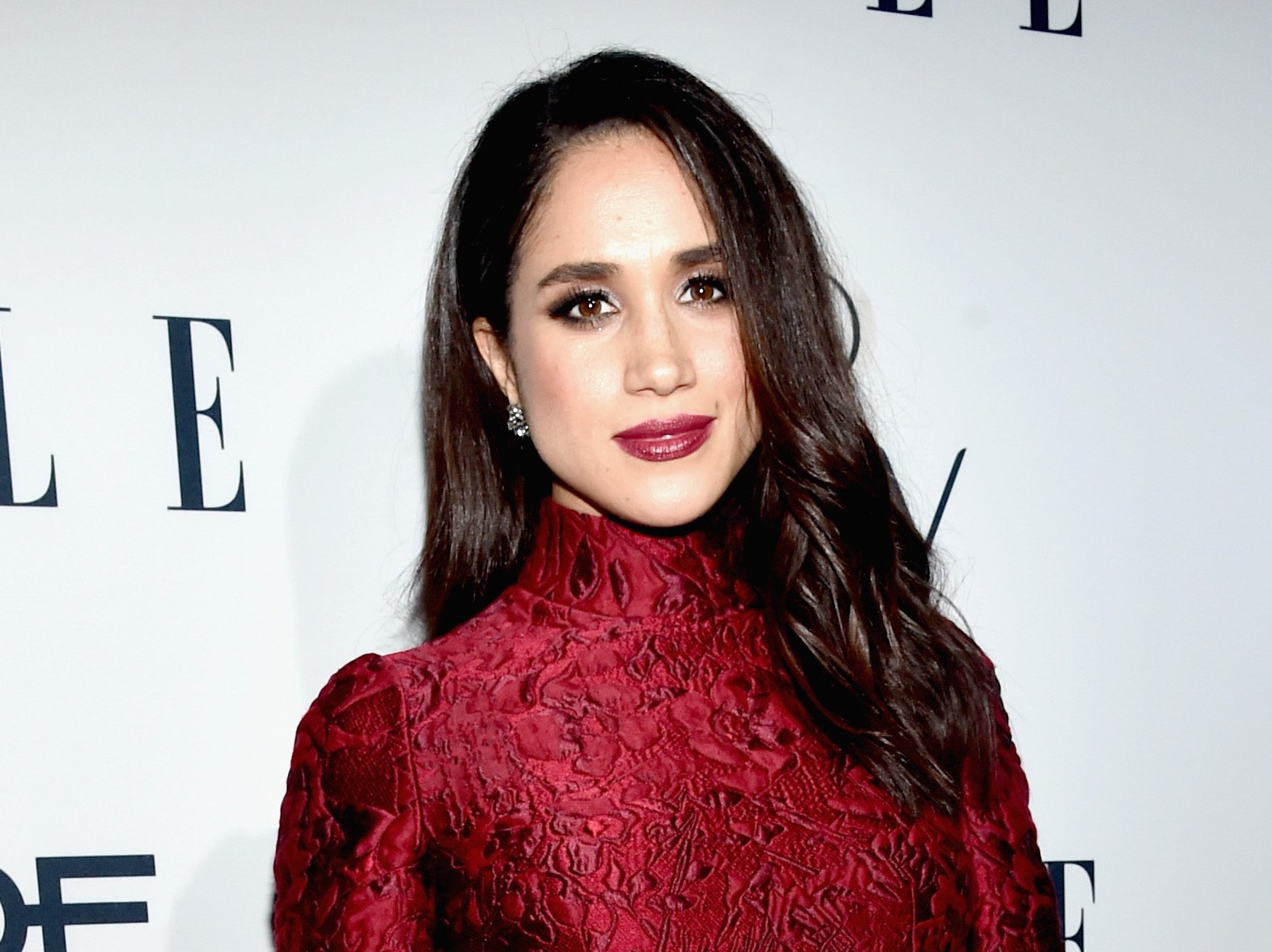 Though Prince Harry and Duchess Meghan Markle are all kisses and fairytale dreams, the duchess' father-in-law Prince Charles sees her as a tough cookie. After watching the way that she dealt with the relentless pressures of the spotlight, racist attacks, and her tragic paternal family spiraling out of control, Prince Charles had a new level of respect for Markle.
He now refers to his new daughter-in-law as Tungsten which is a type of metal because she is "tough and unbending."
Next: Prince Harry's bad boy name. 
13. Spike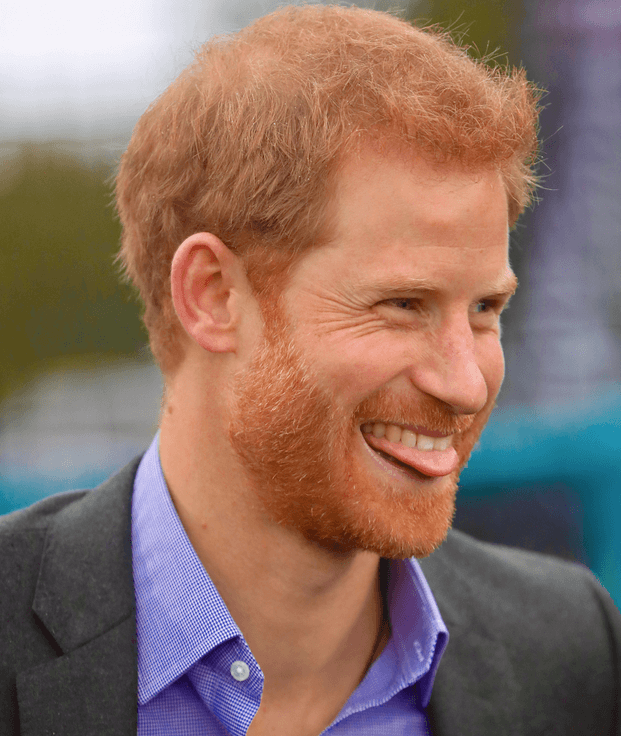 We all remember Prince Harry's bad boy antics in his late teen and twenties. During this period his friends called him Spike, and he even had a secret Facebook account under the name "Spike Wells" for years before the Palace found about and had it shut down with haste.
Being royal seems like the pits sometimes.
Next: A name that references the boy who lived. 
14. Potter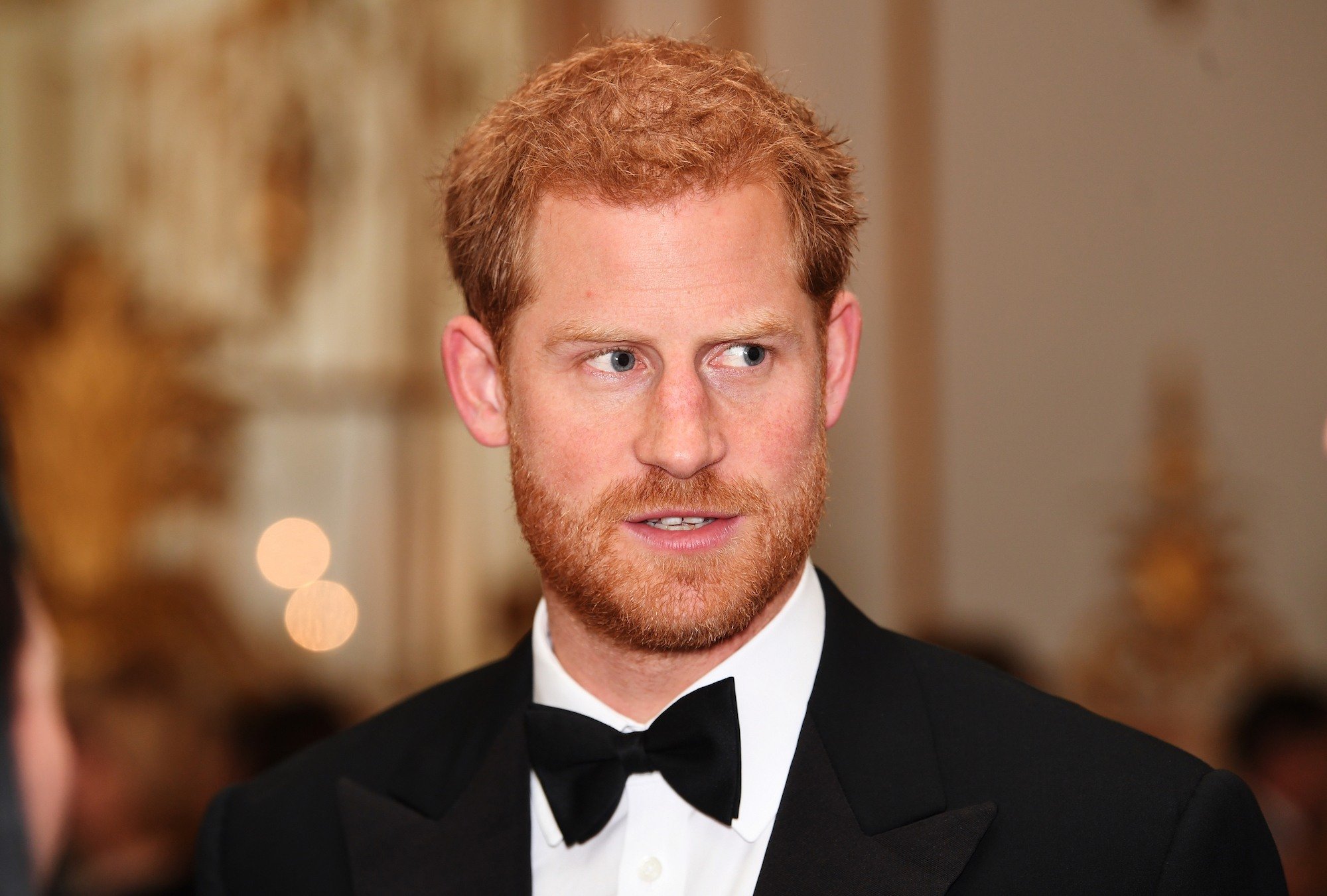 We're pretty sure that Princess Charlotte has taken up the role as the most magical member of the royal family. However, before she was born, Prince Harry held the title. His friends have been known to call him Potter, as in Harry Potter, the Boy Who Lived.
We're not exactly sure how the prince acquired this nickname, but he definitely seems Gryffindor material to us.
Next: The nickname that made Meghan Markle blush. 
15. My love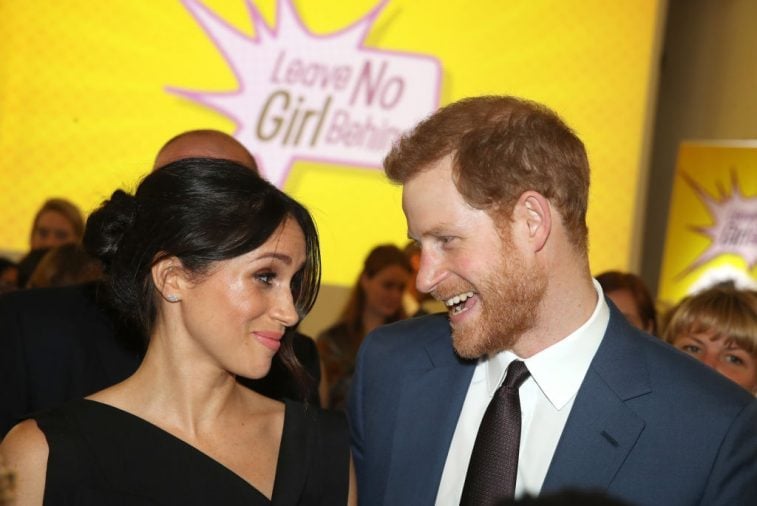 While attending a viewing of the play Hamilton in late August 2018, Prince Harry and Duchess Meghan Markle hung out with the cast, sang, and had a glorious time. However, the PDA-loving pair also accidentally revealed a secret pet name the duchess calls her husband.
The Suits alum and her hubby joined the Hamilton cast for photos on stage. The duchess then asked quietly, "Can you see, my love?" The entire Hamilton cast blurted out "AWWWWW," leaving Markle with a deep blush on her face.
How adorbs.