These Selena Gomez Instagram Posts Sparked a Huge Backlash
Selena Gomez may be the queen of Instagram, but the social media platform has gotten her into hot water from time to time. Whether she used her account to intentionally stir the pot with her exes or posted photos that came across as disrespectful, she has 133 million followers (and counting) watching her every move.
These are the times Gomez sparked a huge backlash on Instagram — and you won't believe what made the singer turn her account private.
1. Breaking the dress code in Abu Dhabi
Gomez received a huge amount of heat after her visit to Abu Dhabi in 2014. She posted a photo to her Instagram page of herself inside the Sheikh Zayed Grand Mosque, while flashing her exposed ankle. This is a huge no-no when it comes to the mosque's dress code. Its official website even reads, "Long, loose fitting, ankle length trousers or skirts for women and men. Women must wear a headscarf."
She received numerous comments on her post condemning her behavior. One user wrote, "Please respect yourselves! This isn't a place to take pictures like this. It's a holy place where u should be polite and respect yourself. #itsallaboutrespect."
Gomez has since deleted the photo, but it doesn't erase the fact that she offended numerous people with her post.
Next: Only Gomez knows what she meant by this.
2. Her cryptic message after splitting from The Weeknd
When Gomez and The Weeknd were one of Hollywood's hottest couples, they seemed happy as can be. However, all that came crashing down when Gomez's ex, Justin Bieber, came back into the picture.
Pretty much immediately after Gomez and The Weeknd announced their split, the starlet reunited with Bieber. The Weeknd then proceeded to remove any photos of Gomez from his Instagram page, hinting that their split likely did not end on particularly good terms.
Gomez's first post after his Instagram purge was a pouty selfie with the caption, "All apologies." Many took it to mean that she was facetiously directing it toward her ex, but she very well could have been genuinely apologizing. Only Gomez knows for sure.
Next: Fans vowed to unfollow Gomez after this post.
3. Expressing her opinion on the Israel-Palestine conflict
Gomez found herself receiving backlash in 2014 when she weighed in on the Israel-Palestine conflict. She posted a photo that read, "It's about humanity. Pray for Gaza." She captioned the post, "Please pray for those families and babies today. Please always remember what's important in life. It's not any of this. We are here to help, inspire and love. Be that change. #wearethenextgeneration."
Although many defended Gomez, a number of her followers were outraged. Many announced they'd be unfollowing the singer in protest. One wrote, "Are you serious Selena?… posting this goes against all your Jewish fans. I am so insulted and disgusted right now."
She tried to calm the waters by posting on her page again, writing, "And of course to be clear, I am not picking any sides. I am praying for peace and humanity for all!"
Next: She got stuck in the middle of these inappropriate photos.
4. A hacker posted nude photos of Justin Bieber to her account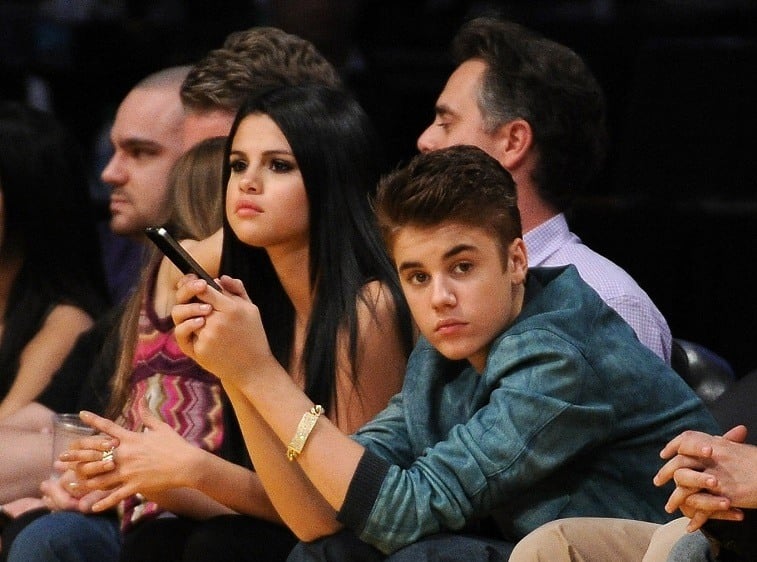 With Gomez's popularity on Instagram, it's no surprise that a hacker went after her account. What they leaked, however, was more of an embarrassment for her ex than for her. The hacker posted nude photos of Bieber to her account in August 2017, according to Variety.
Her account was taken down immediately, but considering how many followers she has, more than a few people probably saw the photos. Once her account was restored mere minutes later, the photos were gone.
Even though Gomez wasn't the one to post the photos, she was stuck facing the controversy surrounding the images.
Next: Fans thought she was sending an alarming message.
5. An alarming teaser photo for her new single
Gomez filled her Instagram page with teasers for her new single, "Bad Liar," but one of those photos stood out among the rest. It features the singer lying on her side, appearing to be nearly in tears. Her arm is covered in bandages, and she's wearing a medical bracelet that reads, "RISK."
Although the bracelet indicates being a "fall risk," likely due to her battle with lupus in 2017, many assumed her photo insinuated a suicidal message. Fans questioned Gomez's intentions in the comments, but Petra Collins came to her defense.
Collins responded to one user that it was "not at all" about suicide. She wrote, "Selena came straight from the hospital to this shoot — from being there for lupus."
Next: This collage of photos is more passive aggressive than it looks.
6. Airing out her dirty laundry with Bieber
Although Gomez and Bieber may now be back together, they both threw shade at each other on Instagram back in August 2016. It all started with Bieber threatening to make his Instagram private after nasty comments from fans about his girlfriend (at the time), Sofia Richie.
Gomez had something to say about it, commenting, "If you can't handle the hate then stop posting pictures of your girlfriend lol — it should be special between you two only. Don't be mad at your fans. They love you."
Bieber responded to the comments, and in the midst of their banter, accused Gomez of cheating on him with Zayn Malik and claimed she used him for attention. Gomez, however, accused Bieber of cheating "multiple times."
She then posted her own photo, which included a collage of photos of herself posing with fans (pictured above). Her caption read, "My whole life. You matter most. Thank you for letting me do what I love every day." While we don't doubt she was genuine, she was definitely using it to add fuel to the fire against Bieber.
Next: She made her Instagram private after posting this.
7. Calling out Billboard for making her seem ungrateful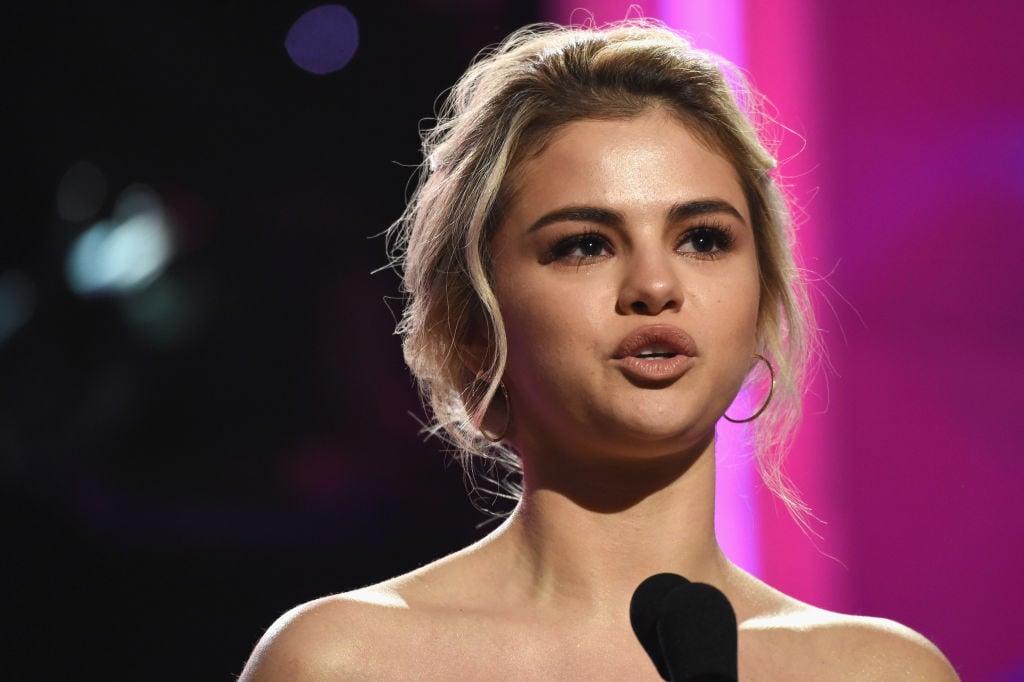 Gomez was not happy with Billboard, and she used her Instagram to show her anger. The magazine published an interview with Gomez, which she says portrayed her to be some "ungrateful celebrity." 
The writer of the piece, Brooke Mazurek, pointed out a five-foot teddy bear in Gomez's home during their interview. Mazurek wrote, "'I know, I know,'" says Gomez, rolling her eyes, acknowledging that the stuffed animal doesn't quite blend with the trio of armchairs nestled in the inviting, marble-accented nook. She added that Gomez said, "It was a gift, and at first I thought, 'This is so ridiculous, I can't wait until I give it away to another person.'"
Gomez clearly did not agree with the writer's recollection. She posted a screenshot of the article to her Instagram story with her own message written overtop: "Never will I let another human being guess my words ever again. Or invite them in my home. That is so hurtful. The most 'ridiculous' part of that is no one knowing my heart when I say things."
The singer then proceeded to make her Instagram account private, shutting out anyone other than the millions of followers she already has. It seemed like anyone who wasn't following her went into a frenzy, but Gomez posted to her Instagram story again, writing, "I need some alone time."  
It appears her alone time is up, considering her account is open to everyone once again.
Check out The Cheat Sheet on Facebook!