These 'Shark Tank' Contestants Went Bankrupt
Appearing on Shark Tank might seem like the first step toward fame and fortune, but things don't always work out for the eager business owners who show up to pitch their ideas. Many contestants aren't able to reach a deal with the Sharks, and even if they do, the agreements sometimes fall apart off-camera. Sometimes, the investors pass up on companies that later go on to be hugely successful, like Copa Di Vino and the Ring doorbell.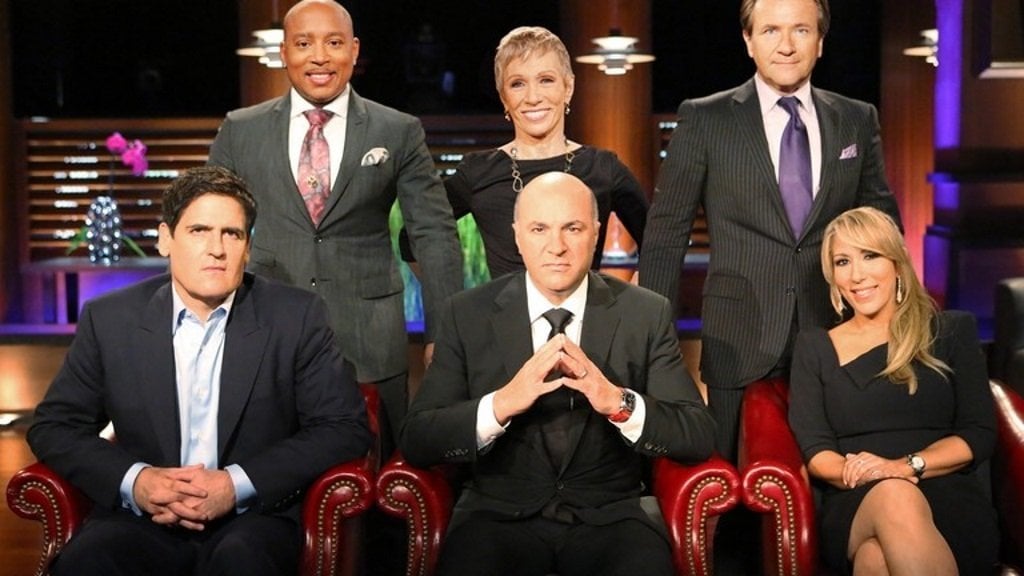 And then there are the businesses that fail completely. In a cutthroat world, even earning a coveted spot on Shark Tank and benefitting from the publicity that comes with it isn't enough to succeed. Here are some Shark Tank companies that either went bankrupt or have gone out of business since appearing on the show.
1. Vermont Butcher Block
Donald Glickman appeared on season four of Shark Tank, pitching his cutting boards and other products. The Sharks passed, but Glickman persisted. He got funding from the Vermont Flexible Fund, which provides financing to Vermont-based companies, the Burlington Free Press reported. But by 2018, the Vermont Butcher Block company was out of business and Glickman was bankrupt, leaving behind nearly $800,000 in debts to the fund, banks, and other partners.
2. Toygaroo
Toygaroo was supposed to be the "Netflix for toys," according to founder Nikki Pope, who pitched her business on the second season of Shark Tank. She made a deal with Mark Cuban and Kevin O'Leary, offering a 35% stake in the company for $200,000. It turned out to be a big mistake – just a year after they made their investment, Toygaroo was bankrupt.
3. Body Jac
Back in 2009, Sharks Barbara Corcoran and Kevin Harrington sank $180,000 into Body Jac, a machine that was supposed to help people do push-ups correctly. What exactly happened to the company is unclear, but by 2012, the product had been discontinued. Corcoran later called it the "worst investment" she'd made.
4. How Do You Roll?
This fast-casual sushi concept seems like guaranteed success, so much that Kevin O'Leary offered he co-founders $1 million for a 20% stake in the business in 2013. But after opening several locations in at least four states, the company seems to have gone belly up. There's been no activity on their Facebook page since 2015, and the website no longer exists.
5. Wired Waffles
The Sharks weren't interested in investing in these super-charged, caffeinated waffles when inventor Robert Sullivan pitched them on the show in 2012. After leaving the show without a deal, he tried selling the waffles on Amazon, but it seems that didn't work out, and there's no evidence of them being available for purchase online in 2018.
6. Brewer's Cow Ice Cream
People love beer, and they love ice cream, but putting them together wasn't a recipe for success for the founders of Brewer's Cow Ice Cream. The Sharks weren't impressed with their pitch, even though they supposedly had an order for the product from Whole Foods. As far as we can tell, the product isn't available for purchase and the company is no longer in business.
7. Elephant Chat
Elephant Chat was a cute idea that just didn't work for the Sharks. The product, a stuffed elephant in a silver box, was a tool couples could use to make it easier to talk through "the elephant in the room." But the stuffed animals was too expensive to make and none of the Sharks were interested. Unfortunately, Elephant Chat didn't seem to work for the husband-wife couple who invented it either. According to the Shark Tank Blog, they split up and their product is no longer for sale.