These 'Spider-Man: Far From Home' Characters Originally Got Blipped Too
Spider-Man: Far From Home was the first movie after Avengers: Endgame to deal with the five-year time jump after Thanos snapped half the universe out of existence. It turns out there were even more Snap-related scenes that didn't make the cut. Spider-Man: Far From Home is out on Blu-ray today, so you can see Peter Parker (Tom Holland)'s European vacation and Mysterio (Jake Gyllenhaal) holograms in HD.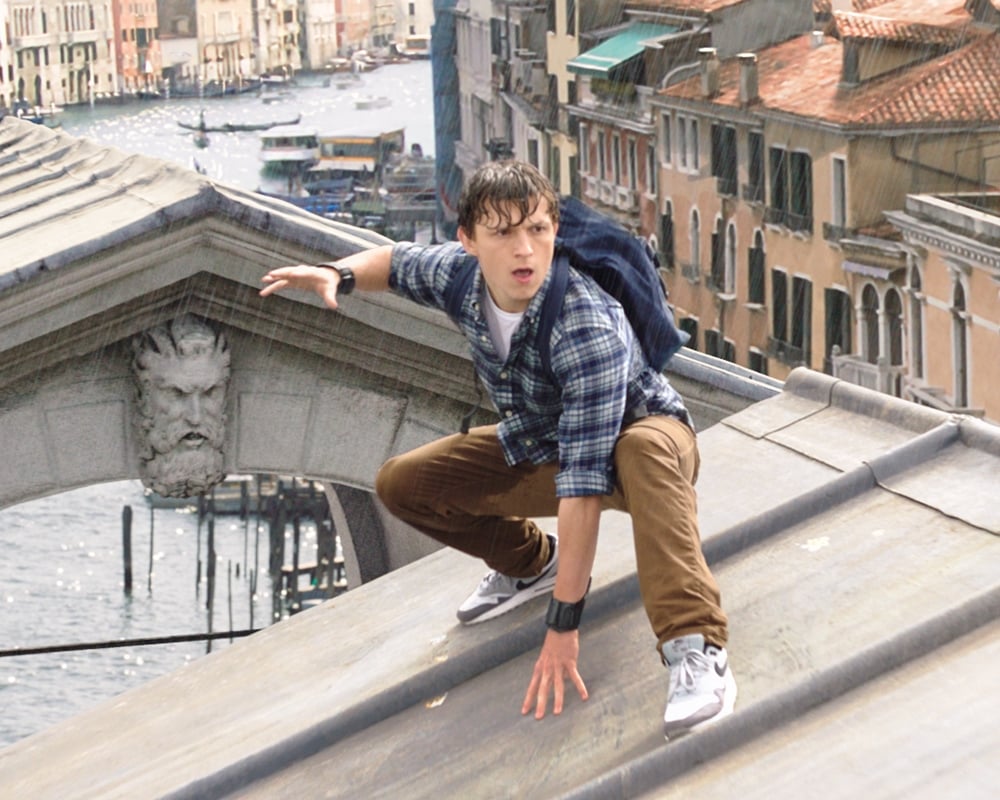 Holland, Gyllenhaal and the filmmakers speak about making Spider-Man: Far From Home in the bonus features too. Showbiz Cheat Sheet watched the extras and learned these five things about Spider-Man: Far From Home. You can get it on Blu-ray, 4K UHD and DVD now to explore more.
These two classmates blipped
Spider-Man: Far From Home opens with a memoriam montage of all the characters who didn't make it through Avengers: Endgame. In the deleted scenes, that Midtwon Technical High School AV club news report was a bit longer. Hosts Betty Brant (Angourie Rice) and Jason Ionello (Jorge Lendenbourg Jr.) actually got snapped too.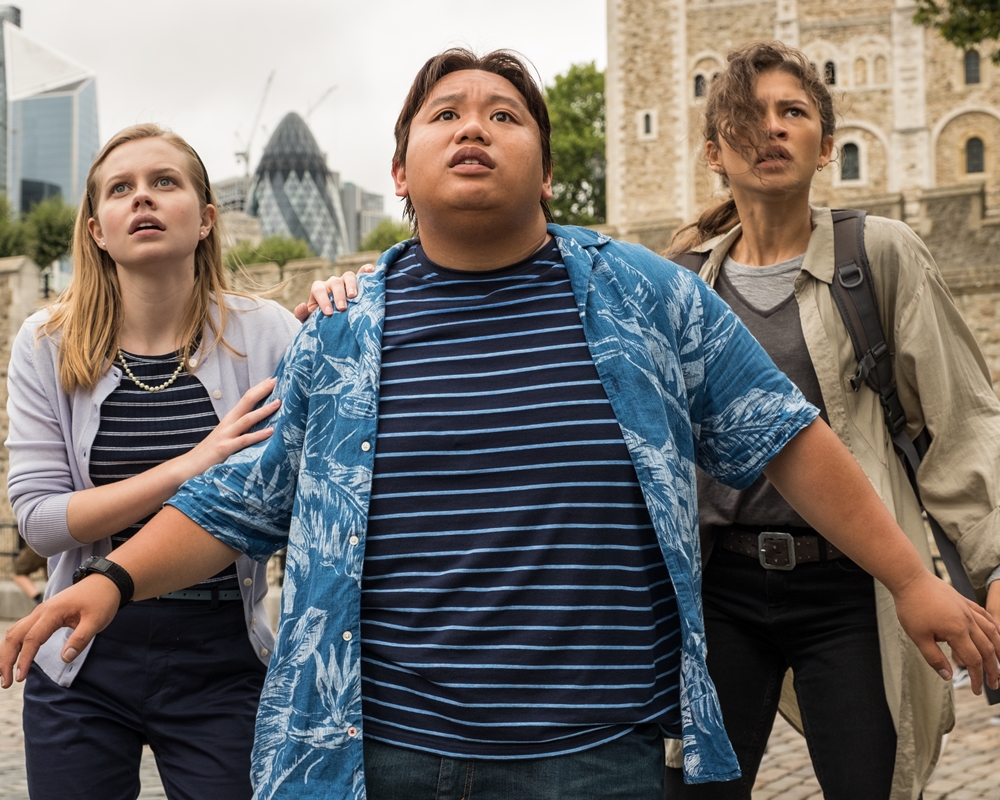 At Midtown Tech they called it The Blip, but Betty and Jason fade out, and then reappear, presumably five years later. Did they keep rolling that whole time? They never finished the visual effect of Jason and Betty getting dusted so this scene must have gotten the axe early.
This was Tom Holland's favorite suit in 'Spider-Man: Far From Home'
Peter Parker (Holland) actually wears four Spider-Man suits in Far From Home. Holland said his favorite was the all black Stealth suit.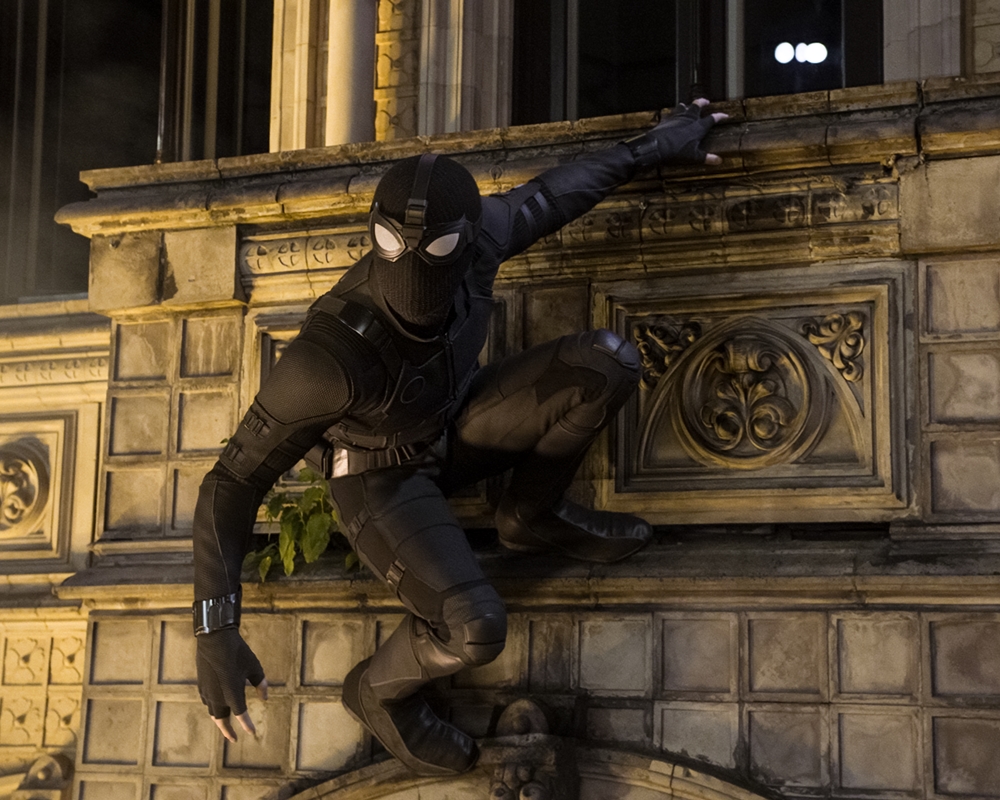 "It was nice for me because it's totally different and totally fresh," Holland said. "It's much comfier than teh spandex and it also looks pretty badass too."
Jake Gyllenhaal held out for Mysterio
Jake Gyllenaal says he'd been approached for many Marvel movies before and he held out for the right one. Perhaps he's referring to the time he almost replaced Tobey Maguire in Spider-Man 2 when Maguire's back problems seemed too serious for the physicality of the role. Gyllenhaal implies he'd been offered other Marvel heroes, and perhaps that was their mistake.
"I've talked to Marvel over the years about different characters to play," Gyllenhaal said. "As interested as I've been, I've never really felt right about it until this moment, probably because I do like a villain a little bit more than a hero."
'Spider-Man' comic book scenes and more Easter eggs
Spider-Man: Far From Home is full of Easter eggs from classic Spider-Man comics and the general Spider-Man lore. Hydroman, the elemental Spidey faces in Venice, comes from the comic. The finale at Tower Bridge comes from Spider-Man issue 91.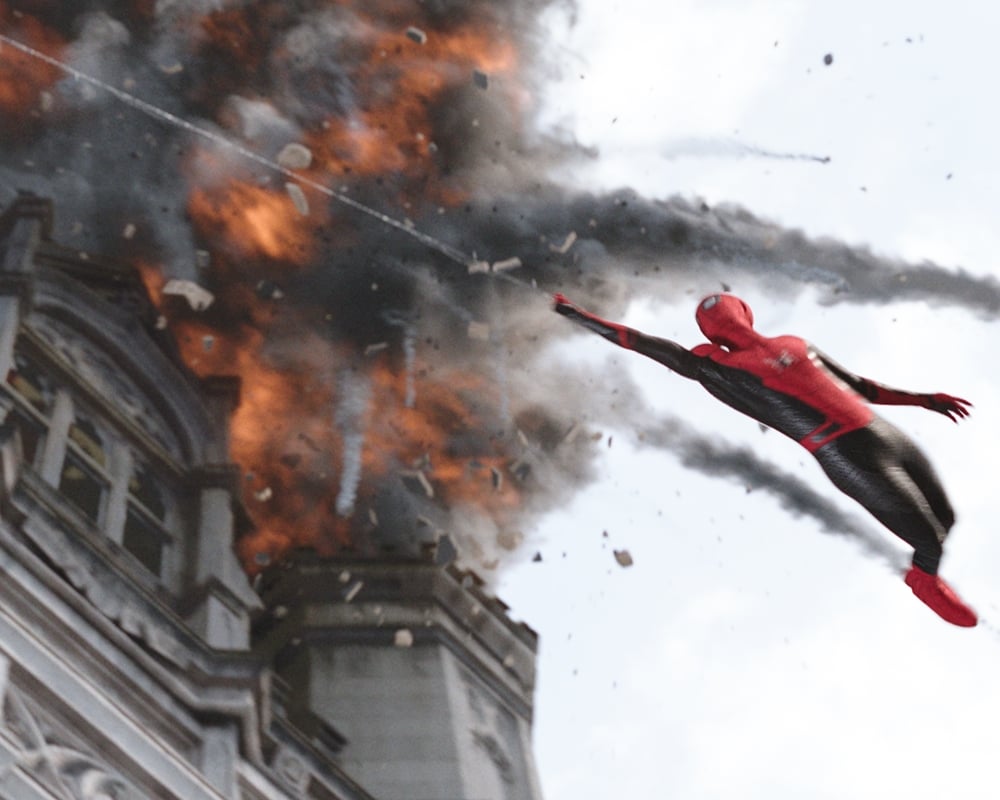 Cyclone, the wind elemental is from Amazing Spider-Man issue 143 and Molten Man from issue 28. That issue is also coded in Nick Fury's license plate. Some even more subtle Easter eggs include Peter Parker's suitcase. The initials on the suitcase are BFP, for Ben F. Parker, Uncle Ben.
Tom Holland and his brothers are bringing attention to charity
Tom Holland and his brothers work with charities worldwide and Holland devoted 11 minutes of the Spider-Man: Far From Home bonus features to bring attention to them, especially the Lunchbowl Network in Kenya. The Lunchbowl Network sets up schools and food for children in Kibera, Nairobi.
"Through your support, we've been able to help the Lunchbowl Network in a number of ways," Holland said. "We have brought two 40-seater school busses which has allowed the Lunchbowl Network to open up a second school which will keep kids in education until they're 14 years old. They can go on school trips and see these wonderful animals that we all know and love but they have no idea about."