These Stars Are the Lucky Ducks in the $1 Million Club Right Now
What does it take to earn a massive per-episode payday on TV these days? Talent? Check. High-profile name? Double-check. A buzzed-about show? Yep. Here are the celebrities raking in a cool $1 million per episode as of now.
Two old 'friends' are raking it in big time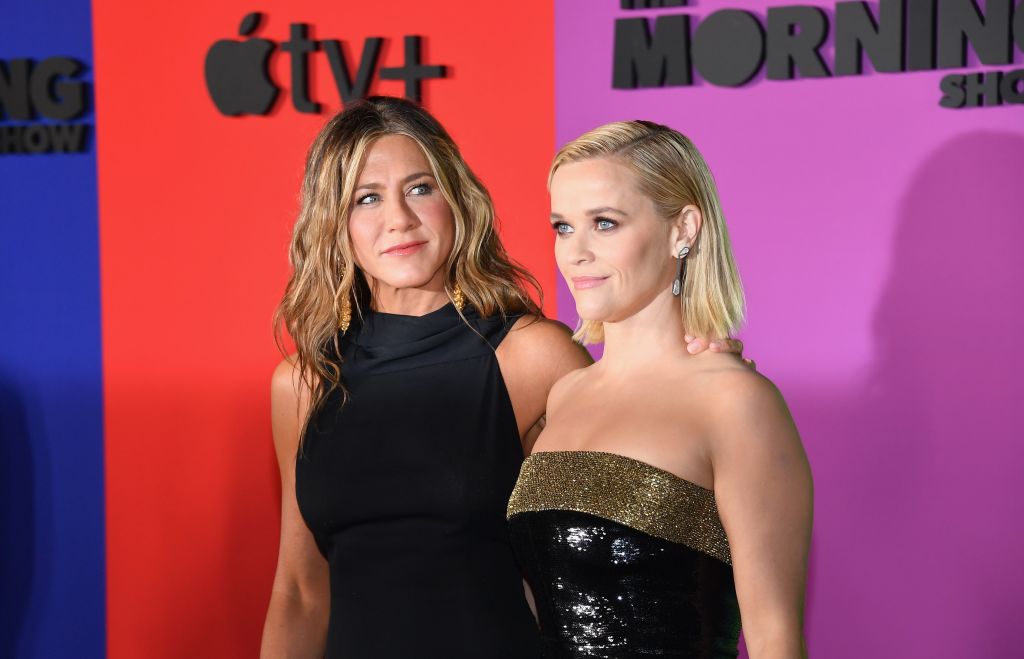 It's no surprise Apple TV's launch changed the way you think of two former Friends forever. Jennifer Aniston and Reese Witherspoon's The Morning Show became part of history with the Apple TV launch.
Not only did the streaming service give others a run for their money, so to speak, they've upped the ante for all actors by agreeing to pay each of its leading stars $1 million per episode.
According to The Hollywood Reporter, Witherspoon leveraged her Big Little Lies Season 2 salary, which included $1.25 per episode plus executive producing fee and points on the drama's backend, to garner The Morning Show's big payday.
Aniston likely received the same amount as she can point to similar earnings in the later season of Friends. Witherspoon's new salary is a huge jump from her former $250,000 per episode of Big Little Lies in season 1 of the HBO hit.
These celebrities found success on big and small screens
Kidman also raked in the big bucks alongside Witherspoon on Big Little Lies. She made a reported $350,000 per episode in season 1 with an increase to $1 million per episode in season 2. She's using that to her advantage to get the same pay for her part in Hulu's Nine Perfect Strangers.
Joining Kidman in that payscale is Jeff Bridges for his role in Hulu's The Old Man, Kerry Washington for her Hulu series, Little Fires Everywhere, and Steve Carell in Netflix's Space Force. All of these actors will make $1 million per episode, or more, for their part.
"At this particular moment in time there's a feeding frenzy," Dante Di Loreto, Fremantle president of scripted entertainment for North America told Variety.
"There's a lot of money that has been dropped into the television universe because of new companies entering the market and a desire to make an impact really quickly."
Other stars, like Norman Reedus in The Walking Dead, as well as those in The Big Bang Theory and Game of Thrones, only received a bump to the $1 million per episode range after ratings skyrocketed, "merchandising deals" or "syndication pacts."
Why the sudden payday increase?
These days, TV rules the roost. Many A-list stars have abandoned feature-length films to star in a TV series. Alongside this change came the way of the streaming service, making entertainment more accessible than ever before.
"Every actor is available now," one agent told Variety. "They used to say, 'No interest in TV.' You can't say that anymore. There are certain people who won't do broadcast, and people who won't do basic cable. But I wouldn't even take someone like Leonardo DiCaprio off the table. Why wouldn't Leo do an eight-episode limited series? It's as good as a movie."
Likewise, it won't be long before bigger paydays are the norm. If someone like Tom Cruise were to shop a project for TV, that $1 million paydays might be upwards of $2 million per episode.
Regardless of how much big-name celebrities bring in, we're just grateful for the work they're putting out for all of us to enjoy.