These Unseen Nick Jonas and Priyanka Chopra Wedding Photos are Hilarious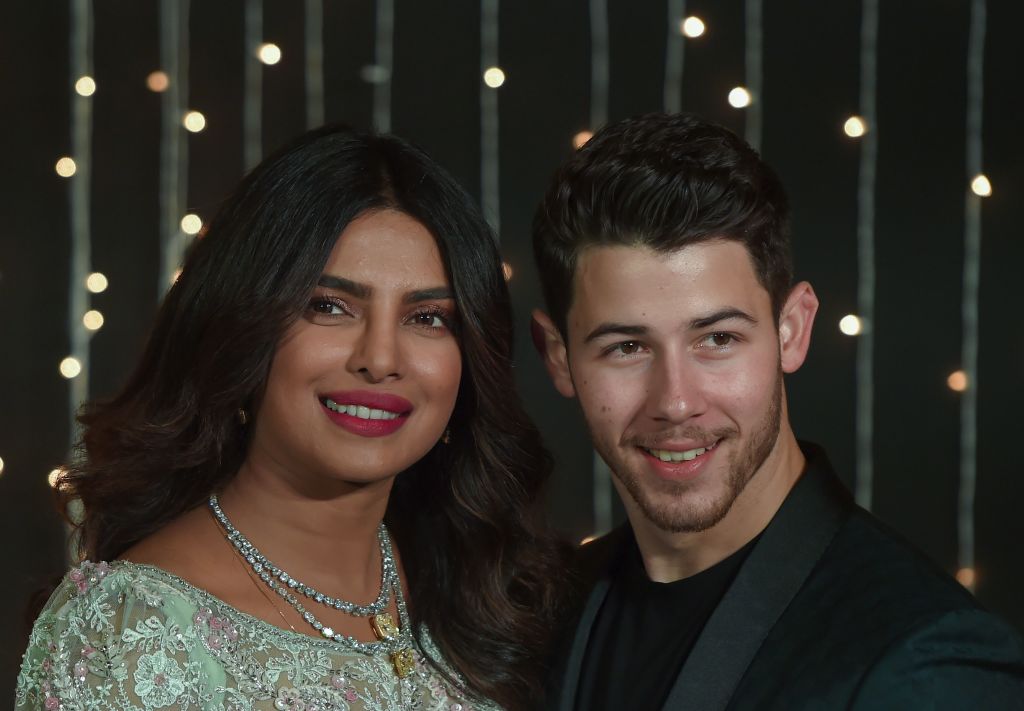 Nick Jonas and Priyanka Chopra had multiple celebrations when they got married and, while the dust has settled since their lavish wedding events, there are some new, unseen photos from Jonas and Chopra's wedding.
The couple were married in India in December, with four receptions for family and friends following. Chopra recently told GMA: "I was just so wedding-ed out by the last one." She noted that all that celebrating with others didn't give them much time for just the two of them to celebrate.
Chopra was a nervous bride
Chopra admitted that her wedding day was not without a case of the jitters. The actress shared that she wanted the wedding to be "an intimate affair," with about 200 guests, something that pales in comparison to typical Indian weddings, which have guest lists of 1,000 people.
The nerves kicked in, however, as she shared: "I kind of had a freak out moment right before I was supposed to walk down the aisle."
She continued: "I remember them putting the veil on me [which was 75 feet and 'heavy'] but I was like, I'm going to strain my neck muscles, be the mother of dragons, get this veil through. But, I had a freak out moment when I was standing behind the curtains where they'll tell me when to walk out, and the music was going to start playing, and I just started having a panic attack."
Her nerves were thankfully eased when she spotted Jonas, as she said, "Then the doors opened, and I saw him, and I cannot forget that moment."
How her life is different now that she's married
When asked about how life is now that they've tied the knot, Chopra explained: "Married life is different. There's a big difference between a husband and a boyfriend, even a husband and a fiancé. I didn't understand the gravity of that when I got married. But it's a good thing to be married to a good husband. That makes it easy.'"
Unseen Jonas and Chopra wedding pics land on Instagram
While most fans have seen all of the wedding photos floating around from Jonas and Chopra's big day and followup celebrations, some new pics have landed online. YouTuber Lilly Singh shared more images from the wedding on her Instagram account.
In a series of photos, Singh is seen slathering haldi (turmeric) on the groom, with Chopra having a laugh. Singh captioned the pic: "How to turn a Jonas brother into a Simpson. If I'm gonna do it, I'm gonna do it right! My sis @priyankachopra told me no mercy during the haldi (turmeric) ceremony on @nickjonas. Ya girl had to deliver."
Jonas looked like he was a good sport about the whole thing.
Last month, Singh posted a photo on Instagram of her and Chopra, captioning the happy image: "Still buzzing from my sis @priyankachopra's wedding. Look at us. Just two desi girls living life and about to go home to loving partners. Hers is @nickjonasand mine is @scarbrothedawg but honestly those are minor details. Yup. We're the same."