10 Things You Probably Didn't Know About Dwayne Johnson
Dwayne "The Rock" Johnson has quickly become one of Hollywood's top stars. In recent years, he's been in many movies that show off his athleticism as well as his comedic timing. Here are 10 things you probably didn't know about the insanely likable actor.
1. He played college football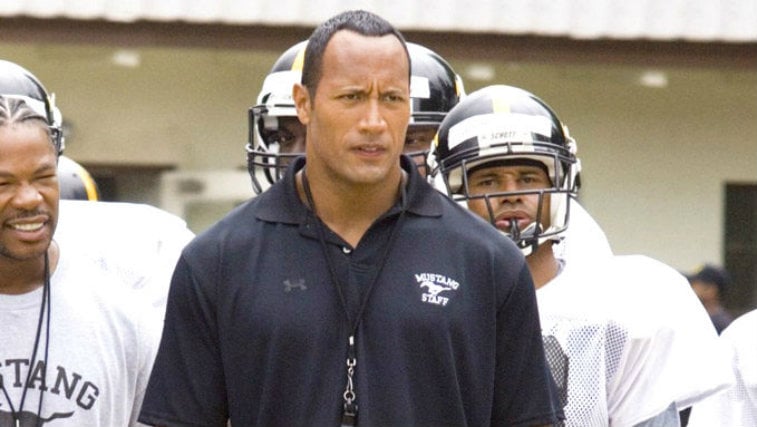 The star has done well at everything he tries, which includes sports. He had a full football scholarship to the University of Miami. He played defensive tackle and had the funny nickname "Dewey," according to ESPN. While he was on the team they went on to win the national championship. He ended up graduating with a degree in criminology and physiology.
"He was a highly recruited kid," the defensive line coach told ESPN. "We were excited to have him, he came to us ahead of his time. He was developed and was extremely quick. He was a hard worker and a humble young man." He continued, "Everybody liked him. He was easily coachable and everybody was impressed with him. He came in and played a lot as a freshman."
Apparently even back then he was built like a tank. "And you look over and there's this yoked-up kid with muscles everywhere walking around on the field," his teammate, Kevin Patrick said. "He got everyone's attention. He was a physical specimen from day one. He didn't just become one as soon as he became a wrestler."

2. He was signed by the Calgary Stampeders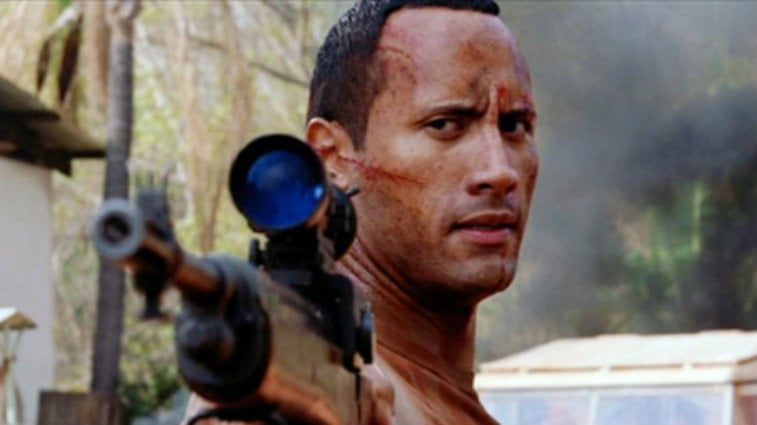 He might not have made it into the NFL, but he did get into the Canadian Football League. It didn't pay much, and he eventually was pushed down to the practice team. "You hear the words you never want to hear as a player: 'Coach wants to see you. Bring your playbook,'" he told The Hollywood Reporter. "There was no injury. It's just, 'That's it. You're not good enough.' That was very sobering."

3. Wrestling runs in his family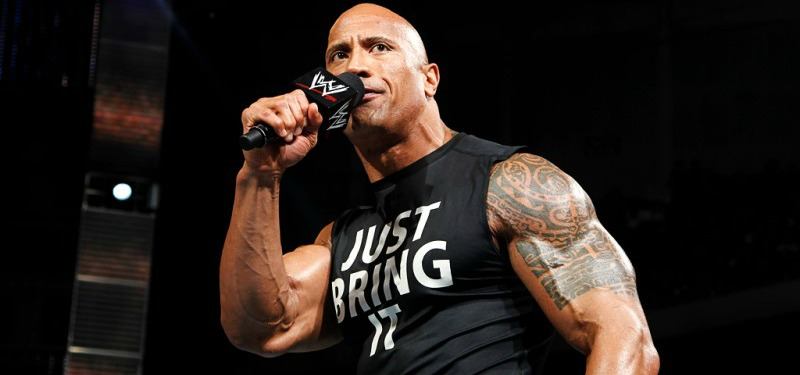 Chances are the former wrestler got into the business because it runs in his blood. His grandfather was Peter "High Chief" Maivia and was quite famous. Johnson's mother married wrestler, Rocky Johnson, making Dwayne Johnson a third generation wrestler. There was a lot of hype surrounding him at the start of his career because of his family connection to the business. He also has cousins and uncles who are wrestlers.

4. He might run for president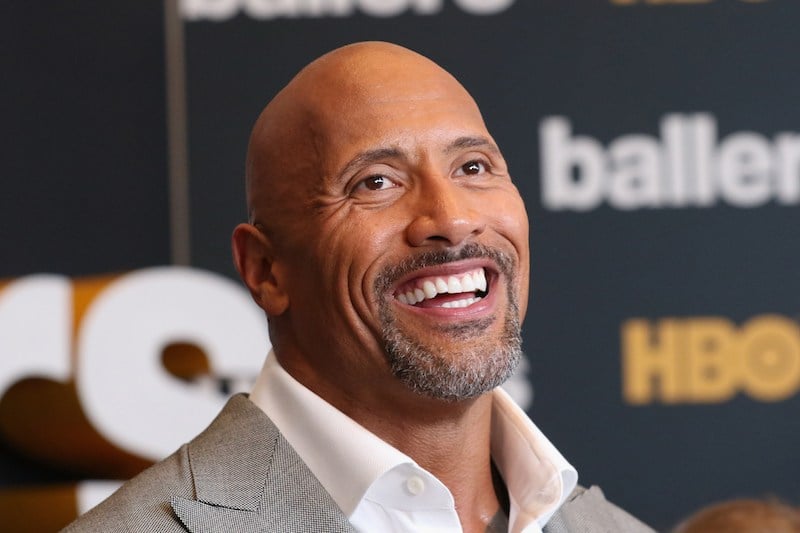 He certainly wouldn't be the first actor to get into politics. When asked if he'd ever have the desire to run for office he answered, "Right now the best way that I can impact the world is through entertainment. One day, and that day will come, I can impact the world through politics. The great news is that I am American, therefore I can become President. But don't forget: I am G.I. Joe."
5. He slimmed down in order to act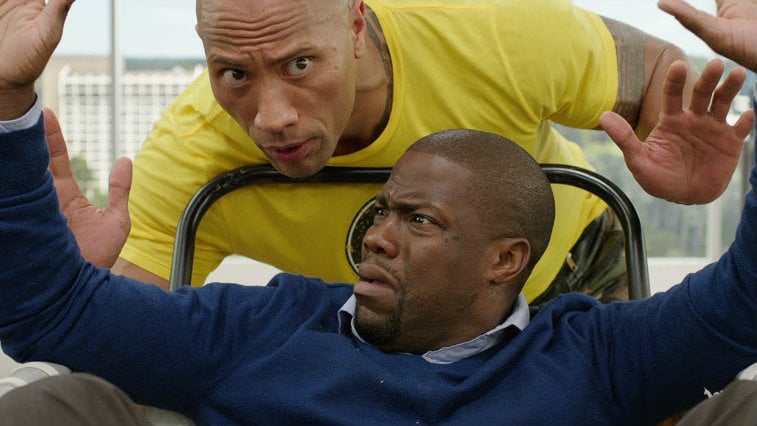 The problem with being bigger than everyone else is that it could look awkward on camera. So believe it or not, the strong actor did get smaller for his career change. After being told to bulk up for football and wrestling, things changed. "And then it was slim down," he told Esquire "stop working out as much, get distance from wrestling and the moniker of the Rock. There were a lot of changes — the people around me at that time felt like it was the best thing to do, but by the way, I bought into it. I embraced it."
However he found out that just wasn't his style and changed back. "So there was a big moment of clarity in about 2010 — I just felt, yeah, this isn't working. I need to stop, readjust, reassess, and change everything around me — and I gotta take one more shot, but at least I'm gonna take a shot with me being myself."
6. His production company is named Seven Bucks because at the time that's all he had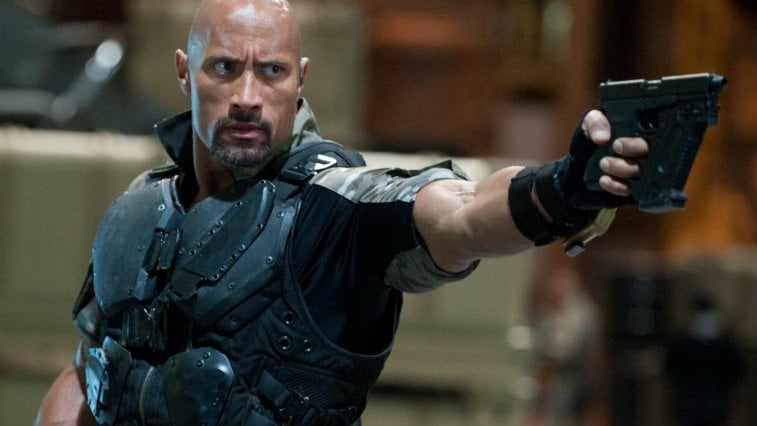 In 1995 the future famous actor was dropped from the Calgary Stampeders and left broke. He didn't have a car and when he counted his money he was very disappointed. "Pulled out my wallet, and yeah, I had a five, a one, and some change," he told Esquire. "I remember thinking, F*ck, all I have is seven bucks. At that time I wanted so much more."
7. He can sing and play guitar
8. In high school he got in trouble with the law
The actor had a tough time growing up. His family struggled with money and he often got into fights. According to The Hollywood Reporter he was part of a theft ring. They would reportedly steal from stores in Waikiki, which led to him being arrested.
9. The Rock wasn't a success until he played the villain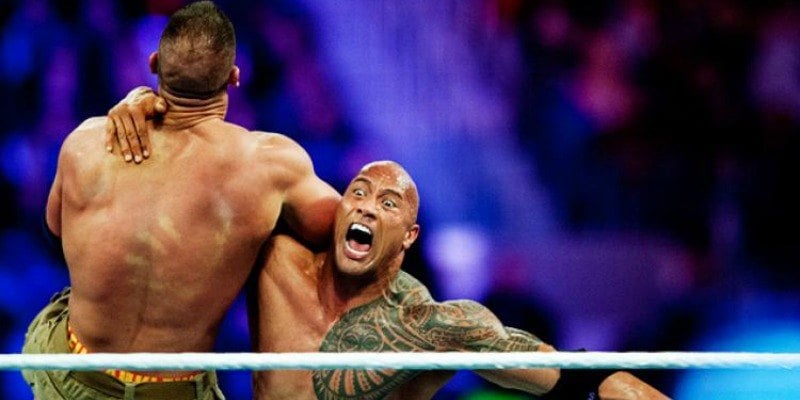 The wrestler first tried to play a good guy in wrestling, but many wrote him off as being fake. That might be unbelievable given the charming persona he has now, but in order to become a success he had to play the bad guy. He eventually won 17 championships.
10. He was on Star Trek
According to Star Trek fan site Memory Alpha, Dwayne Johnson appeared on the Star Trek: Voyager TV series, in an episode titled "Tsunkatse." Johnson played a Pendari champion who defeats Seven of Nine in her first match.
Follow Nicole Weaver on Twitter @nikkibernice
Check out Entertainment Cheat Sheet on Facebook!