'Think Like a Man Too' Beat '22 Jump Street' on Bad Box Office Weekend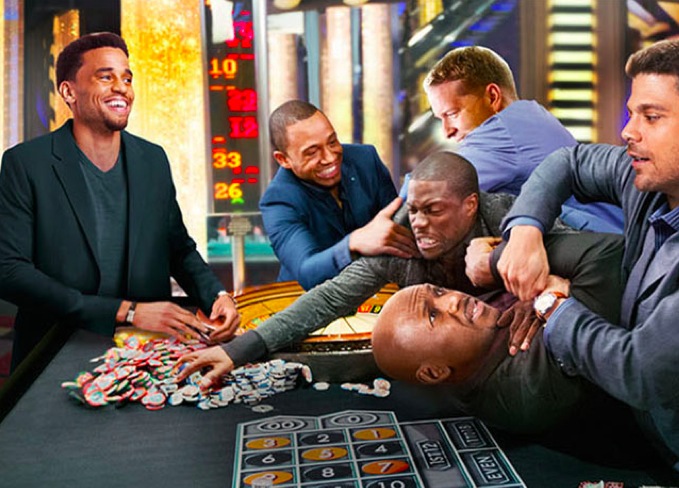 Last weekend at the box office, the comedy Think Like a Man Too continued this summer's trend of a new movie taking the top spot in ticket sales every weekend. That film was followed by two more sequels, 22 Jump Street and How to Train Your Dragon 2.
Think Like a Man Too made $29.2 million over the weekend, according to figures from Box Office Mojo. The other big opener for the weekend, the musical Jersey Boys, came in fourth with $13.3 million. Box Office Mojo noted that Jersey Boys was marketed towards an older audience that's less likely to rush out to the theater to see a film on its opening weekend.
Think Like a Man Too did come close to beating its predecessor, Think Like a Man, which made $33.6 million during its opening weekend, due to star Kevin Hart's increased popularity and the film's setting of Las Vegas. Part of the reason for that could be the generally lackluster performance of the box office as a whole last weekend, which overall made 39 percent less than the same weekend last year. Another reason is the film's competition with another big comedy, the Channing Tatum-Jonah Hill vehicle 22 Jump Street.
The latter film made $27.5 million during its second weekend in theaters, dropping 51.9 percent versus its opening weekend and still coming in just barely behind Think Like a Man Too. The film 22 Jump Street has gotten rave reviews as being the rare summer sequel that has actually improved upon its predecessor, and the film has an 85 percent Fresh rating on Rotten Tomatoes. The film 22 Jump Street makes fun of itself for being a sequel to hilarious results, and critics pointed out that Channing and Hill's comedic chemistry has only improved since the original.
Think Like a Man Too has just a 23 percent Fresh rating among reviews aggregated by Rotten Tomatoes, with critics saying that the film just didn't deliver good jokes. "You want eye-rolling moments? This film will detach your corneas," said Richard Roeper. Poor reviews likely didn't have much of an effect on the film, as the original Think Like a Man managed to perform well without being critically-acclaimed.
How to Train Your Dragon 2 also did much better than Think Like a Man Too critically, with a 92 percent Fresh rating on Rotten Tomatoes the animated sequel has some of the best reviews of the summer. "The writer and director Dean DeBlois takes the comedy to a deeper, more satisfying place than he did in the original franchise-launching animated film," said The New Yorker.
Next weekend will likely continue the new movie topping the box office trend, as Transformers: Age of Extinction is set to open on Friday. The fourth Transformers film is the first without Shia Labeouf, and instead will star Mark Wahlberg, but regardless of who's in the lead role audiences will show up to theaters in droves to see the CGI robots. Director Michael Bay is known for making movies that get panned by critics but reap huge sums at the box office as audiences can't seem to get enough of his over-the-top action sequences. It's almost a sure bet that Transformers will beat out the competition at the box office next weekend.
More From Wall St. Cheat Sheet:
Follow Jacqueline on Twitter @Jacqui_WSCS