This 1 Glute Workout Keeps Khloe Kardashian in Such Great Shape
Khloe Kardashian has started to take her health and wellness very seriously. She now hosts the show Revenge Body after spending a couple of years getting a revenge body of her own following her divorce from former NBA star Lamar Odom. Today, she still works hard to stay in the best shape possible. And there is one glute workout that helps keep her looking great.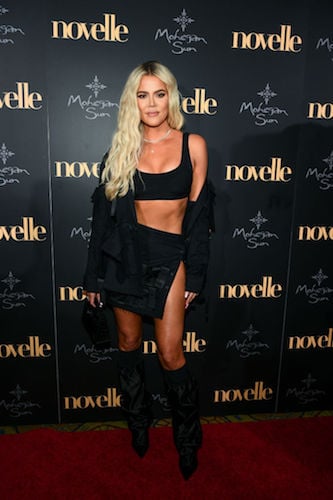 Kardashian got serious about her health following her divorce
When things crumbled between Kardashian and Odom, she knew she wanted to focus on herself. Rather than be down about everything she had gone through, she decided to focus on getting herself into shape. For years, she had been bullied by fans of the show for not being as skinny as her sisters. She started to put her health first and began taking care of her body before focusing on her work. She completely changed up her diet and exercises routines and started to live a much healthier lifestyle.
She eats seven meals per day to stay in shape
While seven might sound like a lot, Kardashian's trainer Gunnar Peterson said that everyone's metabolism is different, and though seven meals work for Kardashian, that isn't necessarily the case for everyone else. Most of her meals contain either fruit or vegetables, plus healthy carbohydrates and plenty of protein. She typically eats fatty fish for dinner, such as salmon or sea bass, which is considered her treat. Snacks are usually fruit or vegetables, with a few interesting combinations such as celery and almonds. But where Kardashian's physique truly shines is when she's kicking butt in the gym.
Her favorite glute workout involves the resistance band
Kardashian spends a lot of time working out. She exercises five days per week and usually does 30 minutes of cardio combined with 30 minutes of circuit training. Some have questioned whether or not Kardashian's butt is real, but she claims it's all natural and there is one exercise that helps her get it. It's called a fire hydrant. Kardashian gets down on all fours and puts the resistance band around her legs. Keeping her knee bent at a 90-degree angle, she lifts her right leg to the right and directly away from her body. Then, she lowers it back down and repeats the exercise for 30 seconds. Then, she does the same with the left leg. Sometimes she adds a five-pound ankle weight, as though the resistance band wasn't enough.  
She exercises five days per week
Kardashian has plenty of workout moves up her sleeve, but doing them all frequently is the key to staying in shape. She works out five days per week for an hour each day. "I enjoy working out. I think mentally it really clears my head; it's my form of therapy," Kardashian once told Women's Health. Despite having a crazy busy schedule, exercise helps her destress, and it's an important part of her day. And now that she's single once more, she can focus solely on her health and her daughter.