This 1 Thing Might Get Taissa Farmiga To Return To 'American Horror Story'
American Horror Story is a show that thrives off of unexpected twists, gore, and — duh — horror. And it's all expertly portrayed by the actors on the show. Each season brings new characters, and the actors find themselves in new situations too. There was a core group of actors from the first few seasons who came back year after year, which included Evan Peters, Sarah Paulson, and Jessica Lange.
That's changed since Season 5, with Lange leaving after Freak Show and Peters and Paulson stepping out for 1984. Plus, other actors have come and gone on the show like Denis O'Hara, Kathy Bates, Emma Roberts, and Angela Bassett. Taissa Farmiga, a fan-favorite, is one of those actors, but fans want her back.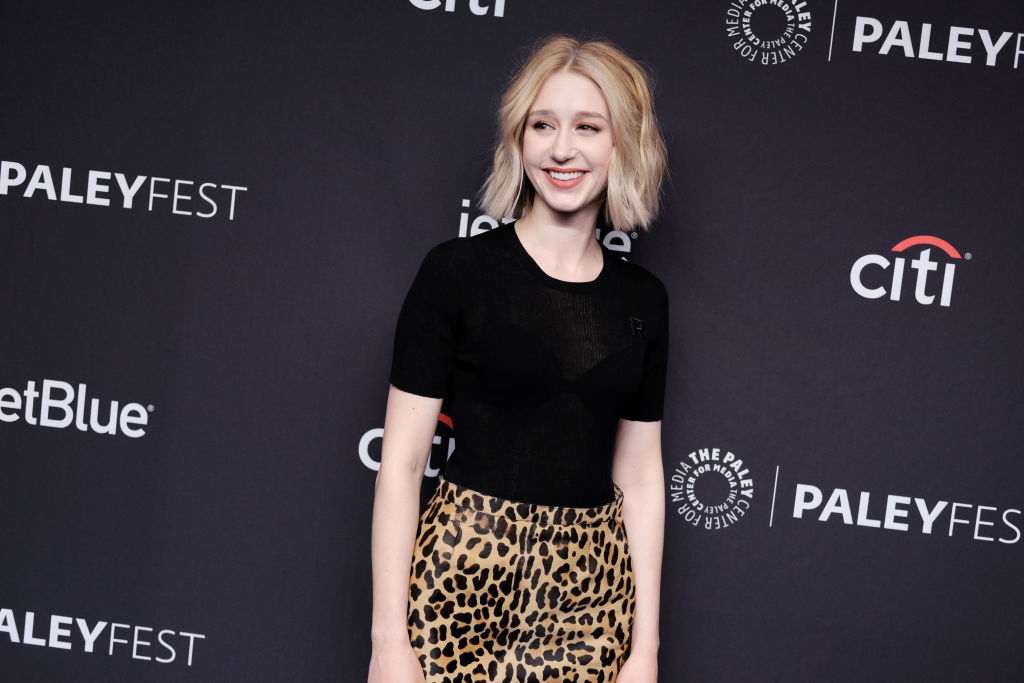 An exciting, original character could bring Taissa Farmiga back
Farmiga is well-known to AHS fans, even though she's only played three different roles in four seasons. She started as Violet Harmon in Murder House, came back for Season 3 Coven as Zoe Benson, and then made a brief cameo as Sophie Green in Roanoke. Later in Season 8, she returned as her two main characters from before Violet and Zoe, in Apocalypse.
Farmiga has done a lot of work in between her roles in American Horror Story, so what could bring her back to the show? The same thing that brought her back for Coven: an intriguing, new character. "So I thought well 'I want Taissa to be one of the leads next year,'" Murphy told Entertainment Weekly in 2013 after her break from the show. "I called her up and pitched her the character for the season, and she loved it and she said, 'Yes let's do it.' So we're in negotiations for her to headline season 3."
Farmiga, of course, had to come back for Apocalypse since her characters were so central to Murder House and Coven. Murphy said that there wasn't a role in mind for Farmiga for Season 2, and after Season 3, it seems that might be what's kept her away.
Murphy is bringing back fan-favorites for Season 10
But don't fret if you're a fan of Farmiga's. Even though a character hasn't come along to interest Farmiga (if that is why she hasn't appeared on more seasons), there's at least one more season she can return. And Murphy has hinted that he's contacted a lot of beloved actors.
"We're working on an idea for Season 10 that I think people will love because it's about reuniting fan-favorite actors to come back — because it might be our last season," Murphy told Deadline in November. "It's the last season we have contracted. So, I've been quietly reaching out to various people. Some people I haven't reached out to yet because I was like 'Do I have a role for them?' So far, everybody I reached out to said 'Yes,' so that's been great."
It sounds like Murphy has a good idea up his sleeves, and that could involve Farmiga.
Fans really want her back on the show
Two months ago, Reddit user u/Papercrane4 asked if they were the only one who missed Farmiga on the show. The post has 308 upvotes, and a lot of other fans agreed. User u/zombie_evelyn wrote, "I would love to see her come back in one more big role before the show ends for good."
u/Papercrane4 responded, worried that she "won't get a role that showed why the first season was such a success." Violet is definitely still a favorite, more than eight years later. And for Farmiga's credit, she loved working on the show.
In an interview with IndieWire in 2018, Farmiga said it was "wild" to come back for Apocalypse. "It's just like going home to family you haven't seen in a long time, so you're a little nervous but then you walk in and you're like 'Oh, I know this, I know my place in this orbit, I know how we all connect and how we communicate,'" she said. "Then you're just kind of in it and it feels like the years never happened. It's really an extraordinary feeling."
Fingers crossed that Farmiga and her screams come back for Season 10.