This Actress Got Discovered Through a Facebook Post
Every day, aspiring actors come to Hollywood hoping a big director will discover them. That actually happened for Tiffany Chu, the star of Ms. Purple. It was an indie film that wanted to discover new faces, but it was her first film and it came through Facebook. Justin Chon co-wrote and directed Ms. Purple. Chu stars as Kasie, a Koreatown karaoke hostess caring for her ailing father.

Chu and Chon spoke with Showbiz Cheat Sheat about how they came together on Ms. Purple, including the whole story of her Facebook discovery. Ms. Purple is now playing in Los Angeles and will expand to more theaters Friday, September 13.

Tiffany Chu responded to a Facebook post for 'Ms. Purple'
Normally, a Facebook post asking for actresses to come and audition might sound sketchy. Fortunately, Ms. Purple producer Alex Chi had credentials from producing Ktown Cowboys and Chon's previous film Gook. Good thing Chu went for it. 
"Alex, the producer, he had posted on a Facebook page about needing an actress and I just submitted some photos and then they brought me to audition," Chu said. "So I met Justin the first time I went to audition and actually auditioned with Teddy [Lee] who plays [Kasie's brother] Carey. So we auditioned a couple times. That's how we got it."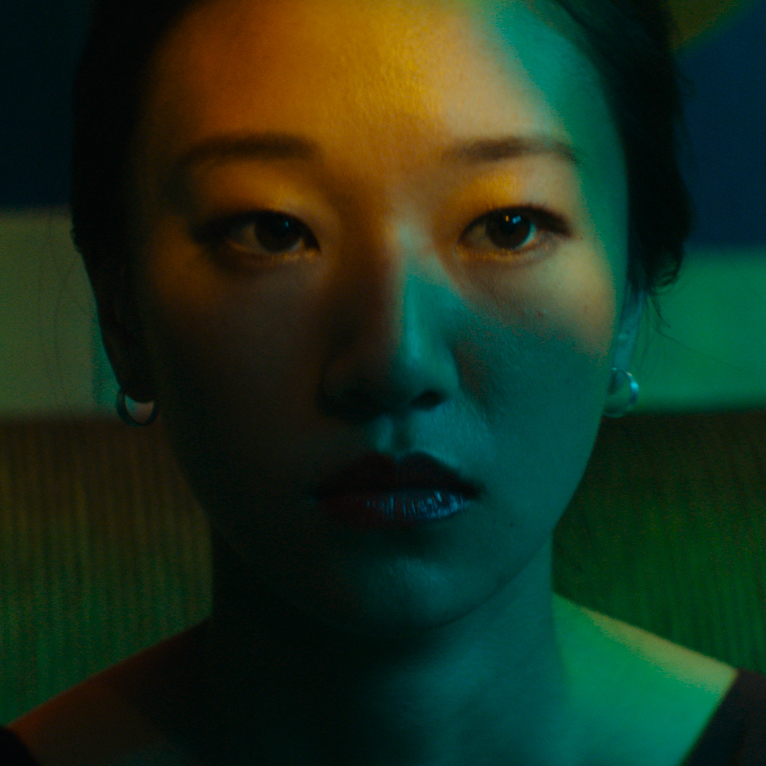 Chon wanted to give newer actors a chance, but Ms. Purple requires a lot of range as it explores Kasie and Carey's strained relationship and Kasie's volatile nights at the club.
"A lot of it's intuition," Chon said. "Teddy, I just knew he could do it just watching some tape. I knew he was talented, there was no question about that. He had the qualities that I was looking for. Tiffany, we found her through a post on Facebook. She auditioned for it and I knew she could do it. We did a month of rehearsal too. Anything that wasn't there, we cultivated through the rehearsal process."
After Facaebook, Tiffany Chu had to relate to 'Ms. Purple'
Facebook landed Tiffany Chu the job. Then she had to find a way to relate to Kasie.

"I think a strong part of it is family," Chu said. "I'm an only child and I'm close to my mom and my dad. I feel like for Kasie's character, she's very close to her dad and for someone like her brother, I don't have a brother but I spent  a lot of time with Teddy. We were building chemistry and I think family and trust is something that I really relate to."
'Ms. Purple' is opening doors for Tiffany Chu
From Facebook to her first movie, now Tiffany Chu is building her resume. She began filming the Twitch series Artificial just after filming Ms. Purple, although it has aired first. The interactive series let's the audience choose how Chu's character, an A.I. robot, will make her journey to become human.
"She's obviously this A.I. robot," Chu said. "She's learning how to empathize and how to understand human emotion because that's what makes makes it different than someone perhaps like an artificial intelligence that processes everything logically. So it's a lot about taking emotion out of it as an actor but obviously Kasie and Sophie from Artificial are very different."