This Alum from 'The Office' is Now an Author
NBC's hit comedy The Office had its series finale six long years ago. Fans greatly miss the outrageous characters on the program played beautifully by the cast including Steve Carell, John Krasinski, and Jenna Fischer. Many alums of the show have kept quite busy since The Office ended with various projects, including one who decided to put her experiences down in writing.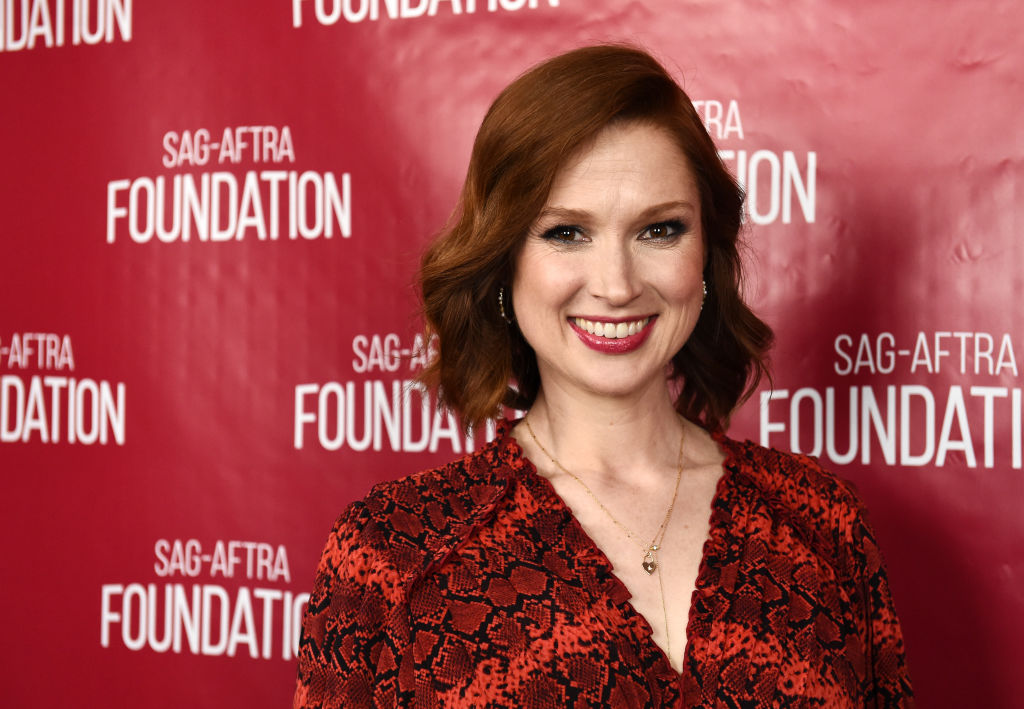 Always the lovable character
Bubbly, innocent, childlike. These are some adjectives that could easily describe the characters played by Ellie Kemper. Her big break came when she landed the role of Erin Hannon, receptionist to the wacky corporate home of Dunder Mifflin from 2009 to 2013 on The Office. Viewers connected with Kemper's perkiness and optimism, quickly making her a fan favorite.
Kemper reflected on her time on the show for an article in the St. Louis Post-Dispatch, sharing what she thought was a key to the comedy's success. "As someone who works in show business and, for the most part, does not understand business, I do my best to try and figure out exactly what made this model work. And I keep coming back to the same thing: We, as viewers, connect to what is real," she wrote.
Audiences continued to connect with Kemper's authenticity in the Netflix show, The Unbreakable Kimmy Schmidt. Created by Tina Fey and Robert Carlock, Kemper played the title role in the comedy about an uber positive and resilient woman who starts over in New York City after living in an underground bunker for 15 years with a doomsday cult, according to Rotten Tomatoes. The show ended after four seasons, but fans of Kemper's effervescent nature take comfort in the plans for a Netflix interactive special in 2020, as reported by CNN.
A squirrely title
Her first book, "My Squirrel Days," chronicles Kemper's life from her home in Missouri to her road to celebrity. According to the Boston Globe, Kemper based the title on a squirrel she befriended in her backyard St. Louis home when she was in sixth grade. Naming the squirrel Natalie, she realized that their friendship would not last, and this led her to conclude, ""In the lawless land of nature, as it turned out, it was every squirrel for herself."
The collection of stories encompasses memories of Kemper's life before Hollywood, advice and pointers she received from showbiz powerhouses like Carell and Fey, and her journey to becoming a wife and mother.
"This book is not so much a tribute to brave women everywhere as it is a record of my favorite ice cream brands. I wrote what I knew and I know what I wrote," Kemper put in the introduction according to Variety. Her chapter titles are based off her previous nicknames or roles including "Redhead," "Slob," and "Starlet."
Good reviews from pubs and pals
Kemper's launch into the literary world has been well received. Editorial reviews on Amazon include positive accolades from heavy hitters like The New York Times Book Review, saying "If you're at all a Kemper fan already (I am, a lot), you will freaking love this audiobook … Listeners will be smitten with her grace and work ethic, and even her tendency to lose herself in the mean reds when hungry. Though I've never met her, after listening to My Squirrel Days, I feel confident in saying that Ellie Kemper is my best friend! O.K., maybe that's a bit extreme, and creepy, but she's definitely someone I would love to sit next to on a transcontinental flight."
Colleagues of Kemper also weighed in. "A pleasure. Ellie Kemper is the kind of stable, intelligent, funny, healthy woman that usually only exists in yogurt commercials. But she's real and she's all ours!" Fey wrote in her review.

Cast mate Mindy Kaling from The Office also sang Kemper's praises, along with some humor, saying, "Ellie is a hilarious and talented writer, although we'll never know how much of this book the squirrel wrote."
Kemper lives in New York with her husband Michael Koman, and their son, James. She is expecting her second child, as reported by People, and fans are hoping she'll get started on a second book!