This 'Below Deck' Alum May Be One of Abbi Murphy's Biggest Fans
Although deckhand Abbi Murphy has only appeared in five episodes of Below Deck, she's made a huge impression on viewers.
The pint-sized redhead shared her story about being homeless while in college and opting to sail instead of attending law school. She partied with the deck team and seemed to get along well with the entire crew. However, she had a rough episode recently, which had her defending her position to fans and haters.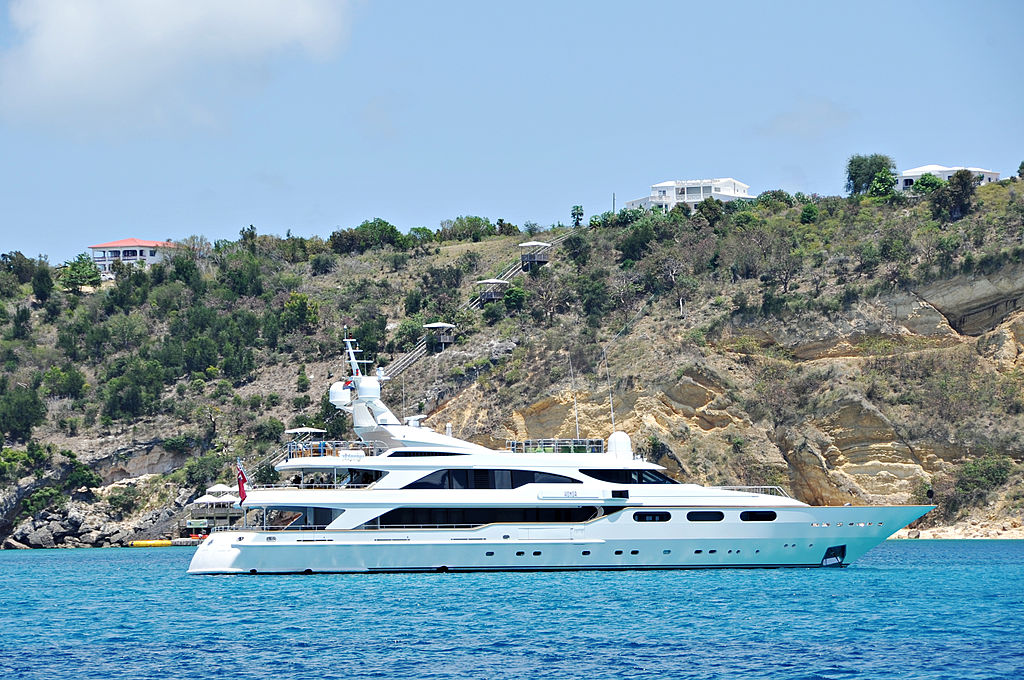 Murphy is seen sending text messages with the man she was seeing. The two banter back and forth and suddenly she receives a marriage proposal. When she excitedly tells the crew they act shocked and make snarky remarks in their confessionals. But later Murphy shares on Instagram that she and her betrothed indeed married. For all the haters she has, she also has many new fans. And one of her biggest cheerleaders is Below Deck alum (and fellow red-head) Caroline Bedol.
Passing the redhead torch
Bedol was the third stew on Below Deck, season six. She and roommate deckhand Rhylee Gerber shared their own redhead girl vibe. Now Bedol is loving the redhead unity with Murphy. Murphy's cascading red curls became a topic of discussion when Captain Lee Rosbach urged her to tie back her hair. Rosbach explained how her long curls could get caught in the equipment. While Murphy seemed to do her best to remember, she continues to be caught on deck with a full mane.
Bedol recognized that there was another fiery redhead on board and tweeted during a recent episode. "#belowdeck how adorable is @AbbiMurphy9? Love her on the show and love her interaction with fans." Murphy responded, "Thank u."
Then Bedol remarked, "Making me proud girl, carrying on the below deck redhead torch!" Murphy noted the redhead sisterhood on the show too. "Below Deck loves their redheads apparently." Bedol then replied, "Of course they do! We're spit hot fire."
Bedol had Murphy's back after the engagement backlash
Murphy posted that she and her family received significant backlash after her engagement episode aired. She tweeted even her aunt was upset while reading mean-spirited comments. "My aunt is reading #BelowDeck comments and is now crying at work because she feels bad for me," she tweeted. "I never thought I'd be talking someone else off a cliff over my haters. 'It's okay, don't let them get to you' -me."
Chief stew Hannah Ferrier from Below Deck Mediterranean joked in response, "I can send her some from my inbox if that helps." But somehow a few followers didn't understand that she was being sarcastic and dogged her for that tweet too. Murphy wrote, "Clearly… you didn't pick up on the satirical part of my tweet. Which was that I'm the one calming family down over what people are saying about me. Because idgaf. I'm not famous at all, but on the relevance spectrum I'm more relevant than you."
Bedol saw the thread and wrote, "Mic-drop by #belowdeck." In addition to showing her support on Twitter, Bedol has also been supportive of the deckhand on Instagram too.
In addition to Murphy, Bedol has also been a vocal supporter of Ferrier and deckhand Bruno Duarte. Like Bedol, Duarte had a contentious relationship with chief stew Kate Chastain and often spoke out about it on social media. Bedol recently tweeted, "@brunodsailor is the only #belowdeck cast member to publicly speak out against the mistreatment I endured. He is a good human (not to mention another former target of K). His integrity is unparalleled, and I'm proud to consider him my friend