This 'Better Call Saul' Star Almost Got Roped Into A Pyramid Scheme
Mel Rodriguez has been a working actor since his first appearance on a Law & Order episode in 1999. Landing a lead role as one of the survivors of The Last Man on Earth made Rodriguez a fan favorite, so when he appeared on three episodes of Better Call Saul as a former associate of Jimmy McGill (Bob Odenkirk), Breaking Bad fans were happy to see him. Now Rodriguez is part of the cast of Kirsten Dunst's new Showtime drama, On Becoming a God in Central Florida.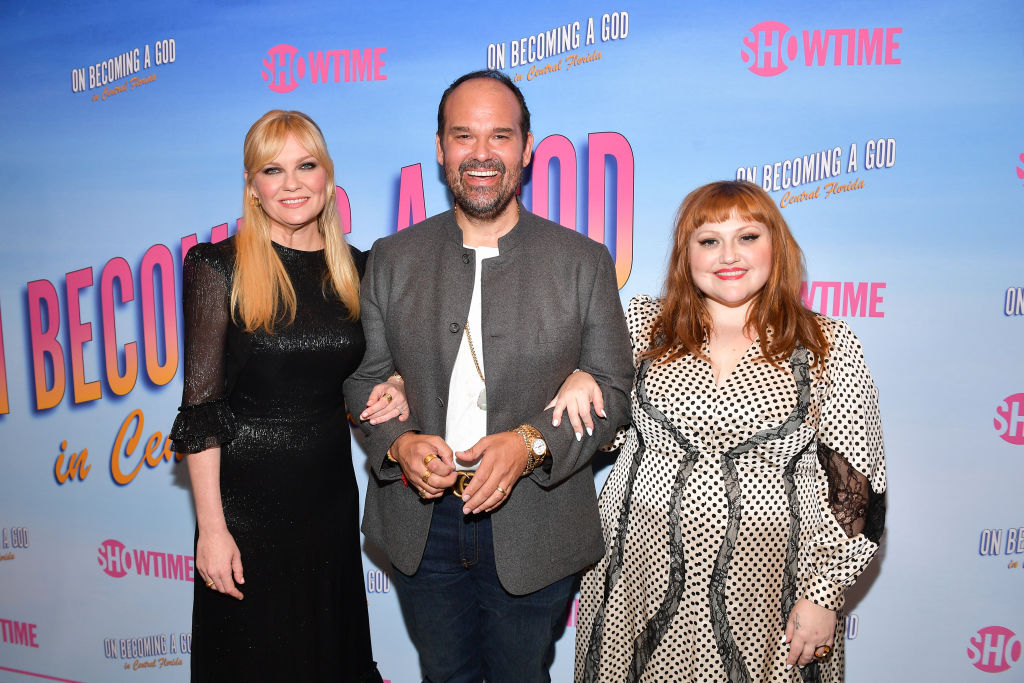 Kirsten Dunst plays Krystal Stubbs, a woman out for revenge against the multi-level marketing scam that bankrupted her family. Rodriguez plays Krystal's friend Ernie, who operates an unsuccessful water slide park in Florida. Rodriguez was on a Television Critics Association panel for On Becoming a God in Central Florida. The show premieres Sunday, August 25 at 10 p.m. on Showtime.
A pyramid scheme sold Mel Rodriguez's mom
One way pyramid schemes proliferate is by targeting the elderly, who may not have the experience or may be in too diminished a mental to ask questions.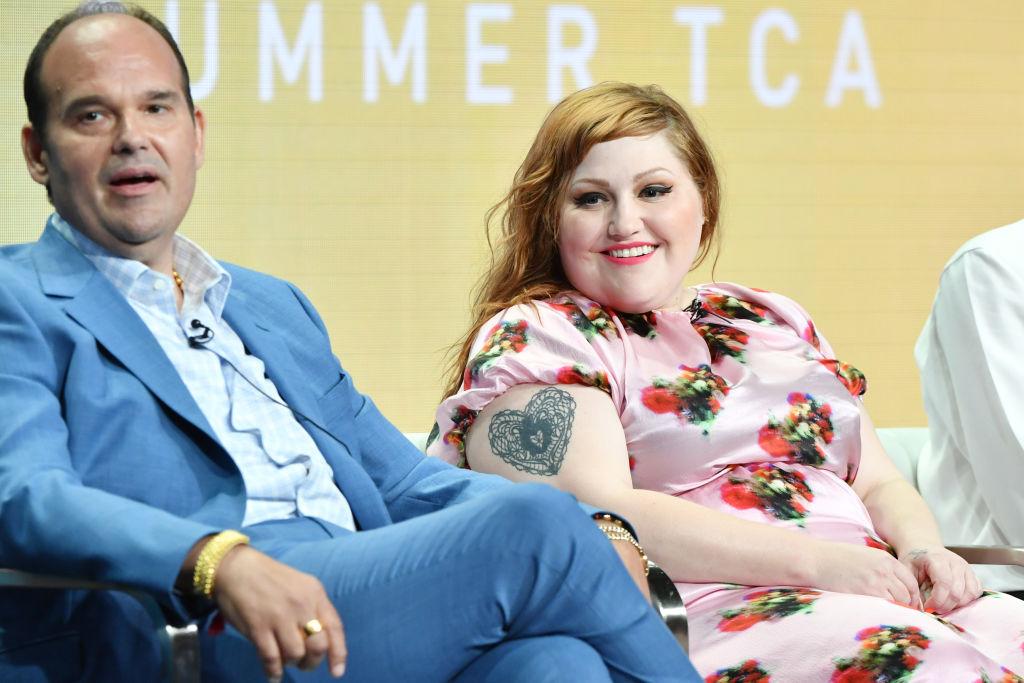 "My poor mom got involved with an oil company, essential oil," Rodriguez shared. "She called me and told me all the benefits of this essential oil. She kept saying, 'They're pharmaceutical grade, honey. They're pharmaceutical grade.'"
The Rodriguez family bailed her out of the pyramid scheme
Pyramid schemes sell you products with the promise that you can sell them for a profit. In the end, Rodriguez and his family just bought the oils.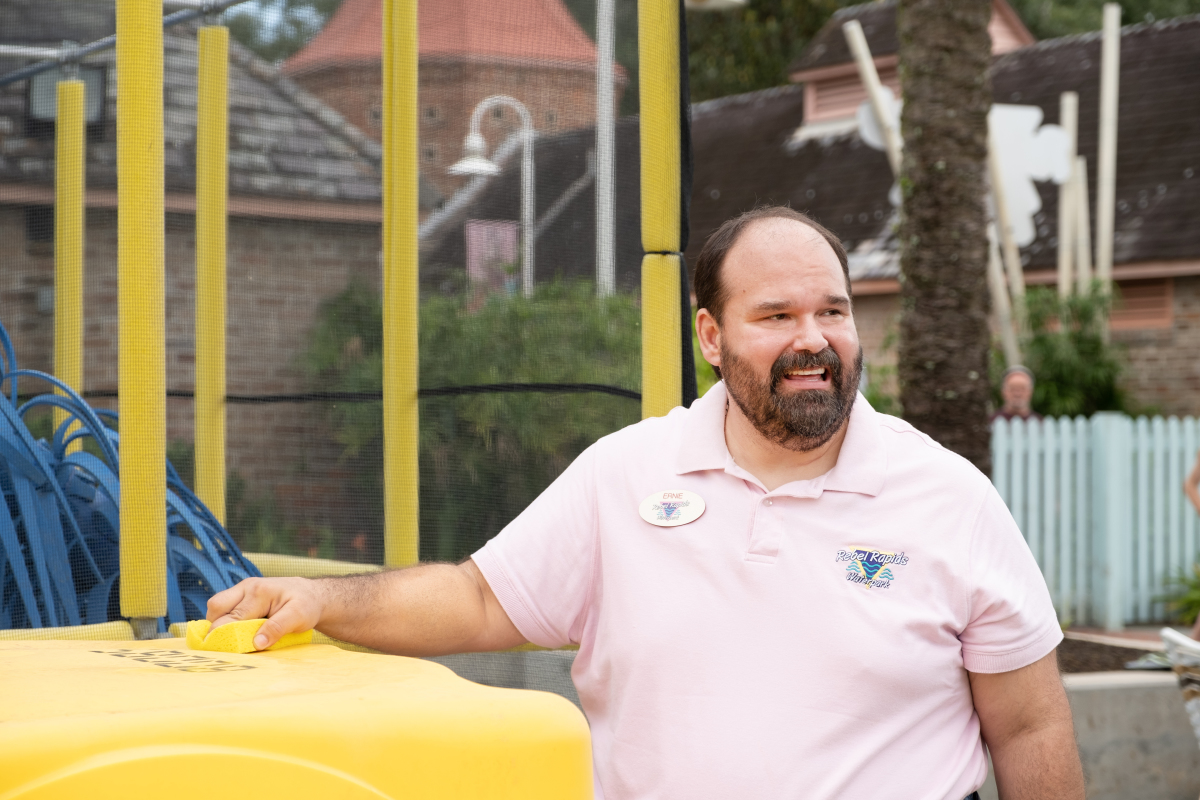 "We ended up having to buy them all off of her, all the kids," Rodriguez said. "It was really awful because it took advantage of this older woman who really didn't know any better. And she spent money she didn't have, a little over $1500 on this kit."
Mel Rodriguez's mother thought he could sell oils to Hollywood for her
The reason it's called a pyramid scheme is that it starts with one seller, who adds two or more sellers under them. As they add more sellers under them, the pyramid expands along multiple downlines. However, someone at the bottom is always left holding the bag.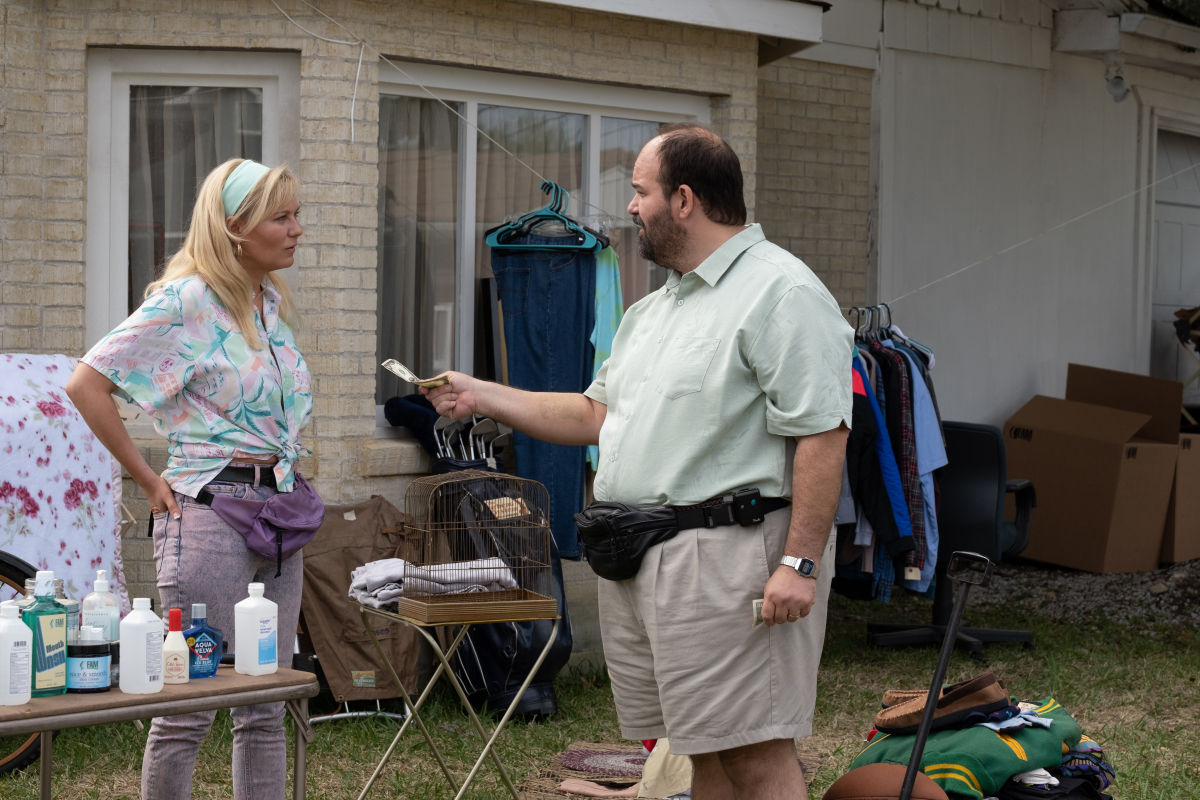 "She thought, 'Well, you're from Hollywood,'" Rodriguez said. "She wanted me to be a downline. 'You would know all these actors, all these wealthy people and you can get them to sell it for you.' I had to, oh, God, in the most polite way tell her how I really couldn't do that and how it would be really kind of embarrassing but I would buy her stuff from her because it sounded really great and I loved her. But it was really sad."
Mel Rodriguez relates to the Florida part of 'On Becoming a God in Central Florida' too
The characters in On Becoming a God in Central Florida buy into the pyramid scheme because they hope they can make a better life for themselves. Rodriguez can relate. 
"I'm from Florida, and there's a real hopelessness in places like in Ocala and Gainesville," Rodriguez said. "These are people living paycheck to paycheck. This is America and I think Kirsten said it best when she said this is the falsehood of the American dream. These are people who cut coupons, to buy groceries. These are people who are hope that they can maybe, possibly not get their lights turned off."
Living on the edge like that makes people vulnerable to pyramid schemes.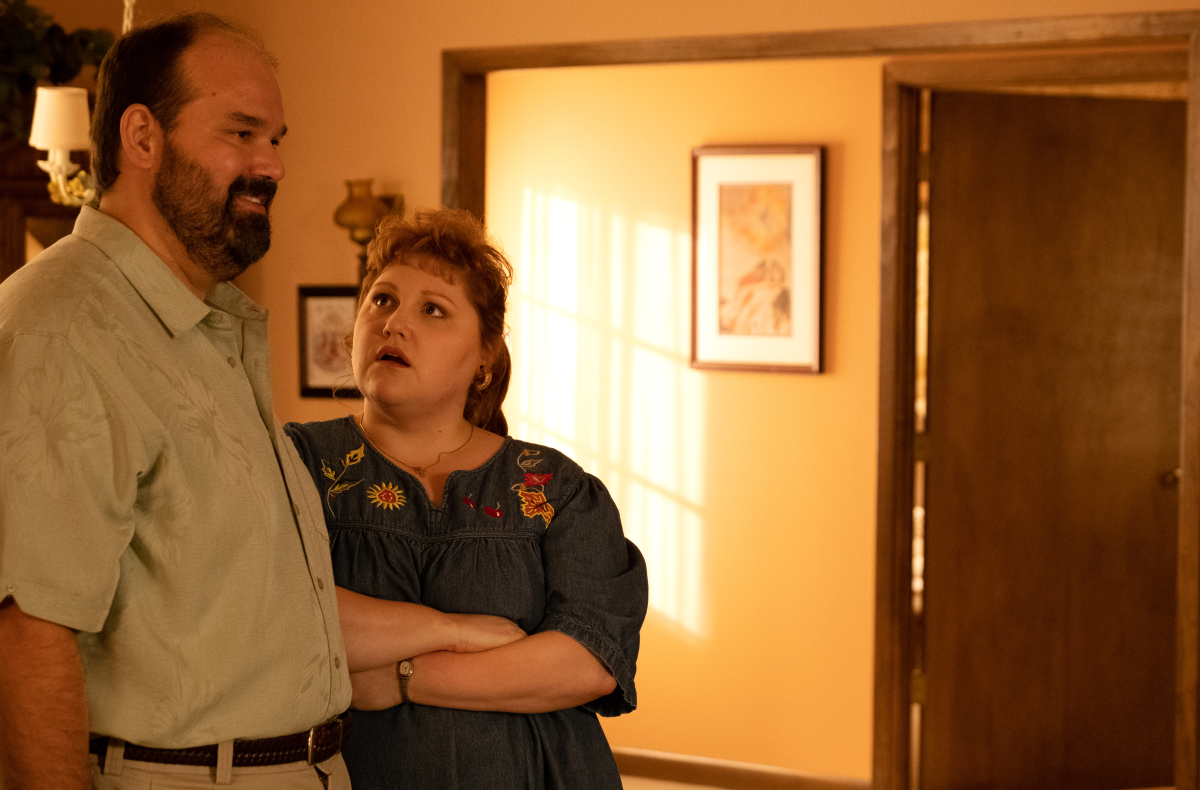 "It's not just about this multilevel marketing scheme," Rodriguez said. "It's about hope that you possibly can get out. And this guy rides in a helicopter and says, 'I can change your life. I can maybe make you rich. I can maybe have you ride in a limo and drink champagne.' This is the dream that maybe your life can change if you succeed at this, and it's a lie. It's all a lie."
Maybe Mel Rodriguez can save Florida
By the sound of it, On Becoming a God in Central Florida is only scratching the surface of Florida. Maybe it can open eyes to the problems facing the state. 
"I grew up in Miami, and I traveled all over Florida," Rodriguez said. "I had family in West Palm Beach and all over Florida. It's just extreme, extreme poverty, really, and the lack of education and the fact that the politicians steal. 'Turn to page 76 in your history book' and 76 is gone. Florida's a mess."