This Comedian Accused Steve Harvey Of Stealing His Material
Steve Harvey has been the king of television for the past decade. He recently ended his hugely successful talk show after seven seasons of being number one in his time slot. He also currently hosts Family Feud and his nationally syndicated radio show.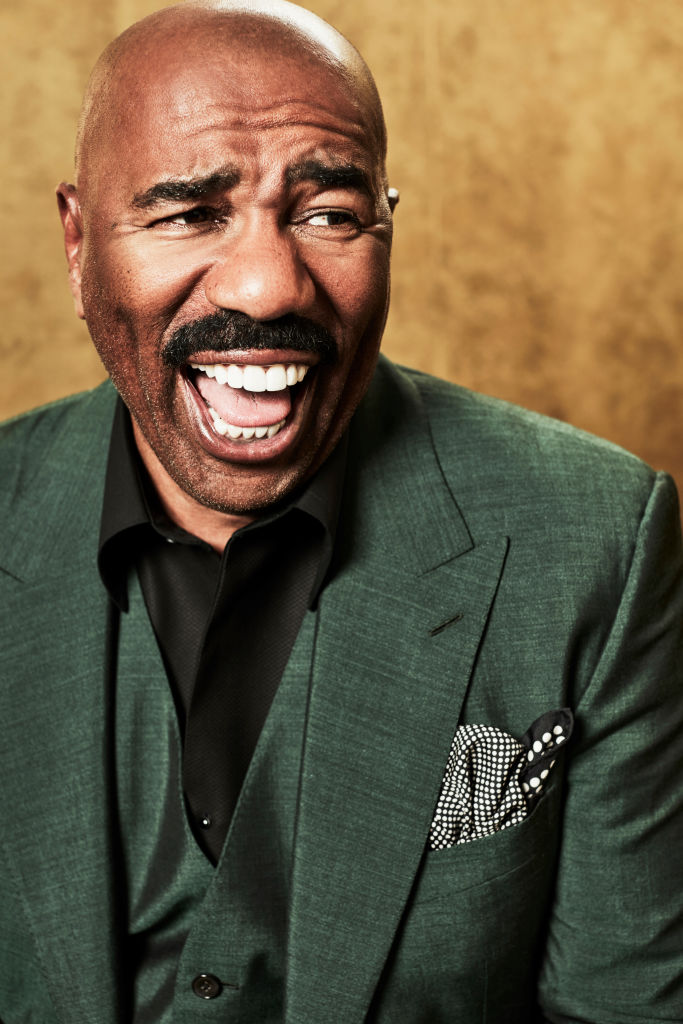 Between hosting, Harvey has built a name for himself in the literary world with multiple New York Times best-sellers – one of which was adapted into a movie franchise. 
While he's beloved among viewers, he's earned a few enemies along the way. Fellow actor and comedian, Mark Curry, recently spoke on why he's no fan of Harvey's.
Mark Curry says Steve Harvey stole his comedy routine
During an appearance on Fox Soul's The Mike & Donny Show, host Mike Hill asked Curry about the rumored feud between the two comics. Curry confirmed there's an issue and said it stems from Harvey using Curry's comedy material.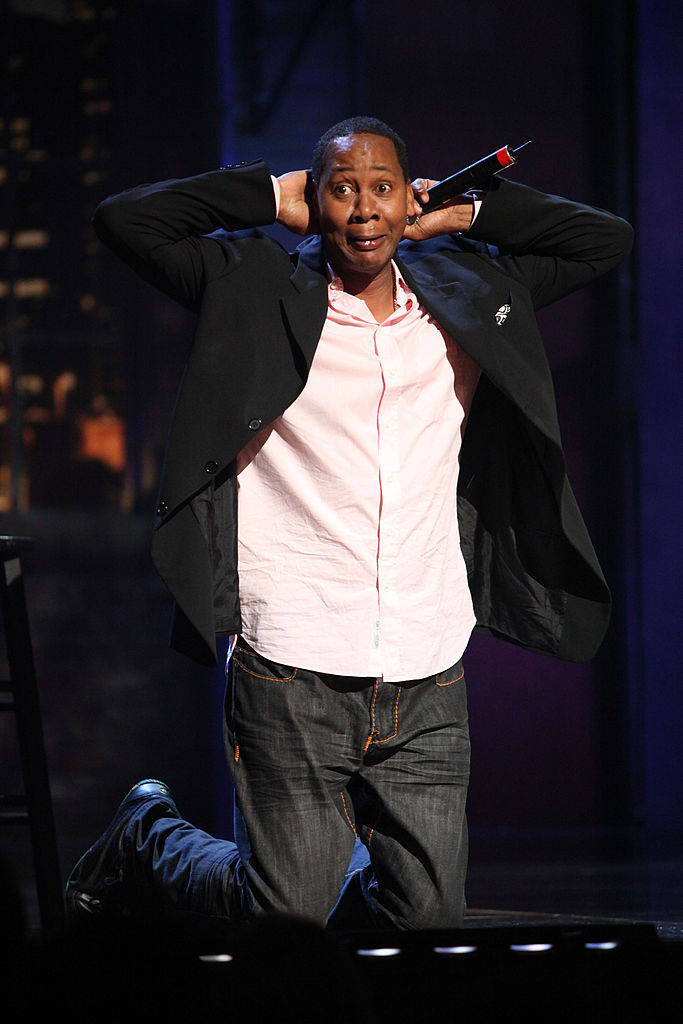 Both Harvey and Curry has their own popular sitcoms. The Steve Harvey Show aired on NBC from 1996-2002. But curry claims that Harvey didn't use the material in question on his sitcom. Instead, he says Harvey did so on his NBC talk show that ended earlier this year.
"When he was on his bulls*** talk show that he had, he did all of my Halloween material one Halloween," he explained. "Somebody called me and said, 'Homeboy doing your material.' He did my whole Halloween run, and I know he didn't think of it. This was true stuff that really happened to me."
Who is Mark Curry and how is his current relationship with Steve Harvey?
Curry got his start as a stand up comic. His first film role was in the 1991 feature film, Talkin' Dirty After Dark, where he starred alongside Martin Lawrence. He continued working in the standup arena as he auditioned for television and film appearances.

Curry is best known for his role as Mark Cooper on the ABC sitcom, Hangin' With Mr. Cooper. He starred as an ex–basketball player turned teacher. The show lasted for five seasons. Like Harvey, Curry also served as a host on It's Showtime at the Apollo at one point. 
From 2012-2015, he starred in Nick At Nite's first-ever live-action family comedy series, See Dad Run. Since 2018, he's returned to stand up full time with a weekly gig at Hollywood Improv.
Curry and Harvey often crossed paths due to the nature of their work but the status of their relationship prior to Curry's allegation is unclear. Regardless, it doesn't appear their issues have been resolved. 
After accusing the fellow comedian of ripping him off, he took a few jabs at Harvey. "And my thing was, you didn't have to do that homeboy," he said. "Mother–, you made enough money, b**** a**."
Curry also said that he had a recent run in with Harvey at Def Jam Comedy 25, He refused to give the hosts any details about their conversation but insisted he put Harvey in his place. When asked what he said to Harvey, he simply responded, "Ask him!" Yikes!