This Episode of Shay Mitchell's YouTube Pregnancy Series is the Best One
Fans have their favorite celebrities that they love to keep up with, and although she doesn't have a multi-year reality show to tout, Shay Mitchell has a web series that's doing quite well. The former Pretty Little Liars star started out with a lifestyle channel a few years ago, but it's her pregnancy series that's the most entertaining right now.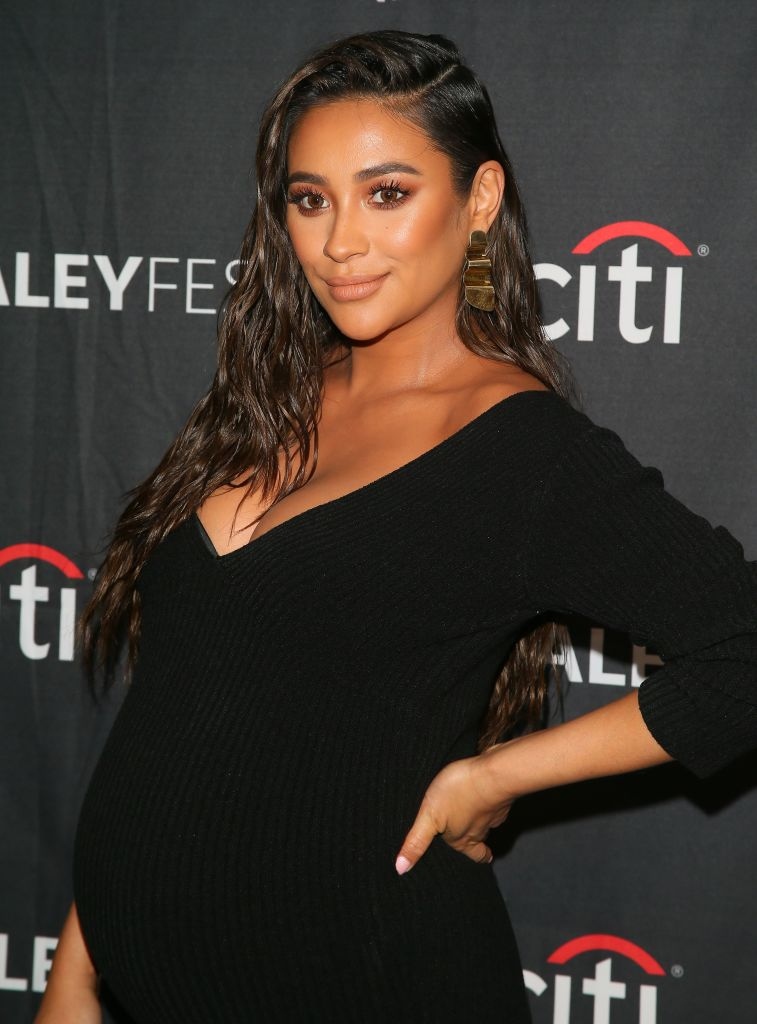 Mitchell is documenting her first pregnancy
YouTube Originals partnered up with the model/actress/businesswoman to produce the web series, Almost Ready, which airs new episodes exclusively on the platform. Mitchell dropped the first one back in July of this year, and to date, has about 10 baby-related videos with five being part of the Almost Ready series.
Mitchell's vlog has been buzzing for three to four years, but her pregnancy chronicles are proving to be engaging, funny, and even educational for her fans. There's the baby shower in a strip club video, there's one dedicated to the gender reveal, and one where Mitchell gets sick while watching a birthing video.
Late in her pregnancy, Mitchell and her boyfriend, Matte Babel, got very creative with the videos. One of the best ones—which is not officially part of Almost Ready—is her "Baby Mama Dance."
Mitchell is cracking her followers up and inspiring them too
We realize that women have been pregnant for millennia and have lived through—and celebrated—their experiences in their own ways. That's what you'll see here. In this video, Mitchell need not take her moves to the dance floor, because she's owning every song lyric and step in her own house.
Fans are losing it over her skills with some saying that want to do the same thing when they're nine months pregnant. Check this out:
Who realized there was a whole rap to describe this? Mitchell officially turned the song into a bop and captioned the YouTube video by saying, "I'm officially overdue and trying everything…. dancing, extra spicy Prince Street pizza, turmeric ice cream (although Matte seems to be having more of it than I do). If the Baby Mama Dance won't work, what will??"
Social media followers flooded her pages with heart and flame emojis, complimenting the actress on her energy and agility.
Mitchell tapped pro dancer Brynn Samms for help with the choreography, and no we're wondering if it helped with inducing her labor too.
Mitchell fans are waiting for a baby video to arrive
With the revelation that she was overdue, it seems that an announcement is impending about the baby girl's delivery. Days ago, Mitchell shared a happy birthday post to commemorate the one-year anniversary of her luggage brand, Béis, but some fans mistakenly thought it was a baby post. Gotcha!
During the summer, E! News reported on Mitchell's live Q&A session where she and Babel revealed the baby would most likely be a Libra, as she was due in early October. If that's the case, she'd be sharing her zodiac sign with her dad. At the time, Babel said, "Yeah, I want her to be a Libra. 'Cause then, while I'm outnumbered by gender, we're similar in terms of personalities."
While fans are awaiting word on the little one's arrival, it's possible to catch up on Mitchell's baby adventures and parenting discussions with Babel by watching her channel.