This Fan Theory Suggests Kylie Jenner and Jordyn Woods Are Friends Again
Fans really want Kylie Jenner and Jordyn Woods to mend their friendship.
It has been said that Kylie Jenner ended her friendship with Jordyn Woods after the whole Tristan Thompson ordeal.
However, there are some people out there who are certain the former BFFs are back on good terms.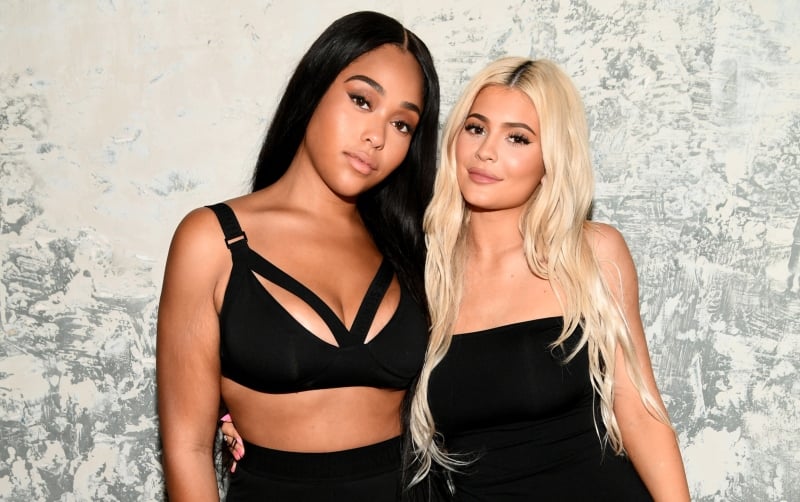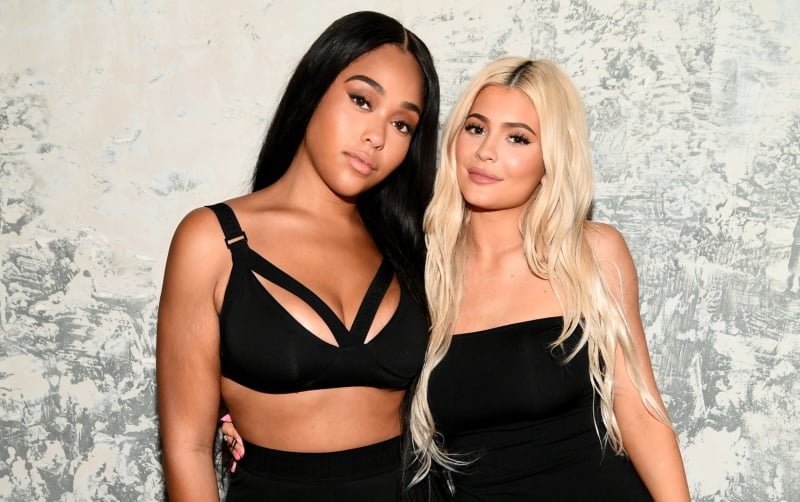 Though there is no official confirmation this is true, a recent Instagram comment has fans theorizing that Kylie Jenner and Jordyn Woods are friends again.
Fans knew Kylie couldn't fully cut Jordyn out of her life
Everyone around the world knows all of the details surrounding Jordyn Woods and the Kardashian/Jenner drama that ensued recently.
For anyone who still doesn't know what happened, we'll break it down for you really quickly.
Back in February, it was alleged that Jordyn Woods, Kylie Jenner's long-time best friend, had hooked up with Khloe Kardashian's boyfriend, Tristan Thompson.
At that time, it was confirmed Jordyn Woods was at Tristan Thompson home and the two were spotted throughout the night together.
A few hours after the scandal came to light, Khloe Kardashian took to social media to confirm her split from Tristan Thompson.
A week after all of this drama took place, Jordyn Woods sat down with Jada Pinkett-Smith for a tell-all interview in which she revealed she never hooked up with Thompson, they just kissed.
The Kardashian family and friends dragged Woods on social media for lying and it was revealed they had officially cut the model out of their lives.
Every Kardashian-Jenner unfollowed Jordyn Woods on social media except Kylie Jenner and fans were certain there was still hope for the former best friends' relationship.
Kylie and Jordyn could've already made up
Though Kylie Jenner and Jordyn Woods have been pretty mum on the status of their relationship, there are some fans who have recently theorized that they have already made up.
Earlier this month, Kylie Jenner, her boyfriend Travis Scott, and their daughter Stormi, took a brief vacation to a tropical destination.
During their trip, Kylie Jenner shared a few photos and videos to Instagram.
One photo, in particular, was of Stormi carrying around her very own Hermès purse which she refused to put down.
Though the comment section under the photo was flooding with fans gushing over how cute Stormi is, one comment was made by none other than Jordyn Woods mother, Elizabeth.
Elizabeth Woods just commented three red heart emojis and though that doesn't seem like a big deal to most, fans immediately knew something was up.
Fans found it strange that Elizabeth Woods would be commenting on Kylie Jenner's posts given the harsh comments Khloe Kardashian, her friends, and fans have made about Jordyn Woods following the scandal.
Jordyn Woods even claimed her family received death threats following the whole situation.
That, in turn, has some questioning whether Elizabeth is trying to get back in the Kardashian family's good graces.
Some think Kylie and Jordyn never stopped being friends
Even though the Elizabeth Woods theory is pretty clever, there are some fans out there who are claiming Jordyn Woods and Kylie Jenner never stopped being friends.
With Kylie and Jordyn's friendship going back seven years, fans are certain the two talked through the entire situation on the low and made up weeks ago.
With Kylie Jenner's header on Twitter still being a picture of her and Jordyn, it could be possible the two friends had a heart to heart and are working towards building back up their friendship.
Like we said, these are all just fan theories and though there is a possibility Kylie Jenner and Jordyn Woods could be friends again, we'll just have to wait and see if it does end up being true.