This Food 'Creeps' Rachael Ray Out and Makes Her Want to 'Retch'
It might seem like there isn't one food that world-famous culinary chef Rachael Ray won't eat. Over the years, many of us have watched her experiment with everything from American dishes to international cuisine. But the truth is, she, too, has her limits.
In an interview released earlier in 2019, Ray revealed that she has an aversion to what might be your favorite condiment. It "creeps" her out and makes her "want to retch."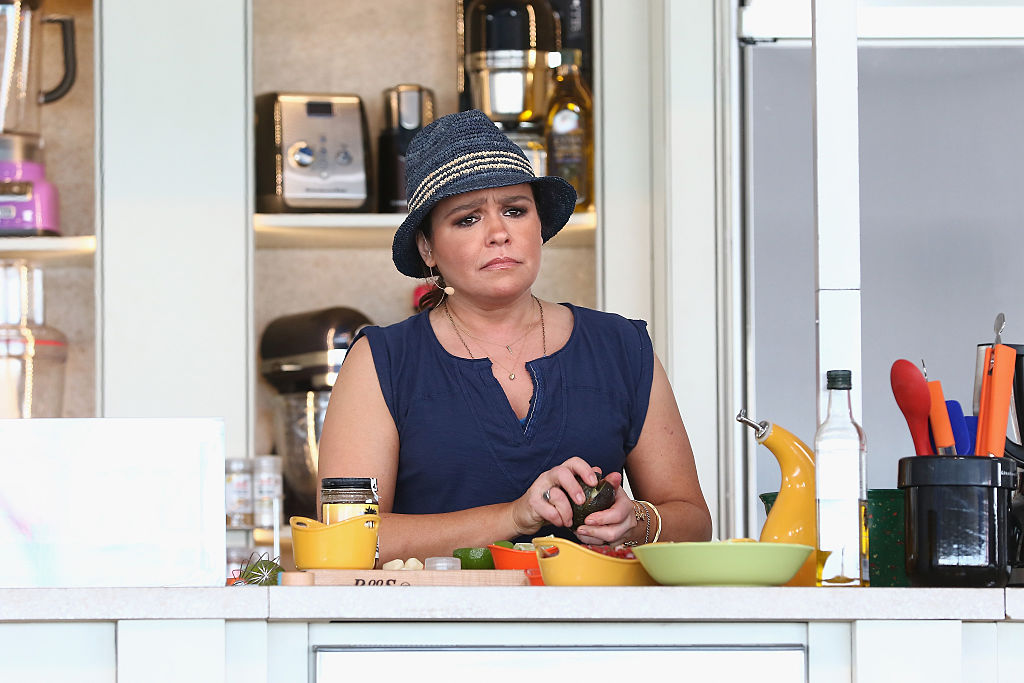 Rachael Ray hates this food
If you follow Ray, you know that she loves a quick and easy meal and that sandwiches are one of her go-to options.
On her eponymous cooking show, she's made everything from grilled cheese sandwiches to cheesesteaks to melts — which are sometimes topped with sauces and spreads. But she never uses shelf-stable mayonnaise because she can't stand it.
"Shelf-stable mayonnaise creeps me out!," she told People on the set of The Rachael Ray Show in early 2019. "I will make an aioli myself and I love Aquafaba, because it's chickpea-based. But it's something about knowing that there's eggs in mayonnaise and that it's sitting on a hot shelf for months and months. It makes me want to retch."
Other foods Rachael Ray hates
Even though Ray loves salad, she can't get down with one ingredient.
"Oh my god, the chopped lettuce in a sack sucks! Stop it!" she said during her Rachael Ray Every Day "Like a Boss" panel in February 2019, according to Food & Wine. "I'm sorry, sue me lettuce industry. It smells weird and it costs more."
As an alternative, Ray says that you should buy fresh, leafy greens, which can be healthier and taste better.
Oh, and there's more. Ray also said in a 2005 interview that she's not big on desserts, either.
"I really don't like sweets," she explained, adding, "However, my mom and I used to eat the nuts out of maple walnut and butter pecan ice cream at Howard Johnson, where I worked."
What's Rachael Ray's favorite food?
It's hard for Ray to pinpoint her absolute favorite food. She'll be the first to tell you that she's a fan of so many different dishes, from beef to caponata. But if she had to pick one, she'd say Italian cuisine.
"I guess pasta is my favorite," she admitted in her magazine. Specifically, she enjoys making pasta carbonara, which is her husband John Cusimano's favorite dish of hers.
"When I'm cooking, I'm thinking about the person I'm feeding and I want to make them whatever they want," she continued.
Burgers are another one of her top picks.
"I am burger obsessed and I love playing with the idea of what a burger can be for people," Ray said during an interview with The Adrienne Gale Experience. "I make burgers out of everything from grains to seafood to, of course, browned meats of every kind. What I love about the burger is it makes food accessible and fun for everyone."
Just make sure you never offer her one with shelf-stable mayo or lettuce-in-a-bag.