This Former 'Bachelorette' Had a 'Mortifying' Moment With the Kardashians
Even celebrities get a little starstruck sometimes. This was the case during the 2019 People's Choice Awards between Keeping Up With the Kardashians stars and a former Bachelorette. The interaction proves we're all awkward sometimes. Read on to understand why this Bachelorette's reaction is all of us.
Former 'Bachelorette' Kaitlyn Bristowe is a big 'KUWTK' fan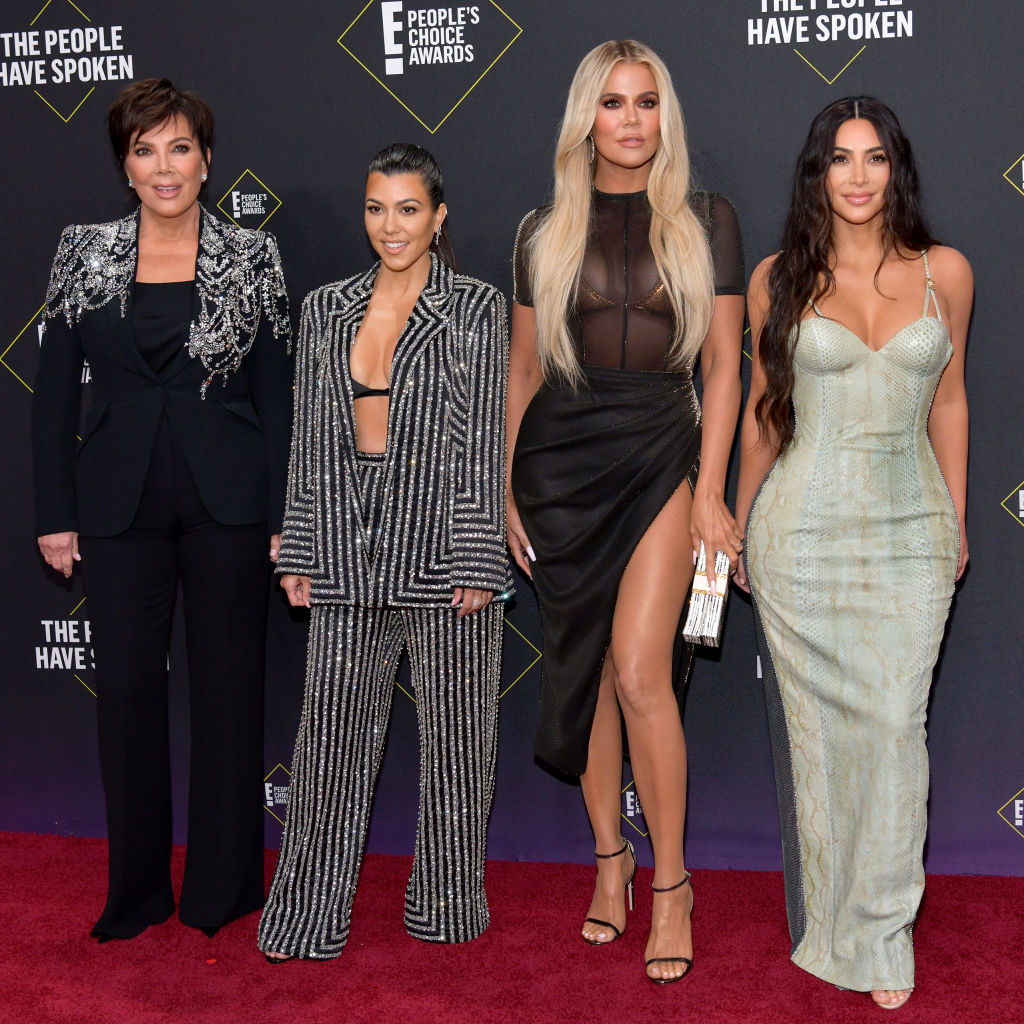 Season 11 Bachelorette, Kaitlyn Bristowe, is a major fan of E!'s long-running reality show, KUWTK and she couldn't contain her excitement when meeting the family at the People's Choice Awards on Nov. 10.
"I have a confession," she said on this week's episode of her Off the Vine With Kaitlyn Bristowe podcast.
"And it was from that night. Everyone's probably expecting this to be way worse than it is 'cause I was, like, 'I had the most embarrassing thing happen to me in front of the Kardashians' … I'm a little mortified. So, you know when you see people on TV, and you think you're friends with them?"
Honestly, we've all been there but it gets worse for Bristowe.
Bristowe is a fangirl like the rest of us
Even reality TV stars can't always handle dream scenarios with ease. Bristowe continued saying the familiarity with the Kardashian-Jenner family is because fans watch her social media all the time and do the same to her.
She went on to say fans say, "'Hey!' And then they're like, 'Oh, it's you.'" she said. "Well, I did that to them, but I didn't stop there. I just walked right up to the Kardashians."
If you're hoping that's the end of the story, it's not. Bristowe continued her cringe-worthy story and the Kardashians' reactions are priceless.
"There was Kim [Kardashian], Khloe [Kardashian], Kourtney [Kardashian] and Kris [Jenner]… And I walked right up, and I was like, 'Hey!' And they looked at me and went, 'Hey!' And I don't know if they were just being nice or if they watch the show," she said.
"I don't know. Apparently, they watch the show, so I'm just going to pretend that they know who I am. And well, I said, 'I fall asleep to you guys every night. It's so comforting!' And Kourtney was like, 'Thanks.' And they all just looked at me like, 'She cray.'"
Luckily, this Kardashian came to Bristowe's rescue
While Bristowe likely wanted to run away before the conversation got worse, one of the sisters stepped in to ease Bristowe's anxiety.
"Kourtney really looked at me like she knew," she said. "She was like, 'It's good to see you!' So, I'm like, 'Yeah!' And then I started bowing down to them…I did not play it cool…I literally started bowing to them, and Jason was like, 'Let's go find our seats.' And I was like, 'Oh God. Bye. See you never'"
She added, "I mean, I'm sure it's not the first time someone's bowed down to them and told them they watched the show…But they're such a presence."
Luckily, this brief interaction may not have been a blip on the Kardashians' radar. They walked away with the Best Reality Show award, while Khloé received an award for Best Reality Star.
"It's so beyond loud in there," Khloé Tweeted. "I had no idea I won an individual award until we walked offstage. I feel so badly right now. I am so f*cking grateful and appreciative! I can't believe I didn't say anything but I didn't hear that I won until after."
The awards are cool, but Bristowe literally bowing down to the Kardashians is a reminder that we all have embarrassing sometimes — even celebrities.