This Former Co-Host From 'The View' Says She Doesn't Miss Talking About Politics
The co-hosts of ABC's daytime talk show The View spend a good deal of time discussing (and arguing about) politics. While many of the seats at the table have featured revolving panelists, one former co-host isn't lamenting being absent for the political debates on the show.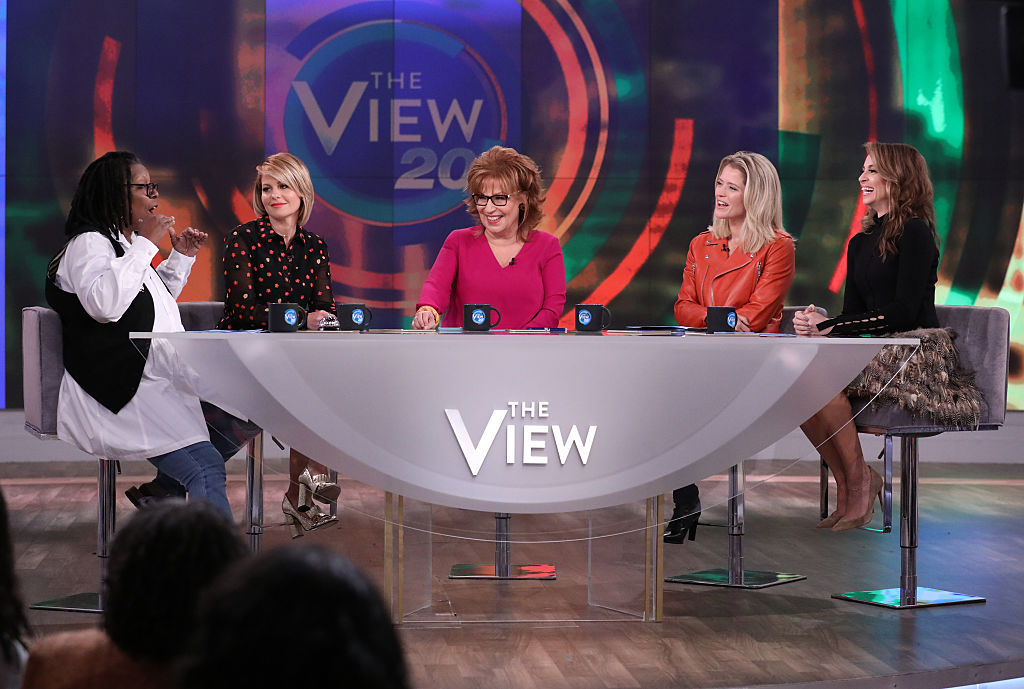 Moved to a 'Fuller House'
Candace Cameron Bure of Full House fame joined the panel on The View in 2015. As one of the show's few conservative voices, Bure's presence helped to level the playing field with the program's liberal co-hosts.
With several opportunities coming her way, including roles in Hallmark movies and the start of the Fuller House, the Netflix reboot of the iconic original ABC series, Bure realized she needed to relinquish her hosting duties on the talk show. "It wasn't an easy decision, but before I started The View, I had already had my commitments to Fuller House and my work with the Hallmark Channel and Hallmark Movies and Mysteries," she said in 2016, according to People. "And because of the success of those, my commitments have become even greater with those shows."
Bure noted the scheduling demands and time away from her family as reasons for her departure. "The commute of going West Coast to East Coast every single week for me has been tough on me and hard for my family as well," she said. "And I want to make sure that I'm able to spend at much time with my children and invest in all the projects that I do to the fullest extent… I've tried to be Superwoman, and I'm going to not try anymore."
Misses the people, not the politics
Back in May, The New York Times acknowledged the growing political tone of the daytime talk show with their article "How The View Became the Most Important Political TV Show in America." With the addition of the very outspoken conservative pundit Meghan McCain in 2017 and former Fox News commentator Abby Huntsman, the show has attempted to strike more of a balance between conservative and liberal perspectives.
Even with adding McCain and Huntsman to the panel, the talk show has a strong liberal bent which includes its often left-leaning studio audience. As a former co-host on the show, Bure's conservative views were often in opposition to the rest of the panel. Recently making an appearance on Tamron Hall, the Fuller House star discussed her time on The View and how she feels the void more for her former colleagues than the topics of conversation.
"I don't miss it," she told Hall regarding the discussions on politics, as reported by People. "I miss the people. I'll be honest, I'm going to hop over after the show and go say 'hi' because they all are friends and feel like buddies. But I don't miss talking about politics every day."
Bure shared that she prefers focusing on positive projects, such as her Hallmark films and rebooted sitcom. "I want to stay in happy land. I want to be in a bubble where I just want to be kind and respectful and love on people," Bure said.
Another goodbye
The actress is preparing for yet another farewell. The fifth and final season of Fuller House drops on Friday, where Bure will have to end her run as the beloved character D.J. Tanner.
"It's like saying goodbye to my best friend. I have had such an incredible journey with Full House and now Fuller House. I'm so sad that it's ended, but so happy that it happened. We have had such an incredible fan base for over 30 years," she said. "I never stopped hearing about Full House or D.J. Tanner wherever I went. Even when I took off and wasn't working for 10 years to stay home and raise my kids, there was still so much Full House love. We knew that we still had something that fans wanted to see."
The final season will also feature original cast members Bob Saget, John Stamos, and Dave Coulier. Bure attributed the show's sustained popularity to the overall message of the show. "I'm so grateful for it… So much love, so much heart, it's all about family," she said. "Not necessarily the family that you're born into, it's the people you surround yourself with, it's the people who are there to support you and that's what this show is all about."
The final season of Fuller House drops on December 6 on Netflix.