This Former Co-Host of 'The View' Said She Hasn't 'Made Up' With Meghan McCain After Their Twitter Tiff
Meghan McCain of The View is known for her straight-talking approach to the show's hot topics, especially when it comes to politics. Working in the political arena a writer, blogger, radio show host, and contributing news correspondent for years before joining the ABC talk show, McCain has extensive experience sharing her views from a conservative perspective.
Yet one former co-host has previously expressed that McCain possibly takes too much license as a representative of the Republican party, and had a few other strong opinions on the conservative co-host that prompted a pointed response from McCain.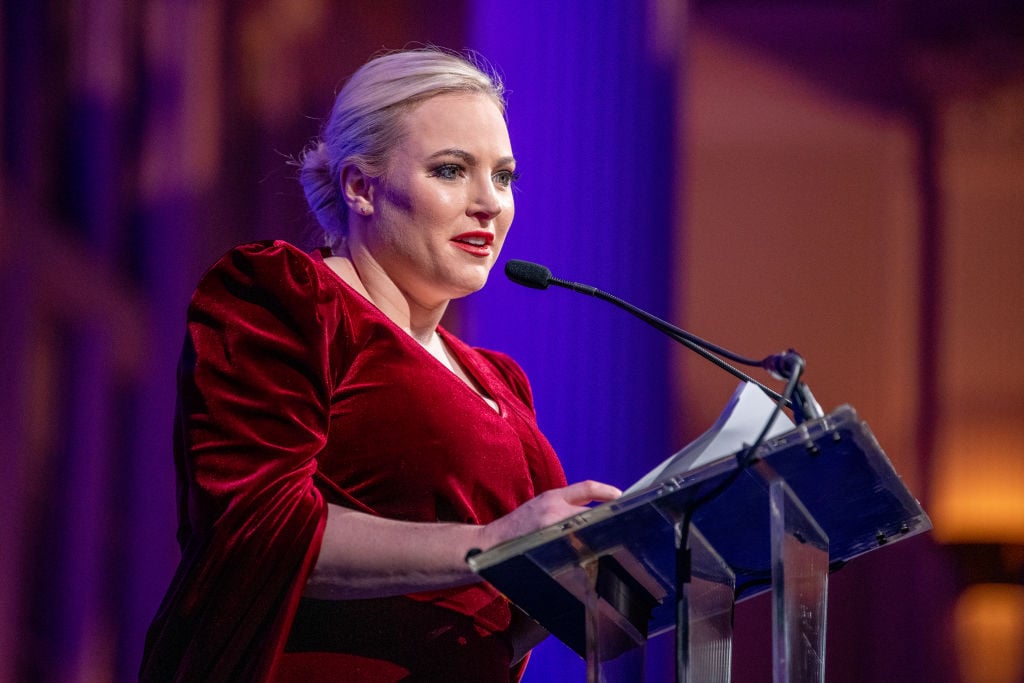 Comments on 'Watch What Happen Live'
Actress Sherri Shepherd was a co-host on The View from 2007 until 2014. Last year in an interview with Andy Cohen on Bravo TV's Watch What Happens Live, she was asked about McCain's performance as the newbie on the daytime talk show. Shepherd gave her answer, in detail.
"You know, she just has to evolve. She has to get used to sitting there at that table," Shepherd said, according to People, commenting that McCain may be wrongly assuming she's responsible to speak for the entire Republican party. "I think she has to not take the whole Republican world on her shoulders. It's too much to take that whole world. You're not the Republican voice. It makes you stress, it makes you tense, so being able to lighten up a little."
Shepherd had given McCain some advice when she had first taken her post on the panel, encouraging her to have a tough skin. "I remember talking to Meghan when she first started, [and saying] you have to learn how to insulate yourself from peoples' comments," she told Yahoo! Entertainment in September. "Joy Behar told me that when you open your mouth, you're going to lose half of the audience anyway. You have to realize that you're affecting more than the people in the audience — there's somebody out there that agrees with you. You just have to stand firm and be respectful of everybody."
Since leaving The View, the actress has landed several roles in films such as Ride Along 2 and Brian Banks. Shepherd enjoys occasionally filling in on the talk show, but doesn't miss the full-time gig. "It's fun when I go back to guest co-host, but it's almost like going back with an old boyfriend," she joked.
McCain's turn on 'WWHL'
After McCain got wind of Shepherd's comments from the WWHL episode, she took to Twitter to vent her disappointment with the former co-host's assessment. "Sad to hear this from @SherriEShepherd – the Trump years are incredibly intense and tumultuous times," McCain tweeted. "I believe all women today should be taking the world we live in and our place in it very seriously."
When she sat down with Cohen on his show shortly after his interview with Shepherd, McCain expounded upon her disappointment with the actress's statements and commented on how the show has changed since Shepherd's tenure. "I was super bummed out when I saw her saying that," she told Cohen last year. "The View, it's a tough show that's really political heavy. We're a news show now and it's not the show that she once hosted."
The conservative television personality noted that the political climate of the country shouldn't be treated lightly. "Right now, and not to make this too heavy, but in Trump's America, we shouldn't be telling women to lighten up," she said of Shepherd's comments. "It's a serious time. We can take things seriously."
Shepherd tweets back
As it usually goes with Twitter, Shepherd decided to post her response to McCain's tweet on the social media platform, clarifying her intentions for her statements. "@MeghanMcCain my response to @Andy on #WWHL wasn't intended to be anything but constructive," Shepherd tweeted. "We have talked at length privately & I've been nothing but supportive of you & everyone who has co-hosted @TheView -If I came across as not being supportive of you, that wasn't my intent."
Despite her explanation, Shepherd noticeably left out any sort of apology. Maybe that's why the two television personalities have not exactly resolved the squabble. Shepherd even admitted that they haven't technically buried the hatchet.
"I don't know necessarily that we made up," Shepherd told Yahoo! Entertainment in September. "We had a difference of opinion. We probably could have worked it out if I was on The View — it would have been something to talk about."
Despite the lack of putting the issue to bed, Shepherd clearly doesn't see it as a monumental divide. "We're two grown women, and everyone has a difference of opinion," she said. "We're not going to die; the day goes on, and we do our thing."
Watch ABC's The View weekdays!