This Former MCU Villain May Return as an Ally in 'Thor: Love and Thunder'
When it comes to the Marvel Cinematic Universe (MCU), many of its villains have been derided for a lack of purpose — a two-dimensionality strikingly antithetical to their heroic counterparts — leaving an individual persona, with unique motivations, all but inexistent. However, certain top-notch MCU villains, Thanos, Killmonger, and Hela (a bit), defied this standard, repping a reason for existence beyond the defiance of heroism and the desire to destroy. And Thor: Love and Thunder may give a favored villain a second chance to shine.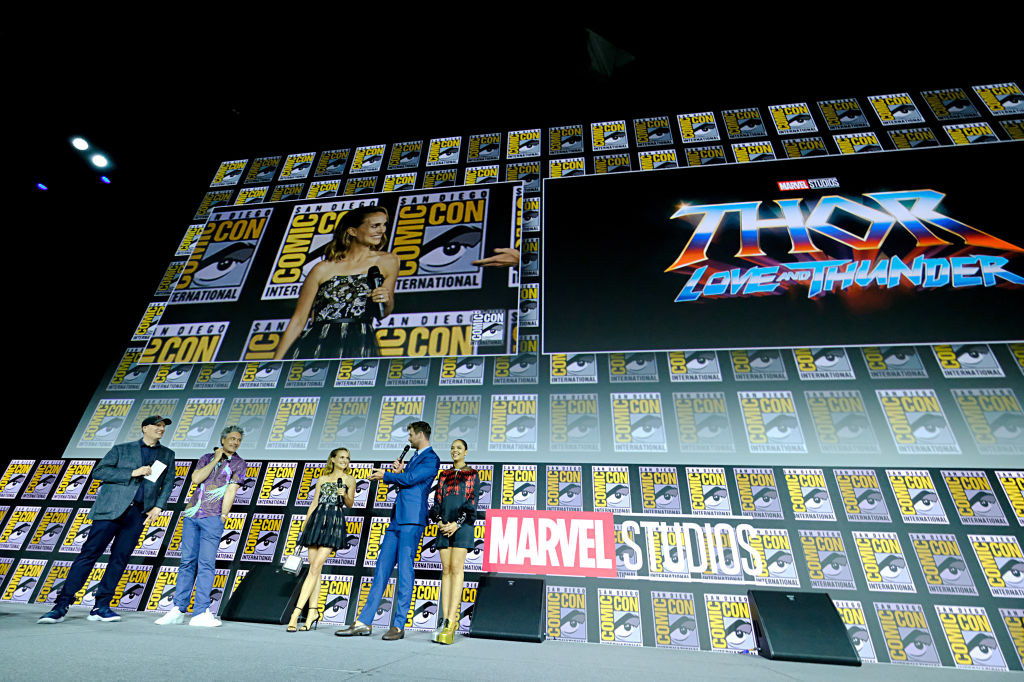 Creating villain complexity is no easy task, as Marvel Studios wants its heroes to retain the spotlight, but its villains to be fleshed-out. Too much focus on the latter and you wind up with a villain-centric tale, not enough emphasis on the latter, and you wind up with flat villains.
Given this villain conundrum, it should come as no surprise that Marvel Studios may be planning to resurrect one of its former villains for a presence in Thor: Love and Thunder. Bringing back a villain whom fans already favor is a clever way to test the waters concerning character expansion for a formidable foe. Not to mention, seeing old faces pop up again, and come back into focus, is always satisfying. So, who's coming back to play?
Insider reports suggest Hela is coming back to the MCU in 'Thor: Love and Thunder'
Hela was the main threat in Thor: Ragnarok. Portrayed by two-time Oscar winner and six-time nominee Cate Blanchett, the character was one of those villains you can't help but appreciate for all their glorious nefarious ways (like Bellatrix Lestrange in Harry Potter). And, according to We Got This Covered, the character may return to the MCU, as her dead body was never actually shown on screen…
The outlet recently reported that Marvel Studios does intend to bring back the character, and she could appear in the MCU in Thor: Love and Thunder. WGTC argues that when she returns, she will be fighting alongside our heroes to help save New Asgard. She will not be a good guy; rather, she will be acting as an individual, forced to team up with the good guys, to safeguard her self-interest.
The news comes from the same sources who told WGTC that Taskmaster would be the villain in Black Widow before such information was eventually confirmed. Seeing Hela return to protect Asgard from new threats would be interesting, as the dynamic between Hela and Thor would be quite amusing to watch.
Not to mention, the MCU could develop her character a bit more while she's fighting alongside the Avengers, as she will theoretically (as the good guys often do) receive more dialogue — dialogue unattached to the whatever threat she's delivering at a given moment in time (since she won't be occupied with delivering the villainous threats).
As for Cate Blanchett, she has said in the past that she would be willing to return to the role. She once said, "There's always a way back, but I'm sure there's always a way forward, who knows? I never say no to anything," as WGTC noted. So, if Blanchett is on board, should fans anticipate a Hela return?