This Former 'Melrose Place' Star Waited Until She Turned 56 to Tie the Knot
Fox Network's Melrose Place ran for seven seasons, making a name for itself as a top prime time soap. The show helped launch the careers of some familiar names including Marcia Cross, Andrew Shue, and Courtney Thorne-Smith, and also showcased some returning favorites such as Alyssa Milano, Jack Wagner and Heather Locklear.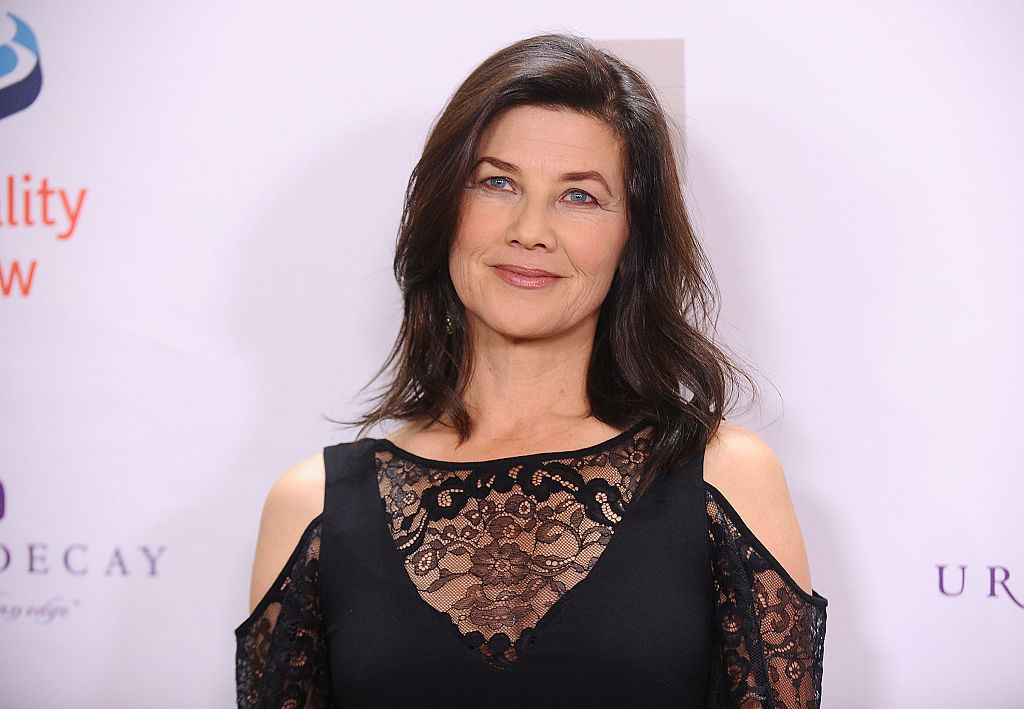 One cast member recently walked down the aisle for the first time at the age of 56. Though patience and putting off instant gratification were not characteristics often seen on Melrose Place, this actress from the famous prime time soap opera showed that some things are worth the wait.
An impressive resume
Daphne Zuniga portrayed Jo Reynolds, the tough but sensitive photographer on the Fox show from 1992 to 1996. She also had a recurring role on the CW's One Tree Hill as Victoria Davis from 2008 to 2012, according to IMDb.
In addition to her roles on television, Zuniga had the opportunity to work with some impressive Hollywood film directors. She played opposite John Cusack in The Sure Thing, which was directed by Rob Reiner in 1985. Zuniga also appeared in Mel Brooks' 1987 film cult comedy hit Spaceballs, showing her comedic talent.
Putting priority on career
As a child of divorced parents, Zuniga did not spend much time daydreaming of marriage. "I was not one of those little girls who fantasized about being married. My parents divorced when I was 6 and I lived with my mother, so I didn't have a traditional mom and dad together to model after," she said, according to Glamour.
Later, when Zuniga moved to Los Angeles at 17 to pursue an acting career, she placed her professional ambitions over her relationships. For her, that path gave her a sense of self. "When I turned 40, I felt confident and physically and emotionally strong," she said.
Zuniga met her future husband, public relations executive David Mleczko, in her mid-forties. "I was 44 when I met my now-husband, David. I was living in L.A. and he was based outside of New York," she said, as reported by Glamour. "And never in a million years did I think I'd meet someone who had a high-schooler at home. But even though I didn't want kids of my own, I love his kids. They are like my bonus children, and we have the best time together."
Heading down the aisle
The couple was content with their relationship for years and completely committed to one another, even getting engaged at one point but not chomping at the bit to set a wedding date. "I already knew I'd be with him forever. We had been together for 12 years. We were engaged for two and a half years," Zuniga said. "But before we got engaged, it just felt … he feels like a husband. I mean, we've been through so much together. And then I start to think, 'Gosh, maybe it will feel different.'"
The two started to get some nudging from family members. "Then he got a little pressure from my sister. At a family dinner she toasted everybody and said, 'When are you going to make my sister an honest woman?'" Zuniga shared, according to People. "Something as cliché as that, and it put a bug in. And then it put a bug in me and it just feels like a new adventure. It was right for me, waiting that long. He had been married, and raised a family, so he has three grown kids. The timing feels perfect for us."
Zuniga also shared why she had hesitated to take that monumental walk down the aisle. "Part of the reason I waited all these years is because I always felt when I got married my wings were going to be clipped and I knew my career was the center of my life," she said. "When I met David and I brought that fear with me, I was just completely wrong. He is so supportive."
The couple held their wedding on June 8 in front of 30 family members, with Zuniga walking down the aisle to Etta James' song – appropriately titled – "At Last," according to People. Though Zuniga says she was always happy with their relationship status, she admits that being officially married to Mleczko takes their union to a different level. "I can't explain it, other than it just feels a little effervescent whenever I see him," she said. "I just see him now and there's just a little extra care or something. I don't know why. The ceremony and the ritual does that. Being married was never really a goal," the actress added. "A soulmate, and being with someone, and being committed — I was committed. So I am as committed, just there's a little more zing to it."