This Former 'Today Show' Co-Host Said NBC 'Made the Wrong Choice When I Left'
The Today Show has seen its share of staffing changes over the past two years. On the heels of lead anchor Matt Lauer being fired due to sexual misconduct in 2017, newcomer to the network Megyn Kelly was released out of her contract just one year later due to controversial comments. The morning program also lost an anchor upon Kelly's hiring, who is now speaking out regarding her departure.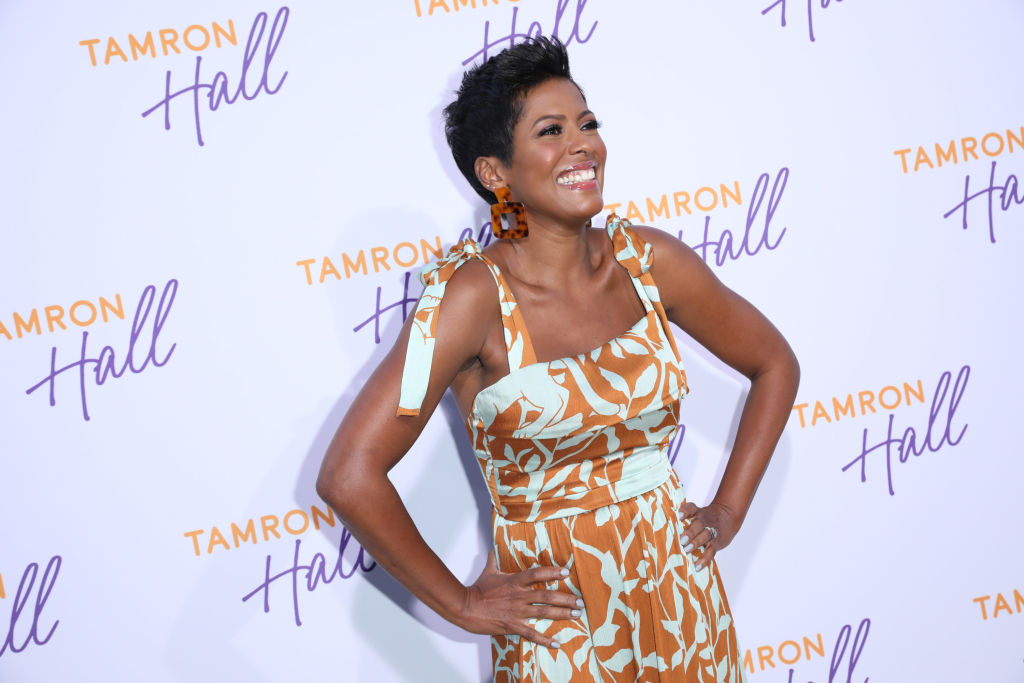 Deciding to leave
Tamron Hall started her journalism career after graduating from Temple University, according to MSNBC. Hall did some reporting for local news in Dallas and Chicago, and later joined the Today Show's third hour, Today's Take, with Al Roker, Natalie Morales, and Willie Geist in 2014.
Hall left the show in February 2017 when it was announced that Kelly would be joining the network news program, meaning Hall would lose her time slot to Kelly's upcoming show. "I decided to take a leap of faith," Hall told People. "I knew I would have to trust my gut and that I could be a part of something that would reflect who I am as a person, as a journalist, as a woman."
At the time, Hall was a little unsure of her decision. "Two-and-a-half years ago when I walked out of that building in black patent leather boots and a black-and-white jacket, I was in a fog," Hall said, as reported by MSN. "I thought, 'Wow, is this how it goes down?'"
What she says now
Now that Hall has had some time to reflect, she sees that she made the right choice for herself. The former Today co-host recently commented on her departure in light of being edged out by Kelly, which ended up not working out for the network.
"Megyn's success or not, I already knew they made the wrong choice when I left the door … so I would never measure myself by her success or perceived lack thereof … whether that show made it or not, I knew I was making the right decision for me. I didn't know what could come after leaving that situation. I'm glad and fortunate this is the end result," Hall said, according to USA Today. 
Variety reported that when Hall was asked how she felt when she was passed over by NBC at the time, she replied, "We've all been the kid who didn't get picked to be on the kickball team."
New beginnings personally and professionally
Hall has had several new beginnings since leaving Today. She married Head of Music Talent at Primary Wave Entertainment Steve Greener this year, and gave birth to their first child, son Moses, in April.
The new mom is also starting her own talk show on ABC this fall, set to premiere in syndication in September. According to Variety, Hall is hoping to make the show more personal rather than showcasing any celebrity-heavy lineups.
Hall is clearly thriving both personally and professionally, and is grateful for these new milestones in her life. "I never thought I'd have to lose everything to gain even more, but I lost my spot and I gained a husband who roots for me, a beautiful baby boy who looks at me like I'm his entire world and not just his milk source, and I have a phenomenal daytime talk show team who every time we're on the phone, they just want the best for me and I want the best for them," Hall said, as reported by MSN.
Fans can tune in to see Hall's new show in September!