This 'Grey's Anatomy' Star Reveals Her 'Worst Moment'
ABC's long-running hit drama Grey's Anatomy has launched the careers of many actors such as Ellen Pompeo, Sandra Oh, and Patrick Dempsey. Landing a gig on a series like Grey's is a dream job for many aspiring actors. A member of the show's cast recently reflected on one of the more humbling experiences in her acting career before becoming a mainstay on the medical drama.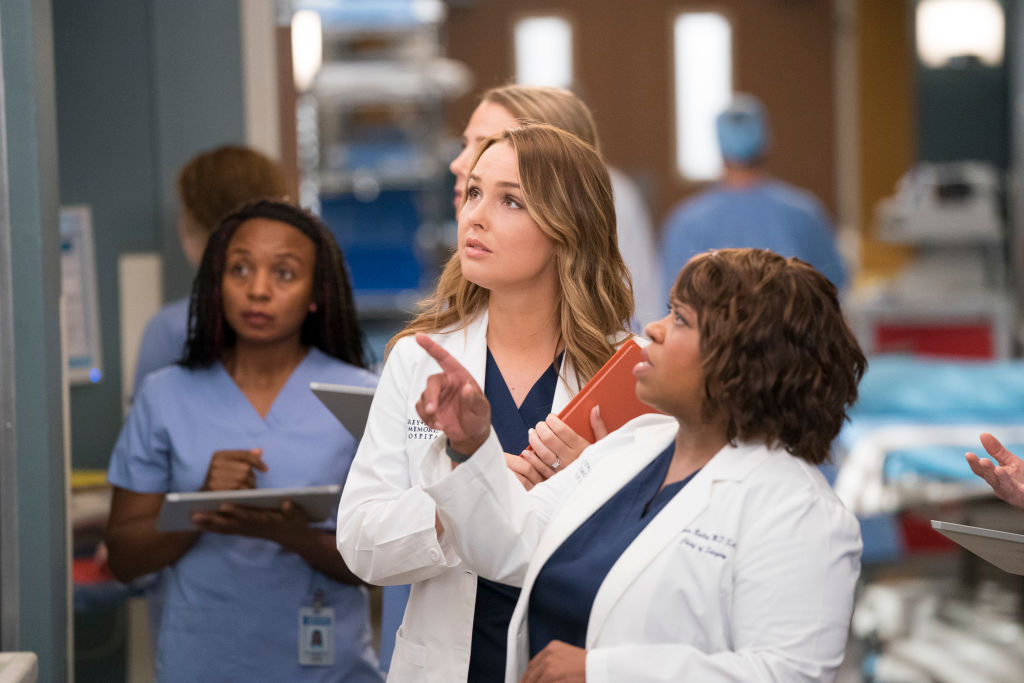 The audition
Auditioning for a role in an indie film over 10 years ago in Los Angeles, Camilla Luddington – who plays Dr. Jo Karev on Grey's Anatomy – had the opportunity to read with an actor who already landed a lead part in the film. "I felt like I really understood this character, I've lived this experience. And it ended up getting down to a chemistry read with myself and the lead actor, who had already been cast," Luddington told the Chicago Tribune. "Chemistry reads are always bizarre because, especially if it's a romantic scene, you're meeting this person for the first time but you have to kiss and there's an intimacy to it… But I thought I had done really well."
It didn't turn out as Luddington had hoped. "My agent got a call from the casting director who said, 'They really love you but they've had a tape sent in from another girl and they really love her.' Then I heard that it went to this other girl. And I was really bummed about it because I had gotten so, so close," Luddington said.
The movie ended up skyrocketing the career of the actress who landed the part. "I won't say names, but this launched that girl's career," Luddington said, according to the Chicago Tribune. "She was an unknown and she ended up blowing up because of the movie. She's since been nominated for an Oscar, she's amazing. I fully respect her, she totally deserved to get the movie."
Table for three
At the time, Luddington worked as a waitress for a sports bar in Santa Monica called Barney's Beanery. About two weeks after her audition, she was at work and had to wait on a certain table in her assigned section. Little did she know she was about to have a 'reunion' with some of the cast members of the coveted indie film.
"I walk out to this table, not really paying attention and look up and said, 'Hi, I'm Camilla' — and I realize sitting there was the director of the movie that I had just done a chemistry read for," Luddington said in her interview with the Chicago Tribune. "And not just him, it was also the actor that I had done the chemistry read with and the girl they had cast. And they were having, I came to find out — because I waited on them whole dinner — they were having their meeting of: 'Congratulations, you got the role, let's go out and have dinner and discuss the movie!'"
If Luddington had thought there was a possibility of the group not remembering her, her hopes were soon dashed. "They absolutely recognized me," she said. "The worst thing was, the actress clearly had no idea but the actor and the director, I could tell that they found this painfully cringey. And I completely died inside. And this is not even, like, a chic restaurant, right? It's a sports bar. So when I'm interrupting them, I'm like: 'Do you want wings? Do you want sliders?'"
Luddington shared in the interview that she was perhaps not at her best when she waited on the trio. "There were just levels of humiliation. The uniform was a Barney's Beanery T-shirt and an apron, so did I have ranch dressing down my shirt? A hundred percent. Did I have some sort of wing sauce on me? Yeah. Did I smell bad? Probably. I for sure had french fry grease on me. It was a full-on sports bar situation," she recalled. "And I remember going back to the bathroom and crying in a stall because I couldn't hand the table off to somebody because it would look like I cared! But they sat there for two hours!"
Her least favorite memory of the experience? "This detail really makes me cringe: But at the end of the dinner, I gave them a discount on their food — and I don't know why. I think I was trying to nice and cool about it?"
What she would've done differently
Looking back, Luddington realized she could've gracefully bowed out of the situation. When asked by the Chicago Tribune what the 'takeaway' of the experience was, she responded, "Hand the table over to someone else! There would have been no shame in just protecting myself in that moment. Because when I came over to the table and they were talking about location details — those were things I didn't need to hear, especially after losing out on a job I really wanted. So I think I would have done a little more self-preservation."
Luddington clearly can chalk up the incident to a step on her way to landing her successful role on one of the hottest TV shows on the air today.