This Hit Just Achieved 'Song of the Decade' Status by Billboard
Can you believe the second decade of the 2000s is almost over? As we prepare to throw up the deuces and wave goodbye to the 2010s and the end of 2019, people are taking a look back at some of the highlights from the past ten years.
Musical recaps are trendy as they take into consideration new artists, new technology, and some of the biggest bops and flops of the last decade. Do you think you can guess which hit was the hottest song between 2010 and now? Here's a look at what one authority has to say.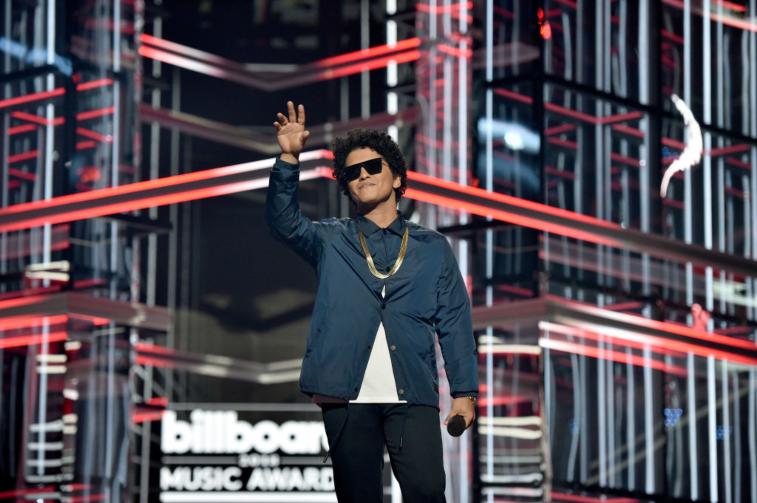 Billboard names the song winner of the 2010s
When compiling its list of which songs made musical history, Billboard named "Uptown Funk!" as the number one "Hot 100 hit of the 2010s." The 2015 Mark Ronson-produced song features the talented Bruno Mars and according to the publication, sat on the charts for 14 consecutive weeks.
CBS News notes that it's the first time Ronson was credited as an artist for one of his tracks, and he was one of Amy Winehouse's biggest collaborators when she was alive. Ronson co-wrote and co-produced "Uptown Funk" with Mars and Jeff Bhasker for his Uptown Special album, and once admitted that he wasn't sure the song would happen.
In an interview with NPR in 2015, he said all three of them were on fire when they first got together to work on the song, but struggled after writing the first part. He had a particularly hard time getting his guitar melody just right.
"Maybe this song wasn't meant to be. I'd wait maybe a month until everyone's nerves cooled down and be like, 'Hey, can we get back in and try to work on that song again?' Eventually, we did get it."
What other songs topped the decade's 'Hot 100'?
According to their list, LMFAO's "Party Rock Anthem" earned the number two spot and Ed Sheeran's "Shape of You" followed at number three. At four is Chainsmokers' "Closer" and Maroon 5 sits at number 5 with "Girls Like You."
This list is separate from streaming hits, because the number one "streamed" song of the decade was PSY's "Gangnam Style." Remember that one?
How Billboard did its calculations for this period of time
Billboard notes that at the start of 2010, it was still using metrics based on album sales. New technology made it necessary to adapt, so the "Hot 100" charts take into account album sales, digital downloads, and radio play. That's how "Uptown Funk" claimed the title for number one.
Other songs such as "Somebody That I Used to Know" by Gotye and Kimbra, Rihanna's "We Found Love" and the undying "Old Town Road" also made the "Hot 100" top 10, but none could top the dominance of "Uptown Funk."
Tallies were calculated from a date range of December 2009 through September 2019 and include the most popular songs in the United States during that time period. Billboard published the list in its entirety in its Nov. 16 issue. If you want to dig deeper into the hottest albums and streaming singles of the 2010s, grab a copy. You won't be surprised to learn that Adele's "21" nabbed the number one spot on "Hot 200s" album list.
Now, onward to the next decade and what awaits our ears.