This Is Ashton Kutcher's Super Freaky Connection To the 'Hollywood Ripper'
Ashton Kutcher has been in the news recently, but it's not because of his acting or career in Hollywood. The actor has been called as a witness in a 2001 murder case. Kutcher not only knew the victim, but he had spoken to her the same night that she was murdered.
Kutcher recently provided testimony and is considered an important witness in the case. Here's what we know about the ongoing murder trial and Kutcher's involvement.
Why did Ashton Kutcher testify at a murder trial?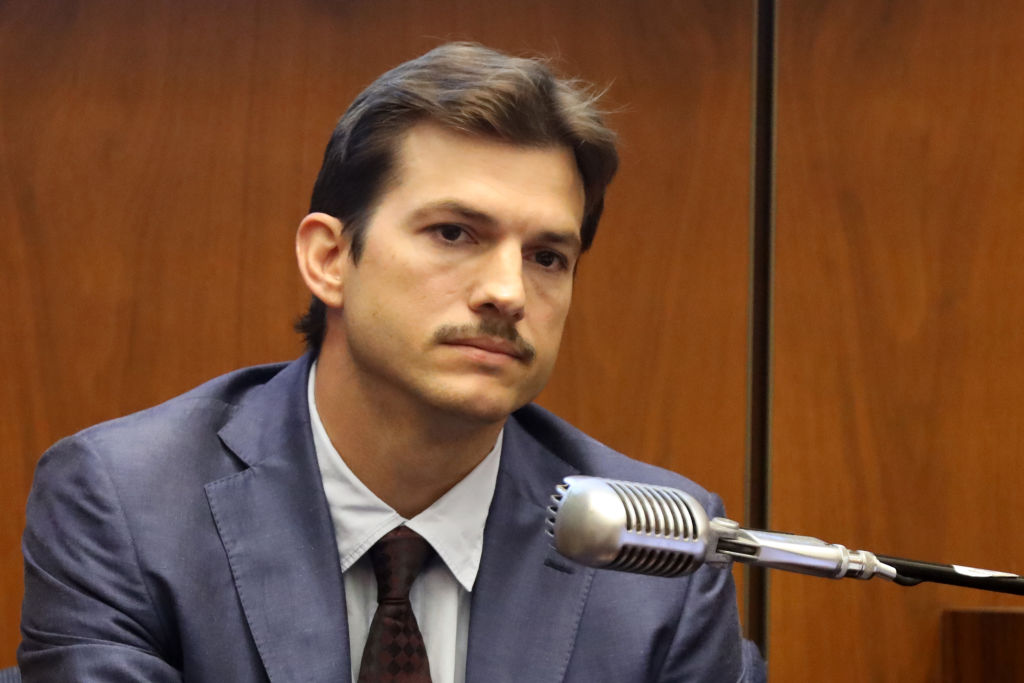 On February 21, 2001, Kutcher was supposed to have a date with fashion design student Ashley Ellerin but she never showed up. While Kutcher initially assumed that Ellerin had "bailed" on the date after he was late picking her up, he later found out that the young woman was viciously murdered in her own home.
Prosecutors have since charged Michael Gargiulo, also known as the "Hollywood Ripper," with the murder of Ellerin. He has also been charged with the murder of Maria Bruno and the attempted murder of Michelle Murphy.
According to police, Gargiulo is what they consider to be a serial, psychosexual thrill killer. In addition to aforementioned charges, the now 43-year-old has been charged with the murder of Illinois resident Tricia Pacaccio. It is believed that there may be several other victims that the police are unaware of.
Though the police believe that Gargiulo is guilty, they have found difficulty procuring any evidence to convict him. Kutcher has been called as one of over 200 potential witnesses.
What did Ashton Kutcher have to say?
Kutcher testified on May 29, 2019. He told the court that the last time he spoke to the victim was at 8:24 the night of her murder. Kutcher had called Ellerin to tell her he was running late. She was reportedly using her friend's phone, as hers was not working.
At 10:00 pm, Kutcher decided to visit Ellerin's home after not being able to reach Ellerin or her friend on subsequent phone calls. When he arrived, he found the front security gate open and the interior lights on. However, no one answered the door.
Kutcher told the court that he also saw a stain on the carpet which, at the time, he assumed to be spilled wine. The actor testified that the spilled wine didn't seem too out of place as he had just attended a party at Ellerin's house a few days prior, noting, "…it was like a college party. I didn't think much about it." After no one answered the door, the actor left, as not to look to over eager to his potential date.
The next day Kutcher found out that the stain was not wine, but was instead blood. Ellerin had been stabbed 47 times and died of her injuries before Kutcher ever arrived at her house. Once the actor learned of Ellerin's murder, he immediately contacted the police to let them know about the prior night's events.
Was Ashton Kutcher ever considered a suspect?
Given the details of the night and Kutcher's presence at the crime scene, it's easy to speculate that the That 70s Show star may have been considered a suspect at some point in the investigation. According to the actor, he was nervous that the police might suspect him, considering his fingerprints were on the victim's door. Kutcher told the court, "My fingerprints are on this door and I was freaking out. I told [an officer], 'Let me tell you what happened.'"
According to the police, the actor was never a suspect. Gargiulo had an extensive record stalking Ellerin and hanging around her house and was immediately considered the prime suspect by police.