This is 'Barefoot Contessa' Ina Garten's Favorite Way to Cook That Thanksgiving Turkey
It's almost Turkey Day! Let Ina Garten, the Barefoot Contessa show you how to make the juiciest and prettiest Thanksgiving turkey you've ever created. Millions of viewers adore Garten's approach to the kitchen: simple, straightforward, what you see is what you get.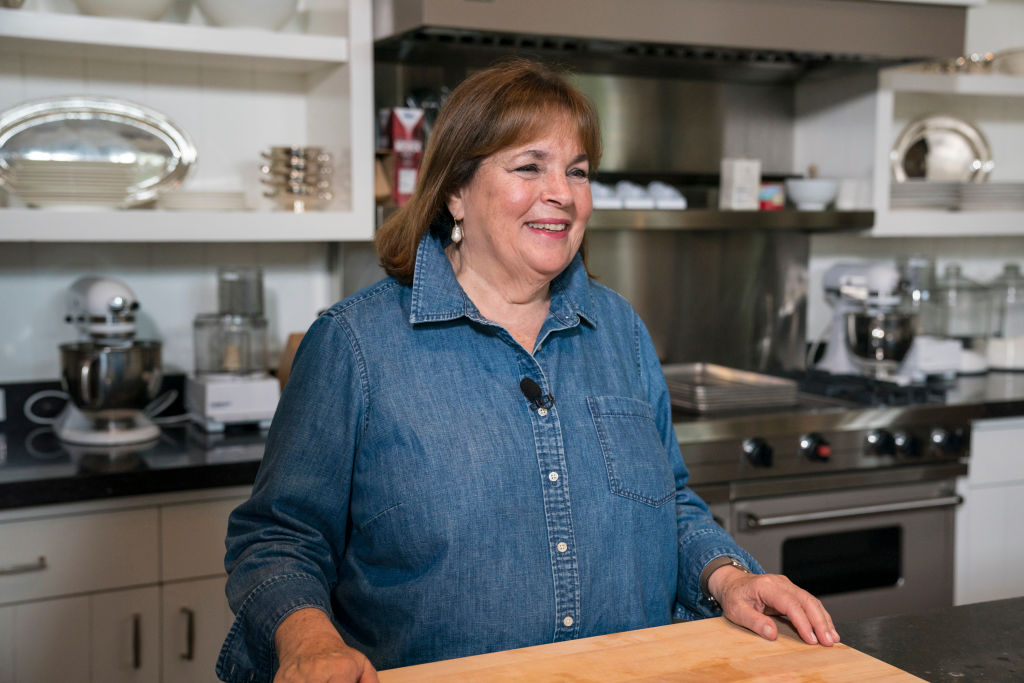 And she's no different when it comes to Thanksgiving dinner.
Here's how the beloved Food Network chef prepares her turkey perfectly – try her method next week and then sit back and let the compliments rain down!
Garten has been baking turkeys with her good friend
Lately, the 71-year-old has been prepping for Thanksgiving with her good friend, actress Jennifer Garner. The two have been buddies for more than four years and have had their share of good memories together in the kitchen.
This month, they teamed up for an event sponsored by the Walmart Community Initiative in California, preparing hearty and healthy Thanksgiving dishes for almost 200 members of local nonprofit organizations and their loved ones.
The 13 Going on 30 actress posted on Instagram after the event. "Thanksgiving is all about cooking and baking and it's also about just plain old being together," she said. "This evening had all of it – and we loved every minute."
Why Garten does all the cooking on Thanksgiving Day
There are so many side dishes, table setting, and general cleaning up that one does on Thanksgiving Day before guests arrive. It makes sense to delegate some chopping, some dicing, and some stirring to get the work done faster. Not for Garten.
She told Good Housekeeping in 2011, "I got help one year. I decided it would be really fun for me; my husband, Jeffrey; and two friends, Frank and Stephen, to cook Thanksgiving dinner together."
"I got all the ingredients, I got everything ready, and I thought, I'll do the turkey, and everyone else can make a side dish, a pie, or something like that. I was so excited, thinking, This is going to be so much fun! Our guests arrived early…and then, at some point, the three guys ended up watching football. I had to make the entire Thanksgiving dinner!"
Garten's perfect Thanksgiving Day Turkey
Thanksgiving is Garten's favorite holiday, so she loves to get every detail right, especially, of course, the turkey.
Here's her perfect turkey strategy. "There are a couple of secrets. . . . the answer is, a kosher turkey is the one that wins, because it's already salted. You season it and put it in the oven, you don't baste it, and you don't peek. The skin stays crisp; it gets nice and browned." Find Garten's recipe here.
Another clever tip from Garten is to make your gravy in advance by freezing your pan drippings each year and using them the following year.
"I [make gravy] in advance. Every year, I save the drippings from the turkey in the freezer, and then I defrost them a couple of days before Thanksgiving, and I make the gravy from those drippings. That way, when the turkey comes out, you're not scrambling to make the gravy."
Try her gravy recipe here.
Garten thinks of everything. That's why she's the Barefoot Contessa!
Read more: Why Some Food Network Fans Stopped Watching 'The Pioneer Woman' Ree Drummond