This Is How Barack Obama Spent His First Year Out Of Office
The public watched on Jan. 20, 2017, when Michelle and Barack Obama stood in front of the White House next to Melania and Donald Trump and waved goodbye before flying away in a helicopter. It was as if the former president was flying off into the sunset to enjoy himself. Well, this past year has proved he's been doing just that.
Here's a look at what the 44th president of the United States did during his first full year out of office.
Perfecting his golf swing, of course
For all their political differences, a common interest the current and former president share is a love for the game of golf. As Trump settled in for the duties at the White House, Obama headed to a golf course to begin his life post-presidency.
Nowadays, Trump usually has to wait till the weekend to leave Washington D.C. and play a few rounds, but Obama can reserve a tee time whenever he wants.
Next: After eight years in the White House, he really needed this.

A vacation in the Virgin Islands
After hitting the green, Obama was on a flight out of the country. Really after eight years of doing the most stressful job in America, the guy deserved a break. So, he headed to the Virgin Islands and lived it up on the private Necker Island, which is owned by British businessman Richard Branson.
While there, he looked totally relaxed and was sporting a baseball cap backwards. How many former presidents have we seen do that?
Next: He picked up this water sport. 

Kitesurfing in the Caribbean
Obama could have just laid around on the beach all day during his vacation, but he didn't. Instead, he decided to try his hand at water sports.
Branson shared a video of the former president kiteboarding. The clip of Obama looking like he was having more fun than he had in years quickly went viral.
Next: He's had some more time to do this. 

Writing a book
Since he's not running the country anymore, Obama has time to write and, to no surprise, the book deals came quickly.
In February 2017, he and his wife each signed mega deals with Penguin Random House. According to The Hollywood Reporter, their deals are likely worth tens of millions.
Next: He met up with a very famous friend. 

Hanging out with Prince Harry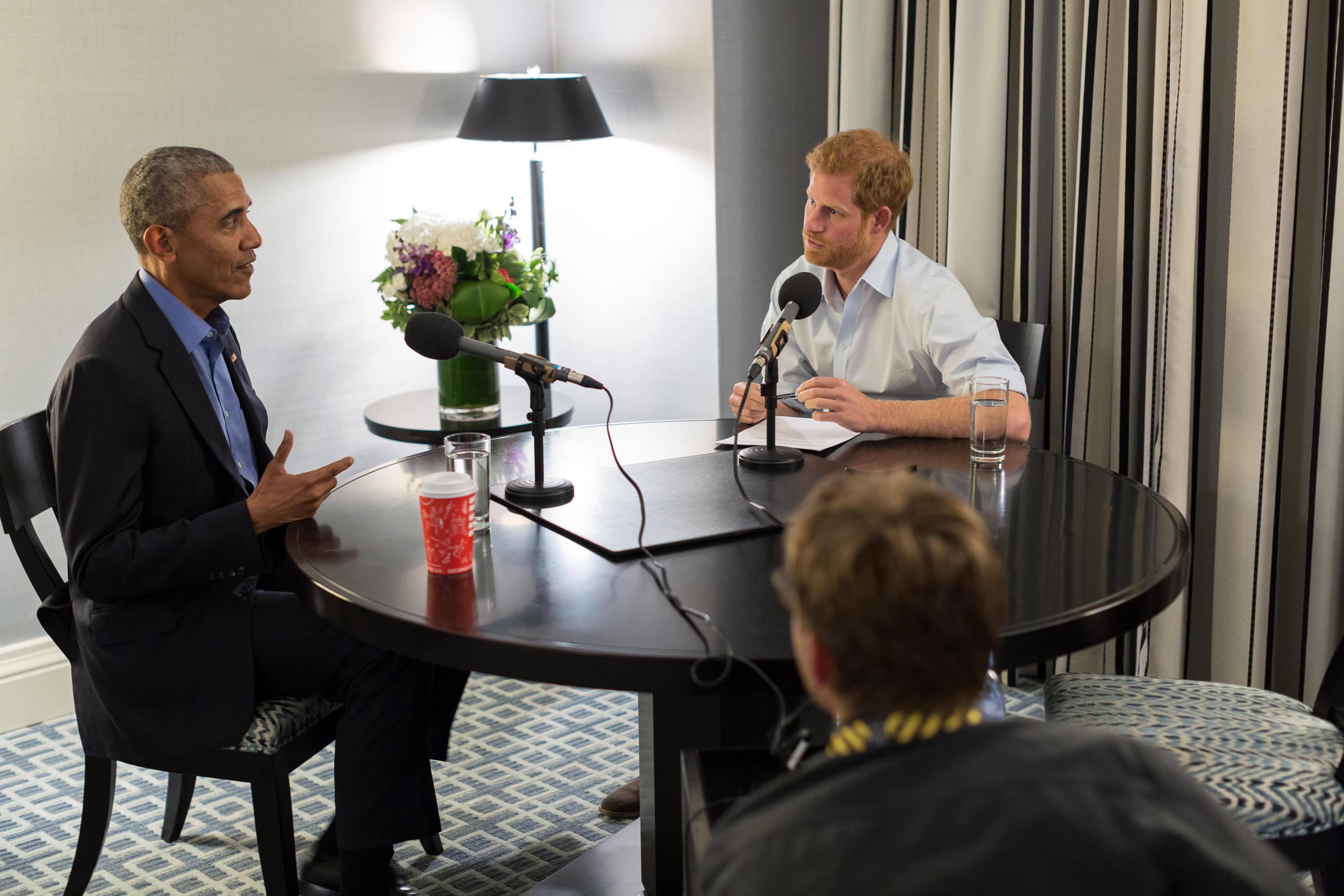 Obama also set aside time to get together and chat with his buddy Prince Harry. He did an interview with BBC Radio 4 when Harry served as guest editor.
The two chatted about a number of topics including a round of questions in which the prince asked Obama: "Suits or The Good Wife?" The former U.S. president made his pal very happy when he answered Suits.
Next: He couldn't stay away for too long. 

Returning to his roots in Chicago
One place we knew Obama would show up post-presidency is Chicago. He spoke to students during a forum at the University of Chicago on April 24, 2017. It was his first speech on a public stage since leaving office in January.
Next: His family did this in Bali. 

Going river rafting with the family
The former president, first lady, and their two daughters, Sasha and Malia, also got in some family vacations. One of the places they touched down was Indonesia, where the family patriarch lived for several years as a child.
The Obamas were photographed white water rafting in the Ayung River on the island of Bali.
Follow Michelle Kapusta on Twitter @philamichelle.
Follow The Cheat Sheet on Facebook!