This is How Bill Gates Decided To Get Married
Bill and Melinda Gates share how they took their relationship from dating to marriage.
Bill and Melinda Gates are true partners in business and in marriage. First working together at Microsoft and then forming the Bill & Melinda Gates Foundation, the power couple is a shining example of succeeding as a team both professionally and personally.
When they were dating and contemplating the 'next step,' Bill employed a practical technique to help him make an informed decision.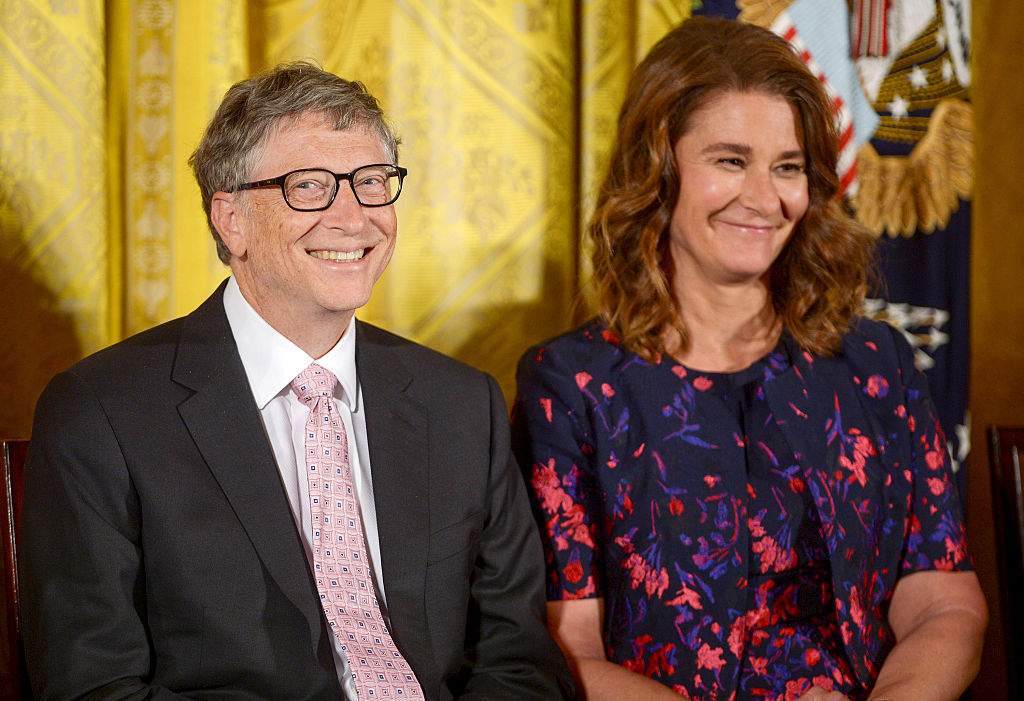 Met at Microsoft
Bill and Melinda met in 1987 when she was hired as a product manager at Microsoft, according to Business Insider. Melinda revealed that Bill asked her out a few months after she started her job, suggesting a date two weeks in the future.
"And I said to him, 'Two weeks from tonight? I have no idea what I'm doing two weeks from tonight.' And I said, 'You're not spontaneous enough for me,'" Melinda recalled.
Bill turned out to be quite determined. "He called an hour later and said, 'Is this spontaneous enough for you?'" Melinda shared. They tied the knot in 1994 on New Year's Day and went on to have two daughters and a son together.
Stop or go forward
In the recent Netflix docuseries "Inside Bill's Brain," director David Guggenheim discusses various topics with Bill about his life, including his inspirations, upcoming goals, and his relationship with Melinda.
Bill shared that at first, he and Melinda dated casually. "She had other boyfriends, and I had Microsoft," he said. "We were like, 'Hey we are not really serious about each other, are we? We are not going to demand each other's time.'" Melinda added, "I was new to Microsoft, there were a lot of men there and… you are still looking around."
Bill revealed that after about a year of courting, the couple spoke those three little words to each other, saying, "sort of to our surprise, certainly my surprise, we said, 'Hey, I love you.'" Bill explained. "And she said she loved me and then it was like, 'Wow, and now what is going to happen?'"
The couple realized they needed to either take the next step in their relationship or go their separate ways. "You know, we cared a lot for each other and there were only two possibilities: either, we were going to break up or we were going to get married," Bill said.
The white board
As the couple was trying to decide on the status of their relationship, Bill came up with a way to help him think things through. ″He had to make a decision," Melinda said in the documentary series. according to CNBC. She said he "wanted to be married, but he didn't know whether he could actually commit to it and [run] Microsoft."
In the Netflix miniseries, Melinda shared the moment when she walked into Bill's bedroom and saw him making a list on a whiteboard, which "had the pros and the cons of getting married," Melinda said, laughing.
Bill commented that his list-making was proof of how seriously he considered the idea of a permanent union. "I took the idea of marriage very seriously," he said.
Apparently, the pro list was longer, and the two married after seven years of dating. Bill commented on how he and Melinda complement each other in their relationship. "In the case of Melinda, it is a truly equal partner," Bill said in the Netflix show. "She's a lot like me in that she is optimistic and she is interested in science. She is better with people than I am. She's a tiny bit less hard core about knowing, you know, immunology, than I am."