This is How Christian Rapper Lecrae Sees Kanye West's New 'Jesus Is King' Album
For anyone not really familiar with Lecrae, they need only see his 1.5 million followers on Instagram to know that this man takes his faith and his craft seriously. He is a bona fide star. He's not a Christian who's rapping for the sake of appearing cool. He loves Jesus and is a successful rapper and he's the real deal.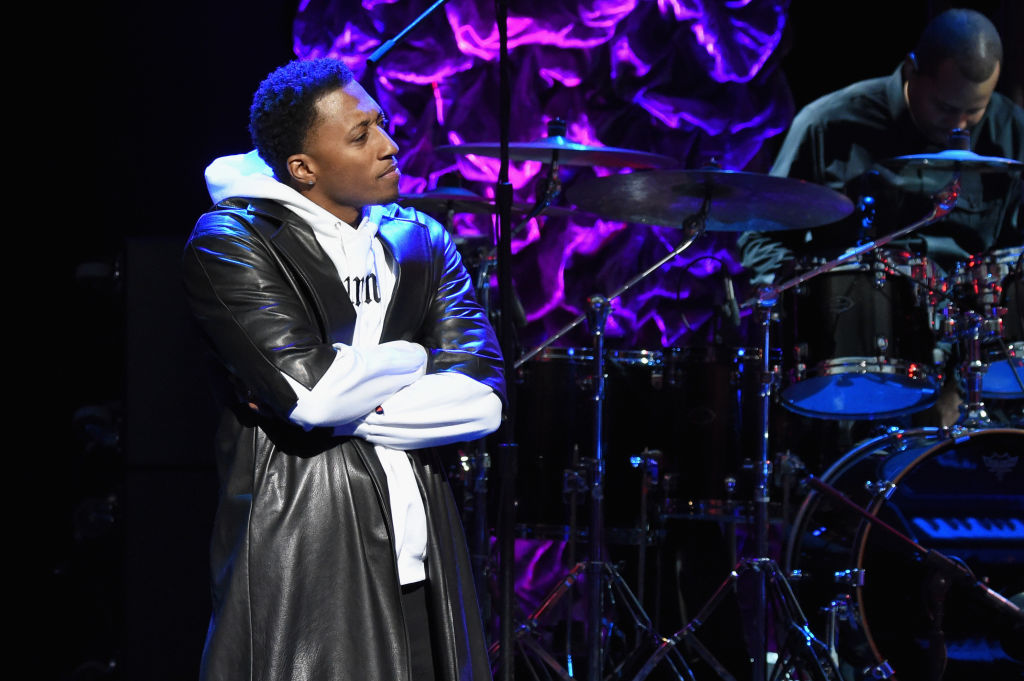 The hip-hop artist has some choice words about Kanye West's new album, Jesus Is King. Here's what we know about what he had to say.
Who is Christian rapper Lecrae?
Lecrae has been recording since 2004, but didn't start seeing chart success until 2008 with his album Rebel. He's been going strong since then. In 2017, he announced he no longer wanted to be referred to as a 'Christian rapper.' He just wants to be known as an artist.
"At first, all I learned was how to imitate other artists…as I started having my own life experiences and spiritual transformations, I started to incorporate some of that in my lyrics," he told Complex earlier this year. "That's why I always loved 2Pac, because I felt like he was constantly teaching us something."
He spoke with The Atlantic in 2014 about faith and art. "Many times, that's how people see Christian art, or Christians making art: They see the art as having an agenda. Christians have really used and, almost in some senses, prostituted art in order to give answers instead of telling great stories and raising great questions."
Lecrae and that Katy Perry 'Dark Horse' lawsuit
In August of this year, singer Katy Perry was found guilty by a court of improperly copying a Christian rap song, Joyful Noise, in her own song, Dark Horse. The rap song was by a Christian rapper named Flame and featured Lecrae. At the time, Flame issued a statement saying his song had been "irreparably tarnished by its association with the witchcraft, paganism, black magic, and Illuminati imagery evoked by the same music in Dark Horse."
The lawsuit was filed in July of 2014. Almost immediately after Flame's statement, Lecrae had his name removed from it.
He told MTV News, "I'll say this — I have no qualms with Katy Perry. Love her and if she wants to talk at any point in time, I'm more than willing to that. I was in Hong Kong [when] the press release went out, and it's not my song—it's my guy Flame's song and I respect everyone's intellectual properties—but that statement about the witchcraft and stuff, that's not my statement and I don't stand behind that statement."
'Not my favorite Kanye West album'
Lecrae recently listened to and offered his thoughts on Kanye West's new album. He told Billboard it's not his "favorite Kanye album in terms of musicality," but it's his "favorite Kanye album in terms of content."
"Kanye is such a polarizing figure and his movements create ripple effects in culture, particularly music," he explained to Billboard earlier this week. "Traditionally gospel is seen as singing. Those of us Christians who rap were removed from the gospel charts on that technicality. His deeper impact is perhaps on the Christian rap community. There is a lot more intersectionality there."
"When a person trades misogyny and self-glorification, for talking about Jesus on every track," Lecrae continued, "that will guarantee scrutiny and disappointment…[the album] sounds like a person who is excited about his new relationship with Jesus. I'm in support of that."
Read more: Kanye West Explains What Exactly He Loves About Being Christian