This is How Jennifer Lopez and Alex Rodriguez Spent Their First Valentine's Day as a Couple
Celebrities in their own right, former baseball player, Alex Rodriguez, and singer, dancer, and actress extraordinaire, Jennifer Lopez, together make one of Hollywood's most notable couples. They're both constantly showing affection for one another at events or on social media. And Valentine's Day is no exception. Continue reading to learn what adorable thing Rodriguez did for Lopez on their first Valentine's Day together.
How did Alex Rodriguez and Jennifer Lopez meet?
The first time the two met was at a baseball game on May 21, 2005, where Rodriguez and the rest of the New York Yankees played the New York Mets, according to Cosmopolitan. At the time, Lopez was married to Marc Anthony, who is also the father of their twins Max and Emme. Rodriguez was married to his then-wife, Cynthia, who is the mother of his two kids, Natasha and Ella.
Jennifer Lopez revealed how she and Alex Rodriguez met (again) while on The Ellen DeGeneres Show in the spring of 2017. "I was having a Cobb salad and some soup. I saw him walk by, and then afterward I went outside. But for some reason, I felt like tapping him on the shoulder and saying hi. I said, "Hi, Alex" and he said, "Hi, Jennifer." That's how we met."
Rodriguez explained his version of how they met in an April 2018 episode of The Ellen DeGeneres Show. He explained that he had been annoyed because he forgot where he parked his car when Lopez tapped him on the shoulder.
"I do not recognize this person, and its Jennifer, but she's dressed up as Harlee from Shades of Blue. And she's in her jeans and her big boots, and it took me about four, five seconds and she said, "It's Jennifer, It's Jennifer!" "Oh my god, Jennifer. You look beautiful!"
Their first date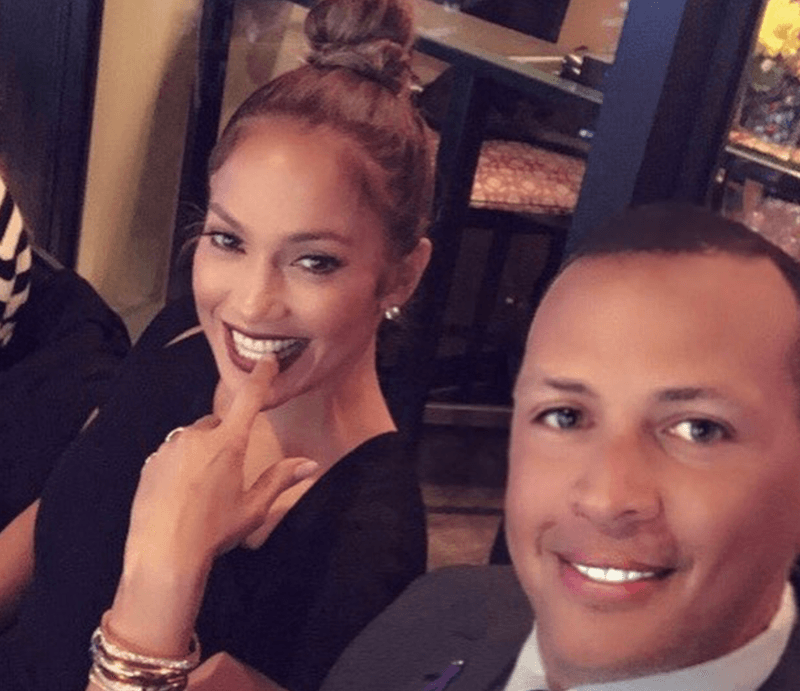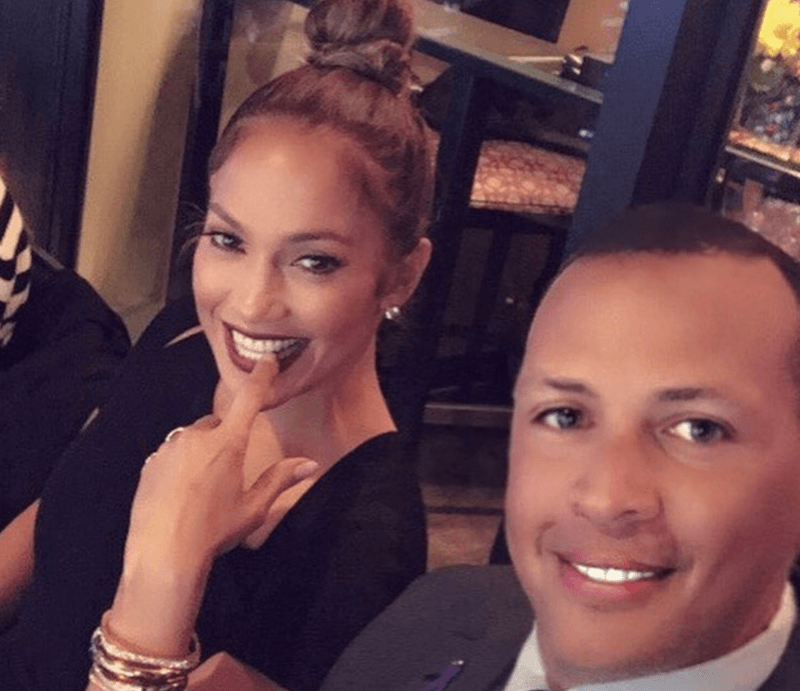 A few hours after the tap on the shoulder, Rodriguez called Lopez and asked her out to dinner, according to an interview they gave with Vanity Fair. They had dinner together where Rodriguez didn't stop talking. "I don't know if he thought it was a date. I thought it was a date […] He was nervous, and it was really cute," Lopez said.
When Lopez confirmed their dinner was a date, Rodriguez had to take a break from their conversation. "I had to get up and go re-adjust my thoughts. I went to the bathroom and got enough courage to send her a text," Rodriguez said. As he walked back to the table, Lopez got the text, which read, "You look sexy AF," Lopez said. At that moment, the fire alarm went off in the restaurant and they had to leave.
How did they spend their first Valentine's Day?
While on Jimmy Kimmel Live!, Jennifer Lopez, talked about what her first Valentine's Day was like with Rodriguez, according to People.
"I remember I was doing my show in Vegas, and I got to Vegas, and I flew in and I was tired and there were all these flowers and chocolates and cake and everything, and I was like, 'Who sent me all that?'" Lopez said.
"I didn't know who it was kind of, because it was kind of new. But it was really nice because it made me feel like, 'Oh, he really likes me.'"
As. of Feb. 13, 2019, when Lopez appeared on Jimmy Kimmel Live!, she had yet to get Rodriguez a Valentine's Day gift. "This year I have a couple ideas… I have some work to do in the morning," she told Kimmel.