This Is How Many Children Meghan Markle and Prince Harry Really Want
Prince Harry and Meghan Markle's child, Archie, has brought the United Kingdom, and really the world, together to ooh and aww at his chubby cheeks. The public loves babies, and they're eager for more. However, it's not up to us to decide when that happens. But in case you're wondering, this royal couple does have a plan for their family size. Here's what you can expect for the future of the royal baby watch.
Will Prince Harry and Meghan Markle have another baby?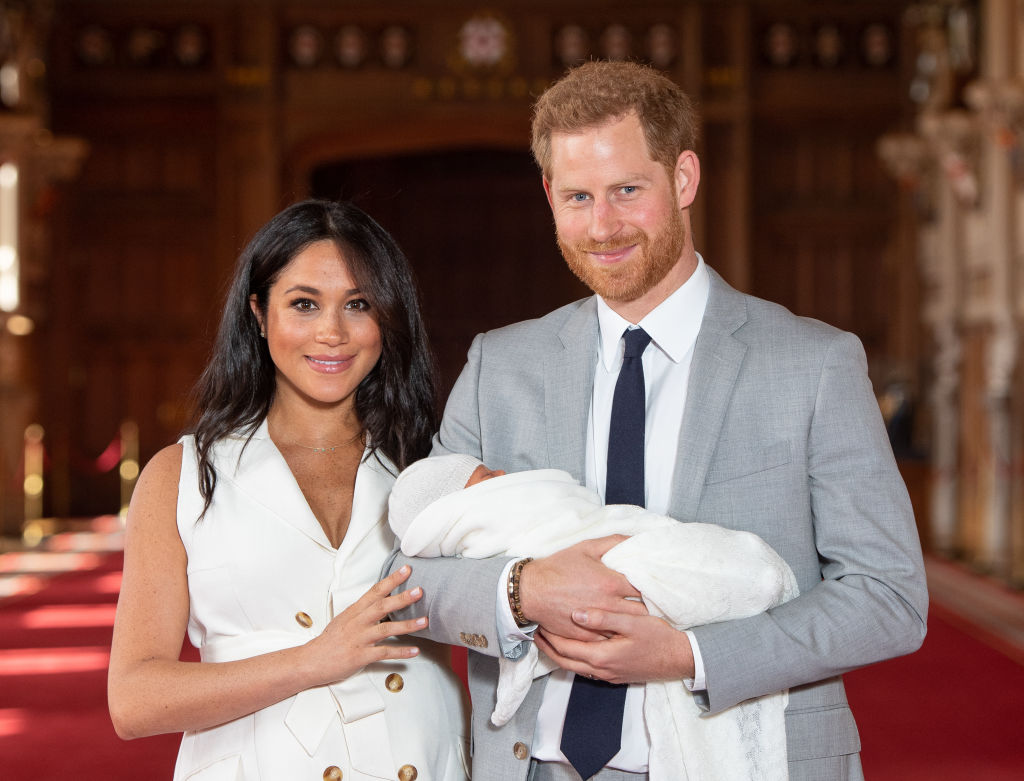 Ever since the birth of Archie, Royal watchers have been trying to predict when a sibling will arrive. It sounds like the same question may be on Markle's mind as well. And she does want at least one more. According to a source for People, Markle is already thinking about future children.
"They definitely want to," the source said. "Meghan has talked about having one more." The source continued by expressing how happy Markle was to be at Frogmore Cottage. It's the perfect place to raise a child. Plenty of space to take a walk with the baby carriage, away from the public eye. She prefers it much more than Kensington Palace.
So we know Markle wants to have at least one more, what about Prince Harry?
How many kids do Prince Harry and Meghan Markle want?
If you're expecting Prince Harry and Markle to have a large royal family, then you're going to be disappointed. In a recent interview with British Vogue, Prince Harry gave some interesting insight into his plans for their family. "Two, maximum," he said, in regards to children. But the reason he wants to limit his family size is far from selfish.
Speaking with Jane Goodall, the world-famous primatologist, in an extraordinary interview for British Vogue, Prince Harry expressed his concern over the planet's shrinking resources.
"What we need to remind everybody is: these are things that are happening now," Prince Harry said. "We are already living in it. We are the frog in the water and it's already been brought to the boil. Which is terrifying."
When asked if his perspective has changed since becoming a father, Prince Harry indicated that it had.
"It does make it different," he said. "I think, weirdly, because of the people that I've met and the places that I've been fortunate enough to go to, I've always had a connection and a love for nature. I view it differently now, without question. But I've always wanted to try and ensure that, even before having a child and hoping to have children…"
Prince Harry also expressed the opinion that we should be leaving the planet better than we found it so that the next generation can enjoy everything that nature has to offer. We don't own the land, we care for it and nurture it until it's time to pass it on.
Hopefully, Markle is on board with his plans for only two children. Although, given the way she's spoken about issues in the past, we believe she probably is.
Is another baby coming to Frogmore Cottage soon?
It looks like both Prince Harry and Markle are on the same page regarding two children for their royal family. So when can we expect the next one? Markle feels comfortable where she's at now, but she is still adjusting to life as a mother. She also has several charities and projects to keep her busy, and so she may not want to jump onto pregnancy again so soon.
Royal tradition has been to have closely birthed siblings, but as we've seen with other issues, Markle wants to do things her own way. Obstetricians recommend waiting at least a year after birth before becoming pregnant again. And a study by the University of Cincinnati College of Medicine found that waiting at least 18 months to become pregnant after birth was best for fetal outcomes.
It's unlikely that Markle would go against advice for a healthy pregnancy. Plus, she's still recovering and is busy with her new career as a royal. For all those reasons, it will probably be at least one to two years before she decides to try for another. But we do now know that Prince Harry and Markle have a number in mind for their family. They're planning on two children, so there will be a sibling, but only one.