How Much It Would Cost to Travel Like the Kardashians and Jenners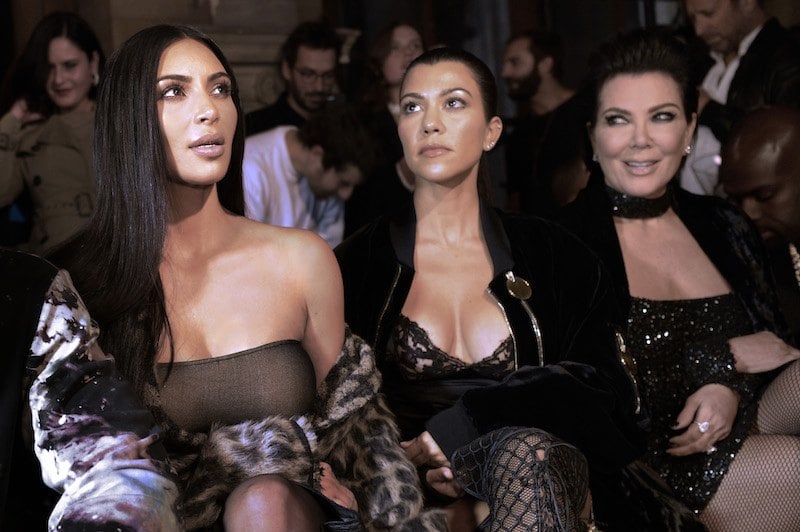 When the Kardashians and Jenners go on vacation, they travel in pure luxury. From their private planes to the exotic locations they explore, they rack up unfathomable price tags that seem to be of no object. As if the Instagram posts of their trips weren't enough to make us jealous, we've got numbers to go along with each one of their lavish activities.
From Kendall Jenner's Malibu Airbnb beach house to the outrageous price of Kim Kardashian and Kanye West's exclusive stay in the Bahamas, this is how much it would cost to travel like the reality TV family (ranked from just expensive to insanely costly).
7. Kendall Jenner's Fourth of July in Malibu
Over July 4, 2017, Jenner rented out a $30 million Airbnb beach house in Malibu with a few friends. The three-bedroom, three-bath home will run you a reported $2,200 per night.
You may even catch a glimpse of some A-list celebrities, as the homes of Robert Downey Jr., Jennifer Aniston, and Richard Gere are in the neighborhood.
6. Kim Kardashian's adventure in Dubai
Kardashian traveled to Dubai in January 2017. As a city known for its luxurious amenities, we're not surprised to learn her trip's price tag wasn't cheap. She stayed at Atlantis, The Palm, where suites reportedly cost anywhere between $3,000 to $17,000 per night.
Kardashian showed her daring side by taking a tour of the desert, which included an off-road ATV adventure and a camel ride, pricing at $100 per person for a day trip.
5. Kardashians and Jenners' escape to Costa Rica
The entire Kardashian and Jenner squad lived it up in early 2017 with a family trip to Costa Rica. Their private beachfront mansion cost an estimated $16,500 per night during their week long vacation, which adds up to a whopping $115,500 for seven nights.
On top of the outrageous cost of their mansion, the family took a private helicopter tour over the island. Volar Helicopters reported that every half hour of the tour racks up $300 to $500 — per person.
4. Kim Kardashian's family trip to Punta Mita, Mexico
Joe Francis, creator of Girls Gone Wild, must really value his friendship with the Kardashian and Jenner family. He's hosted the family on numerous occasions at his Mexican villa, otherwise known as Casa Aramara, which rents for $15,952 on Home Away.
Kardashian stayed at the luxurious home with her children, Saint and North, in August 2016. She even took to her website to write about her relaxing vacation at the 12-bedroom, 13-bath villa.
"Casa Aramara is one of my favorite places in the world. It really is my home away from home!" she said. "Punta Mita, Mexico, has forever been one of the places I can go to escape from the real world for a little bit."
3. Kylie Jenner's getaway in Punta Mita, Mexico
https://www.instagram.com/p/BO3Fni7hWpU/?taken-by=kyliejenner
What seems like a lifetime ago, pre-pregnant Kylie Jenner enjoyed a lavish getaway with her then-boyfriend, Tyga, to Casa Aramara in Punta Mita, Mexico. They stayed in the $15,952 per night Mexican villa, and brought some friends to tag along on their trip.
If you want to steal Jenner's vacation style, two of her swimsuits from the trip are available at Saks Fifth Avenue. Her Marysia suit costs $298, and her Odabash style goes for $258.
2. Kardashians and Jenners' trip to Thailand
During a 2014 trip to Thailand for the Kardashians and Jenners, the family stayed at the Iniala Beach House. The beachfront rental costs $150,000 per week, which is apparently a normal price to pay for the wealthy family.
A few features of the Thailand palace include bedrooms with their own hot tubs, panoramic showers, and a bedroom right along the sandy beach.
1. Kim Kardashian and Kanye West's exclusive stay in the Bahamas
In only four nights, Kardashian and her hubby spent at least $440,000 on a lavish vacation to the Bahamas. They stayed at Baker's Bay Golf and Ocean Club near Great Guana Cay, which is known for attracting celebrity visitors. The couple brought along guests to stay in their luxurious home, which housed each family on a separate floor. The cost would come to around $44,000 per night, but only members or guests of members are able to stay in an exclusive villa.
Even the price of getting to and from Baker's Bay is enough to leave us in shock. The couple and their friends traveled by four separate private planes, with the round trip costs adding up to about $264,000 from Los Angeles to the island.
While the Kardashians and Jenners may spend an unbelievable amount of money on vacations, at least they bring their friends along for the ride.
Check out The Cheat Sheet on Facebook!