This Is How Prince George and Princess Charlotte Will Spend Christmas Break
The holidays are here, and no one is more excited about seeing Santa Clause (aka Father Christmas) than two of the littlest royals, Prince George and Princess Charlotte. Apparently, the pint-sized brother and sister are already getting into the Christmas spirit. Since the prince's school is officially on winter break and the princess' nursery school has gone on hiatus until 2019 they are both super thrilled to get festive.
We already know that Prince George, Princess Charlotte, and their baby brother, Prince Louis will join their parents Prince William and Duchess Kate Middleton at their great-grandparent's estate Sandringham for the royals' annual Christmas traditions and festivities. However, in the days leading up to Dec. 24th and 25th how will the tiny Windsors spend their holiday break?
A Nativity Play
Before the little ones went on their break, Princess Charlotte may have participated in Willcocks Nursery School's annual Nativity Play. We know that Charlotte isn't shy, but sports certainly seem to be more her speed. However, last year, Prince George did participate in his school's Christmas play, so he might have done so again this year.
In 2017, Prince William revealed, "I went to my boy's nativity play. It was funny. He was a sheep."  Perhaps this year, Prince George got upgraded to the role of one of the three kings.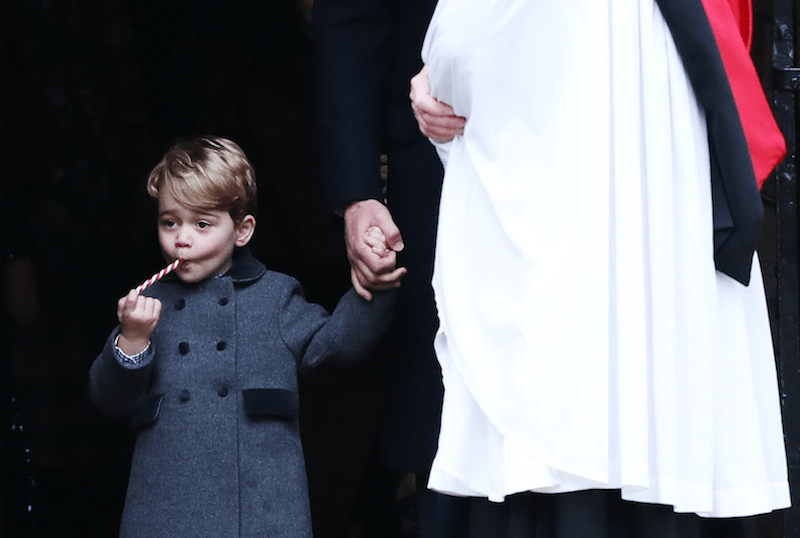 Mommy/daughter time
Princess Charlotte adores her siblings, but as the only girl and the middle child, Prince William and Duchess Kate Middleton have been careful to make sure she receives an equal amount of attention as her brothers. This year, once the princess went on break from Nursey school, she and her mom had the sweetest mommy/daughter outing.
Duchess Kate Middleton took Prince Charlotte to an early sneak peek of the Royal Opera House's performance of The Nutcracker. We bet they also had tea afterward.
Off to Norfolk
Usually, the prince, duchess and their three kiddos reside at Kensington Palace in London. However, they see the holiday season as an opportunity to spend quality time together at Anmer Hall in Norfolk. Anmer is a lush seaside home, gifted to them by Queen Elizabeth II. The Georgian manor has ten bedrooms, a tennis court, a swimming pool, and plenty of space for the children. Most importantly it has a ton of privacy so the little royals can go sledding, swim, write their letters to Father Christmas, and bake Christmas cookies out of the spotlight.
Gifts on Christmas Eve
While Prince George and Princess Charlotte are most likely indulging in some relaxing holiday fun as Prince Louis looks on, we bet they're most thrilled about heading to Sandrigum. After all, on Christmas Eve, they will finally be allowed to open a bulk of their gifts. Former royal chef Darren McGrady told the Express, "The royals are of German descent, so they weave in German traditions to their celebrations. After afternoon tea, they open gifts on Christmas Eve, as is the German tradition."
They will also be able to help their great-grandmother put the finishing touches on the Christmas tree and run around playing with their nanny while the adults' sit through some of the stuffier royal Christmas traditions.
The holidays were always the best as a kid.