This is How Sacha Baron Cohen Met His Wife Isla Fisher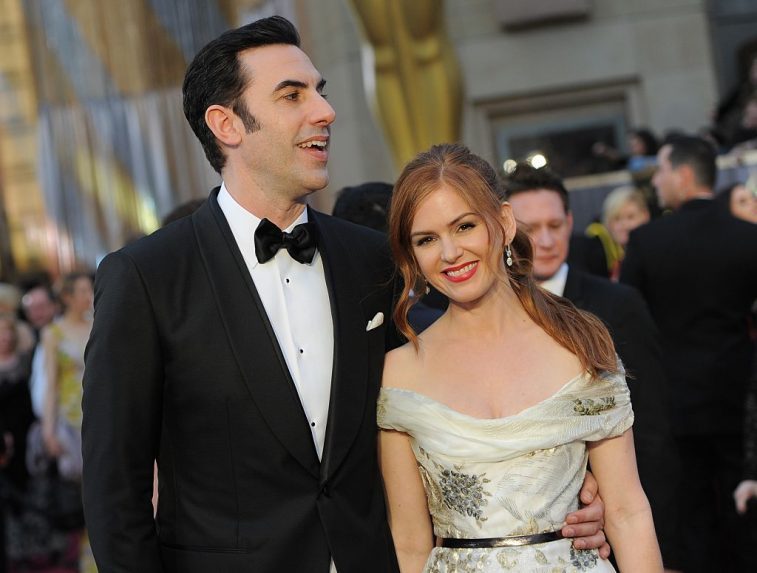 'Who Is America?' star Sacha Baron Cohen and actress Isla Fisher tied the knot in 2010 and have been going strong ever since. Here's how this celebrity couple met as well as some facts you never knew about their relationship including what would make her divorce him.
The pair met back in 2002 at a party in Sydney, Australia, and started dating. They got engaged in 2004 and married in Paris six years later after Fisher converted to Judaism.
That actress later talked about her decision and how she has embraced the religion. "I love the focus on family, food, and laughter. You know, I didn't get to go to university because I've been acting since I was a kid. So, for me, studying theology was also fascinating. I love Judaism," she told The Express.
Thier actual wedding was so small that only six people made the guest list.
"It [was] very important to me to have a beautiful ritual celebrated with my family and friends. And when you are in the public eye, to keep that private and to make it happen without it being really visible is really difficult,"  Fisher said about why she preferred to have such an intimate ceremony.
Today, the couple has three children — two daughters Olive and Elula, and one son Montgomery, and they split their time between Los Angeles and London. The actors have said that they are able to stay incognito much of the time, perhaps that's because Baron Cohen is master of disguise. He usually stays in full character for most interviews and revealed that he even gets into character at home as well. Fisher admitted that a few of those really confused their children but she understands not breaking character.
So which one does she like the most? "She's had to make love to all of them but I think her least favorite was Borat," the comedian said. "Probably the best was Brüno because of the personal hygiene. Brüno showered, shaved, waxed."
While some of Baron Cohen's antics may be outrageous and Fisher isn't the biggest fan of Borat, the couple seems like they're able to laugh they're way through anything. However, there's one thing that the Australian actress would definitely leave her husband over if he tried doing and that is playing tag.
Last month, Fisher said during a radio interview that she would not be down with him wanting to play the game of tag like the characters in her 2018 film Tag.
"Honestly, [if that happens], I'm slipping the ring off and throwing it in his face," she said, adding, "I wouldn't be attracted to someone who [played the game]. My legs [would] lock and load forever."
Therefore, as long as Baron Cohen refrains from wanting to play the childhood game these two may live happily ever after since she believes that marrying him is the equivalent of "hitting the lottery."
"It's amazing.," she said of her marriage to the funnyman. "It's like winning the lottery, having a good partner."